Fastest Hoverboards for Sale in 2019
3D Insider is ad supported and earns money from clicks, commissions from sales, and other ways.
Few things are as exciting as flying around corners or doing tricks on your hoverboard. An extremely fast hoverboard can take things up a notch, whether it's to increase the fun or to speed up your commute. We take a look at the fastest hoverboards you can buy in this guide.
Physics of Hoverboard Speed
There are a few things you should look at to determine the speed of a hoverboard. You should look at the watts that the motor outputs. The higher the number, the more power it will have. Also, lithium-ion batteries will usually provide better overall performance. You also want to make sure that the hoverboard has dual motors.
Tire size also plays a huge role. Smaller tires will accelerate faster, but then they peak out as they have less traction. Larger tires start out more slowly, but they can often achieve higher speeds given enough distance. 6.5 inch tires are the most common, but there are models that are as large as 10.5 inches.
You should also consider the material that the tires are made from. Pneumatic tires use air and they can provide more grip and cushion in off-road environments. You have more control with these tires.
Fastest Hoverboards
Hoverboards usually go between 6 – 8 miles per hour (9 – 13 KM/H). If you want to go faster, be prepared to spend a bit more money. In fact, cheap hoverboards are usually on the low end of the speed range. You need to spend up to $500 for a super fast hoverboard. Let's take a look at what's on offer:
FutureSaw Pro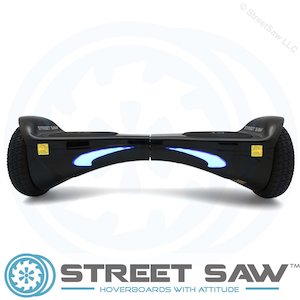 The FutureSaw Pro is for true speed enthusiasts. This hoverboard sets the record with 12.5 MPH (20 KM/H) max speeds, and that's with smaller 6.5 inch tires. The design looks futuristic and the tech that it packs is equally impressive.
It comes with a premium Samsung battery that's built to smartphone specifications. It lasts up to 38% longer than competing batteries. It can go 12.5 miles (20KM) or up to 5 – 6 hours without charging.
One unique feature of this hoverboard is the built-in LED light that makes riding at night a lot safer. The motors output 700 watts of power and the max rider weight is 220 pounds (100 kg). Overall, you can't go wrong with this hoverboard.
Halo Rover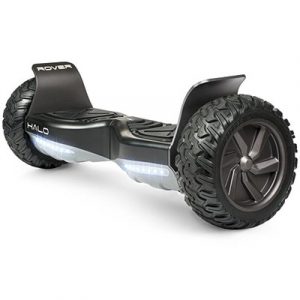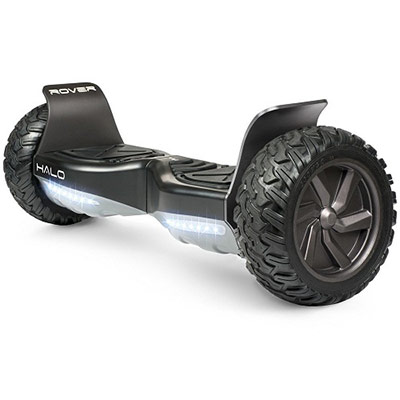 The Halo Rover is a beast of a hoverboard. It has powerful 800 watt dual motors. For comparison, a cheap hoverboard has 250 watt engines. This is 3x more powerful and it really shows when you ride. It can go up to 10 MPH (16 KM/H).
It comes with 8.5 inch pneumatic tires that are designed for off-roading. The weight limit is higher than average at 260 lbs (118 kg) and it has a 10 mile (16 km) max range. It can power through hills with a 20% gradient.
Halo Board is a Los Angeles based company that was started in 2005. That makes them one of the earliest players in the industry in the world and it shows. The Halo Board is not cheap at around $500, but sometimes you have to pay for quality.
Gotrax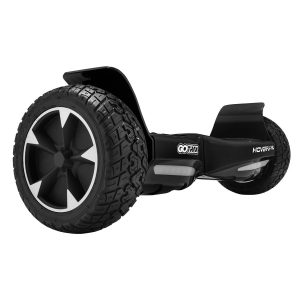 Those looking for a powerful hoverboard at a cheaper price should take a look at the Gotrax XL. It's an off-road hoverboard like the Halo Board, but it's a fraction of the price. It has a price tag of $249.
With the lower price comes less impressive specs, but it's still pretty good. The tires are half an inch smaller at 8 inches. It also has a lower weight capacity of 220 pounds (100 kg). The motor produces 700 watts of power, which is 100 watts less than the Halo Rover. The max speed is 7.4 MPH (11.90 KM/H). Fortunately, it does have better range than the Halo Rover at approximately 12 miles.
Tomoloo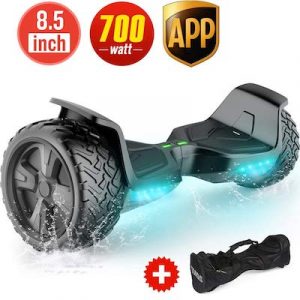 The Tomoloo V2 Eagle is worth considering. It can go up to 12 MPH (19 KM/H) and operate off-road as well.
It has 8.5 inch tires, a 12 mile range (19 km), and flat proof tires. Unfortunately, the motors offer 700 watts of power. The best thing about this hoverboard is that it comes from a leading seller on Amazon. They have worked hard to develop a reputation in the industry.
This hoverboard is well-built and it's designed to handle off-road conditions.
Segway MiniPro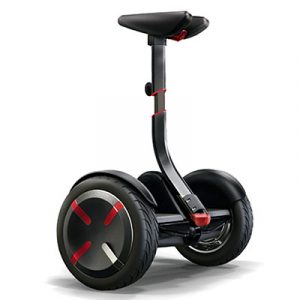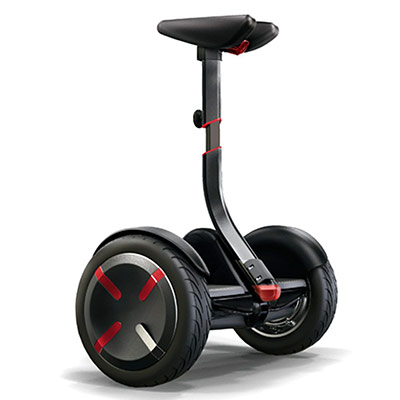 If you want something unique, then you should consider the Segway MiniPro. It has a brace that you can lean against as you conquer rough terrain. Not only that, but it has very large 10.5 inch pneumatic tires.
Segway basically invented the personal transportation industry, so you know you can trust them to provide a solid build and great customer service. The max speed is 10 MPH (16 KM/H) and it has a 12.5 mile (20 KM) range. The weight capacity is 220 pounds (100 kg).
Conclusion
As you can see, there are a lot of options in the hoverboard marketplace, even for high speed models. Which option is the best for you will mostly depend on your budget, but your focus should be on getting a powerful motor and a solid battery.