18 Best Gifts for Filmmakers for the Holiday Season
3D Insider is ad supported and earns money from clicks and other ways.
Is there an aspiring or already established filmmaker dear to your heart? The holiday season is nearly upon us, so it's time to start thinking about the perfect gift ideas for him or her. It's hard to understand the technical jargon and distinguish gems from junk if you're not interested in filmmaking yourself. That doesn't mean you can't pick out a present they'll find both awesome and useful with a little help from our guide.
We've put together a comprehensive list of gifts for filmmakers of all kinds. In it, you'll find everything from indispensable gadgets through handy accessories to fun gift ideas that complement their personality. There are items for every budget, so you're sure to make an impression whether you go big or are on a budget. Peruse our recommendations, find one you like, and show them how much you care with a well-thought-out present.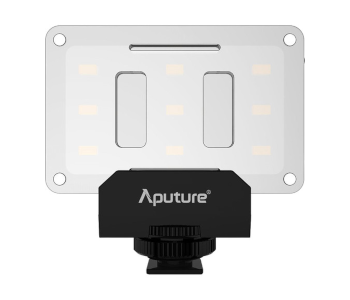 The AL-M9 is evidence that great things come in small packages. It's a credit-card-sized on-camera light that's light as a feather but has powerful illumination potential. It has a max brightness of 900 lux at a distance of 1 foot, which makes the AL-M9 perfect for close-up shots. Place the light further away, and it becomes a fill light and softens harsh shadows.
Nine LEDs shine with a neutral white color temperature of 5,500K. The light's CRI or color rendering index is 95, meaning that it simulates sunlight accurately. There are nine intensity levels to choose from, and the AL-M9 is able to provide close to two hours of uninterrupted illumination on the highest setting with a full charge.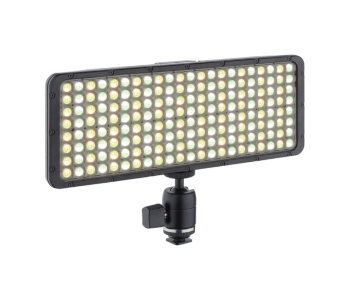 RGB on-camera lights are more recent and more expensive than ordinary models. However, gifting one lets the filmmaker you love expand their creativity while also saving on the money they'd spend on traditional gels. The Luxli Cello is a bright on-camera light capable of producing millions of RGB tones as well as white light in a broad spectrum.
The light's maximum brightness is a blinding 1,200 lux at a distance of 3 feet so that it can be used as the key light. The intensity is adjustable in 1-percent increments, giving you a fine degree of control. There are three modes to choose from – RGB, Gel, and CCT. RGB mode offers millions of colors all across the spectrum. The color, as well as its saturation, can be changed on the Cello's LCD. Gel mode simulates over three hundred industry-standard gels and is handy when you have to sync the Cello with other lights' colors. Lastly, CCT is a white color mode with temperatures ranging from 3,000K to 10,000K, adjustable in increments of 50K.
Best of all, the Cello comes with an excellent companion app that lets you tinker with brightness or color settings remotely as well as sync the light up with other Luxli models.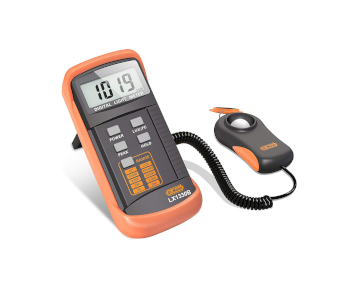 Our eyes adapt to changes in brightness quickly and aren't reliable when it comes to gauging precise light levels. Using a light meter helps filmmakers get an objective readout of a scene's brightness and adjust their equipment accordingly.
Dr. Meter's LX1330B is a handheld light meter consisting of the main unit and a sensor. It can measure light from 0.00 to 100,000 lumens in three magnitude categories for the most accurate readouts. A 9-volt rechargeable battery powers the device for several hours. The display is big & easy to read. It shows currently recorded as well as peak values and can memorize readings for later use.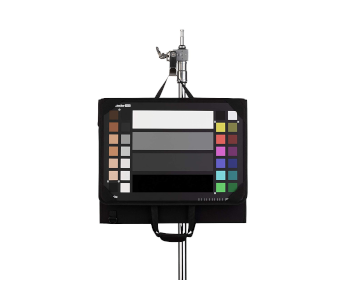 Using cameras by different brands when shooting with a multi-cam setup is standard practice. The problem is, their white balance and color settings may be vastly different. Moviemakers need a color checker to ensure consistency across all cameras, and X-Rite's ColorChecker Video XL is the go-to gadget for the process.
Its large size makes the Video XL ideal for syncing color profile between cameras on the ground and drones, or when using cameras with smaller zooms. It is divided into sections concerning grayscale settings, skin tone consistency, and chromatic color appearance. Calibrating every camera with this tool ensures a consistent look and minimizes the time spent color grading in post-production.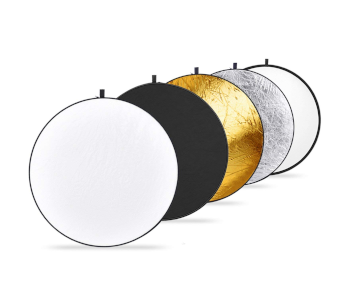 A good filmmaker doesn't only set up her light sources – she knows how to take advantage of and manipulate ones that are at hand. The easiest way to do that is with a light reflector, and you can't go wrong with the best-selling one from Neewer.
The reflector has a diameter of 43 inches and is held in place by a spring steel frame. The frame collapses to reduce the reflector's size and makes it much smaller for transportation. You also get two covers, each with two different sides.
Without a cover, the reflector acts as a diffuser, softening up sunlight or bright lamps. The black & gold cover reduces glare or imparts a golden glow to any scene. The silver & white cover reflects light and brightens a scene up considerably or subtly depending on which side you use.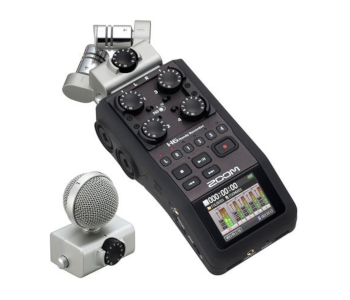 Cameras used in filmmaking have poor audio quality you can increase by either attaching an external microphone or recording audio separately. The H6 is an example of the second solution and one of the most advanced recorders on the market. It's perfect for capturing interviews, ambience sounds on location, live performances, and much more.
The recorder comes with two interchangeable microphones and can be upgraded with extras like a small shotgun mic for even more versatility. It has four XLR inputs and is able to record & monitor six separate channels. The H6 responds to voice activation and has a pre-recording feature that constantly buffers the last two seconds of audio. Its menu system is easy to navigate yet extensive, so even sound pros will need a few minutes to familiarize themselves with the breadth of options the H6 has to offer.
If the H6 is beyond your means, Zoom's H4N PRO is a slightly less versatile but cheaper alternative.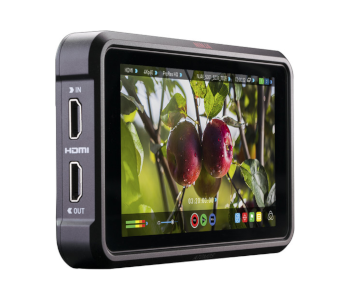 A recording monitor is an external screen that attaches to cameras through an HDMI cable. It captures everything you'd see on the camera's LCD and magnifies the footage so it's easier to keep track of details you'd miss on a smaller screen. The Atomos Ninja V is one of the best recording monitors out there. It's our most expensive gift recommendation, but also likely to have the most significant impact on your favorite filmmaker's quality of life.
The Ninja V's applications are endless. It acts as a flip-out screen on cameras that don't have one, which is great for vlogging. The screen has a 5-inch diameter and pits out video in FullHD. It has a brightness of 1,000 nit, so you can film in bright sunlight and still see the picture clearly.
There are lots of built-In metering features like zebra stripes and focus peaks that let you adjust exposure levels and dynamic range. Most notably, the Ninja V is capable of recording in 4K and in a 10-bit format, which ramps up the maximum number of colors to literally billions.
Many cameras are also limited to shooting 30-minute clips. The ninja eliminates this and records as long as there's room on its SSD. A headphone jack is included as well for real-time audio monitoring.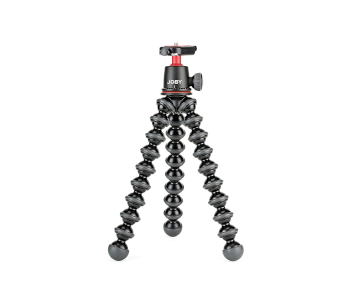 The person you're gifting probably already has a full-sized tripod. Do they have one that makes shooting from impossible angles a snap, though? The GorillaPod is a small tripod with three spider-like legs whose length you can adjust individually. They're textured and rubberized to stick close to all manner of uneven surfaces. A GorillaPod can be wrapped around a fence or a signpost, or record suspenseful footage by hanging from a tree branch.
The GorillaPod can handle 3kg or 7 pounds of weight, more than enough for a DSLR and its lens. Its ball head is flexible and allows for panning or tilting once the tripod is in place. You can even use the GorillaPod ass a standard tripod. This has unique benefits since it lets you place the camera onto an elevated flat surface and film at even more specialty angles.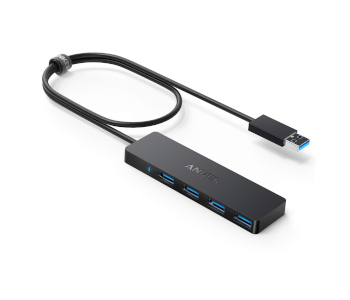 Shooting a movie generates a lot of data on different sources like SD cards, USB sticks, and external hard drives. Laptops have limited USB ports to work with, which is why Anker's 4-port USB hub is a must. The hub is lightweight and has a slim profile that lets it take up minimal desk space. It has four USB 3.0 ports with transfer speeds of up to 5GB/sec.
The hub works with four devices simultaneously and can be used for pass-through charging, as indicated by an LED. It works flawlessly on laptops, MacBooks, and other computers. No external power is required either, so you don't need to have a charger nearby.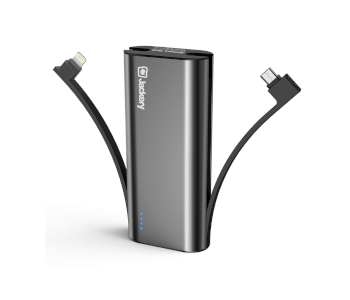 Anker's USB hub might not need external power, but a filmmaker's smartphone, tablet, and camera battery will all benefit from a backup. The Jackery Bolt portable charger packs 6,000mAh, enough to juice up most smartphones and rechargeable camera batteries twice over. It isn't designed for recharging laptops, but its 2.4V USB connection can help you out in a pinch.
The most interesting thing about the charger is its design. The device is slim and compact while cleverly hiding two connection cables that come out from the sides. One is used to charge devices through MicroUSB while the other has a Lightning connector for Apple products. Charging one or two gadgets simultaneously is done in no time. Filling three up takes longer but is reliable too.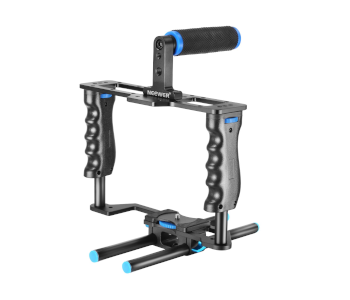 DSLRs are designed with accessories like external microphones and on-camera lights in mind. However, these make them harder to handle. Neewer's camera video cage is designed to take the strain from any DSLR while offering multiple comfortable grip options. It has a host of quarter-inch mounting holes to attach accessories onto the top and bottom.
The cage is made from solid-cast aluminum and is lightweight while also sturdy. There are two rubberized handlebars on its sides and one on top, which is useful when going for low-angle shots. The handles won't become slippery if your hands are sweaty, and gripping both ensures more stable footage. The rig can be easily disassembled to save storage space once shooting is complete.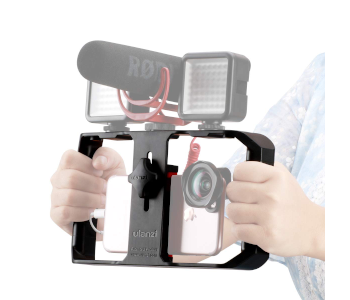 The U Rig Pro is to smartphones what Neewer's camera cage is to DSLRs. Mobile filmmaking is becoming popular. It's also challenging due to a phone's inadequate shape and generally lower-quality components when compared to a dedicated film camera. You can do much to offset these shortcomings by using the U Rig Pro. It features three hotshoe mounts on top along with two quarter-inch holes. There's another hole on the bottom for mounting the right to a tripod.
The U Rig Pro is made from robust ABS plastic and has two handgrips. It holds a smartphone firmly in place with a spring-loaded rubberized clamp. Insert your phone, and the clamp will adjust to its dimensions. Turn a screw, and nothing will pry the phone loose.
Adding microphones, lights, and other accessories is a snap. Best of all, the U Rig Pro costs less than $20.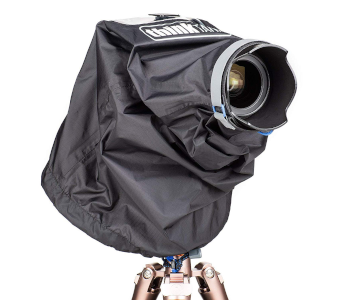 Cameras are a serious yet fragile investment. However, the weather is unpredictable, and some of the best scenes are shot under unforgiving conditions. That's why an inexpensive purchase like the Think Tank emergency rain cover can be a lifesaver.
The covers come in small and medium formats and are suitable for mirrorless and DSLR cameras with all but the biggest telephoto lenses. They're tailored well and have an adjustable belt that ensures a snug fit over the lens. There's also a large transparent window that covers the camera's back. That way, you can slide your hands into the cover and operate the camera without it getting wet.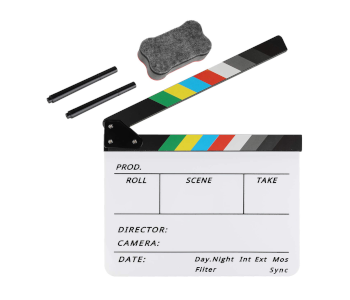 Lights, camera, action! The clapboard is an iconic and invaluable staple of any film set. It is used to signal the start of recording as well as sync up video & audio when they're recorded separately. The clapboard from Zacro is made from an acrylic sheet that can handle thousands of claps and still keep going. It has a set of stripes useful for calibrating grayscale and color settings.
The clapping mechanism is screwed in tightly, and there's a magnet on the other end that ensures the clapboard won't open when it isn't needed. Located under the magnet is a hidden compartment that houses Zacro's special markers. You can write info about the take, scene, etc. with them and erase everything without a trace with the included eraser.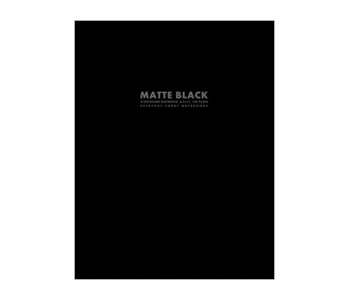 A storyboard lets filmmakers bring their visions of how shots should look like to life. Since you never know when an idea might strike, a quality portable storyboard like ones made by Everyday Carry Notebooks is a thoughtful gift.
The storyboard notebook is 8.5 by 11 inches and contains 100 pages of high-quality, cream-colored paper. The paper's surface is smooth and lends itself well to different kinds of writing tools. Each page includes enough room to draw a scene as well as lines for note-taking.
Organization is further improved by numbering and the inclusion of page and tag indexes in the back. Finally, there's an information page you can fill with the notebook's name along with its owner's contact info so it may be returned if lost.
16. Subscriptions to various movie streaming services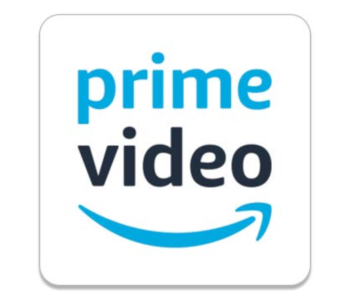 We've all tuned into Netflix and Hulu, but these offer mostly mainstream fare. If you want to inspire your favorite filmmaker, surprise them with a subscription to a more specialized streaming site.
Our broadest recommendation is Amazon Prime Video. It features thousands of classic and contemporary titles. Some more well-known titles cost more to stream, but the library you get by subscription alone is substantial.
Indie movie buffs will love Sundance Now, the most famous indie film festival's own streaming service. Carefully curated and endorsed by past entrants, Sundance now features an international spread of independent feature films, documentaries, and shorts.
IndieFlix will scratch a similar itch yet has a broader selection grouped into several categories. You'll find everything from golden-era Hollywood movies through cheesy horrors to heartwarming indie documentaries.
Having a hard time finding that one obscure movie? Give FilmDetective a shot. This streaming service is free, but a subscription gets rid of annoying ads. Navigating the site is easy since you can search for movies directly, by genre, or decade. There are some real gems to uncover, including silent-era greats, old cartoons, and more.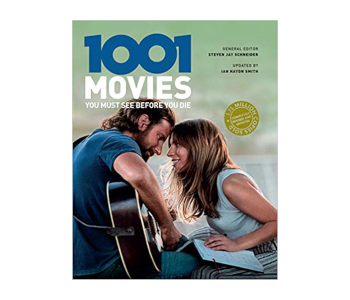 Movies aren't created in a vacuum, and every filmmaker worth her salt should be aware of the best examples of her craft. The 8th edition of 1001 Movies You Must See Before You Die goes over 116 years of movie history from the silent classics to modern-day Oscar winners. You can look forward to 900+ pages of movie breakdowns and critiques, beautiful stills captured from iconic scenes, unknown trivia, and interesting stats. A wide range of genres is represented, so anyone will find a movie that will pique their interest.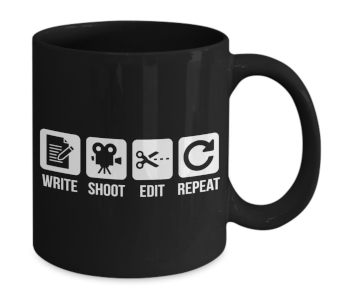 To paraphrase a programmer joke, filmmakers are people who convert caffeine into movies. A mug is instrumental for the fast and pleasant delivery of said substance. Combine the two, and you get a fun & inexpensive gift idea that speaks of a passionate way of life. The mug is black and comes in 11 and 16 oz. varieties. You can safely wash it by hand or in the dishwasher, and the high-quality print will never come off or lose its luster.