How to Lose Weight with Your Fitbit – Step-by-Step
3D Insider is ad supported and earns money from clicks, commissions from sales, and other ways.
The market for wearable fitness trackers has grown a lot in recent years, but there's no question that Fitbit was one of the pioneers of this technology. Right now, Fitbit still remains ahead of the race for fitness tracker supremacy and has shown no signs of slowing down with a more diverse product line.
However, even a top-of-the-line Fitbit fitness tracker isn't a magic bullet that can help you lose weight if you don't use it properly. How exactly can you take advantage of your Fitbit so that you can lose weight? Here are some of the best tips.
Set goals
Before you can start on your weight loss journey, you have to record your baseline numbers and set your goals. Are you after weight loss or weight gain? Are you targeting more muscle mass or a lower body fat index? The Fit bit app allows you to set measurable goals, such as a target weight.
When you make your account in the Fitbit app, you will have to input your height and weight. Make sure that these are accurate, as the calorie deficit requirements as determined by the app will be based on these numbers.
Assuming that you want to lose weight, there really is no simpler way to achieve this goal than to ensure that you get a calorie deficit. This means that the calories you put into your body through what you eat is less than the calories you burn through physical activity. Everything you're going to do, with the help of your Fitbit, will be towards this ultimate goal.
Pair it with a diet app and track what you eat
The first part of the calorie deficit equation is knowing how much you eat and its corresponding calories. This involves patiently and honestly tracking everything that you eat. The good news is that there are now a handful of good apps that are designed specifically for this purpose. MyFitnessPal is a good example, and Noom is another one. Both these apps can be paired with your Fitbit device so that it can receive and store the calculated calorie values.
If you're not keen on having to pay for another app to achieve your fitness goals, then you can do calorie tracking directly on the Fitbit app. The app even has a barcode scanner so that you can automatically log any food you buy off the shelf. All this data can be viewed via the Fitbit app or your account's online dashboard.
Fitbit offers four food plans according to your target daily calorie deficit. These options range from Easy (250 calorie deficit per day) to Harder (1000 calorie deficit per day).
Activate Movement Reminders and Hourly Fitness Goals
There are a couple of ways that your Fitbit can encourage you to get moving throughout the day. There's the usual 10,000-step daily minimum requirement. You can even break down the movement requirements to hourly goals, which the device will helpfully remind you about regularly. This is very handy, especially if your work involves sitting down for long periods.
Beyond your regular movements, Fitbit devices can also keep track of how much calories you burn when you do intense exercise. Simply select which exercise you're doing and let your Fitbit do the rest. Some Fitbit devices may be more appropriate for a certain exercise, so make sure that you choose the device carefully before you buy.
Monitor your progress
Seeing progress is a good way to keep yourself motivated. Of course, the Fitbit device alone can't keep track of changes in your weight, so you'll need to weigh yourself regularly and record the numbers on the Fitbit app.
If you have a smart weighing scale such as the Fitbit Aria, then you can sync it with your Fitbit account to automatically record the results. The Fitbit Aria can even measure your BMI and body fat percentage, making it an all-around tool for fitness monitoring.
Select a Fitbit that's right for you
Recognizing that people have different fitness goals and prefer different ways of moving, Fitbit offers a wide range of fitness trackers suitable for different use cases. Here are a few good options: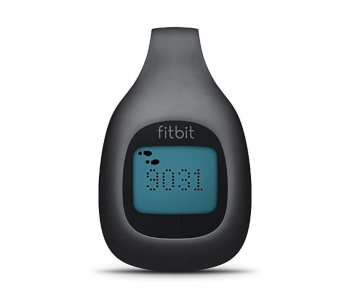 The most basic Fitbit fitness tracker, this model simply clips onto your clothes. It's good for tracking your daily movement or for monitoring your performance during a light run, but we wouldn't recommend it for any form of heavy exercise. It's basically a pedometer with GPS capabilities which also keeps track of your calories burned.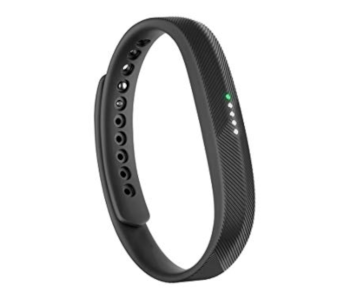 The Flex 2 is a low-profile fitness tracker that you wear on your wrist. Its slim design looks sleek and modern but is also small enough to be hidden behind bands or bangles. With a waterproof build, the Flex 2 is designed to be used for swimming among other exercise types. It also has sleep tracking functions and rudimentary smartwatch capabilities, although these are limited by its small display.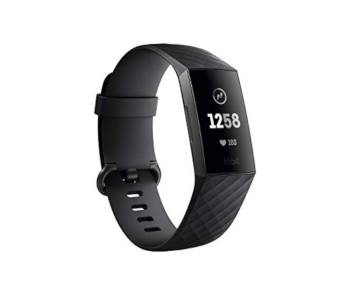 The Charge 3 is a chunkier version of the Flex 2 that comes with a bigger display and heart rate tracking capabilities. It's also water-resistant, has built-in exercise modes, and comes with sleep tracking features. The bigger display makes its smartwatch apps more useful, like weather monitoring and quick viewing of your e-mails and text messages. The size of the Charge 3 no longer qualifies it as low-profile, but its sporty and sleek design is accurately reflective of its purpose.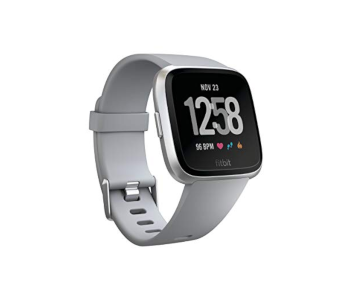 The Fitbit Versa is the point where your Fitbit device transitions from being just a fitness tracker to be a fully functional smartwatch. The large watch face provides a much more intuitive interface for accessing apps such as weather, Spotify, or Pandora. Amazon Alexa is built to the Versa, allowing you to set appointments or take down notes with just voice commands.
If you have smart home devices, the ability to control them using just the device on your wrist is a game-changer.
Beyond the smartwatch capabilities, the Versa is still an excellent fitness tracker. It can measure your heart rate in real time, track your steps and calories burned, and even monitor how many floors you've climbed over the day.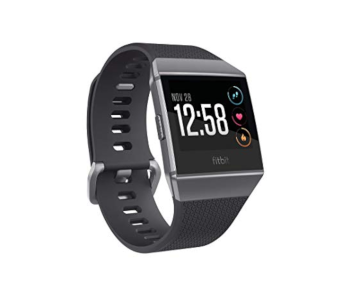 The Ionic is the most advanced and most expensive Fitbit wearable device in the market today. It has all of the features of the Versa, which makes it an excellent smartwatch and fitness tracker. The major upgrade is the integration of the NFC chip, making it possible to make payments on the go via Fitbit Pay.
The Ionic may also have an additional appeal to runners because of its built-in GPS module. Instead of relying on a smartphone connection to track your location as you move, the Ionic has its own GPS capabilities.
Final thoughts
Fitbit is a great tool for achieving your fitness goals, but it's not some magic pill that you take to lose weight. It needs to be coupled with discipline and the right attitude. Fitbit has been at the top of the fitness tracker game for a while now, so you can be sure that a Fitbit device will have all the tools you'll need.
As a last note, it's important to maintain a positive image of your body no matter how much you weigh. The goal should always be to be healthy and to stay healthy – not necessarily to be as thin as possible. It's also worth the time to consult with a fitness professional or a physician to discuss your goals and strategies.