6 Best FPV Receivers of 2019
3D Insider is ad supported and earns money from clicks, commissions from sales, and other ways.
What you need to know before you buy your FPV receiver
Welcome to the First Person View (FPV) receivers guide. This is a no-nonsense review page guaranteed to help you make the best buying decisions. If you already know what you want then feel free to jump straight to the mini-reviews. Stick with this short intro if you want a little background knowledge first.
I promise there's nothing technical or hard to grasp here, just an enjoyable overview.
Budget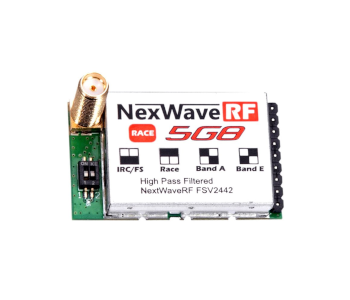 Fat Shark FSV2442 32CH 5G8
4.7/5.0
Channels: 32CH
Frequency: 5.8GHz
It supports a total of 32 channels across four bands.
Check Amazon
Best Value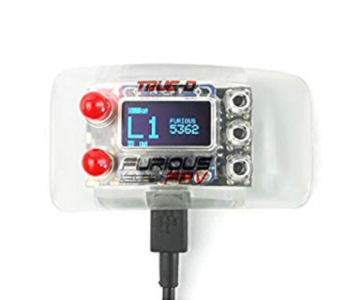 FuriousFPV True-D V3.6 5.8G
4.9/5.0
Channels: 40CH
Frequency: 5.8GHz
It's a diversity receiver system for FatShark Dominator goggles.
Check Banggood
Top Pick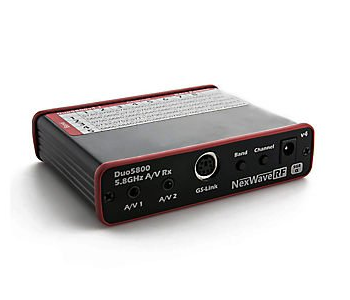 DUO5800, AV
4.8/5.0
Channels: 48CH
Frequency: 5.8GHz
It's a feature-packed, multichannel receiver.
Check Amazon
First Person View (FPV) Defined
You'll never get to sit in the pilot's seat as a drone aviator but FPV offers the next best thing. Flying in FPV—also called remote-person view (RPV)—lets you see what the onboard camera sees in real time. Video piloting is surreal as you're suddenly up there viewing the world from a pilot's viewpoint. It's the ultimate experience for flying an unmanned aerial vehicle or UAV. To do this the drone pilot either views a screen or wears FPV goggles. Goggles provide the ultimate FPV experience.
Before you can do any of this, though, you need a capable FPV setup. The rest of this intro walks you through the hardware, the reasons you need it, and the different types.
Why You Need an FPV Video Receiver (VRx)
A typical FPV setup consists of two primary parts namely the Receiver and a Transmitter. You'll often hear people refer to the receiver as the Ground Station which is a box with controls on it. This analog video receiver matches the frequency or radio waves of the transmitter on the drone (see next section). When they're on the same frequency they communicate or talk to each other.
So you need a video receiver to pick up (receive) the signals transmitted from your wireless camera in the sky. That brings us to the role of a transmitter.
Why You Need an FPV Transmitter
A video transmitter or VTX is a small device that connects to your drone camera. The transmitter sends the video signal from the airborne drone to the Ground Station. The main functions of an FPV setup are easy to grasp at a basic level. The problem is that there's an almost unlimited selection of video transmitters and they're not all equal.
FPV transmitters vary in price, features, and functionality and that's confusing for the uninitiated. They operate on various frequencies for one. They also have different power levels and antennas.
What You Need to Know
OK, the first question you need to answer relates to usage. What kind of pilot are you? Do you want to race drones, fly for long distances, or enjoy simple close-by flying? Or maybe you want to hitch a ride with someone else, also called Riding Along? Knowing your needs and expectations helps to narrow down your choices and focus only on those receivers that apply to you.
Here are some of the words and features you'll need to know:
Dual Diversity Reception
Auto-Scan
Race Band
High Sensitively
Not All FPV Receivers Are Equal
Keep this thought in mind. FPV receivers are no different to any other product on sale. Some are outstanding, others are good, and a few are downright useless. You also need to make sure that the receiver you shortlist for is going to work with your particular video transmitter. If they can't talk to each other then they won't function, it's as simple as that.
You may want to print this intro out and keep it by your side as you read through the reviews. Alternatively, you can just scroll back up the page if you prefer.
About My FPV Receiver's Guide
There are no longwinded reviews here. I simply highlight the key features and any extra points worth noting under each piece. After reading this intro you should be able to shortlist your options with confidence. You can always follow the links at the end of each receiver review to learn more.
FPV Receivers Comparison Table
#1 Top Pick: DUO5800, AV, Receiver V4.1 (Race Edition)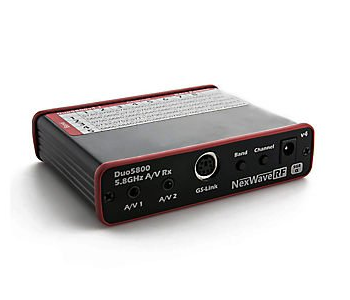 View on Amazon
Editor's Rating: 4.8/5
First on the list is the ImmersionRC DUO5800 v4.1. This is the popular Race Edition. It's a feature-packed, multichannel receiver that delivers a high-quality video link.
Product Highlights
The ImmersionRC DUO5800 v4.1 sports the popular Fatshark and ImmersionRC 'NexWaveRF' series of A/V frequencies. There are seven Raceband channels with the addition of 24ch for 5.8GHz. That means this single receiver covers all 5.8GHz frequencies. The dual diversity receiver automatically chooses the ideal signal between the device's two inner receivers for the ultimate reception. The result is the best possible picture at the time in the current conditions.


#2 Best Value: FuriousFPV True-D V3 40CH Diversity Receiver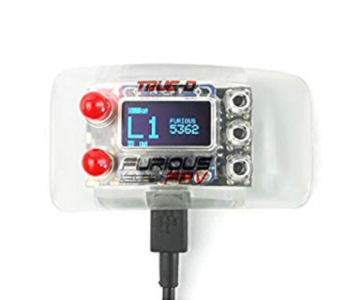 Banggood
Editor's Rating: 4.9/5
The FuriousFPV True-D V3.6 5.8G 40CH is a diversity receiver system for FatShark Dominator goggles. This includes FatShark Dominator V1, V2 & V3 and also Fatshark HD V1, V2, V3. There's some modification necessary for use with the Attitude V3 and Teleporter.
Product Highlights and Updates
There's better protection now for protecting the OLED screen during transportation and a new ergonomic plastic injection cover. To prevent the risk of short-circuiting there's a brand new locking system located between the cover and True-D boards. And the USB plugin is accessible without having to remove the plastic cover which allows for smoother firmware updates.
The two receivers work together as one which enhances video clarity and optimizes range.
Here are a few other features worth exploring if you'd like to add the Furious FPV TRUE-D V3 Diversity Receiver System to your shortlist:
Smooth Switch Video
Updated 3 Button Layout
Easy View Simplicity
Push Button Power Up
Working Mode (save up to 8 channels)/Manual Mode/Auto Mode
40 Channel Ready
Ready, Set, Raceband
See link for more on the system optimized with the ultimate FPV technology and video clarity.


#3 RJXHOBBY 5.8G 40CH Diversity Receiver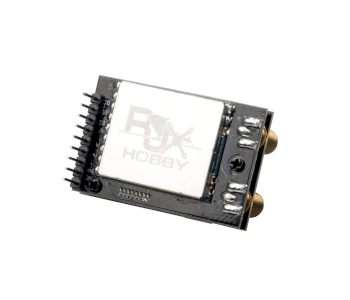 View on Amazon
Editor's Rating: 4.4/5
Next up is the RJXHOBBY Diversity Receiver Module. This is an open source 5.8G 40 channel product with an integrated OLED SMA Female, suitable for use with Fatshark Dominator HD V1 Goggles. Note that the SMA female antenna connection does not include the antenna so make sure you have that
Product Highlights
The RJXHOBBY Diversity Receiver Module is a plug-n-play compact design with an integrated display. It has uninterrupted switching of video signals. It also sports auto search as well as a manual mode and a working channel. The product is properly filtered against common type RC RF noise.
At around 50 bucks (at the time of writing), this is a high-quality wallet-friendly diversity receiver.


#4 Realacc RX5808 Pro Diversity 5.8G Split Receiver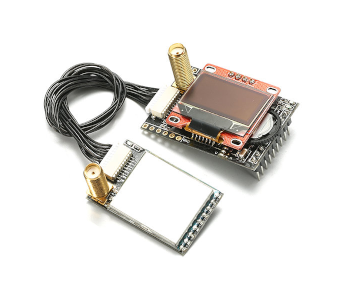 View on Amazon
Editor's Rating: 4.9/5
This is the Realacc RX5808 Pro Diversity 5.8G Split Receiver with 48CH. The all-in-one integrated receiver comes with a bright organic light-emitting diode (OLED) display. It's suitable for use with Fatshark Dominator Goggles but you can modify it to work with others—at your own risk.
Product Highlights
This is yet another budget-friendly product that performs great out-of-the-box. Below is a quick breakdown of the receiver's description and key features:
Product short name: RX5808 Receiver
Frequency used: 5.8G
Number of channels: 40CH
Description: all-in-one integrated receiver
Purpose use: Fatshark Goggles
Display type: OLED
Auto scan: Yes
Channel switch: 25ms
Setup type: plug and play (PnP)
Important: To avoid breaking the LCD make sure you put the receiver cover on first. You can then safely install the device on your Fatshark Dominator Goggles.


#5 Best Budget: Fat Shark FSV2442 32CH 5G8 Race Band Receiver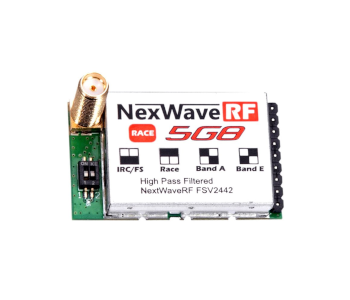 View on Amazon
Editor's Rating: 4.7/5
If you own Fat Shark Dominator series goggles then you'll need this receiver for them to work. Note that Fat Shark's Attitude series of FPV racing headsets already has the receiver built into its design.
Product Description
This 5.8 GHz Race Band RX Module comes in at around 30 bucks. Using this product is as easy as plugging it into your goggles (no soldering). It supports a total of 32 channels across four bands which include a new Race Band. Multi-pilot flying is possible thanks to the channel spacing of up to eight channels. In other words, you can use a total of eight channels at the same time.
Here's a quick breakdown of the key specs:
Receiver size: 42 x 25mm
Receiver weight: 8 grams
Video Format: NTSC/PAL
Supply power: 3~5 V
RX Sensitivity: ≤ -90 dB
RF Input Level: -90 dBm~+5 dBm
Operating Temperature: -10~65 °


#6 GoolRC FR632 5.8G 32CH FPV Diversity Receiver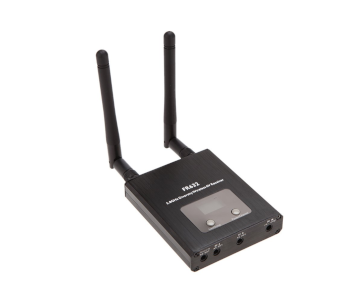 View on Amazon
Editor's Rating: 4.6/5
The GoolRC FR632 is a 5.8G 32CH wireless FPV diversity receiver. It comes with auto-switching and an inbuilt dual receiver that ensures the best reception possible at the time.
Product Features & Key Specs
Here are the highlights of this capable FPV Diversity Receiver:
Channels: 32CH
Frequency: 5.8G
Display type: LCD display, high brightness
Switching: Automatic
Search: Unique channel search function
Receiver: Built-in dual type receiver
Dual buffered AV outputs
Large input voltage range, very low current consumption
Not affected by 2.4GHz R/C radios
As well as the FR632 Receiver the package also contains power and A/V cables and two Dipole Antennas. There's also an RCA cable and an English manual.