Fripp Design Launching Full Colour Silicone 3D Printer Tech In The Near Future
3D Insider is ad supported and earns money from clicks and other ways.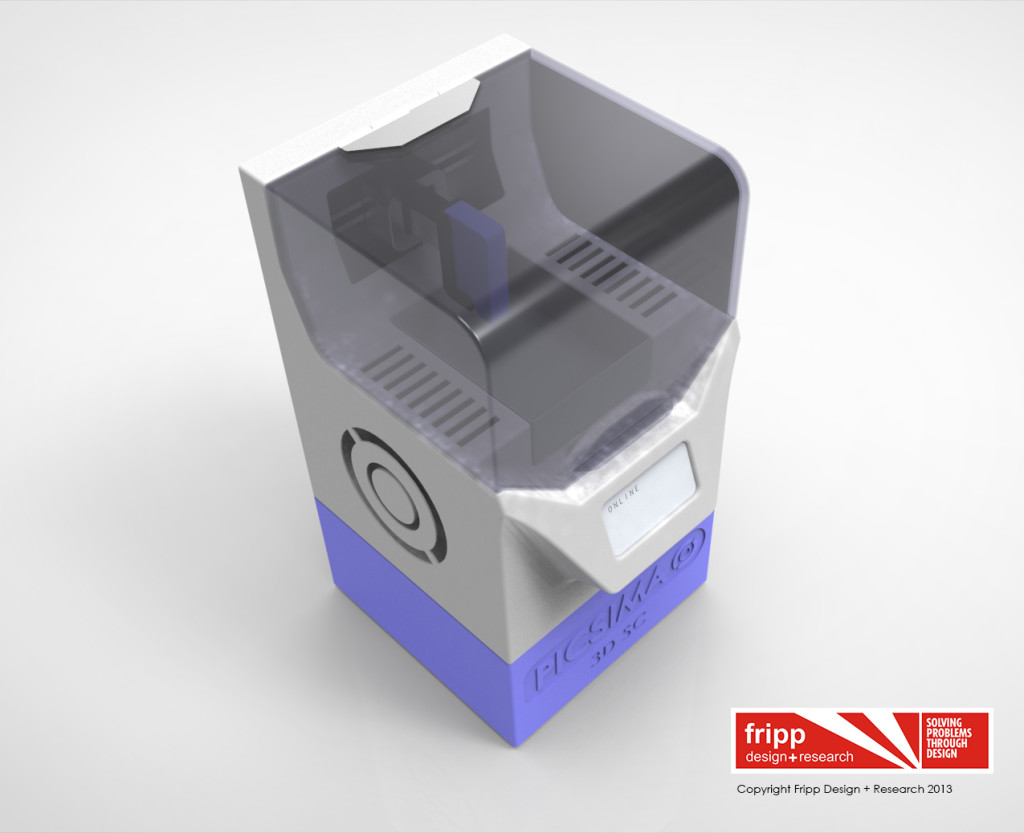 Sheffield based Fripp Design will be launching the next generation of 3D printing technology in the near future. Fripp Design is recognized as a world leader in the development of 3D printing and they have collaborated with the University of Sheffield and Manchester Metropolitan University to develop ground breaking solutions for the rapid manufacturing of prostheses.
During the development of Fripp Design's soft tissue prostheses, the team discovered a need for next generation 3D printing tech. "The soft tissue prostheses project we undertook with the University of Sheffield is a two part process using off the shelf technology. We create a prostheses scaffold using a standard colour 3D printer which we then infiltrate with medical grade silicone" explained Tom Fripp, Managing Director at Fripp Design and Research, "Naturally, as Industrial Designers, we wanted to perfect a system to use as few stages as possible, so as to make it as commercially viable as possible, so we asked ourselves the question 'could we print in silicone direct?'; as no such system was available we started on the journey to create the method for Picsima 3D Printing" said Fripp.
Fripp's efforts won them a Technology Strategy Board High Value Manufacturing feasibility grant, which they then used to begin developing a full colour silicone 3D printer.  "The grant was important as it allowed us to focus resource in solving the question posed on ourselves without distraction" continued Fripp.
The team at Fripp design managed to come up with a solution in a twelve week period and they have now applied for a patent. The method we've discovered has a certain simplicity to it which makes me proud of what the team has achieved" said Fripp.
While Fripp design hasn't decided whether they are going to sell, licence or build their silicone 3D printing tech, they do believe that Picsima will have a major effect on the world of 3D printing. The technology behind Picsima means full colour functional prototypes could be made. The ability to use such a wide range of materials means the printer will be able to create parts capable of withstanding temperatures as low as minus 60 and greater that 200.
"It feels a little bit like how HP started when they developed their first precision audio oscillator from their garage in Palo Alto, the question is how do we best take Picsima from the workshop, to market?" concluded Fripp.
Check out the video below of Fripp Design and the University of Sheffield's soft tissue prostheses.
About Fripp Design and Research
Sheffield based Fripp Design and Research specialise in Product Design, Concept Design, Industrial Design and Rapid Prototyping. The design team are Masters Graduates in their specialist subjects. The company use Solidworks, Rhino, Bunkspeed Hypershot, Magics and Mimics software and own a number of rapid prototyping machines.
The customer base is broad; from blue chip companies, to UK leading universities, to individual inventors and entrepreneurs. The company were involved in the design of the Comic Relief 'Honkus' Red Nose and have appeared on Channel5's, the Gadget Show. Clients also include; Fellowes, Rolls Royce, Proware Kitchen, Sagentia Group, Nestlé and The Wellcome Trust.
In addition to client work, Fripp Design and Research are involved in a number of in house product developments ranging from DIY to healthcare.
Warning; 3D printers should never be left unattended. They can pose a firesafety hazard.