10 Functional Ideas For 3D Printing
3D Insider is ad supported and earns money from clicks, commissions from sales, and other ways.
3D printers are great for turning your ideas into actual objects. These are often great fun, but don't you wish you can come up with something actually useful? Ideas for functional 3D prints are very valuable because they are quite rare. Here are some of the freshest ideas we've stumbled upon – give these a try or be inspired to come up with your own!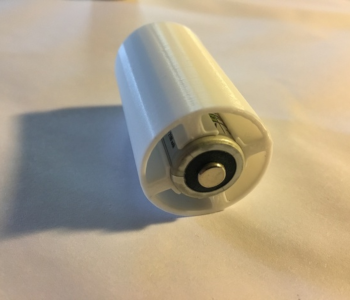 We all hate not having spare batteries when we need them the most. It's even more frustrating when you have rechargeable batteries lying around, but they are not the proper size for the device you need.
This is exactly the problem that this battery size converter seeks to solve. This particular design allows you to use a AA battery for a device that requires a size C battery. It's a fairly simple design that you can also emulate if you need other battery sizes.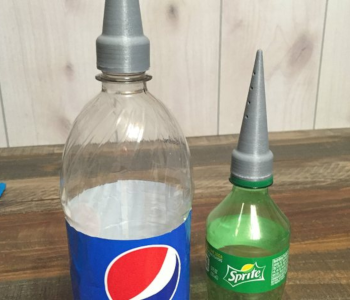 Taking care of plants is therapeutic, but sometimes having to water them regularly can get bothersome. These ingenious watering spikes make it so you rarely have to worry about your plants not getting watered according to schedule. The great thing about the spikes is that they can be threaded to standard PET bottles that you might have lying around the house. Who said that 3D printing was not environment-friendly?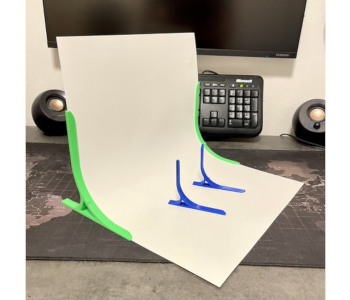 In the age of small home-based businesses, lots of people had to learn how to take professional-quality photos of their products. This is easier said than done if you don't have the proper equipment. This does not mean having to spend a lot. With these 3D printed stands and a piece of white paper, you can make a respectable photo studio right at your desktop.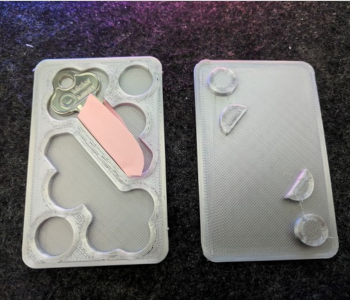 Having your keys jangling around in your purse or pocket has gotten so old and, frankly, impractical. What if we can keep our keys safely tucked inside our wallets? This makes them easier to find and much harder to lose.
This key holder card is an ingenious design that reduces the footprint of your keys to that of a standard credit card. This is also a great way to keep a spare key, in case your main one gets lost.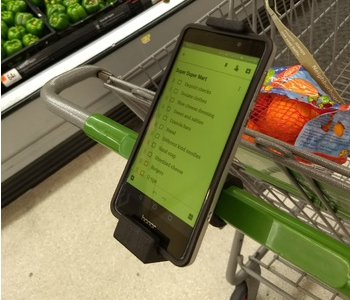 They say that the best thing you can do to not forget any groceries is go to the store with a list. This is great advice, but having to pull out your phone every now and then to check your list can get frustrating. Worry no more – this phone holder mounts onto the handlebar of a shopping cart to keep your phone clearly visible. It's also a good way to continue watching videos while you do your shopping.
The designer notes that the phone holder was tested only on the shopping carts of a few specific stores. If this does not work perfectly for you, it's very easy to come up with your own version. You might need to bring a tape measure to your next grocery trip if that's the case.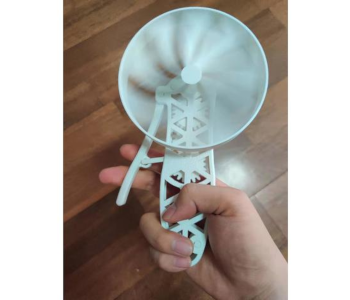 Do you also feel like summers have gotten hotter? This may very well be climate change at work, but there are a few ways we can keep cool. This squeeze fan generates a cool breeze with just a flick of your fingers. This is a more sustainable version of battery-powered fans. After all, who wants to use up even more batteries with the state of the planet we're in?
The designer notes that this fan should not be printed with PLA. Instead, a more robust material is recommended, such as PETG or ABS.
Over the years, there have been many products to modify the water dynamics of showerheads. The goal here is to reduce water consumption while maintaining satisfactory showers. This vortex shower head is another take on that concept.
The shape of the showerhead increases water pressure and distribution even at low water flow. This is ideal for places with low water pressure. The design is also incredibly fun and should make for a good conversation starter with your guests.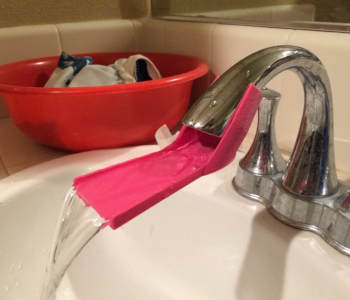 If you have small children around the house, they probably struggle with washing their hands in adult-sized faucets and sinks. This does not bode well for teaching them about proper hand hygiene. This simple faucet extender puts the water spout of a standard faucet just within reach of children. Kids also tend to like the waterfall effect that the spout creates.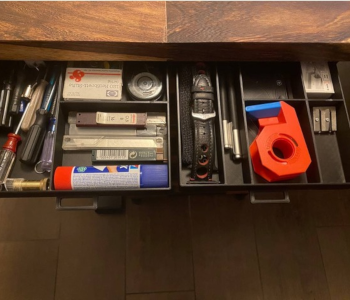 A lot of us have had to start working from home since the pandemic, probably in furniture that is less than ideal. If this is still your situation up to now, then this custom under-desk drawer might help. This creates extra storage space under any desk to keep away the clutter. After 3D printing the drawers, all you need to do is to screw them onto the underside of your desk. Put as many of this as you need below your desk – a hardworking person can never have too many drawers.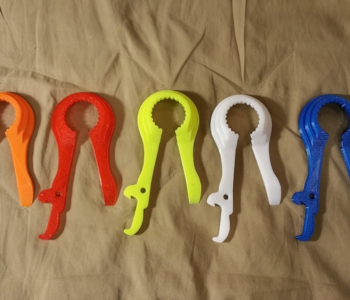 What could be more universally useful than a universal bottle opener? Well, a lot of things actually, but this universal bottle opener (UBO) is simply one of the most amazing things you can make with your 3D printers.
This bottle opener is truly universal – it can open beer bottles, sports drink bottles, large soda bottles, or even those stubborn bottles of pasta sauce. You can even use it to open the tab on a soda can. If you're still new to 3D printing, this has to be one of the few things you make to justify the money that you spent on that 3D printer.
Final thoughts
Coming up with actual functional projects is always a bit of a challenge because of the creative freedom that 3D printing offers. It's a lot easier to just come up with things that just look nice. However, functional 3D printing is where this technology truly shines.
If none of the projects here caught your fancy, just think about the stuff that regularly frustrates or inconveniences you in daily life. Is there any object that could make your life easier? Get to designing and printing it, then.
Warning; 3D printers should never be left unattended. They can pose a firesafety hazard.