Gambody Reveals 3D Printed Hyperion Battlecruiser
3D Insider is ad supported and earns money from clicks, commissions from sales, and other ways.
The connection between 3D printing and science fiction fandom culture just grew stronger thanks to Gambody customer Sam Fenimore, a teacher in Taiwan and Starcraft 2 enthusiast.
For those unfamiliar with Starcraft 2: Wings of Liberty, it's a military science fiction real-time strategy video game that was developed and distributed by Blizzard Entertainment in 2010. Since then has gone on to gather great critical acclaim and an army of loyal fans. One of the most popular aspects of the Starcraft mythology is the Hyperion Battlecruiser found within the game, equipped with burst lazer batteries, nuclear warheads, neosteel armor, and energy shields.
Fiction to Reality
Fans have expressed their love for their favorite fictional worlds with fanfiction, drawings and cosplays, and by collecting property merchandise. Sam decided to prove his love for Starcraft by combining it with 3d printing, his other great love. Sam is a part of Gambody, which is an online marketplace for all things related to 3D printing technology. Gambody hosts an online community of 3D makers from all over the world who congregate together to discuss ways of improving the printing process and work together on new projects. Gambody and their community of 3D makers have already designed, among other things, a 40-inch long replica of the Millennium Falcon from Star Wars, a workable Mech Warrior, and an AT-AT Walker.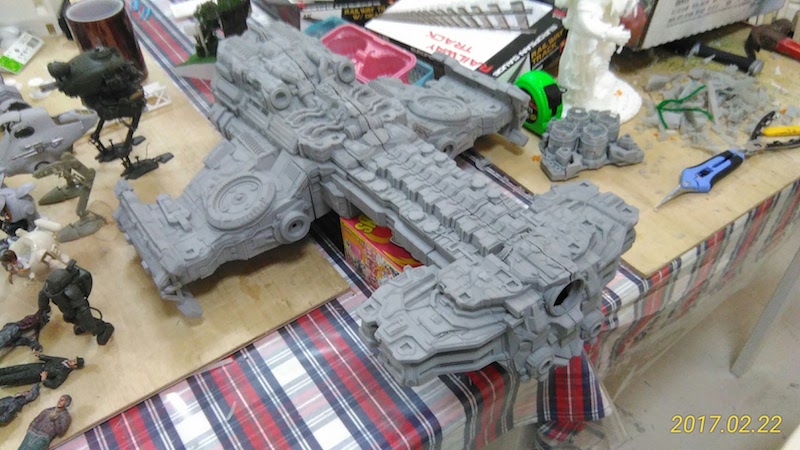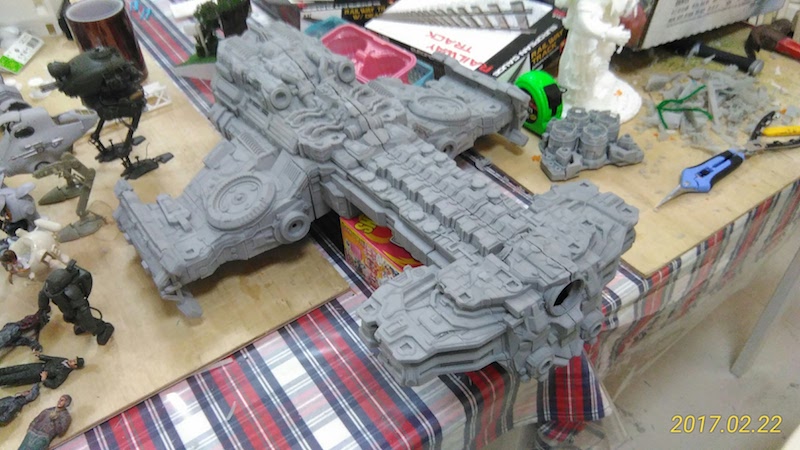 When the STL files for the 24-inch long Hyperion Terran Battlecruiser were uploaded on Gambody, Sam Fenimore knew what he had to do. Sam has spent most of his youth traveling to different parts of the world, and had most recently made a home for himself in Taiwan. In Taiwan he taught students how to use 3D print technology and also designed 3D models in his spare time. One of the most significant connections Sam had with the US was his continued love for Starcraft. When he got his hands on the STL files for the Battlecruiser, he knew there was only one way to honor both his professional work and his favorite fictional universe with the same project.
The Work Begins
For his pet project, Sam used a D-Force 400 Delta printer with PLA Filament. He chose PLA filament because he usually worked on his 3D projects within confined spaces where the fumes which emanate from ABS filaments can be a problem.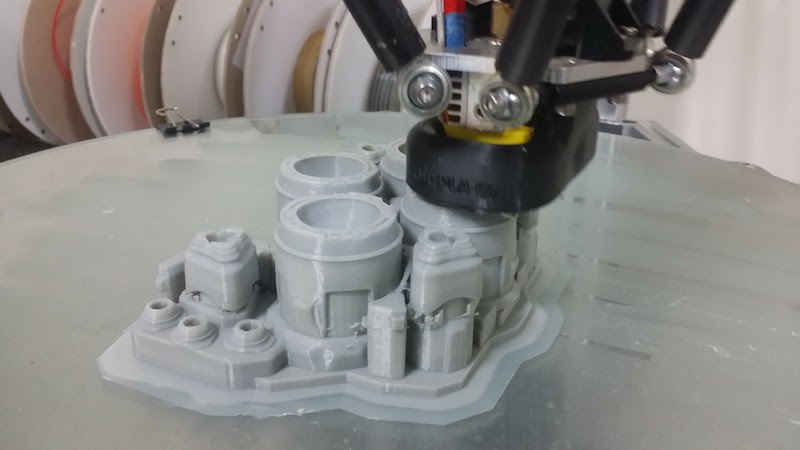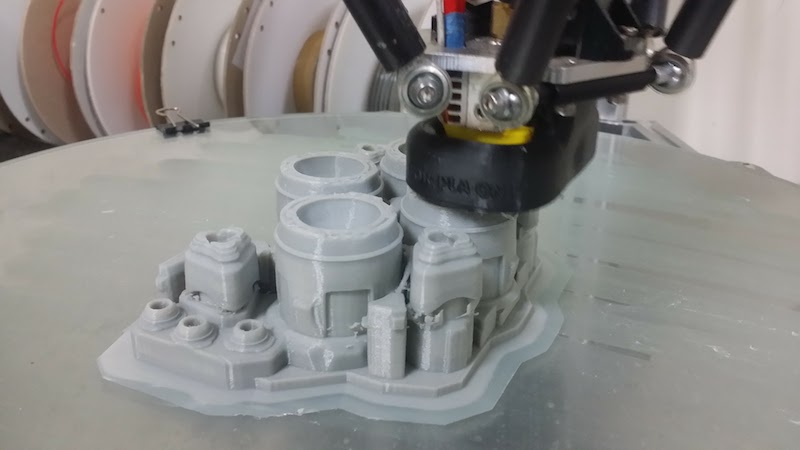 Of course, bringing the information stored in the STL files into the real world wasn't a cake walk. In fact, it was one of the most complex projects Sam had ever undertaken. The printing time alone took more than 325 hours, and the final model required 4 kg worth of printing material to complete. Fortunately, the STL files were quite thorough in their details and processed smoothly without a hitch. The final model was so large and complex that it could not be placed in a hanging position, as is usually the case with aircraft models. Instead, Sam and his friends are working on creating a stand which can host the model and still allow visitors to observe its thousand of minute and intricate details.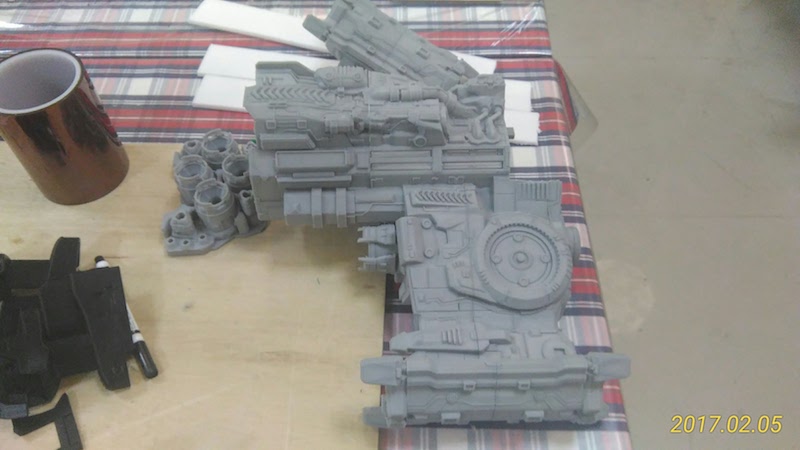 According to Sam, one of the main reasons he wanted to create the 3D model for the Battlecruiser was to prove wrong the many traditional modelers who dismiss 3D printed models for not being detailed enough. This is an unfortunate stigma that was attached to 3D printing when the technology was in its infancy, and still continues to haunt it today. Modern 3D printers are capable of creating 3D models whose details and dimensions cannot be rivaled by hand modeled 3D figures.
Sam was particularly grateful to Gambody for giving customers the 'Test print before you buy' option, which allowed him to save his money and still find the perfect model for completing his project.
Moving on to Bigger Things
The fact that the Battlecruiser modeling process went off so smoothly and without a single hitch has encouraged Sam to dream of bigger projects. He now plans to take on even more complex models that would push the limits of his own knowledge and the capabilities of his printer. For now, the Battlecruiser stands proudly on a 20X20 aluminum stand in Sam's home for all visitors to admire. He also plans to prime and paint the model to make it look even more lifelike, in addition to adding LEDs for its windows and engine exhausts.
Sam is currently working on a 3D model of Harley Quinn, as well as printing a Mammoth tank and adding a base to the existing Millennium Falcon model. Let's hope Sam continues to nurture his passion for 3D printing, and creates even more challenging models in the future which can serve as an inspiration for other makers.
Warning; 3D printers should never be left unattended. They can pose a firesafety hazard.