Top 10 Best Gift Ideas for Gamers
3D Insider is ad supported and earns money from clicks, commissions from sales, and other ways.
The holiday season is approaching which means two things – the season to give gifts and the season for great sales. Picking a gift for your loved ones can be tough but it's so much easier if you zero in on something they are deeply passionate about.
If you're shopping for a gamer, then your task just became so much easier. Gamers are an obsessive bunch and can be very easy to please with some simple merchandise. There are also a TON of great gaming accessories out there. To help you make sense of all the noise, here are some of our recommendations.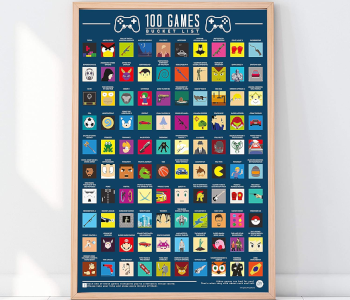 Between the trophies and achievements that gamers can get across different gaming consoles, there is little doubt that gamers are rapid completionists. Whenever they see a list of achievements, their competitive spirit drives them to tick off all those checkmarks until they get that coveted 100%. This bucket list poster takes that completionist spirit and puts it into a more physical medium.
This poster is basically a list of 100 games that combine both classic and contemporary titles. A gamer scratches off each game that they have either played or completed. The selection of the titles is pretty good, with a careful eye for quality and versatility across different genres and eras. Any gamer would be proud to show off this poster once they have completed it.
This gift is a great idea because it's cute and pretty inexpensive. It's also a good way to encourage the game in your life to expand their horizons, especially if you notice they've been stuck on playing first-person shooters or sports games. You can give the poster a touch of elegance by ordering a frame that goes with it.
Just about anyone who has grown up to be a gamer remembers childhood days spent in the local arcade. With pockets full of pennies and nickels, one could easily spend an entire afternoon in the arcade just mashing away on those old-timey buttons. How those arcade buttons sound and feel is something that has been burned into a gamer's psyche.
This light switch is a great way to bring all those memories into your home. It doesn't even need to be wired to your lights – the panel is designed to be swapped over the panel of any existing rocker-style light switch. It only takes a few minutes of installation to incorporate this wave of nostalgia into any gaming setup.
The switch comes in an array of different colors, both for the faceplate and the buttons. Simple and inexpensive, you might even have to end up buying more of these once the gamer in your life falls in love with this custom-made light switch.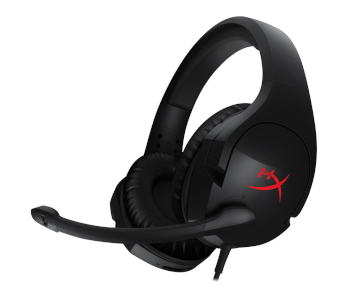 Time to get a little serious here. Audio is a huge part of any gaming experience. This is especially true of modern video games with their immersive 3D audio and kick-ass soundtracks. For those who are into multiplayer gaming, a headset with clear audio and a high-fidelity mic is also essential for communicating with their teammates.
Although we'd like to say that we're sparing no expense considering how crucial game audio is, the truth is that most of us still need to work within a reasonable budget. This is the reason why the Cloud Stinger gaming headset from HyperX became so popular – it's a high-quality headset that comes with a friendly price tag. This stereo version is slightly cheaper than the 7.1 Surround Sound version, which is about $10 more expensive.
The Cloud Stinger is a lightweight wired headset with ergonomic ear cups and precise directional drivers. The ear cushion is made of memory foam-lined with leatherette, providing comfort and some degree of moisture-wicking. The integrated mic has a noise-cancellation feature and swivels to mute.
While there are certainly a lot of other gaming headsets out there that are much better than the Cloud Stinger, this is the option that hits that sweet spot in terms of both price and quality. Giving this headset to a gamer who is still settling with cheap earbuds will certainly bring Holiday cheer to their life.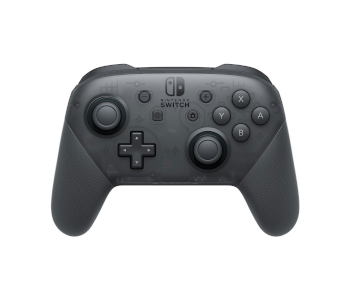 When it's all said and done, the Nintendo Switch will probably go down in history as one of the best-selling handheld gaming consoles ever. The ability to switch been handheld and tethered is unique and something that will define the future gaming landscape.
For all its accolades, the Nintendo Switch isn't perfect. One of the major areas of critique is the JoyCon controllers – an excellent controller marred by persistent issues with durability. Playing with JoyCons also feels strange when you're playing in front of a large TV. Long-time gamers can't help but miss the heft of a single controller that can be held with two hands.
The official Nintendo Switch Pro is still the best handheld controller for the Nintendo Switch. There may be a lot of cheaper third-party alternatives out there, but the quality of the Pro controller is simply top-notch. Besides, the Pro controller is not prohibitively expensive.
Playing with a Pro controller should resolve issues with the longevity of JoyCon controllers while also adding a premium feel to gaming with the Nintendo Switch. If you have a huge Switch gamer in your life, the Pro controller is a foolproof gift idea.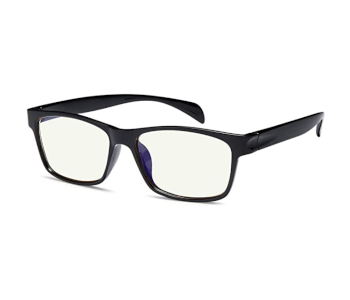 Although eye strain is no longer as much of a problem now because of modern TVs and monitors, we also end up spending so much more time staring at screens nowadays. Between doing work, keeping in touch with friends via our phones, and spending some time gaming at the end of the day, our eyes can still suffer from visual fatigue and discomfort.
The great thing about these Gamma Ray glasses is that they are useful for more than just playing video games. Anyone who spends several hours per day staring at a monitor will appreciate just how these glasses alleviate visual fatigue by reducing glare and UV radiation. It's lightweight, stylish, and comfortable for long-term use.
The glasses work by blocking blue light, one of the main reasons for eye fatigue. This doesn't necessarily alter the colors that you see through the glasses. Very subtle differences can be detected, but these tend to blend into the background after wearing the glasses for some time. The glasses are available in various magnification options for those with other vision problems.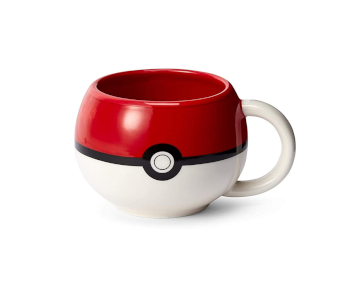 Being a global phenomenon that has lasted through the decades, there is no shortage of merchandise related to the Pokemon franchise from Nintendo. However, few of these are as simultaneously cute and useful as this Pokeball Coffee Mug.
Made of ceramic and sporting the familiar red and white color scheme of a Pokeball, this mug will certainly get a kick out of any hardcore Pokemon fan. This is one of those rare gifts that can be appreciated equally by a kid or an adult. Even if the gamer you know does not need an extra coffee mug, it will certainly make a nice addition to their collection of gaming merchandise.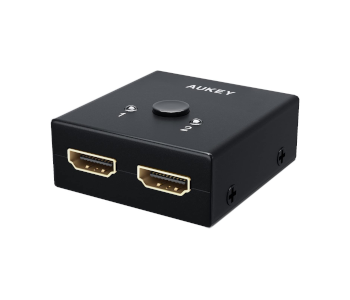 Gamers tend to go overboard with their devices. Having multiple gaming consoles isn't exactly a problem, but it can be a major headache if they have to be plugged into a TV or monitor with limited HDMI slots.
This HDMI splitter eliminates the hassle of having to plug and unplug different devices whenever a gamer wants to switch over from one console to another. It's also a bi-directional switch, which means that a single console can also switch between two different display options with just a press of a button.
No matter the application, the single-button interface massively simplified having to switch between different consoles or displays. Just don't forget to throw in a few HDMI cables when you give this as a gift, just in case your lucky gamer doesn't have enough.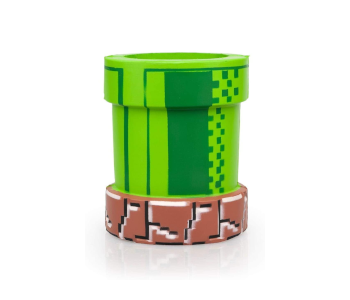 Hydration is important, especially for a gamer who tends to go several hours while ignoring the needs of their bodies. This bottle and can cooler should help remind them to drink their fluids with a cute design reminiscent of the pipes that our favorite plumber likes to enter.
Made of soft and durable foam, this cooler is made to fit most cans and bottles and can keep a cold drink while mopping up excess condensation. No longer do gamers need to rush to finish a drink, lest they forget about it while defeating minions or saving the world from unspeakable evil.
Despite the friendly price tag, this cooler is unexpectedly high-quality. It feels good in the hand and looks good enough to be a display piece. Any Nintendo or Super Mario fan would be jumping with joy if they receive this as a gift.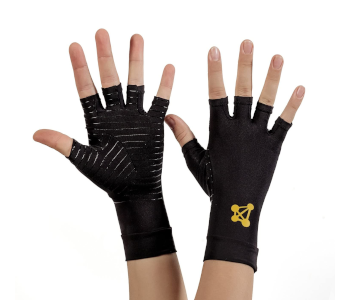 Many gamers might scoff at the idea of using anything that prevents rheumatoid arthritis, but the truth is that this is a condition that's common with people who do a lot of work with their fingers. With a bit of scare tactics, you should be able to convince the gamer in your life that wearing these compression gloves will help them continue gaming into their old age.
The idea behind these gloves is that it compresses the muscles in their hands, providing support and keeping them warm. The fabric is sufficiently stretchy to not hamper any movement and even has moisture-wicking properties to keep sweat away. The gloves come with rubber grips to provide traction that can keep pace even with rugged outdoor activities.
The presence of copper in the gloves allegedly enhances oxygen delivery to the muscles to accelerate joint and muscle delivery. The science is still iffy on that claim, but the compression and mechanical support that these gloves provide are enough to have us convinced.
Compression gloves may seem like an unconventional gift idea for a gamer, but what could be cooler than having gear that you only wear when you're gaming?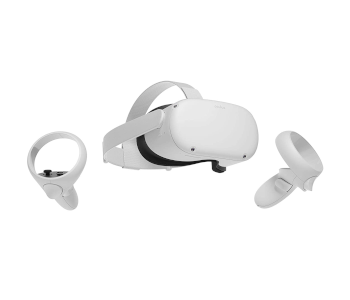 Announced just a few days ago and set to be launched on October 13, the Oculus Quest 2 is likely representative of the next era of virtual reality gaming. It's powerful, versatile, and more importantly – portable. With the Oculus Quest 2, a gamer can enjoy VR games without being tethered to a PC.
This is nothing new, of course, since it was the same value proposition of the original Oculus Quest. What this second iteration promises is more powerful hardware by way of a faster processor and a higher-resolution display. The Oculus Touch controllers have also been upgraded to be more responsive and with more intuitive buttons.
What makes the Oculus Quest 2 a surprising gift is that it's so new. Even with VR gaming gaining massive popularity in the last couple of years, it is still considered a minority in the gaming world. Another great thing about the Quest 2 is that it's back-compatible with all the apps and experiences that were developed for the original Oculus Quest – a library of literally thousands of titles.
The Oculus Quest 2 does NOT come cheap, especially if you buy official accessories like the carrying bag and the Elite Strap. However, we can think of no better gift for the Holiday season if you have a gamer in your life who is very, very special.
Final thoughts
The Holiday season can be very exciting for anyone, especially for gamers who stumble upon gaming-related merchandise at huge discounts. While this theoretically should make gift-giving easier, it can be overwhelming to sift through all the options to find that perfect gift.
If you'd like to beat them to the punch, any of these gift ideas would give them a pleasant surprise. From the inane to the useful, there is always a gaming-related item that can make the perfect gift, no matter what your budget is.