10 Best Gaming Laptops Under $500
3D Insider is ad supported and earns money from clicks and other ways.
Most people would say it's impossible to find a gaming for $500 or less, and they'd have a point. Low-tier gaming laptops that can run the latest games are usually priced at $700 or more, so a $500 machine simply won't have the hardware to cope with the newest AAA releases.
However, there are still plenty of options for gamers on a budget. Laptops under $500 can be found with entry-level graphics cards that can run older games with good frame rates and some modern games too, including less graphically-intensive titles like CS:GO or the latest indie releases.
Budget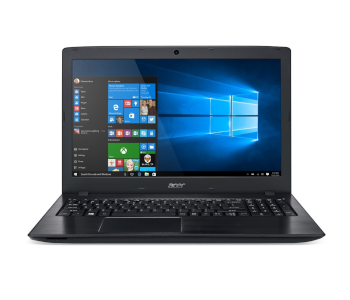 Acer Aspire E15
4.5/5.0
Graphics Card: Intel UHD 620
CPU: i3-8130U
RAM: 8GB RAM
Incredible tech, including an eighth-gen processor.
Check Amazon
Best Value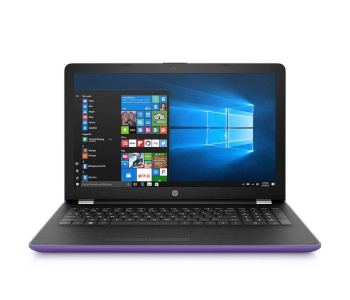 HP 2018 15.6"
4.4/5.0
Graphics Card: Radeon R7
CPU: A9-9420
RAM: 8GB RAM
Touchscreen functionality, a huge hard-drive, and a strong GPU.
Check Amazon
Top Pick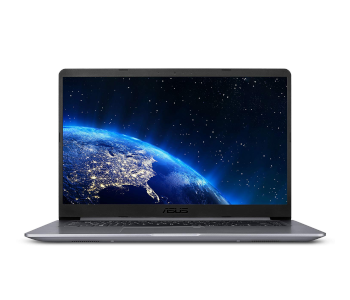 ASUS VivoBook F510UA
4.6/5.0
Graphics Card: Intel UHD 620
CPU: i5-8250U
RAM: 8GB RAM
The best processor in this price range and has a beautiful display.
Check Amazon
Let's take a look at some of the factors for you to consider while shopping for your next laptop.
Screen size
GPU
CPU
RAM
Additional Features
Now you know what to look for, let's check out our list of the best gaming laptops you can buy for $500 or less today. The table below offers a side-by-side comparison of each device, listed in price order and highlighting some of the key tech specs. Keep scrolling down for full overviews of every laptop.
Gaming Laptops Under $500 Comparison Table
1. ASUS VivoBook F510UA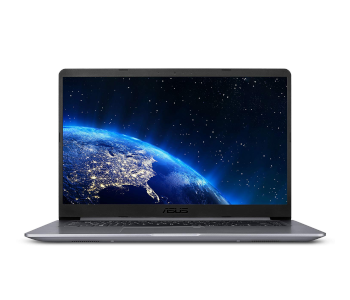 View on Amazon
Editor's Rating: 4.6/5
As soon as you get a glimpse of the ASUS VivoBook F510UA, your eyes will immediately be drawn to the display. This laptop has a standard 15.6″ screen like most others on this list, but it's one of the few models to feature a NanoEdge display with super slim bezels, providing the maximum amount of screen real estate and a minimum amount of wasted space.
This results in a really attractive laptop with a sleek look and a high portability rating, reinforced by the extremely slim 0.8″ size when folded down and 3.7 lbs weight. In short, this is a very lightweight, convenient laptop and will be a big hit with people who want to game on-the-go. One of the biggest reasons people choose laptops over PCs is for portability, and this VivoBook is one of the lightest on our list.
Under the hood, this laptop is equipped with an eighth generation Intel Core i5 processor. It's the strongest processor of any laptop on our list, offering the best speeds and performance for gaming and other processes. The inclusion of an Intel UHD 620 GPU helps to provide smooth frame rates and good graphical performance on plenty of modern titles.
As a budget gaming laptop, the VivoBook F510UA won't be able to handle brand new AAA games on high settings, but it can run plenty of major titles like GTA V or Fortnite with perfectly respectable and playable results. It's also very easy to upgrade, with space for additional RAM and an SSD. The only real downsides to this model are the fact that it has the highest price tag on our list and a slightly unintuitive keyboard design that can take some getting used to.

Tech Specs
Screen size: 15.6"
GPU: Intel UHD 620
CPU: Intel i5-8250U
RAM: 8GB
Storage: 1TB HD
Features: Fingerprint reader
The Pros
Very thin and lightweight
Eighth generation processor
Crisp visuals and decent graphics card for price
Very easy to upgrade
The Cons
Lack of SSD
Highest price
Keyboard takes getting used to and not backlit
2. Dell Inspiron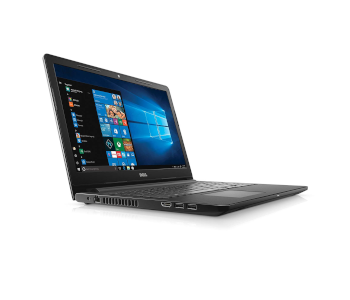 View on Amazon
Editor's Rating: 4.3/5
Dell is one of the most trusted and beloved brands in the PC world, with many computer users choosing Dell-branded products whenever they can. A Dell laptop comes with a certain standard of quality and that can be seen in this 15.6″ Inspiron model, equipped with a dual-core AMD A6-9200 processor and Radeon R4 graphics card.
Technically speaking, that CPU and GPU combination isn't the strongest, but thanks to Dell's smart optimization, this laptop provides surprisingly good performance for most daily tasks. Gaming isn't this laptop's strongest suit, but the R4 graphics card is reliable enough to run small indie titles and older games at good frame rates without any slowdown or overheating.
The inclusion of both a 1TB hard drive and 128GB SSD is a real advantage of this machine and can help with gaming too. The SSD offers super fast boot-up times and loading speeds on programs and applications, while the hard drive space is more than enough to store a big library of games, movies, and other content. The 8GB of DDR4 RAM complete the package and help to ensure that this Inspiron laptop is a very reliable machine with great longevity.
This laptop is also fitted with a touchscreen, which can be very helpful for certain users. If you want to do a lot of photo editing or graphical work on your machine, for instance, the touchscreen is a nice bonus, and it can even help out with certain games as well, while also granting access to exclusive touch-based apps from the Windows Store. All-in-all, this is a great general use laptop, but if you're looking for something more game-oriented, the ASUS VivoBook F510UA or 2018 HP 15.6" models found elsewhere in our list might be better-suited.

Tech Specs
Screen size: 15.6"
GPU: Radeon R4
CPU: AMD A6-9200
RAM: 8GB
Storage: 1TB + 128GB SSD
Features: Touchscreen, Bluetooth
The Pros
Dell quality
Great storage options
Touchscreen is a great bonus
Good all-rounder
The Cons
Relatively weak processor
Basic GPU
Weak gaming performance
3. HP Pavilion J9148A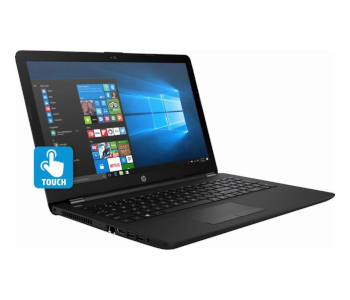 View on Amazon
Editor's Rating: 4.1/5
Moving onto HP, another well-trusted manufacturer in the PC and laptop space, this Pavilion 15.6″ model has a lot to offer, starting with a WLED-backlit touchscreen display. As mentioned above in our overview of the Dell Inspiron, touchscreens are a great advantage for many users and can prove useful in many different ways.
Unfortunately, the actual screen itself has quite a low resolution of just 1366 x 768, meaning it can't offer the same Full HD experience as a standard 1920 x 1080 display. This is definitely a drawback of this particular model, but many users may not even notice a difference and if you're not too concerned with having the highest fidelity screen, there's still a lot to love about this laptop.
For example, this is one of the only laptops on our list to ship without any bloatware. Fitted with Windows 10 Signature Edition, this HP Pavilion laptop gives you all the programs and services you need without any superfluous extras. This means that, unlike many other models, this laptop is good-to-go right out of the box and you won't have to waste any time running through all the programs and trying to remove pesky bloatware.
This gives you even more space to take advantage of your 1TB hard drive, which offers more than enough room for a nice library of games. The seventh generation i3 processor and HD 620 graphics can run plenty of older releases on good settings and modern titles with the options turned down low. The plastic shell of this laptop feels a little cheap and the lack of an SSD is an issue, but it's a fine option for casual gamers and general users.

Tech Specs
Screen size: 15.6"
GPU: Intel HD 620
CPU: Intel i3-7100U
RAM: 8GB
Storage: 1TB
Features: Touchscreen, DVD drive, Bluetooth
The Pros
Touchscreen offers additional functionality
No bloatware
DVD rewriter drive can be very useful
Comfortable keyboard
The Cons
CPU and GPU combo may struggle on some games
Basic 1366×768 display
Absence of SSD is noticeable
Cheap plastic feel
4. 2018 HP 15.6"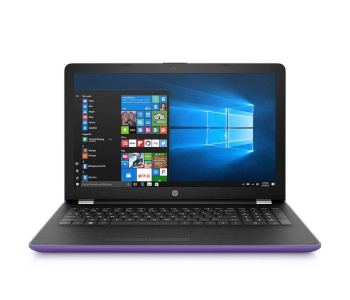 View on Amazon
Editor's Rating: 4.4/5
We're sticking with HP and the first thing that leaps out about this laptop is its aesthetics. The 2018 HP 15.6″ is available in several different colors, including a bold purple, a deep blue, and a cool silver. Almost all of the other laptops on our list are relatively dull blacks or grays, so these color options are definitely a unique feature and will appeal to many potential owners. If looks matter to you, the blue and purple options of this laptop will definitely turn some heads and give your laptop an aesthetic edge.
Sadly, the beauty of the device doesn't extend to its screen, which features a 1366 x 768 resolution, just like the HP Pavilion listed above. This means that the visuals of your laptop won't be as sharp as they could be, but it does actually help with gaming performance. With less pixels to animate, the laptop's AMD A9 processor and Radeon R7 GPU don't need to work quite as hard and are therefore able to offer some excellent graphics and frame rates.
Like the Pavilion J9148A and Dell Inspiron, this laptop also features touchscreen functionality, which helps to compensate for the relatively low resolution. The lack of an SSD is another issue, but this is also compensated by the inclusion of a huge 2TB hard drive. With all that space, you'll never run out of room or need to invest in any external storage.
There's a lot of value to be found in this laptop and the Radeon R7 is certainly one of the strongest graphics cards you can hope to find at this price range. The in-built speakers don't provide the strongest audio feedback and the battery life is disappointing, especially when playing games, but apart from these minor complaints, we only have good things to say about the 2018 HP 15.6" laptop.

Tech Specs
Screen size: 15.6"
GPU: Radeon R7
CPU: AMD A9-9420
RAM: 8GB
Storage: 2TB
Features: Touchscreen, Color options, Bluetooth
The Pros
Touchscreen can be useful in many situations
Strong GPU
Huge amount of storage
Plenty of value
Available in multiple colors
The Cons
Lack of SSD
Battery life can be disappointing
Speaker audio isn't great
Basic screen
5. Acer Aspire A315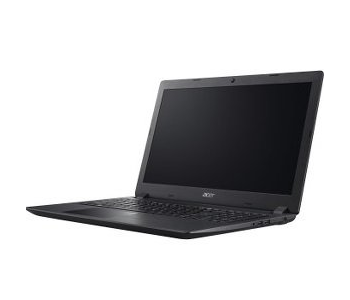 View on Amazon
Editor's Rating: 4.3/5
A simple glance at the tech specs of the Acer Aspire A315 shows one thing standing out above all else: 12GB of RAM. This is the only laptop on our list to come equipped with such a large amount of memory, and it's a real advantage. More memory results in faster performance overall, both in terms of gaming and other daily use, and it also gives your machine a longer lifespan, so it's always a big bonus to have some extra RAM.
Unfortunately, the storage options of this laptop leave a little to be desired. Like many other laptops in this price range, the Acer Aspire A315 comes fitted with a 1TB hard drive and no SSD. If you've used a machine with an SSD before, you'll know that it offers major speed increases in terms of boot-up and general performance, so it can be frustrating to live without one.
The 1TB hard drive does offer a lot of space to store games, however, and the A9 processor and Radeon R5 GPU help to run games quite well. Some of the more modern and graphically-intensive titles may result in rather loud fan noise emanating from the laptop. This can be a minor annoyance, but the tech inside this machine is good enough to get a lot of games running, which is impressive for such a low-priced laptop.
This laptop also comes fitted out with a nice HD webcam and Bluetooth functionality, as well as plenty of ports for all your accessories and external systems. It's a great all-rounder with a lot to offer, but it is slightly on the bulky side, weighing close to five pounds and not offering the same portability as something like the ASUS VivoBook F510UA.

Tech Specs
Screen size: 15.6"
GPU: Radeon R5
CPU: AMD A9-9420
RAM: 12GB
Storage: 1TB
Features: Bluetooth
The Pros
Lots of RAM for multi-tasking and gaming
Decent CPU and GPU combo
Good all-round laptop for daily use
The Cons
Lack of SSD
Quite a bulky design
Loud fan noise while playing games
6. Dell Inspiron i3567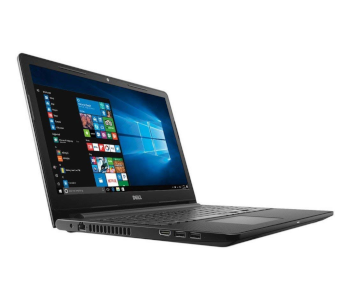 View on Amazon
Editor's Rating: 4.1/5
We're back with Dell for another high quality, low cost laptop. Fitted with a seventh generation i3 processor and Intel HD 620 graphics, this Inspiron i3567 is a good fit for a casual gamer. It doesn't quite have the same firepower as some of the other machines on our list like the ASUS VivoBook F510UA or 2018 HP 15.6″, but it can still run plenty of smaller modern titles like indie games and older major releases.
The presence of a 128GB SSD is both an advantage and disadvantage of this particular model. On the plus side, it's great to see an SSD in a laptop at this price range, and the presence of this drive will ensure that your machine boots up rapidly. On the downside, this Inspiron i3567 doesn't have any other storage and 128GB gets filled up very quickly, so you'll need to invest in an external drive for games, movies, documents, and more.
Like some of the other models on our list, this Dell Inspiron is fitted with a simple 1366 x 768 display. Dell's impressive technology manages to get some good visuals out of this relatively basic screen, but it's not quite as high-fidelity as a Full HD option. As with the HP Pavilion J9148A, the lower resolution allows this laptop to perform surprisingly well in the gaming department.
The fan can start working in overdrive when you try to run some fast-action games and the noise is a little distracting, but this is part of the price to pay when shopping for a budget gaming device. The basic aesthetics are another issue of this laptop. It's not one of the best-looking machines out there, but it has much more substance than style and offers great tech specs and a lot of value.

Tech Specs
Screen size: 15.6"
GPU: Intel HD 620
CPU: Intel i3-7130U
RAM: 8GB
Storage: 128GB SSD
Features: Bluetooth
The Pros
Good tech specs for the price
Surprisingly good gaming performance
SSD offers fast load speeds and boot-up times
The Cons
Very low storage
Loud fan noise
Basic aesthetics
7. 2017 HP 15.6"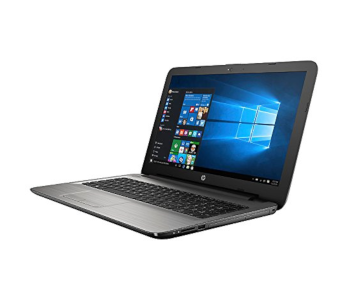 View on Amazon
Editor's Rating: 4.1/5
We've already looked at the 2018 HP 15.6" model, but the 2017 variant isn't a bad option either. It's a year older, but still features some very impressive tech specs including a quad core AMD A12-9720P CPU capable of some very fast processing speeds and an AMD Radeon R7 graphics card to run plenty of modern releases with respectable graphical settings and frame rates.
Technically speaking this laptop has some of the strongest components of any laptop in our list in both the CPU and GPU departments. It also comes with 8GB of RAM and a 1TB hard drive as standard. The absence of an SSD results in some relatively drawn out boot-up times and slow file transfers, but this is a minor price to pay considering the low cost of this laptop and the great performance levels it has to offer.
As with other entries on our list, the 2017 HP 15.6″ has a 1366 x 768 screen that lacks in fidelity but helps games to run more smoothly with minimal screen-tearing. It's also quite an attractive device, with an eye-catching silver chassis and smartly laid out keyboard. The keys feel comfortable to use and the trackpad is highly responsive too. These might seem like minor advantages, but having good quality hardware makes everyday use much more enjoyable.
The only other drawback of this particular HP laptop is that it can get a little hot and slow while running certain processes. Most users won't notice this, but if you try to push the laptop too far with graphically-intensive games or multiple processes running all at the same time, the cooling fan will go into overdrive and the base of the machine will get quite toasty.

Tech Specs
Screen size: 15.6"
GPU: Radeon R7
CPU: AMD A12-9720P
RAM: 8GB
Storage: 1TB
Features: Bluetooth, DVD drive
The Pros
Strong processor
One of the best GPUs in this price range
Good gaming performance
Comfortable keyboard and touchpad
The Cons
Lack of SSD causes slow boot-up times
Can get slow and hot while running certain processes
Screen lacks fidelity
8. Lenovo Ideapad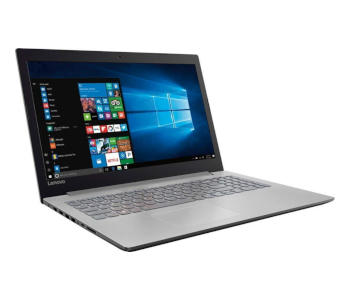 View on Amazon
Editor's Rating: 4.4/5
With a clean, sleek design and high-powered hardware under the hood, this Lenovo Ideapad laptop is packing some solid tech specs including a strong AMD A12 processor and Radeon R7 graphics. To find that sort of tech at such a low price point is rare, so if you're looking for a low-priced, entry-level gaming laptop and want to get the best bang for your buck, this is definitely one of the better options available today.
The display and audio are both slightly weaker on this device when put up against more expensive models like the ASUS VivoBook F510UA or Dell Inspiron, but these issues are balanced out by the top quality AMD tech. The R7 and A12 form a powerful combination, more than capable of running plenty of older AAA titles like GTA V as well as modern games like CS:GO and Fortnite.
You might have to turn the graphical settings down a little on the newest releases in order to get smooth frame rates and performance, but the Ideapad is able to run a lot of different games. Other models simply don't have the tech to handle certain titles, but this one offers a lot of options. It's also very slim and lightweight, perfect for users who have busy lifestyles and need to move around a lot.
Unfortunately, the battery life of this Lenovo Ideapad can't quite match up with its lightweight stature. It'll last for around four hours when playing games and movies, which isn't ideal. The battery will, however, cope longer if you're just doing simple tasks like word processing or browsing the internet. The lack of an SSD is another drawback of this model, but the strong processing and graphical output make up for its negative points.

Tech Specs
Screen size: 15.6"
GPU: Radeon R7
CPU: AMD A12-9720P
RAM: 8GB
Storage: 1TB
Features: Bluetooth
The Pros
Low price, great value
High speed processor
Good quality graphics card
Lightweight and highly portable
The Cons
Basic display
Weak battery
Speaker audio could be better
No SSD
9. Dell Inspiron 11-3000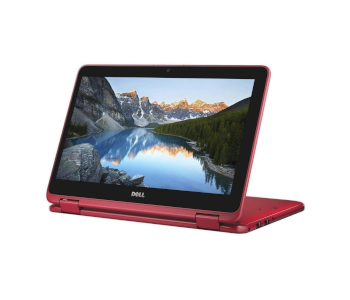 View on Amazon
Editor's Rating: 4.2/5
The smallest and most lightweight device on our list, this Dell Inspiron 11-3000 will appeal to a certain type of user. It immediately stands out from the rest due to its 11.6″ screen, which can be seen as both a blessing and a curse. On the one hand, a smaller screen provides better gaming performance in general and higher visual fidelity. On the other hand, it means you have to be close up to the laptop to truly appreciate it, and the small size can be detrimental for playing games or watching videos.
The small screen also helps to make this device incredibly convenient to carry around and use on-the-move. It's ideal for students or busy professionals in need of a compact device with enough technical power to run games and other media and a battery to match. The Inspiron 11-3000's battery is one of its strongest components, capable of keeping the laptop up-and-running for 10+ hours.
The 2-in-1 functionality is another unique aspect of this laptop that sets it apart from all others on the list. The 360 degree hinge allows the laptop's screen to be folded all the way back, effectively turning it into a tablet, which opens up many new opportunities and ways to interact with the device. For games, design, note-taking, photo editing, word processing, and more, the 2-in-1 feature is a big bonus.
We do have to point out that the Radeon R4 is probably the weakest GPU out of any on the list, so you can't expect to get great gaming performance from this laptop. It's great for casual gaming, however, and is impressively fitted with 8GB of RAM for multi-tasking. In the storage department, it has no SSD and just a 500GB hard drive, so some external storage may be necessary.

Tech Specs
Screen size: 11.6"
GPU: Radeon R4
CPU: AMD A9-9420E
RAM: 8GB
Storage: 500GB
Features: Bluetooth, Touchscreen, 2-in-1 with 360 degree hinge
The Pros
2-in-1 laptop with touchscreen functionality
Very lightweight and easy to carry around, perfect for travelers
Excellent battery life
Attractive design
The Cons
Very small screen can be an issue
Weak GPU
Lack of SSD and low storage
10. Acer Aspire E15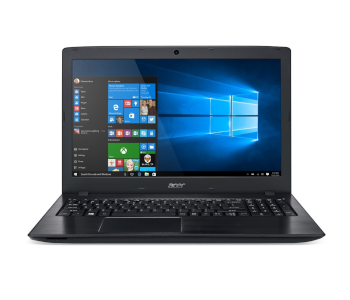 View on Amazon
Editor's Rating: 4.5/5
The Acer Aspire E15 might be the cheapest entry on our list, but it's certainly no slouch in the tech specs department. This laptop comes fitted with an eighth generation Intel Core i3 processor, capable of some very impressive speeds, and an Intel UHD 620 graphics card, which is one of the better graphical options at this price point. The inclusion of a 1TB hard drive and 6GB of RAM for a super low price help to make this laptop one of the best value options on the market right now.
Gaming performance on the Acer Aspire E15 is very impressive. The Intel UHD 620 graphics, combined with the eighth generation i3, are perfectly capable of running popular modern titles like Fortnite and PUBG with reasonable graphical settings at playable frame rates of 30FPS or higher. Older games run very smoothly on this laptop too, so it's a nice option for gamers on a budget.
The E15 also majorly excels in the battery department. We're looking at a 6-cell battery here that can last for over a dozen hours of casual use. When you start gaming, watching movies, and performing other heavy tasks, that battery will drain a little more quickly, but overall, the Aspire E15 offers some of the best battery life out of any laptop on our list, definitely exceeding the likes of the Lenovo Ideapad.
So, if you're looking to play games, watch movies, and perform other tasks while on-the-move without constant access to power outlets, this is a great option. The addition of a DVD drive is another nice little feature, but the absence of an SSD will be felt in the slow boot-up times and file transfers. The aesthetics are a little basic too and the 6GB of RAM instead of 8GB is another minor drawback, but these are relatively minor sacrifices for such a great value machine.

Tech Specs
Screen size: 15.6"
GPU: Intel UHD 620
CPU: Intel i3-8130U
RAM: 6GB
Storage: 1TB
Features: DVD rewriter drive, Bluetooth
The Pros
Eighth generation processor
Decent GPU for the price
Super strong battery
DVD drive
The Cons
Basic aesthetics
Lack of RAM
No SSD