10 Best Gaming Laptops Under $600
3D Insider is ad supported and earns money from clicks and other ways.
Video games have never been as popular as they are today, with millions of people all around the globe embracing this ever-evolving hobby. Whether you're playing co-operative or multiplayer games with your buddies or just watching other players recording or streaming their gameplay on video sites like Twitch and YouTube, modern life gives us more ways than ever to enjoy games, and more awesome titles to play than ever before.
We also have a lot of choices about the ways we want to play our games. The three major consoles each have their own benefits and drawbacks, while PC gaming has long been championed as the smartest option due to the stronger technical specifications of the average gaming PC, the ability to use a myriad of accessories, and the option to upgrade one's computer over time.
When it comes to PC gaming, you have the choice between a fixed computer and a laptop. The former is often more powerful, but laptops have the key advantage of freedom, letting you fold them up, slip them in a backpack and take off on your travels, bringing all of your games, media, documents, and applications right along with you. Good gaming laptops can let us enjoy our favorite releases on trains, planes, and many more locations, and they don't always have to cost four-figure sums.
Yes, you can find top tier gaming laptops in excess of $3,000, but if you're just looking for an entry-level option or don't plan on playing the latest AAA releases on ultra-high graphical settings, it's perfectly possible to find good quality laptops for $600 or less. These devices won't have the tech specs to match their more expensive counterparts, but they can still offer surprisingly decent performance levels for casual gamers in need of low budget options.
Budget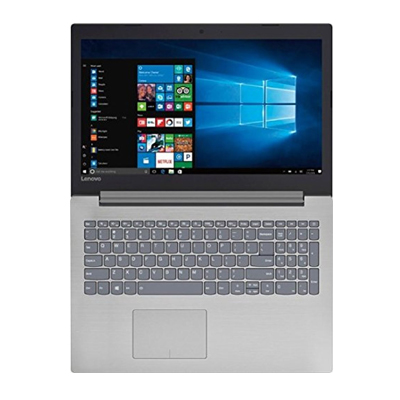 Lenovo Ideapad 320
4.6/5.0
GTX MX150
A12, 8GB RAM
An eye-catching design and impressive tech specs to match.
Check Amazon
Best Value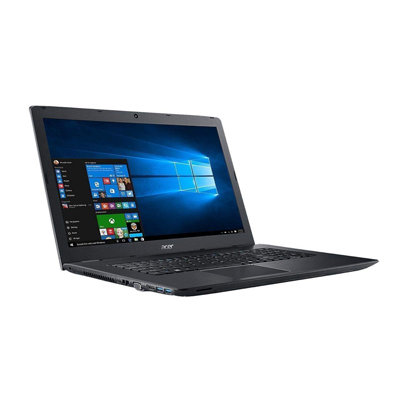 Acer Aspire E5
4.4/5.0
GTX 940MX
i5-7200U, 8GB RAM
A beautiful display and top tier GPU provide impressive longevity.
Check Amazon
Top Pick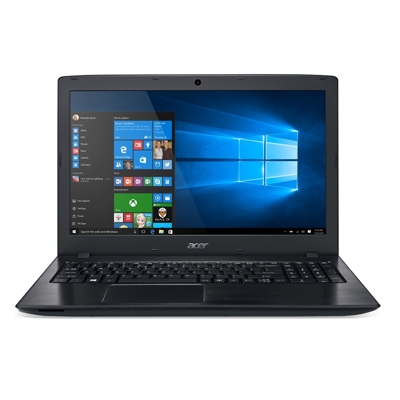 Acer Aspire E-15
4.7/5.0
Radeon R7
i5-8250U, 8GB RAM
The best graphics and gaming performance in this price range.
Check Amazon
Gaming Laptop Buying Guide
If you're planning on buying a gaming laptop for $600, you can't expect to get a machine capable of running the latest Call of Duty or Assassin's Creed. However, at this price point, it's still possible to find devices that can run popular esports games like Fortnite, PUBG, and CS:GO, as well as indie titles and older games on decent settings. To help you find the perfect device, be sure to consider each of the following aspects.
Price
Screen size
GPU
CPU
RAM
Additional Features
Now that you've seen what to look for in a good gaming laptop, let's move on to the list itself. We've gathered up ten of the best devices you can buy today for $600 or less. Check out the table below for a simple head-to-head comparison of these devices, highlighting some key tech specs of each one, as well as their price.
10 Best Gaming Laptops Comparison Table
1. Acer Aspire E-15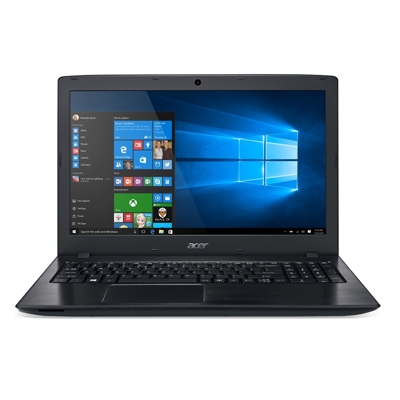 View on Amazon
Editor's Rating: 4.7/5.0
With an eighth generation processor, 8GB of RAM, a lightning-fast SSD, and one of the best graphics cards you can hope to find in a gaming laptop around this kind of price point, the Acer Aspire E-15 boasts some top level tech specs and a high price to match. It's the most expensive item on our list, but if you can stretch your budget to reach that price tag, you'll be getting a really strong laptop with a lot to offer.
The Aspire E-15 isn't too much to look at, with a simple matte black finish, but what it lacks in looks, it makes up for in performance. The eighth generation i5 processor, in combination with the Nvidia GeForce MX150 GPU, helps to provide some really impressive functionality. In terms of gaming, this laptop can run a lot of modern titles on medium settings with a steady frame rate.
The E-15 is also fitted out with some nice extra features like a DVD RW drive, which are actually quite rare to find on many modern laptops. It also has the option to simply slide away a door on the bottom to enhance and upgrade your RAM and storage options. This means that you don't need to be a computer expert or visit a specialist if you want to improve this device's tech specs and extend its lifespan, and you probably will want to invest in some storage due to the small 256GB SSD.
The manufacturer claims that this laptop's battery can last for up to 15 hours, which might be true for very light use. With normal daily use like browsing the net, watching videos, and playing games, you can get between 8 and 12 hours on a single charge, which is still very impressive. Hardcore gamers might see weaker results and the device can get a little toasty while running intensive games, but it's a great all-round gaming machine.

Tech Specs
Screen size: 15.6"
GPU: GeForce MX150
CPU: Intel i5-8250U
RAM: 8GB
Storage: 256GB SSD
Features: DVD RW drive, Easy RAM and storage upgrades, Backlit keyboard.
The Pros
Powerful laptop with a good GPU
Eighth generation processor
Strong battery life
Very easy to upgrade
DVD drive is a nice bonus
The Cons
Lack of storage
Highest price
Can get hot on intensive games
2. ASUS VivoBook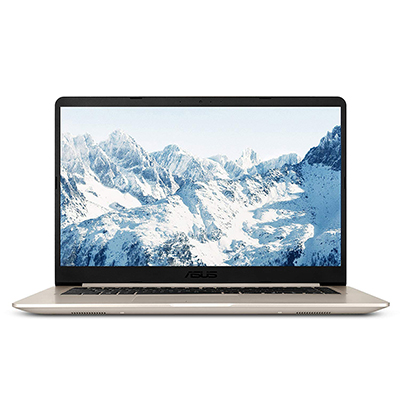 View on Amazon
Editor's Rating: 4.4/5.0
This ASUS VivoBook compares quite well to the Acer Aspire E-15 as it features a lot of the same technology, including the exact same eighth generation i5 processor and MX150 graphics card. However, the RAM and storage are different between these two devices with both advantages and drawbacks.
Starting on the negative side, this laptop only features 4GB of RAM. That's half the 8GB from the Aspire E-15 and it is quite a low amount overall. Many experts recommend 8GB as the minimum amount for a gaming computer, so it's definitely a downside to see that the VivoBook only comes with 4. However, it is fitted with a 1TB hard drive to store all your games, and more importantly, it also comes equipped with 16GB of Intel Optane Memory.
This is a relatively new kind of memory system that almost works as a halfway point between RAM and SSD storage. The tech behind it is rather confusing, but all you need to know is that it works to speed up your laptop and help everything run smoothly, including games. The MX150 and strong processor also work in conjunction with these hyper-fast memory modules to offer strong gaming performance on everything from indie titles to AAA releases.
The VivoBook also features super-slim bezels to maximize portability and allow users to enjoy the full beauty and crisp colors of the display. Additional features like a fingerprint reader and backlit keyboard give these device a few more plus points, but the low amount of RAM and lack of SSD are still notable issues, even with the presence of Intel Optane Memory. This laptop also struggles with a pretty weak battery life and won't last long away from an outlet.

Tech Specs
Screen size: 15.6"
GPU: GTX MX150
CPU: Intel i5-8250U
RAM: 4GB
Storage: 1TB
Features: Backlit keyboard, Fingerprint reader, Intel Optane Memory.
The Pros
Slim bezels and great display quality
Strong GPU for this price range
Eighth generation processor
Intel Optane Memory is a nice bonus
The Cons
Low amount of RAM
Lack of SSD
Poor battery life
3. HP Pavilion 15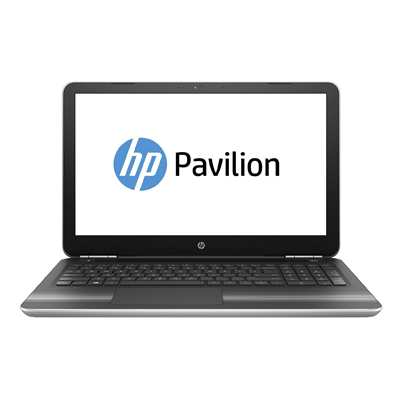 View on Amazon
Editor's Rating: 4.2/5.0
HP is a strong brand in the computing world, well known for producing a vast array of high quality computers and laptops. The Pavilion range has always been warmly-received by casual users and experts alike, so you know you're getting a reliable device in this HP Pavilion 15 laptop, which immediately catches the eye with its sleek, stylish design and comfortable keyboard.
When we look at the technical specifications for this particular laptop, there are some ups and downs. On the positive side, the Pavilion 15 is fitted with a GeForce 940MX with 2GB of dedicated memory, which is a perfectly respectable low to mid-range laptop GPU. It also comes with 12GB of RAM, which is the most memory of any device on our list and ensures you can perform all sorts of simultaneous processes without any lag or freezes.
On the downside, the processor in this laptop is from the sixth generation of Intel's CPUs, meaning it's pretty outdated compared to other devices. It is an i7 CPU, which is a plus point, but it can't compare in terms of speed and power to something like the i5-8250U seen in the Acer Aspire E-15 and ASUS VivoBook mentioned above, and this will be noticeable while playing modern games.
Speaking of games, it's worth noting that the GPU in this laptop actually has to be activated manually, which is quite strange but shouldn't cause too many problems. Another drawback is the absence of an SSD, but the 1TB hard drive is useful for holding a lot of games and other content, and the tech specs of this machine still make it a good performer overall for casual and hardcore gamers.

Tech Specs
Screen size: 15.6"
GPU: GeForce 940MX
CPU: Intel i7-6500U
RAM: 12GB
Storage: 1TB
Features: Backlit keyboard.
The Pros
Stylish design
Lots of RAM
Decent gaming performance
The Cons
Outdated sixth-generation processor
No SSD
Graphics card has to be activated manually
4. HP Pavilion 14"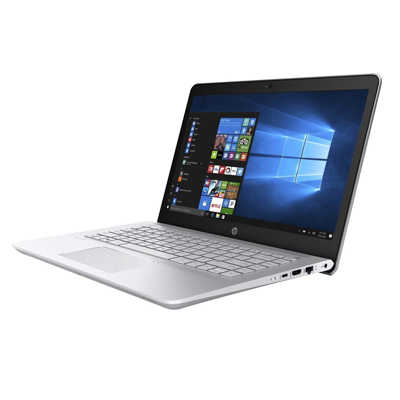 View on Amazon
Editor's Rating: 4.2/5.0
Sticking with HP and the Pavilion range, this laptop offers some differences to the Pavilion 15 mentioned above, most notably the presence of a smaller 14 inch screen. This display can be seen as both a positive and a negative, depending on your own personal preferences and how you plan on using the device.
On the downside, it means there's less space to see your games and movies, but on the other hand, it makes the device smaller and lighter, making it much more portable than 15.6″ or 17.3″ laptops. This means that if you're someone with a busy, active lifestyle who tends to move around a lot or loves to travel, this might be one of the best gaming laptops you can buy. It's less than an inch thick when closed and weighs less than four pounds, helping it easily slip into a briefcase or backpack.
Highly portable devices like this one need good batteries to back them up, and fortunately the HP Pavilion 14" does come with a very reliable battery than can last for 7+ hours with constant gaming and video playback, or up to ten hours with mixed use. The seventh generation i5 CPU and 8GB of RAM make it a solid all-round performer, but the Intel HD 620 graphics may struggle to support modern games.
In terms of storage, this HP Pavilion is fitted with 1TB of hard drive space and no SSD, which is another minor drawback as many modern laptop users appreciate the added speed and almost instantaneous boot-up times offered by an SSD, but if you don't mind waiting a little longer for your laptop to load up and are prepared to make compromises in one or two other areas like the GPU, this is a fine machine.

Tech Specs
Screen size: 14"
GPU: Intel HD 620
CPU: Intel i5-7200U
RAM: 8GB
Storage: 1TB
Features: Backlit keyboard.
The Pros
Compact size for portability
Lightweight
Strong battery life
Good all-rounder
The Cons
Lack of SSD
GPU is relatively weak
Small screen may bother some users
5. Dell Inspiron 15-5000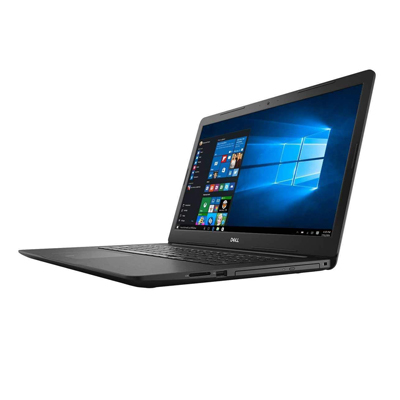 View on Amazon
Editor's Rating: 4.3/5.0
Dell is one of the most trustworthy brands in the computing world, with many users only ever buying Dell-branded products due to the company's impressive reliability ratings. This Inspiron 15-5000 fits in perfectly with Dell's strong track record, bringing together impressive tech specs and powerful components in a simplistic but smart design. The classic black aesthetics of this device aren't going to turn many heads, but the performance levels are definitely worthy of a closer look.
An eighth generation i5 processor is fitted under the hood of the Inspiron 15-5000, along with 8GB of RAM and an Intel HD 620 GPU. This is one of the weakest graphics cards featured in the devices throughout this list and can't quite compete with Nvidia's MX150 of Radeon's R7, but is still reasonably strong and can run plenty of good games on medium graphical settings. For casual gamers, it's more than enough.
One major advantage of this laptop is that it comes complete with touchscreen functionality. Once seen as a simple gimmick, touchscreens have become a huge part of modern tech, used every day by millions of people all over the world on tablets and smartphones. A touchscreen can be very useful on a laptop too, offering a different way to interact with media, games, and various applications.
The lack of an SSD is a problem on this device, but it's a recurring issue when you're looking at laptops for less than $600. The presence of an SSD adds some cash onto the price tag of any laptop, so if you want to keep your costs low while still getting some good quality tech, this might be one sacrifice you have to be willing to make.

Tech Specs
Screen size: 15.6"
GPU: Intel HD 620
CPU: Intel i5-8250U
RAM: 8GB
Storage: 1TB
Features: Backlit keyboard, Touchscreen, DVD RW drive.
The Pros
Touchscreen is a cool bonus
Reliable device with sturdy construction
Lots of RAM
Fast performance due to eighth generation processor
The Cons
No SSD
Can struggle with modern or intensive games
Simplistic design
6. Acer Aspire E5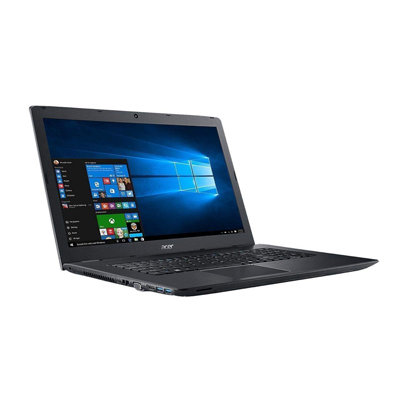 View on Amazon
Editor's Rating: 4.4/5.0
Offering a lot of value and some powerful tech specs, this Acer Aspire E5 is an excellent option for anyone in need of a good quality gaming laptop on a budget, and the first thing everyone will notice about this device is its size. Featuring a 17.3″ display, it's one of the biggest laptops you can buy. As with the small HP Pavilion 14″ we looked at above, this could be seen as a pro or a con, depending on your viewpoint.
On the one hand, a big screen results in a chunkier, heavier device that can be difficult to carry around. However, on the plus side, big screens mean a more enjoyable viewing experience for the user, especially when watching movies and playing games. So if you plan on using your laptop as a multimedia center and don't mind too much about size or weight, this is a super option.
Adding to the fact that this laptop isn't really very portable is its battery life; the Aspire E5 has quite a weak battery, capable of around five hours of mixed use on a single charge or just three hours for intense gaming. In short, this isn't a laptop that you can unplug and use for the duration of lengthy journeys or lazy afternoons in the park.
It needs to be near an outlet at all times, but when it is plugged and switched on, the seventh generation i5 processor and 940MX GPU combine to provide some terrific performance levels. The GPU is strong enough to cope with many modern games and the in-built 256GB SSD offers fast load times and quick boot-up speeds. External storage will be needed for people who want to download a lot of big games and other content, but this is a great gaming laptop at a very attractive price.

Tech Specs
Screen size: 17.3"
GPU: GeForce 940MX
CPU: Intel i5-7200U
RAM: 8GB
Storage: 256GB SSD
Features: None.
The Pros
Large screen for movies and games
Decent GPU
SSD offers fast load speeds and boot-up times
Good display quality
The Cons
Very bulky and heavy, not practical for carrying around
Lack of storage
Weak battery life
7. HP 17-ak013dx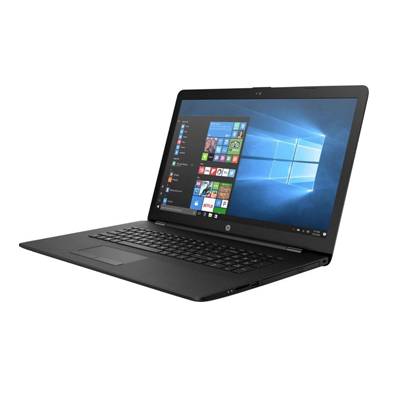 View on Amazon
Editor's Rating: 4.1/5.0
Moving back to HP, and this time we're looking at an AMD-powered device. Most other laptops on our list are fitted with Intel tech like i5 and i7 CPUs, but this machine comes with an AMD Dual-Core A9-9420 processor, which can be roughly compared to a seventh generation i5.Many laptop users tend to focus on Intel processors, but AMD technology can be just as good, if not better in some cases, so it's worth taking a look at laptops like this one when the price is right.
In terms of GPU, this HP laptop comes equipped with AMD's Radeon R5 graphics card, which offers similar performance levels to something like the Intel UHD 620, but can't quite match some of the strong Nvidia cards like the MX150 featured in the Acer Aspire E-15 or even the 940MX found in the Acer Aspire E5. Still, it is a reliable enough card for people who want to play indie or older games.
The tech might be a little outdated in this particular laptop, and this is noticeable when trying to run newer games as the cooling fan can get quite loud, but there are some key advantages to this machine. The large 17.3" screen, for example, offers some of the best visuals of any laptop on our list, and the in-built speakers provide some impressive audio feedback too. If you just want to kick back and load up a movie, this laptop will put a smile on your face.
The 1TB hard drive also provides a lot of room for downloaded content like applications, games, and other media, but the absence of an SSD is a slight issue and the HP 17 lacks any real bonus features like a fingerprint reader or backlit keyboard. It's quite a simple machine that wasn't designed with gaming in mind, but still offers some big value at a relatively low price point.

Tech Specs
Screen size: 17.3"
GPU: Radeon R5
CPU: AMD A9-9420
RAM: 4GB
Storage: 1TB
Features: None.
The Pros
Huge screen for viewing films and playing games
Bold colors and strong visuals
Decent speaker audio
Good for small games and other uses
The Cons
Lacks portability due to large display size
Outdated GPU and CPU
Lack of RAM
Fan can get quite loud and device heats up while playing games
8. Lenovo Ideapad 320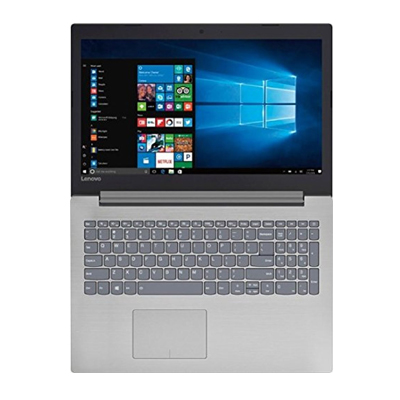 View on Amazon
Editor's Rating: 4.6/5.0
Sticking with AMD technology, this Lenovo Ideapad 320 offers a lot to all kinds of users, especially gamers who want to own a high quality machine that can run plenty of titles without paying over the odds. If that sounds like you, take a look at this laptop. It brings a lot to the table, starting with a combination of both 1TB hard drive and 256GB SSD, meaning it has the very best storage options of any laptop on our list.
Fitted with a powerful AMD A12-9720P processor and Radeon R7 graphics card, the Ideapad 320 has the firepower to handle a lot of modern titles on low to medium settings and will be a big hit with casual gamers or hardcore players who don't necessarily need the flashiest graphics to enjoy the games they love.
The stylish two-tone gray and black color scheme of the device is a nice touch too and the WLED, anti-glare, backlit display provides crystal clear images and rich colors, even in sunlight.The keyboard and touchpad are ergonomically designed and comfortable to use too, and this laptop is solid and efficient in almost all areas.
The only problems with the Ideapad are the speaker audio, which is a little weak compared to other models like the HP 17-ak013dx, and the fact that it has quite a weak battery. On a full charge, this laptop will only last for around five hours maximum, and even less than that if you're playing games or streaming videos. All of this means that the Lenovo Ideapad 320 isn't best-suited for people who want a highly portable laptop that can be taken out of the home and used for hours on end. If, however, you're looking for a good all-rounder for games and daily use with super value, this is the one.

Tech Specs
Screen size: 15.6"
GPU: Radeon R7
CPU: AMD A12-9720P
RAM: 8GB
Storage: 1TB + 256GB SSD
Features: None.
The Pros
Amazing value
Good graphics card
Strong processor
Incredible storage options
The Cons
Some users may prefer Intel tech over AMD
Weak battery
Speaker audio could be better
9. 2018 HP 15.6"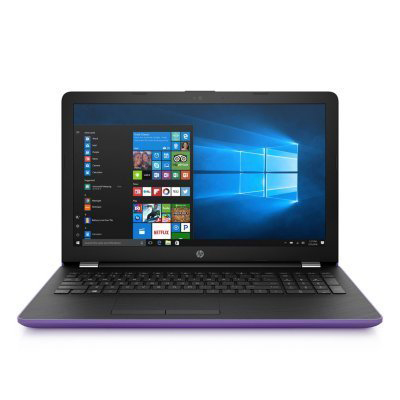 View on Amazon
Editor's Rating: 4.4/5.0
One of the lowest priced entries on our list, this 2018 HP laptop features a 15.6″ display and immediately stands out from all the others due to its colorful chassis. Available in several tones including bright purples and blues or a more subdued silver hue, this laptop is sleek, stylish, and modern, immediately catching the eye and offering something different when stood alongside relatively boring black models like Dell's Inspiron 15-5000.
The unique aesthetic of this laptop won't appeal to everyone but will be adored by certain users and it looks and feels like a great machine for students in particular, fitted with a DVD drive, decent webcam, and plenty of slots for other accessories. The enormous 2TB of storage is another big bonus, especially for people who tend to download a lot of content like movies, shows, music, and games, and don't want to constantly have to worry about deleting and moving things around.
Unfortunately, some of that huge storage space will be eaten up by the bloatware that ships along with this device, but it's perfectly possible to get rid of most of that if you're willing to spend a little time configuring your laptop before you actually start using it for more exciting activities like games and videos. For gaming, the Intel UHD 620 GPU offers impressive performance; it can run older AAA games on medium settings and can handle modern titles on low to medium with good frame rates.
The eight-generation CPU helps all processes to run smoothly and the inclusion of 12GB of RAM is another big advantage that sets this laptop apart from 8GB models like the Lenovo Ideapad 320 or 4GB options like the ASUS VivoBook. It doesn't feature an SSD, which is a bit of a drawback, and the cooling tech isn't too efficient, so it heats up a little on long gaming sessions. Apart from these minor issues, this is a classy laptop with a lot of nice features.

Tech Specs
Screen size: 15.6"
GPU: Intel UHD 620
CPU: Intel i5-8250U
RAM: 12GB
Storage: 2TB
Features: Multiple colors available.
The Pros
Eye-catching colored body
Attractive, high quality display
Plenty of storage and RAM
Eighth generation processor
The Cons
Comes with a lot of bloatware
Lack of SSD
Can get hot while running intensive games
10. 2018 HP 17.3"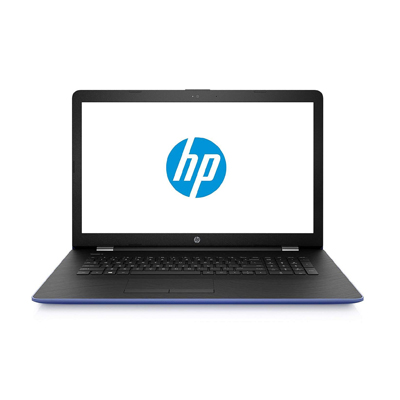 View on Amazon
Editor's Rating: 4.1/5.0
The final entry on our list is also the cheapest of the lot, and we're actually going under the $500 barrier with this one, so if you do have quite a low budget or really want to spend the lowest amount while still getting decent tech, this could be a good option. Like the 9. 2018 HP 15.6" mentioned above, this laptop can be purchased in several colors and has an almost identical aesthetic to its smaller sibling, with the only physical difference being the larger 17.3″ screen.
That added screen size does come at a cost, however. Even though this laptop is cheaper than the 2018 HP 15.6", it has a weaker seventh-generation i3 processor and slightly inferior Intel HD 620 graphics card. This means that gaming and general computing levels won't be able to match other devices on the list, and this laptop might seem a little slow at booting up or performing certain processes and tasks.
The absence of an SSD doesn't help in this respect, but the processor and graphics card are still strong enough to cope with a little casual gaming and the large screen size is a big bonus to people who use their laptops for watching movies or streaming videos online. As with the HP model mentioned just above, this laptop also comes with a massive 2TB hard drive, so you can store all your media without any worries and won't need to invest in any external storage.
The biggest advantage of this laptop is its price. It will struggle to match up to some of the others on our list when running benchmark tests and graphically-intensive games, but it's still a reliable all-rounder and could be the right option for someone who only plans on playing games every now and then and needs a reliable laptop for other tasks. If budget is one of your primary concerns, give this laptop a try.

Tech Specs
Screen size: 17.3"
GPU: Intel HD 620
CPU: Intel i3-7100U
RAM: 8GB
Storage: 2TB
Features: Backlit keyboard.
The Pros
Huge screen
A lot of storage for a games library
Colorful design
Low price
The Cons
Heavy and awkward to carry around
Relatively weak i3 processor
Weak GPU
Lack of SSD