10 Best Gaming Laptops Under $700
3D Insider is ad supported and earns money from clicks and other ways.
Video gaming is bigger and better than ever before, with titles like Fortnite and PUBG becoming huge parts of popular culture and dozens more huge releases set to come out in the weeks, months, and years to come. Gaming used to be a niche hobby enjoyed by a relatively small group of people, but these days, games are just as big as blockbuster movies and are played by almost everyone in some form or fashion, be it on consoles, computers, or even tablets and smartphones.
Whether you're interested in AAA franchises like Battlefield and Assassin's Creed or small indie titles instead, there's never been a better time to get into gaming, but if you want to play PC releases, you'll need the hardware to match. The best gaming laptops can come with gigantic price tags of up to $3,000 or more, but don't let those huge costs scare you; it's perfectly possible to find reliable laptops that can play the latest games on reasonable settings for much lower sums.
Buying a good quality gaming laptop for $700 or less might seem like a challenge, but with this guide, you'll see that there are actually some very great options out there for gamers on a budget. You won't be getting the same cutting-edge processors or video cards as the top tier models, and you might need to adjust the graphical options to get the best games running smoothly, but these laptops can let you play a lot of popular titles without breaking the bank.
Budget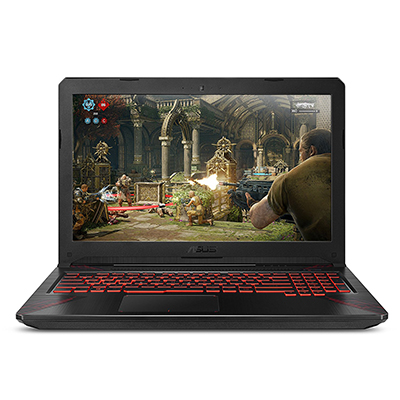 ASUS TUF
4.4/5.0
GTX 1050 (2GB)
i5-8300H
8GB RAM
An eye-catching design and impressive tech specs to match.
Check Amazon
Best Value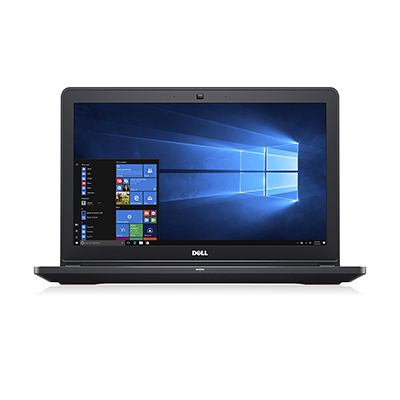 Dell Inspiron 15-5000
4.2/5.0
GTX 1050 (4GB)
i5-7300HQ
8GB RAM
A beautiful display and top tier GPU provide impressive longevity.
Check Amazon
Top Pick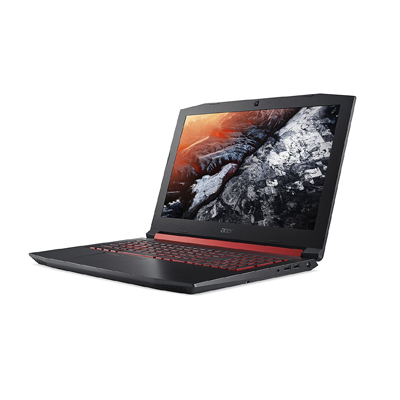 Acer Nitro 5
4.5/5.0
GTX 1050 Ti (4GB)
i5-7300H
8GB RAM
The best graphics and gaming performance in this price range.
Check Amazon
If you're looking to buy a gaming laptop, it means you favor the freedom and comfort that these machines provide. Consoles and PCs have to be hooked up to TVs and monitors and can only really be enjoyed at home, but laptops can be folded up and taken with you wherever you go, letting you keep on gaming in almost any location imaginable. So if you're looking for a great gaming laptop for less than $700, read on to see ten of the best options available.
Gaming Laptop Buying Guide
A lot of thought and planning needs to go into the purchase of a new laptop, especially for gaming purposes. You need to pay attention to a lot of technical terms, many of which can seem confusing to people who don't spend too much time studying up on all the latest tech. So, to simplify matters and help you make the smartest purchasing decision, here's a quick breakdown of the key factors and tech specs to consider when looking for your new laptop.
Price – One of the golden rules when buying anything in life is that you get what you pay for. The more cash you're willing to part with, the better product you'll generally tend to get. This is particularly true when it comes to tech, and that's why the flashiest gaming laptops with all the best hardware tend to cost so much. However, despite what some people might tell you, it is perfectly possible to decent gaming laptop for $700 or less. Don't forget, however, that a gaming laptop has a lifespan; the more you spend, the better hardware you'll get and the longer your laptop will be able to play the newest releases, so try to stretch your budget and get the best bang for your buck whenever possible.
Screen size – Laptops can come in various shapes and sizes, with displays varying from as small as 11.6 inches all the way up to 17.3. Most gaming laptops tend to focus on the standard 15.6" size, which is seen as a nice sweet spot in terms of offering a relatively large display while still keeping the laptop lightweight. In general, if you find two laptops with the same price and different display sizes, the smaller device will tend to have the better tech.
GPU – This is the component that matters most to gamers. The GPU, or video card, is what brings the visuals of your games to life and allows you to crank those graphical settings up high. At this kind of price range, the best graphics card you can hope to find is an Nvidia GeForce GTX 1050 or 1050 Ti, but lower-tier cards like the 940MX or even Intel UHD 620 will also feature in the list below and can run modern games like Overwatch, Fortnite, and Grand Theft Auto V on low to medium settings at a solid frame rate, as well as playing many older AAA games at top settings and 60 frames per second.
CPU – The processor is the beating heart of your machine and works in conjunction with the GPU to help games run. A decent gaming laptop generally needs a seventh or eighth generation Intel Core i5 or i7 processor, and all of the models listed below feature one of these CPUs.
RAM – 8GB of RAM is generally seen as the minimum amount for a good gaming laptop. This is what allows games to load quickly and run smoothly, so the more RAM you have in your machine, the better.
Additional Features – If you're trying to decide between two gaming laptops that have the same tech specs and price points, you might want to start looking at what extra features they have to offer. Some of the models listed below offer touchscreen functionality, for example, while others might have flashy keyboard backlighting or extra-long battery life.
Now that you know what features and specifications to focus on, let's take a look at ten of the best gaming laptops you can find for under $700 today. The table below provides a simple head-to-head comparison of our top ten devices, highlighting some key features like the graphics cards and processors, as well as the all-important price tag.
10 Best Gaming Laptops Comparison Table
1. ASUS VivoBook 15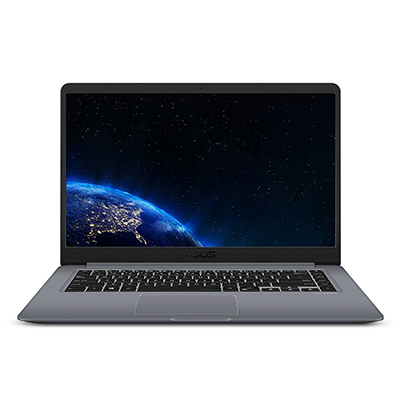 View on Amazon
Editor's Rating: 4.1/5.0
ASUS is a popular name in the world of gaming laptops, especially with its Republic of Gamers (ROG) series. The VivoBook 15 (X510UQ) can't match up to a ROG in terms of graphical fidelity and processing firepower, but with a seventh generation i7 processor and a 940MX GPU under the hood, it still has pretty impressive tech specs.There are certainly better and more recent GPUs and processors out there, but this laptop has a lot to offer at a sub-$700 price point.
It's not much of a looker, with a relatively simple gray and black design, but what the VivoBook 15 lacks in aesthetics, it makes up in practicality. This is an exceptionally thin and lightweight laptop, measuring up at just 0.8 inches when closed and weighing in at only 3.7 pounds, making it one of the lightest laptops on our list. The highly attractive NanoEdge display is fitted with a super slim bezel, meaning that almost no space is wasted on this laptop.
The display has also been designed to be viewed from almost any angle with no problems whatsoever, so you can game alongside your buddies with ease. Colors are bold and visuals are vivid on this fantastic screen, and the small bezels help to make it even more convenient and easy to carry around, fitting into almost bag or briefcase with ease.
The 940MX graphics card isn't as strong as a 1050 or 1050 Ti, but it's still a decent entry-level option and can run older AAA games on high settings at 60 frames per second with some impressively quiet fan speeds. Modern esports titles like Fortnite and CS:GO can run on this laptop with relatively crisp visuals, but you'll need to lower the settings a little to run blockbuster titles. The absence of an SSD also means this laptop can be a little slow to boot-up, but it's a reliable all-rounder overall.

Tech Specs
Screen size: 15.6"
GPU: GeForce 940MX
CPU: Intel i7-7500U
RAM: 8GB
Storage: 1TB
Features: NanoEdge wide-view display.
The Pros
Quiet, reliable laptop
Very slim and lightweight
Excellent display with bold colors and clear visuals
The Cons
No SSD
Slightly outdated tech results in slow processing times
Will struggle to run intensive games
2. Lenovo Flex 5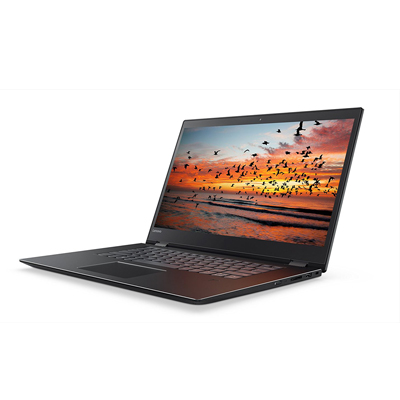 View on Amazon
Editor's Rating: 4.3/5.0
Boasting one of the richest feature-sets of all laptops on this list, the Lenovo Flex 5 comes with touchscreen functionality, a lightning fast PCIe SSD, an eighth generation CPU, and more. The integrated Intel UHD 620 graphics is definitely the weakest part of this laptop, which wasn't specifically designed with gaming in mind, but it can still run modern titles on low to medium settings with decent frame rates and performance.
Naturally, the first thing that jumps out about this device is its 2-in-1 design. With a 360 degree hinge, the Flex 5 can be folded all the way around to function as both a laptop and tablet. It's highly practical and fully compatible with Windows Ink and Lenovo's Active Pen technology, meaning you can purchase a pen stylus to write and draw directly on your screen.
Under the hood, the eighth generation i5 processor keeps things ticking over nicely and the presence of PCIe SSD storage is a huge advantage too. Regular SSDs offer major speed boosts compared to old fashioned hard drives, and a PCIe SSD is the next step up. Boot-up times are almost non-existent with this device and files can be transferred around faster than ever.
Unfortunately, the presence of the SSD comes with the absence of a hard-drive, so you'll need to invest in external storage to keep all your games. However, this laptop's pros far outweigh its cons, with exceptional battery life being another advantage of the Flex 5. This device was built for portability and can keep on running for 10+ hours on a single charge. A fingerprint scanner and impressive Harman Audio speakers complete the ensemble, making the Flex 5 a solid choice as an all-round laptop that is fully capable of playing games.

Tech Specs
Screen size: 15.6"
GPU: Intel UHD 620
CPU: Intel i5-8250U
RAM: 8GB
Storage: 256GB PCIe SSD
Features: 2-in-1 laptop with touchscreen and 360-degree hinge, Fingerprint scanner.
The Pros
2-in-1 design offers a lot of versatility
Exceptional battery life
Strong eighth generation processor
PCIe SSD offers lightning fast load times
The Cons
Lack of storage
Relatively weak GPU
3. Acer Swift 3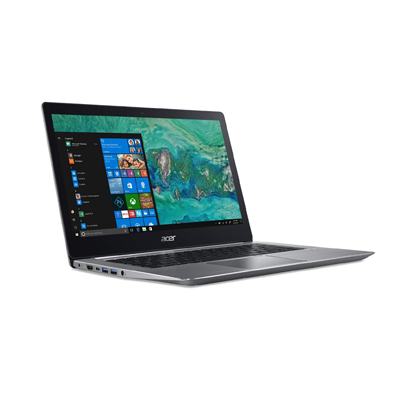 View on Amazon
Editor's Rating: 4.2/5.0
Powered by an eighth generation Intel Core i5-8250U and fitted out with an Nvidia GeForce MX150, the Acer Swift 3 offers a great entry-level option for people in need of a gaming laptop for less than $700. There's some impressive tech in this machine and it has a lot of advantages to offer, including strong battery life and the presence of a large SSD for speedy boot-up times and fast file transfers.
The great tech in this machine does come at the notable cost of a smaller display size than most other gaming laptops on this list. The Acer Swift 3 has a display that measures up at just 14 inches in total. It's still a good size and the full HD screen offers some vibrant colors while playing games or watching movies, but the small reduction in size when compared to a 15.6" laptop might be an issue for some gamers.
Speaking of games, the graphics card in this laptop is Nvidia's GeForce MX150. Specially designed and optimized for laptops, this card comes with 2GB of dedicated memory and is capable of running many modern games like Overwatch or PUBG on good settings with fluid frame rates. It can also withstand many graphically intensive AAA releases and offers surprisingly good performance at a relatively low price.
The small display size ensures that this is one of the smallest and most portable devices on our list, so if you're someone who likes to move around a lot and game on-the-go, the Swift 3 will be a good match for you. Aesthetically speaking, it's a pretty simple looking laptop, but that basic appearance hides some decent tech. Buyers need to be aware, however, that some form of external storage will be needed to store all your games and other downloaded content or media.

Tech Specs
Screen size: 14"
GPU: GeForce MX150 (2GB)
CPU: Intel i5-8250U
RAM: 8GB
Storage: 256GB SSD
Features: Backlit keyboard. Fingerprint scanner.
The Pros
Ultra-thin design
Eighth generation processor
SSD for fast processing and boot-up times
The Cons
Relatively basic aesthetics
External storage needed
Small screen size could be an issue for some gamers
4. Acer Nitro 5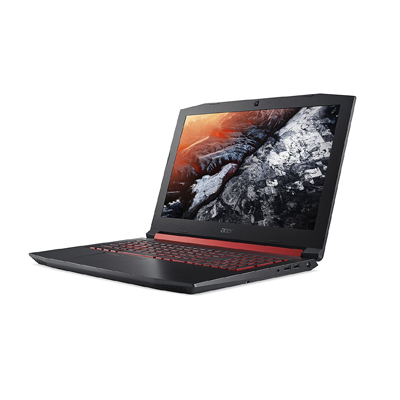 View on Amazon
Editor's Rating: 4.5/5.0
For less than $700, it doesn't get much better than the Acer Nitro 5. This laptop was built with gamers in mind, and it shows. Both aesthetically and technically, the Nitro 5 beats out much of the competition and aims to please gamers with some impressive performance levels and nice features like the beautiful red backlit keyboard and sharp-angled chassis.
Aesthetics are always a subjective issue but it's easy to argue that the Nitro 5 looks a lot better than many of the other laptops on this list. While most sub-$700 gaming laptops have relatively simple designs, the Nitro 5 has been built to catch eyes and turn heads. The wide viewing angle display bursts into life with rich colors and tones, while the keyboard and touchpad are also both aesthetically and ergonomically pleasing to use.
Unfortunately, the in-built speakers can't provide audio levels to match up with the visuals, but that's a small price to pay when you look at the tech inside this laptop. It's the only entry on our list to come with a GTX 1050 Ti GPU, which is easily the best graphics card you can hope to find at this price range. The 1050 Ti can run modern games on medium to high settings and has a decent lifespan, so it should serve you well for another few years before an upgrade is needed.
Fitted with a 256GB SSD, the Nitro 5 suffers from the same lack of storage that we've seen in the Acer Swift 3 and Lenovo Flex 5, so external storage will need to purchased. Overall, however, if you're looking for pure gaming performance, this is the finest machine you can find for less than $700.

Tech Specs
Screen size: 15.6"
GPU: GeForce GTX 1050 Ti (4GB)
CPU: Intel i5-7300HQ
RAM: 8GB
Storage: 256GB SSD
Features: Backlit keyboard.
The Pros
SSD offers fast file transfers
Excellent GPU
Designed for gamers
Attractive aesthetics
The Cons
Lack of storage
Speaker audio isn't great
5. Dell Inspiron 13-7000
View on Amazon
Editor's Rating: 4.2/5.0
Dell has always been known as one of the best brands in the PC world, creating line after line of reliable, efficient laptops with impressive specs and features. The Inspiron 13-7000 continues this trend, coming equipped with a powerful eighth generation i5 processor and exceptional performance for all kinds of daily tasks.
As a gaming device, it can't match up to something like the Acer Nitro 5 due to its relatively weak Intel UHD 620 graphics chip, but for people who only tend to play older titles or less graphically intensive games, it's still more than strong enough to get the job done. The 256GB SSD once again means you'll need to invest in some form of external storage, but it also ensures that the Inspiron 13-7000 loads up super quickly.
Dell's trademark tech and attention to detail is on display in every facet of this device, and you'll really notice very impressive levels of performance and fast processing speeds while using multiple applications. The addition of a touchscreen is a big bonus too, and the ability to bend the device to be completely flat is another nice feature that will appeal to users who like to do photo editing or sketching on their laptops.
Arguably the biggest downside to this laptop is its screen size. As the name suggests, the 13-7000 has a 13.3 inch display, so can only be recommended to people who don't mind having a smaller device. There are actually some big advantages to investing in a compact laptop like this one, however. For instance, it's very convenient to carry around, so if you have a busy lifestyle and move around a lot, this 0.61 inch and 3.59 pound laptop is just what you need.

Tech Specs
Screen size: 13.3"
GPU: Intel UHD 620
CPU: Intel i5-8250U
RAM: 8GB
Storage: 256GB SSD
Features: Backlit keyboard, Touchscreen, 180 degree hinge.
The Pros
Touchscreen is a nice advantage
Versatile laptop
Highly portable
Eighth generation processor
SSD for fast loads
The Cons
Graphics card could be better
Lack of storage
Small display
6. Acer Aspire E5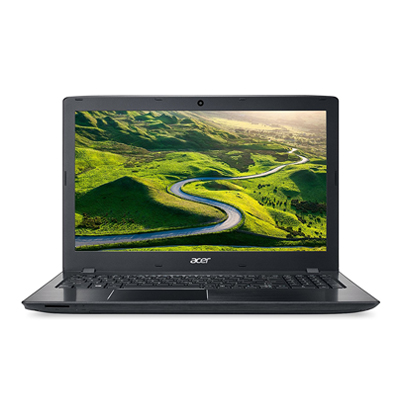 View on Amazon
Editor's Rating: 4.0/5.0
Moving back to Acer, we have the Aspire E5. At first glance, this looks like a relatively simple machine and doesn't scream 'gaming laptop', but the tech specs tell a very different story. Equipped with a seventh generation i5 processor and GTX 950M graphics card, this laptop is more than capable of running many modern games and older titles on high graphical settings without any slowdown.
Frame rates and game visuals are very impressive with this device, but the older processor and graphics card can struggle a little on long gaming sessions or tech-intensive games. As it wasn't entirely designed with gaming in mind, the cooling technology in this laptop isn't quite up to the same standard as it would be in the Acer Swift 3 or Dell Inspiron 15-5000, and the device can start getting a little hot at times, so users will need to adapt to this.
As previously mentioned, the Aspire E5 doesn't stand out for its aesthetics and has a very basic design, so if you're someone who wants a laptop with looks to match up with its functionality, something like the Acer Nitro 5 or MSI GL62M might be more your style. However, if you can accept the simplistic style of the Aspire E5, you'll find it has a lot to offer, including a whole lot of storage space and an impressive 128GB SSD to help your system run quickly.
The laptop ships with quite a lot of bloatware compared to others on the list, and this definitely counts as a drawback, but it's not a major issue and isn't going to affect the laptop's performance in the long run. Overall, the E5 is a solid all-round laptop that has good enough tech to cope with a lot of different games, as long as you don't push it too hard. For casual gamers or people who don't plan on playing for hours on end, it's a good pick.

Tech Specs
Screen size: 15.6"
GPU: GeForce GTX 950M (2GB)
CPU: Intel i5-7200U
RAM: 8GB
Storage: 1TB + 128GB SSD
Features: None.
The Pros
Good all-round laptop
Plenty of storage
SSD offers fast load speeds and boot-up
The Cons
A lot of bloatware
Very basic design
Processor struggles to keep up on intensive games
7. MSI GL62M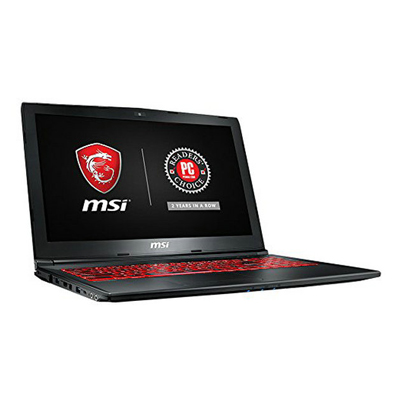 View on Amazon
Editor's Rating: 4.4/5.0
MSI is one of the leading names in the gaming laptop world, so being able to say you bought an MSI device for less than $700 is quite an accomplishment, but the GL62M makes it happen. Decked out with a seventh generation i5 processor and GTX 1050 graphics card with 2GB of dedicated memory, this laptop was designed from start to finish with gaming in mind. It doesn't have the same cutting-edge tech as other MSI products, but it's strong enough to serve very efficiently as an entry-level option.
A single glance at this laptop shows you that it was built for gamers. The SteelSeries keyboard is really satisfying and comfortable to use, and the software provided by MSI gives you total control over your games, letting you play the way you want. The clean black style of the chassis is also quite attractive and the sharp angles around the bezel of the display add a nice touch of flair to the final product.
The GTX 1050 is one of the best graphics cards you can find within this price range and is fully capable of running modern AAA titles on medium settings. You'll even be able to boost those graphical options up to high on plenty of other games, and the 1050 should be able to handle upcoming games reasonably well too, so this laptop represents a solid long-term investment.
Due to its relatively short battery life, the MSI GL62M is best recommended to gamers who plan on doing most of their playing at home or near an outlet. It won't last for longer than a few hours when not plugged in, and performance levels can start to suffer as the battery wears down too. If you like to do lots of gaming on trains, planes, and elsewhere on-the-move, the Acer Swift 3 or Dell Inspiron 13-7000 might be better choices. For everyone else, the GL62M is one of the very best value gaming laptops.

Tech Specs
Screen size: 15.6"
GPU: GeForce GTX 1050 (2GB)
CPU: Intel i5-7300HQ
RAM: 8GB
Storage: 256GB SSD
Features: SteelSeries Keys.
The Pros
Excellent GPU
Great value
SSD provides fast boot-up
MSI software helps gamers get the most from their playing sessions
The Cons
External storage needed
Low battery life
8. Dell Inspiron 15-5000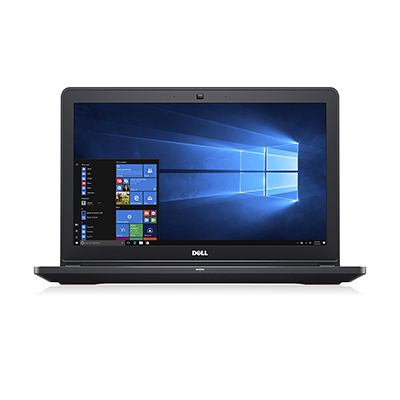 View on Amazon
Editor's Rating: 4.2/5.0
If you want a Dell gaming device and prefer to have a good-sized screen, the Inspiron 15-5000 is actually a better option than the aforementioned 13-7000. It has a slightly older processor and misses out on the touchscreen functionality, but it has a much stronger graphics card in the GTX 1050 with 4GB of dedicated memory. In fact, this laptop can even compete with MSI's GL62M when it comes to gaming performance.
The Inspiron 15-5000 has the tech to handle modern games with ease, and users will be able to push textures, shadows, and all other graphical settings up to high on the vast majority of titles, especially popular esports games like Fortnite, CS:GO, Overwatch, and more. The attractive anti-glare display will help you enjoy all of those crisp visuals in beautiful detail, but the audio offered by this laptop's in-built speakers is a little disappointing.
The drawbacks continue with the device's very basic-looking design and lack of an SSD. Most modern laptops ship with SSDs and users nowadays have grown accustomed to the faster speeds offered by solid state technology, so you'll need to prepared to wait around a little longer for this device to boot up and move files around.
If you have the patience for that, you'll be rewarded with a great all-round device. For gaming purposes, the 15-5000 is truly a very impressive laptop. It loses a few points for its speakers, aesthetics, and storage options, but the high fidelity display and top tier graphics card help to balance out those drawbacks. It also costs a little less than other laptops on the list like the Acer Nitro 5, so if you want to save some cash while still getting some solid tech, it's a great choice.

Tech Specs
Screen size: 15.6"
GPU: GeForce GTX 1050 (4GB)
CPU: Intel i5-7300HQ
RAM: 8GB
Storage: 1TB
Features: Anti-glare display.
The Pros
Excellent graphics card
Can handle the latest games
Good quality display
The Cons
Simplistic design
Poor quality speaker audio
Lack of SSD
9. ASUS TUF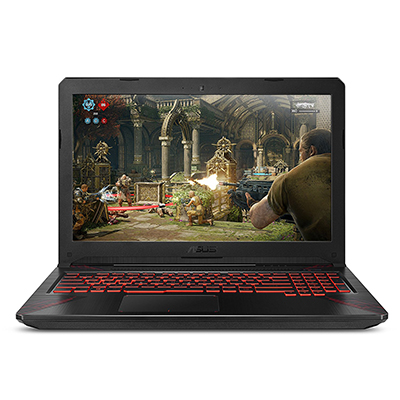 View on Amazon
Editor's Rating: 4.4/5.0
You won't be able to find an ASUS ROG laptop for less than $700, but the ASUS TUF is the next best thing. With an extremely impressive eighth generation i5-8300H processor and GTX 1050 graphics card with 2GB of dedicated memory, this laptop has the tech to rival the likes of the MSI GL62M or Dell Inspiron 15-5000, while also coming with the advantage of a lower price tag.
The first thing that stands out about the TUF is its looks. It's an attractive laptop with an eye-catching backlit keyboard and nice sharp angles. In both open and closed states, it really stands out for its aesthetics and feels more like a gaming laptop than many other devices on the list like the Dell or Lenovo machines. When you actually load up a game, you'll be able to enjoy some impressive performance levels thanks to the strong CPU and GPU combination.
Like MSI's GL62M, this is a machine made for gaming, but it's mainly made for gaming at home. The battery of the TUF isn't quite as 'tough' as the name might make you imagine and will die after just a few hours of hardcore gaming. That means that this laptop needs to be charged back up often and isn't really suited to people who plan on playing during flights, train rides, or lazy afternoons in parks or coffee shops.
The TUF takes an interesting approach to storage and is the only device on the list to feature a hybrid 1TB hard drive. Aiming to offer better speeds than a traditional HDD but without the added expense of an SSD, it works well enough, but if you're switching to this machine from a laptop that does have an SSD, you'll notice that boot times and transfer speeds will be a little slower. The TUF's trackpad is also a little tricky to get used to, but it's a top quality, entry-level gaming machine overall.

Tech Specs
Screen size: 15.6"
GPU: GeForce GTX 1050 (2GB)
CPU: Intel i5-8300H
RAM: 8GB
Storage: 1TB Hybrid
Features: Backlit keyboard.
The Pros
Great tech for gamers
Strong processor
Hybrid hard drive is a nice bonus
Very eye-catching design
The Cons
Trackpad takes some getting used to
Battery won't last long
10. ASUS R-Series 2-in-1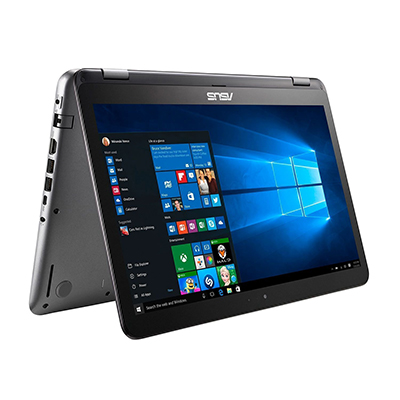 View on Amazon
Editor's Rating: 4.2/5.0
One more ASUS device rounds off our list. This R-Series 2-in-1 touchscreen laptop offers the same sort of versatility as the Lenovo Flex 5 but for a fraction of the price. The 360 degree hinge allows you to fold this laptop over and around at any angle you like, and there are a lot of advantages to having a touchscreen laptop, especially with Windows 10. Very few gaming laptops come with 2-in-1 functionality and touchscreens, but these features help to make the device much more flexible, in more ways than one.
Under the hood of this laptop, we find a seventh generationi5 processor and a 2GB 940MX graphics card. The 940MX is a little outdated nowadays but it's strong enough to run older games and less graphically intensive titles like CS:GO on medium to high settings. If you don't mind turning the graphical settings down a little in order to enjoy other games, you'll find this laptop provides perfectly satisfactory gaming performance in general.
However, it's worth pointing out that the R-Series wasn't really designed as a gaming laptop in the same way as MSI's GL62M or Acer's Nitro 5. This means that the cooling tech isn't quite as good as it should be and the laptop can start to overheat during extended gaming sessions. If you want to play games on this laptop without risking damage to your hardware, it's vital to let the machine take a little breather and cool off every now and then.
Outside of gaming, the R-Series has an attractive screen and very good quality speakers for watching movies or listening to music, and the inclusion of both a hard drive and SSD helps this device stand out too. It actually has the best storage options of any device on this list, as well as having the lowest price to boot. For gamers on a budget in need of an all-round good quality laptop with a few neat bells and whistles, there's a lot to love about this 2-in-1 laptop.

Tech Specs
Screen size: 15.6"
GPU: GeForce GTX 940MX (2GB)
CPU: Intel i5-7200U
RAM: 8GB
Storage: 1TB + 128GB SSD
Features: 2-in-1 touchscreen design with 360 degree hinge.
The Pros
2-in-1 versatility
Great storage options
Good quality screen
Impressive speakers
Low price
The Cons
Weak battery
Can get very hot while playing games