What's the Best Monitor Size for Gaming?
3D Insider is ad supported and earns money from clicks, commissions from sales, and other ways.
Monitors come in different sizes, with "monitor size" defined as the diagonal length of the screen, typically listed in inches. There are small 22-inch and 24-inch monitors and there are massive 38-inch and 43-inch monitors, with the most common sizes being 24-inch and 27-inch.
When choosing the best monitor size for gaming, there are different factors to consider, including the display resolution and the kind of games you usually play. Although some might say otherwise, bigger is not always better regarding monitor sizes. With this guide, we'll help you pick which monitor size is the best for your gaming preferences.
24-inch Monitors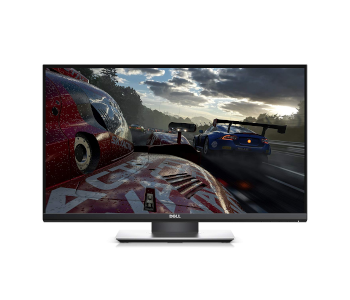 If you sit less than three feet from the screen, 24-inch monitors are for you. They are not overwhelming when viewed up close and will allow you to view the entire screen easily, which is great if you mostly play competitive games like Counter-Strike: Global Offensive and Overwatch. In many games, you will also have an easier time checking all the game info displayed at the edges of the screen, such as the mini-map and your character's HP/MP, among others.
For 24-inch monitors, the recommended resolution is 1920×1080 (Full HD). That will give you a pixel density of around 92 pixels per inch (PPI). If you want a higher resolution, you can check out 24-inch displays with a 2560×1440 (QHD) resolution – like the Dell S2417DG and the AOC Agon AG241QX. While there are also 24-inch monitors with a 3840×2160 (4K UHD) resolution, they are not the most recommended for gaming. That kind of resolution is best experienced on a display sized at or larger than 27 inches, most especially if your diet is mostly composed of action RPGs and open-world games with pretty visuals.
Displays smaller than 24 inches are also good options, especially if you have a very small desk. As with 24-inch monitors, the ideal resolution for monitors smaller than 24 inches is 1080p. There are 22-inch and 23-inch monitors that feature adaptive sync tech and a refresh rate higher than 60 Hz, but they are not as popular as 24-inch gaming monitors.
There are also 25-inch monitors out on the market. Like 24-inch monitors, they usually come with either a 1080p or 1440p resolution and are good options if you sit close to the screen. If you think 25-inch monitors are more suitable for you, check out the Dell U2518D, one of the best IPS monitors out there.
27-inch Monitors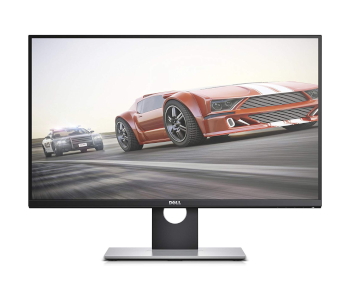 Monitors with a screen size of 27 inches are great if you usually sit about three to four feet from the screen. If you are sitting too close to a 27-inch monitor, you'll have a more difficult time viewing the entire screen and processing everything that's happening in the game, which could prove costly in fast-paced competitive games.
If you love to admire the scenery in games such as The Witcher 3: Wild Hunt and The Elder Scrolls V: Skyrim, go for 27-inch monitors – but make sure you got the right resolution as well. For 27-inch monitors, the sweet spot is QHD or 1440p, which translates to a pixel density of around 109 PPI. With a 1440p resolution, you get sharper texts and more detailed images. That's also true for 28-inch gaming monitors, which are less common than 27-inch monitors.
You can also consider 27-inch displays with a 4K resolution, but keep in mind that most 27-inch 4K monitors are capped at 60 Hz. On the other hand, there is a good selection of 27-inch QHD gaming displays with a standard refresh rate of 144 Hz, with the Asus ROG Swift PG279QZ and the Dell S2716DG being some of the most notable. If you want a versatile monitor that will work well for both fast-paced and story-driven games, go for a 27-inch QHD monitor with a high refresh rate.
32-inch Monitors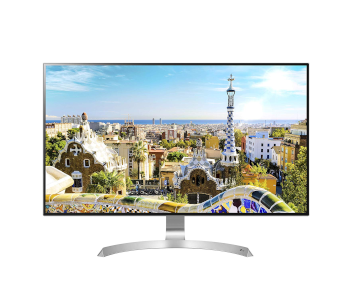 Large monitors like the LG 32UD99-W and the BenQ EW3270U are best utilized for games with pretty graphics such as Final Fantasy XV and Hellblade: Senua's Sacrifice. They are also great for local multiplayer, with their large screen allowing for more enjoyable split-screen multiplayer sessions with your friends. But on the other hand, they are not recommended for competitive gaming because the screen is too big for you to see the entire screen without a lot of head movement.
Monitors with a diagonal size of 32 inches are suitable if you usually sit more than five feet away from the screen, like when gaming on home consoles, where large TVs are commonly used. For a non-ultrawide monitor larger than 30 inches, the ideal resolution is 4K UHD, which translates to a high pixel density.
You can also go for a 32-inch QHD display, which has about the same pixel density as a 24-inch Full HD display. Unless you are absolutely fine with pixelated images, the ones you'll want to avoid are 32-inch displays with a 1080p resolution, most especially if you also plan to use your monitor for general use and productivity.
34-inch Ultrawide Monitors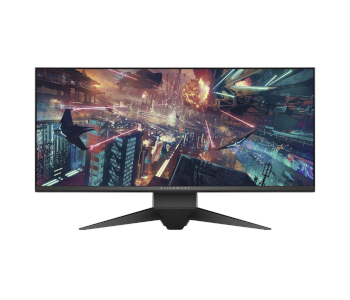 If you want a more immersive experience and a wider field of view when gaming, check out ultrawide gaming monitors. While they are definitely not for everyone, they are great for games such as DOOM, Assetto Corsa, The Witcher 3: Wild Hunt, and Assassin's Creed Origins.
The most common size of ultrawide monitors is 34 inches, with many of the products that fit that description also featuring a curved screen for an even more immersive gaming experience. The Dell Alienware AW3418DW, the Acer Predator X34P, and the Asus ROG Swift PG348Q are some of the most notable examples.
For 34-inch ultrawide monitors – curved or not – you'll want to sit around two to four feet away from the screen for the best experience. Everyone has different preferences, though, so feel free to sit less than two feet away from the screen while playing racing games and flight simulators.
As for the resolution, many 34-inch ultrawide displays come with a 3440×1440 resolution, which translates to a good pixel density of around 109 PPI. If you are looking for an all-around monitor, 34-inch ultrawide monitors are also good for productivity, whether it's curved or flat. They are great for multitasking with multiple windows open at the same time.
Anything larger than a 34-inch ultrawide monitor is not recommended for gaming. They are simply too big and take up a lot of desk space. They are most suitable for productivity, with all that screen space allowing for easy multitasking. If you want a display larger than 34 inches for gaming, we recommend going for a 4K TV instead.
What is the Best Monitor Size for Gaming?
There is no real answer to this question. Everyone has different preferences, so there is no perfect monitor size that will suit all gamers. But in general, 24-inch and 27-inch monitors are the most suitable for gaming.
If you sit less than three feet from the screen and/or love to play fast-paced first-person shooter games, the best monitor size is 24 inches, with the recommended resolution being 1080p. If you sit around three to four feet from the screen and/or have a balanced gaming diet composed of both slow-paced games with lovely visuals and fast-paced competitive games, the best monitor size is 27 inches, with the ideal resolution being 1440p.