Garmin Black Friday 2019 Smartwatch Deals (ForeRunner, Fenix, etc)
3D Insider is ad supported and earns money from clicks, commissions from sales, and other ways.
You can consider Garmin as an underrated brand when it comes to wearables. It is not as popular as Apple with its Apple Watch or Samsung with its Galaxy Gear and Watch line. One thing that is going for them is that they have been making quality wearables long before Apple and Samsung.
Garmin offers a wide range of wearables, and this Black Friday, they have dropped prices on some of their best smartwatches. Find the best fit for you and your lifestyle, and save up to 50% courtesy of deals from Best Buy.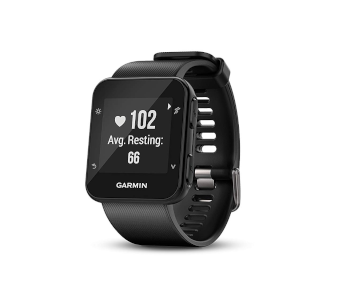 GARMIN FORERUNNER 35 GPS WATCH
Original Price: $129
Black Friday Price: $99
The Garmin Forerunner 35 is one of the company's mid-range options featuring a sleek design that goes well with any fashionable outfit. It is also a fitness tracker, as with most Garmin wearables, so you can use it every time you go out for a run.
One of the best features of the Forerunner 35 is its built-in Elevate technology that tracks your heart rate on your wrist. This means you do not have to wear a chest strap before you go out on your run. Even though it is a little slow to track your heart rate, it still performs excellently on long runs.
GARMIN FENIX 5X SAPPHIRE SMARTWATCH
Original Price: $599
Black Friday Price: $299
The Garmin Fenix 5X Sapphire is one of the company's premium models that packs an enormous number of features in a small device. It is stylish, but on the heavy side, but if you do not mind the extra weight, it is an attractive smartwatch for your wrist.
The smartwatch comes with lots of features and uses an array of sensors and tracking tools to deliver what it is supposed to do. It does come with GPS, a heart rate monitor, compass, gyroscope, and a lot more to power all of its fitness tracking apps. It can track your activity from running, cycling, swimming, golfing, yoga, and a lot more.
The Garmin Fenix 5X Sapphire is one of the best sport watches in the market and carries one of the best deals you can get this Black Friday. You can get it at a sweet 50% discount.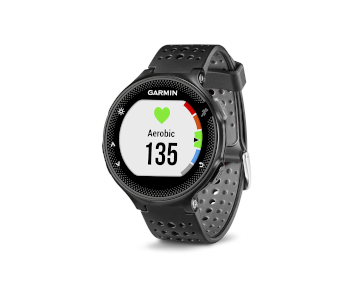 GARMIN FORERUNNER 235 GPS WATCH
Original Price: $249
Black Friday Price: $149
The Garmin Forerunner 235 is a stylish smartwatch that is lightweight, making it a great companion to your running activities. It also features Garmin's Elevate technology so it can accurately track your heart rate every time you run.
A feature that is on the Forerunner 235 that you will not find in a lot of Garmin's smartwatches is the ability to control your music. Link it to your phone via Bluetooth, and you will be able to listen to your favorite music on your runs. You can also receive notifications like messages and social media updates.
It is an impressive smartwatch with a list of functions that will rival other smartwatches in the market.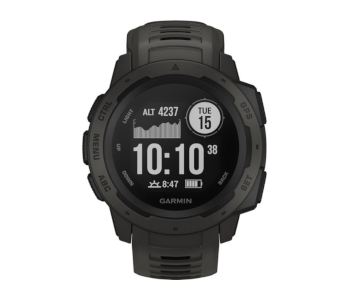 GARMIN INSTINCT SMARTWATCH
Original Price: $299
Black Friday Price: $199
If you are looking for a budget version of the Fenix 5X, then the Garmin Instinct is a model that is comparable when it comes to its outdoor activity features. It comes with a rugged design making it perfect for adventures.
The watch comes with a sports tracking feature that is ripped out of the Fenix line allowing you to track all of your outdoor activities. You can also track your heart rate so you can create a profile to check your activity levels. It is also a fitness tracker to help keep you healthy in all facets.
The Garmin Instinct is an excellent middle ground between a fitness tracker and an expensive outdoor adventure watch.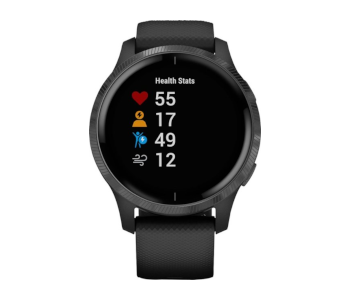 GARMIN VENU SMARTWATCH
Original Price: $399
Black Friday Price: $299
The Garmin Venu smartwatch is all about the screen. Its vibrant OLED display is the star of this wearable. At first glance, you will instantly see the difference, but put it side-by-side with other Garmin watches, and you will clearly realize the upgrade. The Venu comes with a touchscreen so you can access all its features by simply swiping on the screen.
You get Garmin's suite of fitness tracking features like a 24/7 heart rate monitor and GPS. Additionally, you can also enjoy added features like stress and menstrual cycle tracking.
If you are looking for an excellent fitness tracker with smartwatch features that come with a vibrant color screen, the Garmin Venu is the one for you. Grab it this Black Friday and enjoy savings of up to 25%.
Garmin has some pretty great deals in line this Black Friday, make sure to watch out for it.