Garmin Smartwatch and Fitness Tracker Black Friday Deals
3D Insider is ad supported and earns money from clicks and other ways.
Garmin is well-known for making high-quality fitness trackers. Black Friday is the best day of the year to pick one up.
These are the deals you can expect on Black Friday for Garmin smartwatches. These offers have been found in leaked flyers and they are expected to be available on Amazon and at Best Buy. They are not live yet, but you can use the information below to plan.
Update: The Samsung Gear and Fitbit sales are live.
Garmin vivoactive 3
Black Friday Price: $199 Retail Price: $279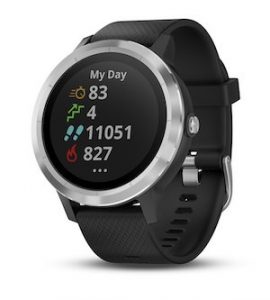 The Garmin vivoactive 3 is a powerful smartwatch that provides up to 7 days of battery life. This gives it industry leading battery life. It is completely waterproof so you can even take it swimming.
This smartwatch will measure your heart rate and track your V02 max as well. It has an app store where you can track your Uber and even control smart items in your home.
The watch screen is made from Corning Gorilla Glass so you can count on it being durable and scratch-resistant.
The vivoactive 3 is designed so that you don't have to take your phone or wallet with you while working out. It has built-in GPS to tell you your pace and route. It also has a built-in mobile wallet so you can pay without a physical credit card. It doesn't store songs, unless you get the vivoactive 3 Music, which can store 500 songs. You can connect wireless headphones to it. The vivoactive 3 Music is also on sale for $50 more at $249.
Garmin Forerunner 235
Black Friday Price: $199 Retail Price: $250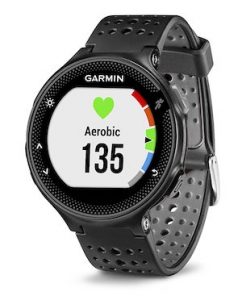 The Forerunner 235 has a 44% larger screen that its predecessor while maintaining the same size watch face. The battery can last an incredible 9 days, which means you'll rarely have to charge it. This watch is designed for runners and it will give you information on the heart rate, V02 max, pace, distance, and time of your workouts. It will also reports steps and calories burned per day.
You can get notifications with this watch including text, email, call, and calendar alerts. You can configure the screen to always be on, which is convenient if you don't want to wait for it. It is also waterproof up to about 50 meters. One of the best features of the Forerunner 235 is that it has audio alerts that can tell you your pace while running.
Overall, this is a great smartwatch that's designed specifically for runners. It will be on sale at Best Buy for Black Friday.
Garmin vivoactive jr 2
Black Friday Price: $59 Retail Price: $79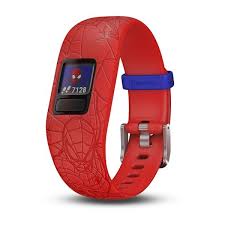 The Garmin vivoactive jr 2 is an activity tracker for kids that's comparable to the Fitbit Ace. It measures the number of steps taken per day. Amazingly, the battery can last up to 1 year without charging. It's also swim proof, which means that you don't have to constantly worry that water will break it.
It pairs with an app that has fitness oriented games for kids. You can create a parental account and monitor your kids with it. There are also reminders that can be setup to make sure your kids get outdoors. Overall, the vivoactive jr 2 is a great way to get your kids away from TV and outside for a change.
Garmin Fēnix 5X Plus Sapphire Smart Watch
Black Friday Price: $699 Retail Price: $849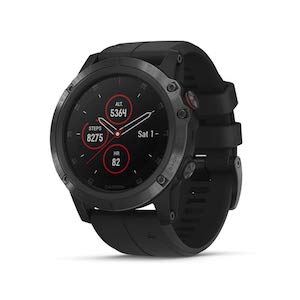 The Garmin Fenix 5X Plus is a high-end smartwatch. What's unique about it is that it has a wrist-based Pulse Ox Acclimation sensor. This can provide you information on the oxygen levels in your blood. This is especially good information for elite athletes and people adjusting to altitude changes.
The battery life is up to 20 days, which is simply incredible.
This watch is made to be self-contained like the vivoactive 3. It has a built-in mobile wallet and it can store 500 songs that can be listened to with Bluetooth earbuds. This means you don't need your wallet or phone while on a run. It has color topography maps that you can use to plan your route.
The watch is made from premium materials like titanium. It has a domed scratch-resistant sapphire watch face that's rugged. Overall, this watch has a premium feel to it and it's designed for fitness fanatics who want the latest technology.
Overall, Garmin has excellent Black Friday offers this year. Their fitness trackers are leading the industry with certain features such as battery life. Now is your chance to get one at a cheaper price.