Google Pixelbook and Pixel Slate Black Friday 2019 Deals
3D Insider is ad supported and earns money from clicks and other ways.
The Pixelbook is Google's very own version of the Chromebooks. It runs on the company's lightweight ChromeOS giving it speedy performance even with limited specs. However, Pixelbooks are not your typical machines since they come with high-performance components like the latest generation Intel processors and solid-state drives.
If you are thinking about getting a new laptop, but do not necessarily need the bells and whistles that a Windows or a Mac OS comes with, you might be satisfied with a Chromebook version. Pixelbooks are definitely the devices that you are looking for this Black Friday sale season.
Google has revealed its latest deals, and you can definitely save a lot with their Pixelbooks. Powerful and compact, these will surely give you the performance that you need for emails, web browsing, media consumption, and even light work tasks.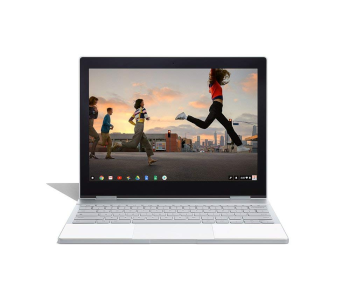 GOOGLE PIXELBOOK – Intel i5, 8 GB RAM, 256GB SSD
Original Price: $1,199
Black Friday Price: $999
Compared to other Chromebooks, this is by far the best out there. Well, it is something that you should expect coming from the makers of the OS since they know best how to maximize the performance.
One thing that stands out with the Pixelbook is its size. It is small, thin, and slender that it sometimes feels like you are holding an actual notebook, not a computer. Weighing only 2.5 pounds, it is lighter than other Chromebooks on the market.
The display is also another thing that needs to be mentioned. The panel is not the usual 16:9 aspect ratio that you are used to, but it is nearly quad-HD at 2400×1600. Bright and colorful, you will surely enjoy watching YouTube videos, even movies on it.
The problem with most Chromebooks, since they are also 2-in-1 devices, is their keyboard and touchpad. For a premium machine, the input devices for the Pixelbook are excellent. It is comfortable to use, and you can even type for extended periods without your hands and fingers getting tired.
The Pixelbook is a Chromebook with power. This one comes with a Core i5-7Y5Y CPU and 8GB of RAM, which allows you to run Android apps with ease. Performance is smooth, where you can effortlessly run a lot of tabs on Chrome without experiencing any lag.
Chromebooks are known for their exceptional battery life, but the power behind the Pixelbook does not allow it to last as long. However, it is still decent enough that you probably will not need to charge it in the middle of the day when you are just browsing or using Google Docs.
Overall, the Pixelbook offers excellent performance with a stunning display and a streamlined design. It comes with specs similar to a Windows-powered notebook, so this is definitely more than enough for a machine that runs Chrome OS.
Processor: Intel 7th Gen i7-7Y5Y
Memory: 8GB RAM
Storage: 256GB Solid State Flash Memory
Graphics: Intel Integrated HD615
Display: 12.3-inch 2400 x 1600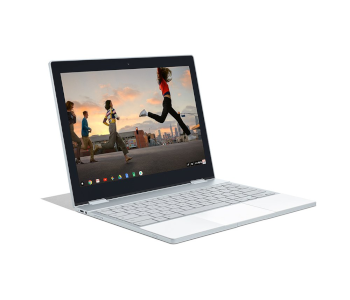 GOOGLE PIXELBOOK – Intel i5, 8 GB RAM, 128GB SSD
Original Price: $999
Black Friday Price: $949
This is a variant of the Pixelbook that comes with 128GB of storage. It offers the same performance as the one above but has significantly lesser storage capacity, so you will be a little limited in that department.
Processor: Intel 7th Gen i7-7Y5Y
Memory: 8GB RAM
Storage: 128GB Solid State Flash Memory
Graphics: Intel Integrated HD615
Display: 12.3-inch 2400 x 1600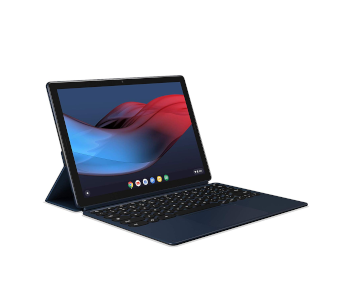 GOOGLE PIXEL SLATE 12.3-INCH 2 in 1 TABLET
Original Price: $799
Black Friday Price: $449
Although the Pixel Slate is not a Pixelbook, its features make it somewhat similar. To top it all, it is the device that comes with the best Black Friday deal where you can save up to 44%.
It is a detachable tablet that you can use both ways. Clip it on its base, and it becomes a Chromebook that you can use as a laptop. Unclip it, and you can use it as a tablet where you simply swipe on the screen to control it.
The big difference between the Pixel Slate and other tablets is that the hardware found inside is mostly notebook-level, so it is more powerful, giving you more performance. This allows you to get a lot more work done, especially when attached to the base that has the keyboard and trackpad.
Running ChromeOS makes the Pixel Slate capable of providing impeccable performance coupled with excellent battery life. It is a terrific 2-in-1 machine that you can use for a variety of purposes, including work with Google Docs, browsing, and watching media.
Processor: Intel Core M3
Memory: 8GB RAM
Storage: 64GB Solid State Flash Memory
Graphics: Intel Integrated HD Graphics
Display: 12.3-inch 3000 x 2000