11 Best GoPro Editing Software Options
3D Insider is ad supported and earns money from clicks, commissions from sales, and other ways.
GoPro action cameras are relatively new in terms of camera technology, but their usage has skyrocketed over the past few years. They are extremely popular due to the fact that it combines the best qualities of a point and shoot still camera and a camcorder, and packs it into a small frame that's waterproof, dust-proof, and shock-proof.
It has become so mainstream that the entire category of handheld action cameras is generally called GoPros, even those that are off-brand. The feature that consumers like about the cameras is that they are capable of capturing a picture or recording videos even in extreme conditions.
Recording Videos with a GoPro
When the cameras initially launched, the first ones to pick them up are those who do extreme sports such as surfing, mountain biking, and skateboarding. The iconic wide-angle lens that all GoPro cameras use gives it that fish-eye effect that captures more of the action, scenery, and atmosphere. It is the perfect camera to record videos of your exciting adventures. Mount it on your bike's handlebars, clip it on your surfboard, attach it on your head as you hike so you can capture every moment of your adventure and share it.
They may be small, but these cameras pack a punch. Some variants are capable of recording videos in 4K at 60 frames per second. So, you not only get better photos and videos, but the playback quality is there as well.
Editing Your Videos
Having a GoPro certainly makes it easy to shoot videos. Whether you're an occasional GoPro user or a full-time professional videographer, you definitely need to edit your videos to transform your raw recordings into beautiful works of art. You will need a powerful yet easy to use software to maximize everything you have captured.
Here are some of the best video editing software that you can use and see how they stack up against each other so you can determine the one that's right for you.
GoPro Editing Software
There is a lot of video editing software, and you can certainly use all of them for your GoPro videos. Since there are a lot of different types of users, we have provided quite a few options.
Some are a perfect fit for professionals that maximize their skills and artistic potential. We have included a few free options for beginners to dip their toes in the water for video editing. There is an option for mobile as well, so there is definitely a plethora of suitable software for you to choose from.
Our Top Pick – The Best Overall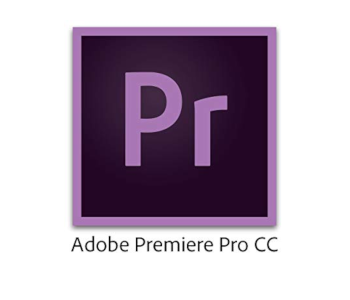 Retail Price: $19.99/month
Adobe Premiere Pro CC is widely considered to be one of the best video editing software available in the market. What sets it apart from a lot of other similar software is you can install it on either a PC or Mac giving you quite a bit of flexibility on how you want to use it. It's a powerful and comprehensive tool that is integrated with Adobe's own cloud platform. This means that users get instant software updates, so your version is always updated. Bugs are quickly addressed, and you get to enjoy the latest features as soon as they are released.
Easy to Learn
The latest iteration of the Premiere Pro CC has added a Learn feature. It presents you with a few interactive tutorials to help you get started with the software. It starts up by default the first time you launch it, and it's definitely something to check out so you'll be able to quickly locate the tools you will need to start editing your videos. This is definitely a beneficial feature, especially if you're new to the platform or new to video editing in general.
Multiple Projects at the Same Time
The latest version of this software allows you to open multiple projects at the same time. The advantage of this feature is that you can virtually view different projects side by side and move media from one project to the next effortlessly. If you're working on two very similar videos that use the same assets, this is an incredibly helpful feature.
Organized Workspaces
This feature showcases how easy it is to use Premiere Pro CC. Whenever you're doing a specific task, it shuts out all the unnecessary tools that you don't need. For example, when you're coloring or working on special effects, it will only show you tools that you actually need. It keeps you focused on what you're doing and removing all the clutter to keep your productivity up.
VR Support
Virtual reality is slowly but surely reaching more audiences, and soon, it will become mainstream. Premiere Pro CC took the plunge and included tools that enable you to edit VR videos. There are pan and zoom controls that allow you to see what your viewers would. It's undoubtedly new technology that Adobe will continue to improve and refine in the future.
Using Adobe Premiere Pro CC for all your video editing tasks definitely makes life a lot easier. Relatively new features such as an intelligent audio cleanup that reduces background noise and other sound imperfections with just a few button clicks can be added anytime. This is an advantage of an always-connected software, and these gradual enhancements make this one of the best video editing software.
All the tools you possibly need to create a spectacular video are in the software, and it's presented in such a way that it's convenient and intuitive, so you know where they are at all times.
The Best Premium GoPro Editing Software
Retail Price: $299
Final Cut Pro X is Apple's answer to a powerful professional video editing software for the Mac. It's definitely a nice upgrade from their free editing tool, iMovie, that provides users with additional capabilities for pros and video enthusiasts.
Every Mac comes with iMovie for free, and it's meant to give every user a chance to get them introduced to basic video editing. If you're familiar with iMovie and are looking for an upgrade, Final Cut Pro X is the obvious next step.
Since this software is built for professionals, it does need some sort of power. The great news is that the latest hardware that you can run this on comes with enough that you'll be able to use this without worrying about requirements.
Interface
As soon as you fire up the software, the interface looks a lot like iMovie. It's designed that way so your transition should be smooth. The basics are simple, all you need to do is drag and drop to add different types of media to the timeline.
It comes with a ton of effects so you can create beautiful videos without manually manipulating every single element. The best part is that it integrates seamlessly with YouTube, Facebook, Vimeo, and other video formats, making it easy to share your work.
VR Options
A significant difference between Final Cut Pro X and iMovie is the VR video editing support. You can emulate different popular VR headsets by making sure that your videos are on point no matter what device viewers will use to watch them.
If you have been using iMovie for a while and are looking for a decent upgrade option, then Final Cut Pro X is the one for you. They share a lot of features, including the interface, so transitioning is less intimidating. It's not just aimed at professionals, but it can also help add on to your skills if you're an intermediate user.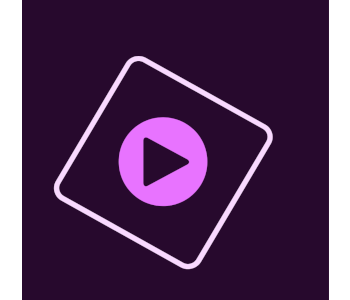 Retail Price: $99
Adobe Premiere is one of the most recognized brands in video editing. We already know that the much more powerful older brother of this software is one of the best. Adobe Premiere Elements is the beginner-friendly version that's built for everyday consumers. It dramatically simplifies the entire video editing process so you don't need to be a professional to create videos that you can share with your family, friends, and social media.
Video Creation Options
As a video editing software built for beginners, it comes with three modes that help you to create videos. The first one is Quick mode, where you just pick the different media you want to include in your video. The program automatically arranges it for you and produces it in a video. You can surely make tweaks, but this is a quick way for you to make a video.
Guided mode gives you more of a tutorial vibe as you create your video. It allows you to learn all the features and tools as you go along without overwhelming you. It walks you through the different modules and tools that you can use. This is the feature you're looking for if you're starting out.
Lastly, Expert mode is for those who are confident with their skills and know exactly what they want from their videos. You dive directly into the timeline and editing tools so you can start creating your video.
Video Format Options
In this age of social media, including a lot of playback options, Premiere Elements gives you a ton of options. You can quickly export your video and save it to your hard drive, or you can optimize it so you can view it on a lot of other devices like TVs and mobile devices. The software also allows you to share your videos directly on different platforms like YouTube and Vimeo, saving you a lot of time.
One big difference between this software and Premiere Pro is that there is no VR support. However, it's not that much of a deal-breaker since you can still create beautiful videos from things you captured using your GoPro.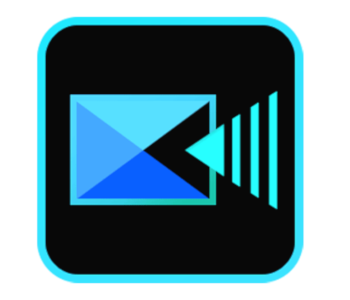 Retail Price: $129
CyberLink followed Adobe's model by releasing their latest version of the PowerDirector, the 365, as a monthly or annual subscription service. An advantage of having this model is that they're able to push updates to consumers as quickly as possible. Compared to the Premiere Pro, however, its subscription is significantly more affordable.
Varied Interface Options
Similar to previous iterations of the PowerDirector, the 365 also comes with three different editing modes. There are the Timeline, Storyboard, and Slideshow Creator modes. Depending on your experience level and expertise, any one of these will be able to fulfill your video editing needs.
One interface option that stands out though is the Timeline mode. If you're used to working with professional tools like Premiere Pro or Final Cut Pro, this will look very familiar. This mode comes with impressive effects that you can use to make your video stand out.
Additional Features
Of course, there are more features that you'll be able to enjoy with the PowerDirector 365. You will get access to CyberLink's collection of premium plug-ins and effects that will instantly make your life a lot easier. There are also AI style plug-ins that analyze your videos and match your settings for easier editing.
No matter your level of experience when it comes to video editing, CyberLink PowerDirector 365 will surely have something for you. It's a packed software with the premium tools that you might be looking for in a video editor.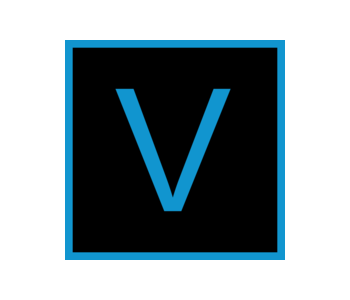 Retail Price: $399
The Vegas Pro brand is one of the biggest names when it comes to professional video editing. It has been used to create movies, music videos, TV shows, and a lot more. The Vegas Pro 17 is the latest iteration of the software and has upgraded visuals and special effects. The software is an excellent choice for pro-level users who want full control of their work.
Beginner Friendly Features
Even though it's a software for professionals, if you're new to using it or to video editing in general, don't be dismayed. A feature of the Vegas Pro 17 is beginner friendly. It comes with built-in interactive tutorials that guide you on how each of the tools works. As long as you're willing to put the time in, you'll learn how to use it in no time.
iPad Connectivity
Even when you're on the go, you can still work on your project. Although you won't have the full features of the desktop version, the Connect iPad app allows you to control playback, drop markers, and even download a proxy version of your project so you can make notes. It also allows you to collaborate with other editors who have the app.
Intelligent Upscaling
You may have an old video lying around, or one that you may want to restore. However, the video you're looking at was taken with a regular HD camera. Vegas Pro 17 allows you to enlarge it to 4K. As a video editor, this is a great feature since you can use old clips together with those shot in newer ultra-high resolution.
The Vegas Pro 17 video editing software has all the tools and features that you need to create stunning videos that you can use on different platforms, including YouTube and even films.
The Best Free GoPro Editing Software
Of course, we didn't forget about all the great options that are free. Don't underestimate the video editing software that's in this category. Even with these tools, you can still showcase all of your GoPro clips.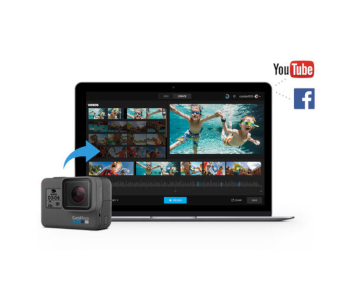 Whether you're a GoPro weekend user or a regular one and want to show your clips to everyone in a refined manner, the Quik Desktop by GoPro is undoubtedly a software that you want to take a look at. It's not going to give you the level of detail of a professional tool, but it will let your viewers see your clips in a different light.
The software imports your GoPro clips where you can select your favorite ones. Then it automatically edits your videos for you by adding music. It's a tool that's going to make quick work of your clips.
It's a quick and easy software to learn and is perfect for those who are new GoPro video editors. Using an editing software can sometimes overwhelm you with all the different tools. This has none of that. It's a great way to transform your clips into something shareable and watchable.
The downside of this tool is that it's exclusive for GoPro footage only. This means you can't import clips from your DSLR or other cameras, it is a GoPro app after all.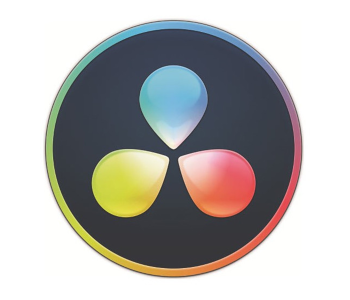 The DaVinci Resolve 16 has proven to be a free alternative to the Adobe Premiere Pro CC. It comes with a range of professional-level tools that you can use to transform your videos into something that professional software would produce. It's an excellent choice for those who want to step their video editing game up a notch.
This latest version comes with its latest module called the Cut Page, which is perfect for getting work done quickly. It's a different interface than your regular timeline, which helps you in doing tasks like cutting, importing, trimming, creating titles, mixing audio, and matching color more quickly. It's basically a souped up version of the timeline that increases your efficiency.
The DaVinci Resolve 16 comes in two versions, the free and the paid ones. The free version is in itself a comprehensive software that can provide you professional level editing. The only downside to it is that it's a bit complicated to use, especially if you're a beginner.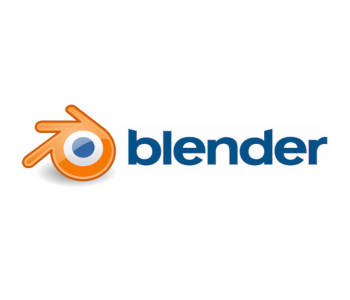 Blender isn't really known for its video editing capabilities. Everyone in the tech world knows it as a 3D animation software. But that doesn't mean that you can't edit your regular videos with it. It's tremendously polished and powerful, plus it's totally free. It's an open-source software after all.
Since it's an animation software, it does come with a built-in video sequencer, and this can double into an editor. You can perform essential editing functions like cutting and splicing. You can even do more complex work like masking and color grading. Additionally, it offers you some audio mixing capabilities.
For anyone looking for free software to edit your GoPro videos, Blender is definitely something you may want to take a look at.
You Can't Forget These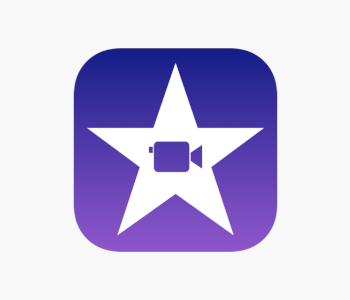 iMovie presents Mac users a way to create high-quality videos they shoot from their iPhones, GoPros, and other devices. It's an easy tool to learn and use. The interface is beginner-friendly, and you can create videos up to 4K in resolution.
You can fine-tune clips with color correction and effects that can drastically improve your videos. If you're a beginner, iMovie comes with built-in trailers and themes so all you need to do is plug in your choice of clips and you'll have a video that you can share on YouTube, Facebook, and other social media platforms.
Apple's iMovie software allows everyone to create their own videos easily. It's intuitive to use and provides you the flexibility to use media from different sources, especially your GoPro so you can produce a video that you can be proud of. The template features are an excellent way to introduce the idea of video editing to newcomers while producing solid professional results.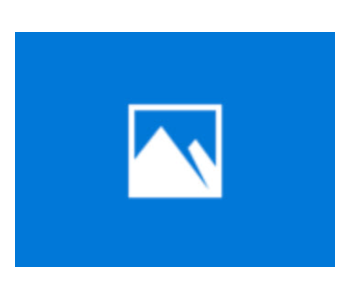 This is Microsoft's successor to Windows Movie Maker. Similar to its predecessor, it's a free video editor that allows you to create simple home movies by organizing different types of media in a timeline, apply special effects, add some music, and insert a few 3D animations.
This is not a full software by itself as it's somewhat hidden inside the Photos App. That means it has a much narrower scope, but it's perfect for anyone who wants to create a great video from various photos and clips without mastering a pro-level software.
The Microsoft Photo App's built-in video tool is perfect if you want to share all your media quickly and easily. It's by no means a complete tool, and it won't provide you the control that you're looking for from software built for pros.
A Special Mobile Mention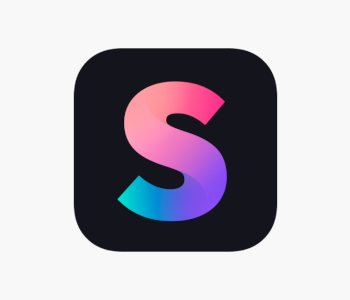 Splice is a video editing app that's made by GoPro that allows you to create videos by just using your phone. Of course, you can import your GoPro clips into your phone, then edit it with the app. However, this enables you to make videos without ever opening your laptop. This is particularly useful when you're on the go and want to produce an excellent video and share it on your social media accounts.
It's quick and easy to use, and you'll be able to edit videos in no time. A great feature of Splice is its extensive audio library that you will be able to use free of charge. There is a lot of royalty-free music from every genre possible so you can create different types of videos.
Wrap Up
Shooting videos from your GoPro is a great way to share your adventures with the world. These cameras are handy and virtually indestructible. This feature allows you to capture just about anything, even when you're in the middle of doing something extreme.
Video editing software has definitely come a long way, and that allows anyone to get their hands on one. Whether you're a professional or just love documenting what you do with your GoPro, editing gives you the opportunity to share your story with everyone else.
Now, with the different options, you have at your disposal, you can surely do that. There is a lot of software that is available for you to use. No matter what level your experience is with these tools, you can definitely produce videos that are engaging and stunning.