List of Headphone Manufacturers
3D Insider is ad supported and earns money from clicks and other ways.
Headphones are actually a type of loudspeaker. This might sound a bit surprising to you, but headphones are simply a pair of loudspeaker drivers worn over the ears. The two drivers for the two ears are connected via a band that runs around the head of the person using the headphones.
The advantage of headphones is that they allow a person to listen to the audio privately as opposed to conventional loudspeakers that can emit sound in the surrounding air for a larger group of people to hear the audio.
Headphones were originally developed for use by telephone operators back in the late 19th century. This was done so that the operators could have their hands free. Over time, the variety and the audio quality of headphones have increased. Nowadays, with mobile phones, headphones have become almost a necessity. They are also considered a fashion accessory in certain cases.
Headphones are now available in different levels of quality. The ones used with telephones are a lot different from the high fidelity expensive units used by audiophiles and professional users. Normally, headphones have a 3.5mm jack that plugs into the audio source. However, with the development of wireless technology, Bluetooth headphones are also common these days.
Headphones are used by audio engineers, DJs, call center employees, people walking on sidewalks, people commuting, and people in a variety of environments. Some headphones come with a built-in microphone (the ones used by call centers).
There are plenty of headphone manufacturers in the market these days. Some of the most well-known manufacturers are: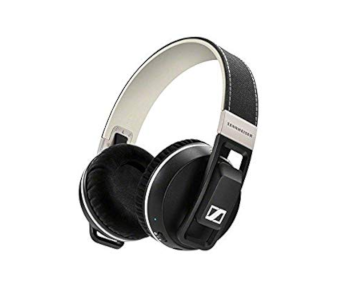 Sennheiser: This company is a German manufacturer of headphones, microphones, and other audio equipment. The company was started by Fritz Sennheiser in the year 1945. Today, Sennheiser offers a wide range of headphones and earphones that cater to different audiences.
Sennheiser's customers include musicians, the average public, recording artists, disc jockeys, gamers, and many more. Sennheiser is very well-known for its quality of sound and product design. Its presence across multiple market segments, its offerings across multiple price ranges, and its reputation make it a very popular brand.
Audio-Technica: Audio-Technica is a well-known Japanese audio equipment company founded in the year 1962 by Hideo Matsushita. Like Sennheiser, Audio-Technica has a presence across the budget, mid, and top-range products. The company is especially known for its high quality.
Its headphones receive rave reviews for their sound quality. Its over-the-ear circumaural M50x is one of its most successful products in current times.
Sony: Sony is a global brand in consumer electronics and the Japanese company has a solid product line in the audio equipment and headphone area as well. It has circumaural, supra-aural, and in-ear headphones that offer top sound quality.
Some of Sony's best headphone sets have been the MDR-V6 and, more recently, the MDR7506. These headphones cater to audiophiles and professional-grade users. Sony has affordable headphones and earbuds as well. Sony stands out among all its competitors in its consistency of offering top quality headphones decade after decade.
Panasonic: The Japanese list of manufacturers does not stop. Next on the list is another Japanese company called Panasonic. It was founded in 1918 in the Japanese city of Osaka. Panasonic is best known for its high quality and reasonably priced in-ear headphones.
The company offers a wide array of designs and colors. One can find in-ear headphones, over-the-ear circumaural, and on-ear supra-aural, and clip-on headphones in Panasonic's product lines.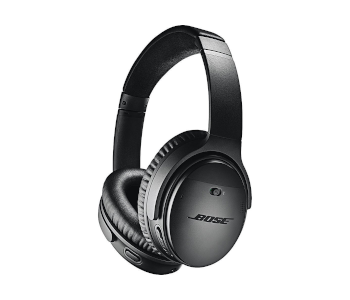 Bose: A relatively new entrant to the headphone market is a company started by Mr. Amar Bose back in 1964. The professor from MIT first started the company Bose to make speakers that emitted sound similar to what one would hear in a concert hall or in front of a live performance.
Over the years, Bose has innovated consistently and came out with cutting edge products. Today, the company is most famous for its noise canceling headphones. Bose headphones are very much the preferred choice in aviation and aeronautics. Bose products are some of the most expensive in the market but they are known for their technology and quality of sound.
Beyerdynamic: This German company founded in 1942 is reputed to be one of the best headphone manufacturers in the world. It has a product range of in-ear headphones, professional studio headphones, and mobile headphones. The quality of sound from Beyerdynamic headphones is believed to be one of the best among all headphone manufacturers.
Quality does come at a price and Beyerdynamic headphones are not cheap by any means. Beyerdynamic has been the official headphone supplier for prestigious global events like the Football World Cup and the Olympic Games.
Shure: A company that has been in business for an incredible 94 years, Shure was founded in the windy city of Chicago by Sidney Shure. Its headphone division, however, is almost brand new. The division is believed to have started as late as 2009.
Still, the relative newcomer status of Shure does not take away the high quality of the headphones that it makes. It has three major product lines, portable headphones, studio headphones, and premium headphones. Shure has a presence across various price points. One can find headphones for as low as $40 or premium top-end headphones for as high as $1000.
Grado: A watchmaker from Brooklyn by the name of Joseph Grado started this company in 1953 to make audio equipment. Over the years, Grado has focused on phono cartridges and headphones to become a master in both the product categories.
Because of its razor-sharp focus, Grado has more headphone designs than most other manufacturers. It has a Prestige Series, Reference Series, Statement Series, Professional Series, In-Ear Series, Wireless Series, and a Limited Edition Series. That, in short, means plenty of headphones across all kinds of price ranges and for all sorts of applications.
Grado is unique in using wood and metal to make sleek looking headphones. So whether you are looking for a pair of headphones for your commute, your professional audio work, or to make a fashion statement, Grado has something for you.
JBL: Known very well for its speakers, JBL has some great headphones as well. The company is actually Korean owned. That is because this American company was owned by Harman Industries, who in turn was bought by Samsung Electronics.
JBL may be a Samsung-owned brand, but it is a leader in Bluetooth audio equipment. It has headphones and earbuds that are very reasonably priced. One can get JBL's affordable range for $10 to $20 a piece. Budget customers and bargain hunters will find it worthwhile to have a look at JBL headphones.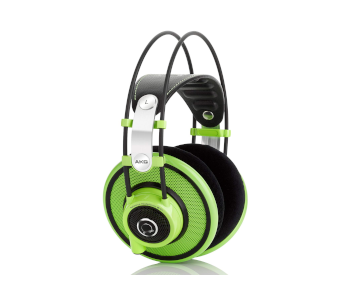 AKG: Another Harman company and a Samsung-owned brand is AKG. AKG stands for Akustische und Kino-GerateGesellschaftm.b.H. AKG is the only Austrian company in this list of headphone manufacturers.
The company was founded in 1947 and is credit with creating the world's first supra-aural open-back headphones. Today, it specializes in a host of audio equipment manufacturing. In the headphones area, it has a wide variety of headphones and earbuds across the entire spectrum of the price range. You can find AKG headphones for as low as $50 to premium-end models for as high as $1400. AKG earbuds as low as $30 can also be bought.
AKG's flagship model is the K812, which is also its most expensive headphone. It has a massive 53mm transducer, the biggest that AKG has ever produced.
Phillips: Perhaps the most famous Dutch consumer electronics company, Phillips has a long history of producing innovative and high-quality consumer electronics. Most people associate Phillips with lighting and home appliances, but the company has a decent lineup of headphones as well.
Phillips' headphones are quite different from the stylish and sleek looking cans that a Grado or an AKG may offer. Phillips has focused more on functionality rather than aesthetics. The headphones offered by Phillips are simple in design and focus on features like bass, lightweight, and portability.
It has inexpensive ear-buds, Bass+ product range geared towards the younger consumer, Flite range light-weight headphones with Bluetooth functionality for portability and flexibility, as well as high-end professional headphones. In fact, its A1 Pro headphones were co-designed with famous DJ Armin Van Buuren.
Skullcandy: Skullcandy is an American company based out of Utah that specializes in making headphones, earbuds, and other audio equipment which is geared towards outdoor enthusiasts, adventure sports junkies, and the younger 12 to 25-year old demographic. The company was established in 2003 and is relatively young when compared to the Sonys and the Sennheisers of the headphone market.
Skullcandy is unique in terms of its pricing and its product features. It offers affordable headphones and earbuds with loud volume and bass features. Most of its products are below $100 and that kind of affordability is what has propelled Skullcandy from being a little-known brand to one of the top headphone manufacturers in the US.
The company has higher-end headphones like the Crusher Bluetooth headphones and the noise canceling models which cost above $100, but their prices are way cheaper than the latest Bose noise canceling headphones.
That concludes our list of top headphone manufacturers. Whether you are looking to buy headphones or simply want to know more about headphone manufacturers across the world, this list is sure to give you a good idea of where to look.