All Ears: 27 Surprising Statistics About Headphones
3D Insider is ad supported and earns money from clicks, commissions from sales, and other ways.
Nowadays, you can barely walk a few feet without running into someone who's wearing headphones. What started out as a way to listen to music on the go or when you didn't want to bother the people around you now serves several more functions. Gaming headsets offer a higher level of immersions, while some wireless headsets have built-in virtual assistant functions. There are also noise canceling headsets that pretty much allow you to retreat into your very own world.
How common have headsets become and what spurred this sudden popularity? Check out some statistics about headphones and headsets below – some of these might surprise you.
The rise of headphones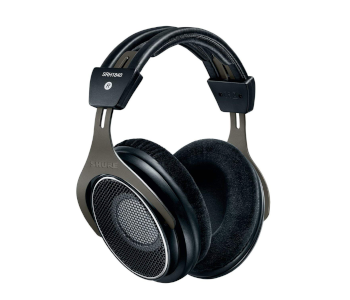 Headphones traditionally referred to a pair of small speakers worn around the head of over the user's ears. While the first functioning headphones were created in 1910, it was not until 1958 when the first stereo headphones were produced when they were deemed useful industrially and commercially.
At around the same time, earbud-style earpieces were also developed, although these were primarily developed as hearing aids. By 1964, the 3.5-millimeter radio and phone connector was developed and remains the most commonly used connector in portable audio devices until today.
Although headphones enjoyed a healthy level of popularity in the 90's, reinforced by the rise of portable audio players like the Walkman and the Sony Discman, it was not until 2012 when the headphone market experienced sudden growth.
In 2012 alone, the revenues for headphones soared by an unprecedented 32%. According to industry analysts, this sudden growth was coincident with smartphones and other mobile devices that could play audio through wired or Bluetooth connections.
Another factor that contributes to the growth of the headphones market is that they are now cheap enough that people can afford to own multiples. According to a survey conducted in 2014, 53% of millennials claim to own at least 3 pairs of headphones.
The size of the headphones market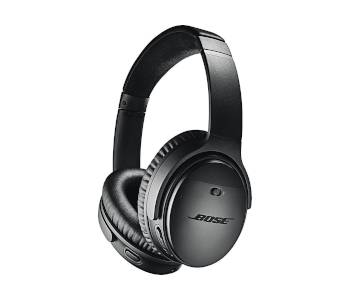 In 2018, the total revenue of the headphone sector reached $3.94 billion, up by 1.3% compared to the previous year. On a per capita basis, this corresponds to $12.03. In terms of volume, this revenue figure corresponds to 336 million units sold, which indicates an average sales volume increase of 12 million per year.
Worldwide, the US is considered the leader in total revenues generated in the headphone industry. However, due to lower unit prices, the Asia-Pacific region has actually sold a greater number of units. In 2014, over 185 million headphones were sold in the Asia-Pacific region, which accounts for about 41% of the total sales volume globally. About 60% of these sales were generated in China.
According to a survey conducted in 2017, about 30% of the respondents claim to own a Sony headset. Following Sony are the major brands Bose (20%), Beats by Dr. Dre (18%), Skullcandy (17%), Panasonic (14%), Philips (14%), JBL (10%), and Sennheiser (6%).
More surprising is the fact that around 27% of the respondents claim to own headphones that are not included in the list of brands presented during the survey. With more than 3000 headphone manufacturers worldwide, this means that there's a significant share of the global market that is not held by the major players.
The division of the global market share generally agrees with the results of the survey. Sony is still the overall global leader of the headphones industry, holding about a 17% share. A close second is Apple, which holds an 11% share if the Beats market is integrated with Apple brand headphones. The combined 29% market share of these two brands is big enough to account for a total of 47% of the total revenues of the headphones market.
How are headphones used?
Surprisingly, a majority of the headphones being purchased nowadays are purchased by the corporate segment. Corporate consumers, particularly the call center industry, accounts for about $3.5 billion in revenues. On the other hand, consumers who purchase headphones for personal use accounts for only 40% of the market.
Interestingly, only 9% of people who own headphones actually use them for work. A vast majority (87%) still use them for listening to music while 49% use their headphones to movies or TV shows. There is still a significant portion (36%) of the population who use headphones to listen to the radio.
About 25% of responders use headphones regularly when calling someone on their phones. This figure is roughly equal to the portion of responders who use their headphones to listen to audiobooks.
Wired vs. wireless?
Currently, wired headphones are still considered more popular than their wireless counterparts. Around 59% of the total market share is held by wired headphones, with the other 41% corresponding to wireless headphones. However, this balance is expected to shift to the side of the wireless headphone segment soon.
Since 2014, the wireless segment of headphones has managed to outgrow the wired segment by a huge margin. In 2017, the revenue for sales of wireless headphones corresponded to $850 million, in contrast to the $120 million revenue of the wired headphone segment. This number is expected to grow in the next years, with wireless headphones expected to generate a $2540 million revenue by 2022 and wired headphone revenue only growing to $285 million.
Geographical trends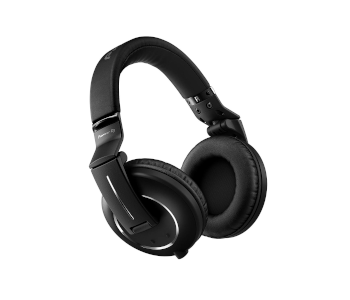 Although the US currently leads in terms of the total revenue of sales of headphones, the volume and revenue of headphones have started to rise in Europe mainly due to the popularity of music in Western Europe and the Scandinavian regions. For similar reasons, the Latin America region is currently experiencing the fastest rise in the market for headphones.
Developed countries such as Japan and South Korea are considered innovators. The demand in these regions has focused on more technologically advanced headphones, including those with noise-canceling features and superior audio fidelity.
The iPhone issue
Since the iPhone 7, the flagship Apple smartphone has been redesigned to NOT have the standard 3.5-mm jack. The reception to this change was negative across the board. 71% of iPhone users thought that this was a bad decision on Apple's part, while 73% of Android users chimed in and said they would probably not make a switch to the iPhone given the lack of a standard audio jack. After the iPhone 7 was released, over 60% of its users reported experiencing problems with the lack of the audio jack, mostly due to rapid battery drain because of constant Bluetooth use.
Final thoughts
You probably don't need to look any further than your own home (or maybe your desk!) to find anecdotal evidence of a growing market for headphones. They are so prevalent that it's far more common to encounter people who own three or four headphones than someone who does not own any. Compared to a few years ago, headphones nowadays are cheaper, more durable, and produce better audio quality.
The latest trend in headphones seems to be focused on innovation – noise-canceling headphones, headphones that deliver richer audio, and gaming headphones with very low latency. There is also a growing demand for highly durable headphones with some sort of weather-protection, making them perfect for listening to music while working out in the gym or while out for a run.
Headphones have gone a long way from the simple and flimsy ones that were being worn with Walkmans a few decades ago. The market shows no sign of slowing down, and we are so glad to be around to see its growth.