Headset vs Headphones: What is the difference?
3D Insider is ad supported and earns money from clicks, commissions from sales, and other ways.
Are you trying to figure out whether you need to buy a headset or headphones, but have no idea how to decide? In this comparison guide we will examine the differences and similarities between headsets and headphones so that you're able to make an informed decision.
We will take a look at the features that differentiate headset and headphones. Making the right buying decision usually boils down to examining the features so that you're able to understand which product will meet your needs.
Read the comparison guide until the very end so that you also get a sense of which option best matches your needs. We are confident that you'll make the right buying choice after digesting the information presented in this comparison guide.
Microphone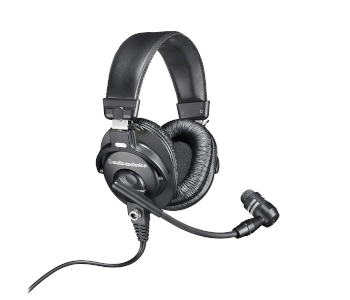 The biggest difference between headsets and headphones is that the former has an attached microphone. Headphones can also have microphones, but they are integrated within the framework. Therefore, headphones have less bulk and are more practical to wear while outdoors. Integrated microphones do not have the same quality as headsets, but they are good enough to take calls and use voice assistants.
Here are a few of the advantages of headset microphones:
Comfort: the mic boom allows you to place the mic close to your mouth, which means you don't have to speak loudly to be heard. Some booms are detachable or can be rotated upwards to move it out of the way then not in use.
Noise cancelation: microphone booms do a good job of canceling background noise so that the person at the other end of the line can hear you clearly. Noise cancelation is not able to block out all audio effectively, but it's good enough when used in offices and at home.
Voice pickup: some headset microphones come with voice pickup that isolates vocals and boosts them over other frequencies. The feature is typically found in professional grade headsets that are used to take calls in an office setting.
The best microphones are found in professional headset manufacturers by brands such as Sennheiser, Jabra, and Plantronics. The voice quality is superior to casual Bluetooth headphones that come with integrated microphones.
Audio quality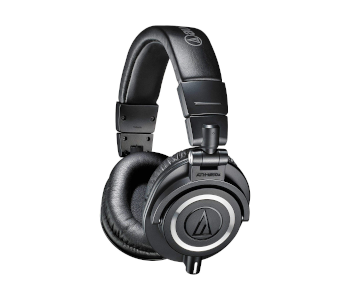 Headphones have superior audio quality when compared with headsets. Even budget headphones have more sophisticated audio drivers. Headsets used for taking calls do not require good drivers for music, which means it's not a feature that's fair to compare.
However, headsets used for gaming make a fair effort to provide excellent audio quality. For example, Sennheiser offers a few headsets such as the GAME ONE that comes with technology from their mainstream headphone offerings. Gaming headsets tend to have an audio profile that is not true to life. They tend to include surround sound and boosted bass that allows the gaming world to be brought to life. The drawback of such an audio profile is that music quality suffers compared to audiophile offerings.
Headphones have the best audio quality out of the two due to the attention to detail and sophisticated driver technology. The frequency range is usually wider and there is more balance across the range. Furthermore, the top audio brands such as Bose, Audio Technica, and Pioneer do not manufacture headsets.
Comfort and convenience
Do you want an audio solution for use outdoors? Then headphones are the clear choice since they are more comfortable and less bulky. You would look odd walking around with an over-ear headset that has a big mic boom. Nowadays there are lightweight headphones that look trendy and provide a secure fit. They are great for buyers that are constantly on the move and don't want to adjust the fit constantly.
However, there are one-ear headsets that provide a lightweight minimalist fit allowing you to enjoy good comfort. They are suitable for driving and taking calls at the same time. It's safer than holding up your smartphone with one hand, which significantly reduces your ability to drive safely.
Here are some of the top factors to consider when trying to buy comfortable headphones or headsets:
Weight: we had added the weight of all headphones and headset we reviewed so you can compare. This value is noteworthy because some models look heavier than they are. Manufacturers make use of lightweight materials so you're able to enjoy a long-lasting fit without feeling fatigued.
Earcups: the soft cushioning of the earcups determines how comfortable they will be to wear for extended periods. Breathable materials are ideal if you want to avoid moisture and heat build-up.
Headband: the headband must have soft cushioning on the underside. However, light headsets tend to avoid soft cushioning since the low weight means minimal pressure is exerted on the head. Furthermore, the headband must be highly adjustable so that you're able to get the right fit for your head.
Price comparison
The best combination is an audiophile grade pair of headphones and a standalone mic, but that's expensive. However, standalone mics are significantly better, which is ideal for professional YouTube channels and while hosting a gaming Twitch session.
Headsets are the cheaper options if you need to use a good mic and decent audio quality – specifically the gaming headset offerings out there. Headsets quality has dramatically increased in recent years without raising the price so you are spoilt for choice.
Conclusion
Now that you understand the differences between headsets and headphones you can make the right buying choice for your needs. It's a good idea to buy a pair of headphones and a headset so that you can choose from both. Sometimes the headset will make more sense and vice-versa.
The marketplace is rich with many headsets and headphones so you are sure to make the right choice for your needs. Pay attention to the small details so that you're able to make a straightforward buying decision.