Helix Professional Grade 3D Printer Launches On Kickstarter
3D Insider is ad supported and earns money from clicks and other ways.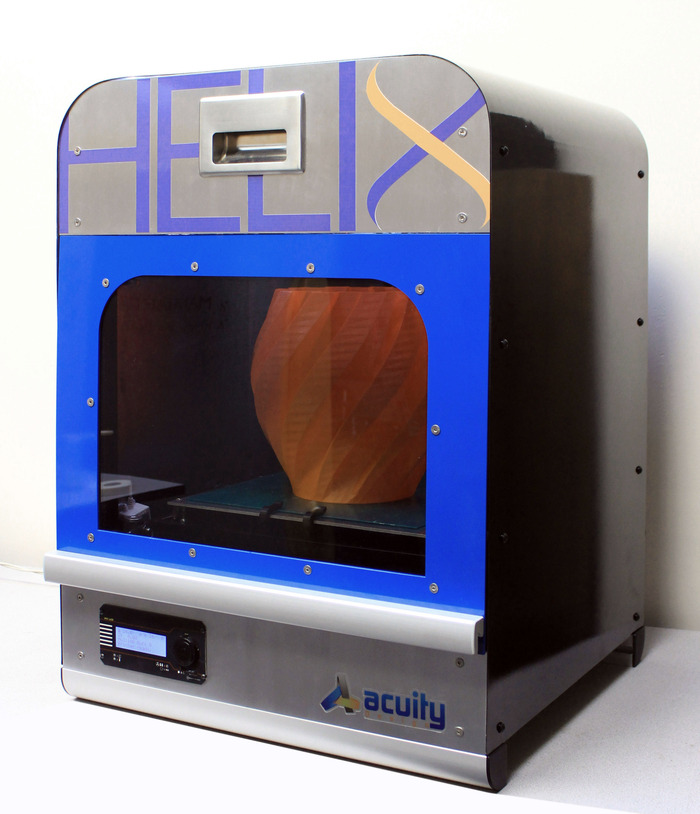 Missoula, MT based Acuity Design has launched their Helix professional grade 3D printer that adds a new twist to the high end 3D printing market. The Helix 3D printer isn't intended for your average hobbyist. Acuity Design has created the printer for engineers, architects, k-12 schools and universities, maker spaces, machine shops, and anyone else that doesn't have $15,000+ up front and $8,000+ per year for service and materials for a standard professional 3D printer.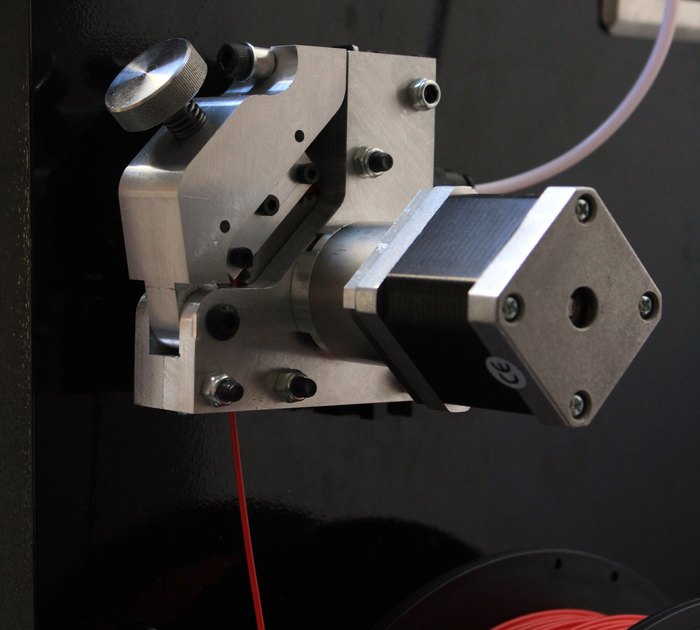 So what makes the Helix so special? Apparently the dual Exact Retract Extruder's that come with the printer are the best in the world and the large 30 litres of build volume let you create all your 3D printing needs in high quality detail that hobbyist 3D printers can't deliver. One of Design Spark's proudest achievements is the diverse range of filaments that are supported straight out of the box. Some of these include Nylon, PETT and HIPS.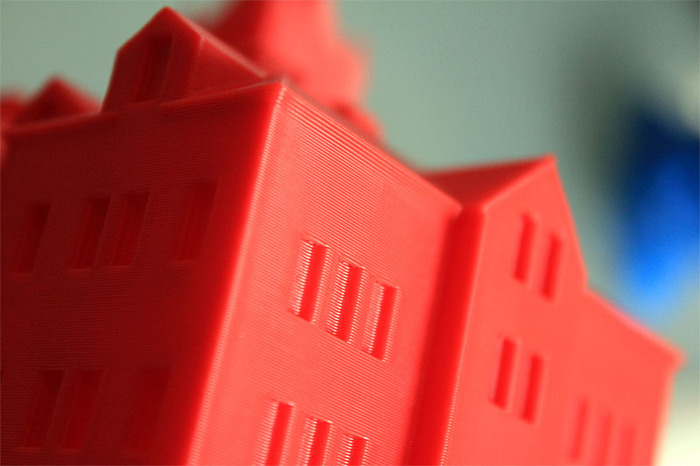 Failed prints are often caused by slipping and stripping filament, the Exact Retract Extruders completely eliminate this by spreading pressure on the filament over a greater area on custom-cut filament drive gears. The team at Acuity Design are so proud of their Exact Retract Extruders they decided to offer them on their own for $400.
Here's a current list of features the Helix has to offer:
30 liter (more than a cubic foot) build volume with heated bed
Our own dual Exact Retract Extruders – the absolute BEST extruder you can buy
X/Y gantry with custom-made precision anti-backlash lead screws and machined billet aluminum carriers (NO BELTS!)
Print head speeds up to twice as fast and locational precision three times more accurate than typical belt-driven 3D printers
Beautiful enclosure with large windowed access door and lighted interior
TIG welded steel build platform carrier
Ability to print large ABS and nylon parts without warping
Dual all-metal, actively cooled E3D hotends
Multitude of material choices including ABS, Taulman nylon, PETT, PLA, PVA, HIPS, polycarbonate
Autonomous micro-SD card printing with ViKI panel and Azteeg X3 control board
Ships fully assembled and calibrated with two spools of filament and software ready to install
250+ hours of print time on the Beta unit
Whilst the Helix is certainly less expensive then equivalent professional grade 3D printers, newcomers to 3D printing will probably want to look at less expensive desktop printers. A limited run of pre-production units will set you back $4,850, while early birds will get a Helix for $5,250. Check out Helix's Kickstarter page here.
About Acuity Design:
Acuity Design was founded in 2012 by two mechanical engineers frustrated by their experiences in the corporate world. There had to be a better way…
…to design products; with beauty, durability, sustainability, and economy as equal partners.
…to give back; sharing know-how and tools with the open source maker community.
…to live; working smarter so there is time to spend with family and enjoying the outdoors.
With these goals in mind, Acuity Design assembled a like-minded team of innovative product design professionals and set off to prove it was possible.
Warning; 3D printers should never be left unattended. They can pose a firesafety hazard.