Best Home Automation Software for Comprehensive Smart Device Control
3D Insider is ad supported and earns money from clicks and other ways.
A quarter of American households used at least one smart device back in 2017, and we're set to see that number double by the start of the 2020s. Once you get a taste of what a smart lightbulb or security camera can do, it's hard to stop at just that single gadget. More often than not these are followed by thermostats, smart outlets etc., and before you know it you've got a smart home full of devices, all with their own apps and whims.
Rather than clutter up your phone, consider investing just a little more and get a smart home hub! These are home to versatile software used to configure the behavior of smart gadgets you own so that they work together and take cues from each other. You haven't experienced true home automation until you've drawn the blinds, started playing some music, and put the coffee maker on with a single mouse click or phone tap!
Here are the best home automation programs to help you orchestrate your new smart lifestyle. Some are more expensive or harder to get into than others. On the other hand, each can serve as the nerve center of a well-oiled smart home that does your bidding & makes handling so many mundane tasks much more convenient.
Samsung SmartThings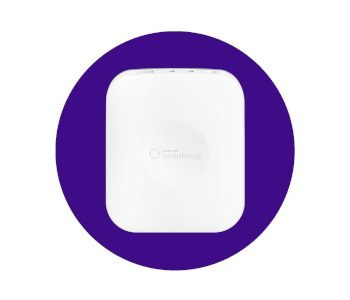 SmartThings is Samsung's all-encompassing solution to home automation. All you need to get started with it are the SmartThings hub, a few gadgets to control, and a bit of patience to familiarize yourself with the way this powerful yet sometimes convoluted app works.
By far the biggest advantage SmartThings has over other home automation solutions is its broad 3rd-party device support and the relative ease with which they're recognized. Place your light, thermostat, or any other device close to the hub while pairing is active, and that should be enough!
Even if a device isn't supported by SmartThings yet, there's a good chance that someone in the community has written a piece of code that will. You can create applets that integrate such code into the core app, expanding its usefulness exponentially.
The app's layout is simple but can get confusing if you've added a bunch of different smart gadgets. The home screen contains a dashboard to which you can add buttons for devices & scenes you'll use the most. The devices screen lists all connected devices. Tapping on one brings you to a custom screen with personalized controls (a virtual remote for Samsung smart TV-s, color & brightness selection for smart lights etc.). You can group devices by room or function here too which makes accessing them more convenient.
The most versatile part of the app are automations. Here you can choose among pre-programmed options like regulating the temperature based on a sensor in the room you've just entered, or turning all the lights in a specific room on/off. You'll soon be adding custom automation commands though as this is very simple.
First, you pick a condition, such as ringing a doorbell. Then you can assign multiple actions to the condition that will be carried out simultaneously like turning a light on, playing music through smart speakers etc. Scenes work in much the same way, the difference being that the condition is a virtual button you can pin to your dashboard instead of any physical action.
SmartThings is easy enough for beginners to use while offering those experienced in home automation advanced ways to customize their smart home experience. It's a balanced piece of software well worth the asking price of its hub.
Apple Home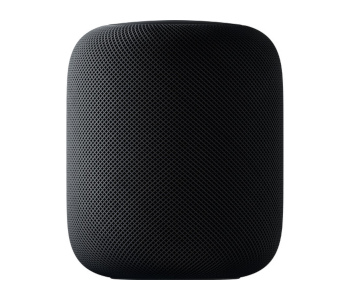 In spite of announcing HomeKit back in 2014, you could control compatible devices only through Siri onboard an iOS-powered phone or tablet until recently. The folks at Apple have partially come to their senses in the meantime and have released the Apple HomePod and Apple Home app. The former is an Echo-like smart speaker with Siri built in, while the latter is Apple's take on home automation software, and the focus of our review.
Currently the Home app can be installed only on iPhone & iPad devices and supports considerably fewer products than SmartThings as the criteria for being admitted into the HomeKit family are much more stringent. On the plus side, pairing HomeKit-compatible products with your phone is a snap now – just enter the provided identification code and you're ready to use the device. This is a welcome change, and a far cry from the troubles you sometimes had to go through with Siri as the only means of control.
On the surface Home is similar to SmartThings – there's your home screen with customizable buttons, room grouping, scene creation, and automation rules. Home's individual device controls aren't always as complete though. Tapping on a device turns it on/off most of the time, while finer control is accomplished by holding your finger down and adjusting the siders that appear after a short while. This is an intuitive approach but may exclude some advanced settings you'll need to access in the smart device's original app.
These aside, scene setup, automation, and Siri voice control work very well. The ability to reverse a scene is pretty useful – tapping one that turns your Apple TV on and dims the lights twice will reverse these changes without the need for a separate scene. Automation works with a variety of triggers including the time of day as well as smart device & sensor activation. Siri is always quick to control individual devices or execute scenes. If you've got a newer iPhone or iPad, you won't even need to reach for it as they're always listening for Siri to be mentioned.
Apple Home is by no means bad – it complements the HomeKit environment perfectly and does away with much of the hassle that made setting 3rd-party devices up to work with it unappealing. With broader support for partners and the possible addition of an Android app, the Apple Home experience is sure to become even better.
Wink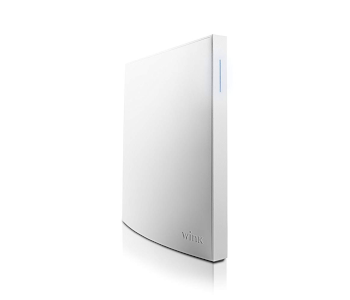 The Wink app is another home automation solution closely tied to a proprietary hub, the Wink Hub 2. It might lack some of SmartThings more advanced features, but is very easy to get into for anyone who hasn't experienced the power of home automation. The hub gives Wink a slight edge over SmartThings in that it supports a wider spectrum of protocols like Kidde and Clear Connect. Users who like to create expansive custom commands may find it a little too basic though.
The app's home screen is well-designed, showing you groups of related items represented by large icons of locks, cameras and the like. Each of these is home to all installed devices of the same type. Wink made an effort to include in-depth installation instructions for many of the most popular supported devices, so pairing them with the hub is generally a smooth experience. Selecting a single device opens up status and configuration options.
Shortcuts, Robots, and Activity are three other tabs you can navigate to from the home screen. Shortcuts are used to execute simple commands like locking your door or drawing all the smart blinds in a room. Other apps' automation screen is replaced by Robots. These are more advanced commands that require a device, cause, and effect to be entered. Robots do a fine job for simple tasks like turning the heat down once you've left home. They're limited to one action per condition but can be scheduled to work at certain times of the day. Lastly, Activities gives insight into your smart devices' actions in an easy to understand history format.
The Wink app could be considered the home automation software of choice for anyone that's new to the smart lifestyle or just wants a hassle-free experience. There's not as much room to grow as a user as with SmartThings, but Wink's ease of use and broad compatibility are sure to find it a broad audience.
HomeSeer HS3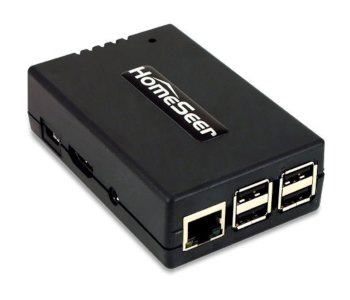 While not nearly as popular as the first three home automation solutions we discussed, HomeSeer trumps them all when it comes to compatibility and customization possibilities. The price of entry is a bit steep since you have to buy one of their proprietary smart hubs, the cheapest of which will cost you $200. On the other hand, the hubs have better processors and more memory than others, and save all of your settings locally, eliminating the need for a constant Wi-Fi connection.
HS3, HomeSeer's control software, can be accessed either via PC, Mac, or a mobile device. It has a steep learning curve and requires the user to be more tech-savvy than other alternatives, but the payoff is big in return. You get support for lesser-known protocols like A10, UPB, and X10, and can expand the software's repertoire further through 3rd-party plugins. There's a premium version called HS3PRO which offers Zigbee & Z-wave support without relying on separate plugins, plus free access to every future plugin released by HomeSeer.
Although you can control & automate practically any smart device through HS3, you should strongly consider getting HS3Touch Designer along with it. This companion program lets you customize both the web-and mobile app interfaces for HS3 down to the slightest details. You can build HS3's layout from scratch with custom icons, buttons, and even tabs. All of this naturally comes at a price, but advanced users with dozens of smart devices to control will find HomeSeer to be the most sophisticated & user-empowering way of doing so.
Home Assistant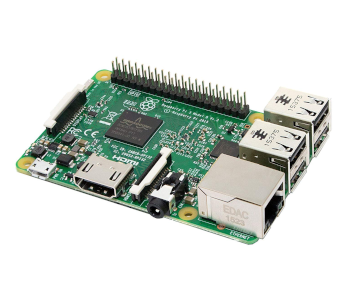 Are you looking for a cheaper alternative to HomeSeer and don't mind writing a few snippets of code now and again? Home Assistant is an open-source, web-based home automation program you can control all of your smart gadgets with through a combination of user interface & code. There's a large & thriving community surrounding it so updates are frequent and substantial.
It's written in Python and can be installed onto any computer that has Python 3 up and running. As the program is very lightweight and not at all resource-intensive you could turn a Raspberry Pi into a 24/7 hub for less than $50. Once installed, Home Assistant searches for and pairs with your devices automatically. It even interfaces with SmartThings so you can access both services from one place.
The user interface is well made but simplistic. Through it you can group items and have them perform various actions based on a single trigger. More advanced automation rules require you to pick up a computer language known as YAML. It's a bit overwhelming at first, but if you keep at it YAML can be used to orchestrate some truly elaborate scenes. The community is happy to offer help as well as concrete examples you can integrate into your own setup.
OpenHAB
Our final recommendation is another open-source project you'll need some programming knowledge to use effectively. OpenHAB is written in Java and has both desktop & mobile versions unlike Home Assistant. On the surface they're pretty similar as initial setup is easy & the number of supported devices high. OpenHAB is a bit more user-friendly though.
Its user interface is more advanced as many options are accessible through clicks instead of command lines. The developers really started paying attention to attracting novice users with Paper UI, a streamlined interface that gives them access to the most commonly-used tasks. Even so, you'll be spending a fair amount of time coming up with Xtend scripts if you want to write any kind of advanced automation routines. Not familiar with Xtend? Download a plugin and write all the code you need in Java instead.
OpenHAB's only major drawback is that the official version is slow to receive new updates, partially due to the emphasis the main developers place on quality control. The user base doesn't seem to mind though. You'll find many helpful individuals and active discussions on the forums, so if you're daunted by the prospect of getting into OpenHAB, know that there's a dedicated community you can turn to for advice.