Home Security Black Friday 2019 Deals (Arlo, SimpliSafe, and Ring)
3D Insider is ad supported and earns money from clicks and other ways.
It's never been a better time to invest in a smart home security system. They protect your family and property, can be voice-controlled, and work with other smart products to fool thieves into thinking someone's home. Black Friday brings substantial savings for the most popular home security products, so seize the moment and get peace of mind at a bargain price.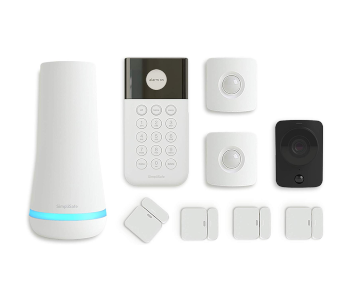 SimpliSafe Home Security Kit
Original Price: $381.95
Black Friday Price: $265.05
SimpliSafe offers the most comprehensive and user-friendly DIY home security system on the market. The system is modular, meaning you can buy the starter kit now and add as many different sensors or detectors as you need later. This 9-piece starter kit includes the hub, a keypad, four contact sensors, a panic button, and a motion sensor.
Setting SimpliSafe up is easy. The essentials boil down to hooking the hub up to a Wi-Fi connection, installing the keyboard, and downloading the app. Then you place all the sensors around your home and can configure them individually from a smartphone. Apart from the components listed here, SimpliSafe offers smoke alarms, temperature & moisture sensors, and a security camera.
You arm the system by setting it to Away mode. That activates every sensor and sends a notification to your phone if one is triggered. Home mode disables everything but the contact sensors, so you can relax while still being protected from intrusion. The hub has a powerful built-in siren and will go off if a burglar tries to tamper with a sensor or the keyboard.
SimpliSafe backs the system up with professional monitoring that costs $15/month. Pressing the panic button will silently dispatch the authorities while putting a unique PIN into the keyboard will seemingly deactivate the alarm but alert SimpliSafe anyway. You can set up the PIN along with ones that offer temporary access in the app.
Ring Alarm 5 Piece Kit
Original Price: $199
Black Friday Price: Will be revealed later
Ring is king when it comes to cost-effective home security systems. The price of entry is excellent, they offer some of the cheapest monthly subscription rates on the market, and expanding the system is a snap. This kit that comes with contact sensors, a motion sensor, the hub, a keypad, and a range extender
Setting the system up is simple and made easier by written and video instructions. Placing and activating each component takes minutes, and you can position the sensors where needed thanks to the handy range extender. It strengthens the System's Z-Wave mesh network and helps maintain a stable connection over a large area.
The motion sensor uses passive infrared to accurately detect movement in a 90-degree angle while ignoring small children and pets. The contact sensors chirp if someone opens your doors or windows. Ring includes instructions on fitting them regardless of moldings. The hub facilitates communication between components and connects them to your phone through Wi-Fi. It and the keyboard both have blaring sirens that go off if someone tampers with the system.
Professional 24/7 monitoring costs just $10/month. This also includes access to stored videos if you connected the alarm system to any of Ring's cameras. It works well with other smart gadgets like lights or third-party sensors and accepts verbal commands from Alexa or the Google Assistant.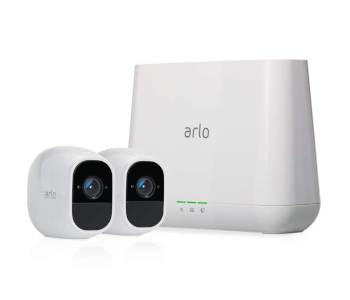 Arlo Pro 2 Wireless Home Security Camera System
Original Price: $479.99
Black Friday Price: $311
Neither Ring nor SimpliSafe include security cameras as part of their core packages. Arlo concentrates exclusively on providing round-the-clock video surveillance, so it's a great alternative if you're more concerned about your home's immediate surroundings. The basic Arlo package contains two versatile cameras and the Wi-Fi hub. More cameras can be purchased separately.
Arlo offers some of the best DIY security cameras for a reasonable price. The ones you get in this deal are waterproof and excellent at monitoring your porch or backyard. Better yet, they're battery-powered. That means you can place the cameras anywhere without worrying about access to mains power. Arlo claims that a fully-charged camera lasts six months, but that estimate drops the more activity there is. Recharging the cameras is straightforward and done in a few hours.
Footage is recorded in crisp 1080p and covers a viewing angle of 130 degrees. That's enough for a broad overview of your property without causing barrel distortion. Picture quality is excellent in different lighting conditions, and a capable night mode ensures you miss nothing during nighttime either.
Arlo Generously offers seven days of free video storage. There are tiered paid options as well that expand the cameras' features. $3/month lets you designate motion detection zones and enables people detection. Seven dollars more increases the storage period to thirty days and hooks you up with e911, a service that makes it easy to contact emergency services from a cellphone.