Best Hoverboard Deal for Christmas Announced
3D Insider is ad supported and earns money from clicks and other ways.
Christmas is right around the corner and hoverboards are one of the most popular items of the year. Gotrax has announced discounts across a range of their products. The Denver based company offers electric hoverboards and scooters that are sold at leading retailers such as Amazon and Walmart.
It's very important to be aware of safety when you are deciding on a hoverboard. Badly designed hoverboards created a lot of bad press for the industry after their batteries malfunctioned. Hoverboard companies have since come together to regulate themselves and as part of that effort companies like Gotrax have their products independently tested to achieve UL 2272 certification.
Hoverfly Eco Hoverboard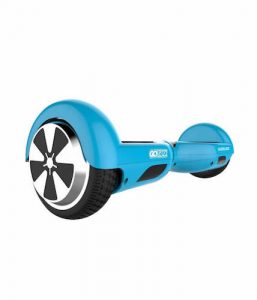 The Hoverfly Eco (Link on Amazon) is a powerful beginner friendly hoverboard. It has a 250 watt motor that can go up to 12 miles on a single charge. It takes just 1.5 hours to charge this hoverboard. It can reach impressive max speeds of 7.4 MPH. It also has built-in LED lights so that you can ride around safely.
The Hoverfly Eco has a zero degree turning radius that lets you spin around with ease. It also has non-slip foot pads to keep you firmly in place and protective bumpers in case you run into something. The hoverboard has a weight limit of 220 pounds, which is fantastic for the price range. The minimum recommended weight to ensure good wheel traction is 44 pounds. It is a self-balancing scooter which means it will automatically adjust to keep you balanced.
The Hoverfly Eco is a fantastic hoverboard at an unbeatable price. It has specs that much more expensive models struggle to achieve. Some $700 models don't have the 12 mile max range of the Hoverfly Eco and many hoverboards are slower.
The Hoverfly Eco is perfect for people looking for a quality hoverboard at an affordable price for Christmas. It is currently on sale for $179, which is a $20 discount from its retail price. You can save more money with the limited time coupon code below.
This hoverboard is our favorite budget hoverboard pick. It comes with far more features than most hoverboards of the same price.
Glider Electric Scooter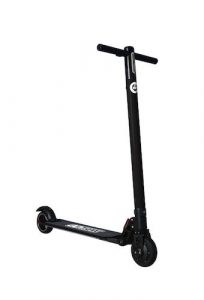 The Glider electric scooter is on sale for $219 right now. It has a retail price of $349, so you can save $130 on it for Christmas. The coupon code below is also valid for this device until Sunday.
The Glider is an ultra-portable scooter with a 250 watt motor. Most electric scooters are unwieldy and large. The Glider is extremely small for its class. It can cruise at speeds of up to 17 MPH. It has a max range of 9.3 miles.
The handle on the Glider electric scooter folds like a regular scooter allowing it to be easily carried or stored. It has an LED light to make it easy to glide at night. The Glider is a fantastic deal at its current Christmas price.
You can get an additional $20 off the Hoverfly Eco hoverboard or the Glider electric scooter by using 3DINSIDER20 as a coupon code during checkout. This discount is only valid until Sunday at midnight.
Hoverboards are popular for a reason. They are a lot of fun to ride and they get people outdoors and away from the electronics. A quality hoverboard provides endless hours of entertainment. The discounts that Gotrax has released will make hoverboards more affordable for people this Christmas season.