Best Hoverboard Deals for Christmas
3D Insider is ad supported and earns money from clicks and other ways.
Hoverboards are expected to be on the top Christmas gifts this year. Hoverboard have gotten a lot safer and only independently certified hoverboards are allowed to be sold on sites like Amazon. The certification is called UL2272 and it puts hoverboards through a battery of tests.
Hoverboards provide endless hours of fun for people of any age. The best part about hoverboards is that it gets people away from computers and phones and outdoors. Hoverboards almost never get boring because of all of the new tricks that you can do. Let's take a look at the best hoverboards for Christmas many of which are on sale.
Gotrax Hoverboards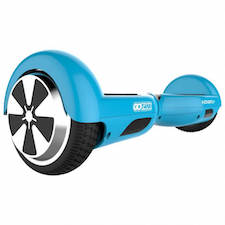 Gotrax is a Colorado based company that makes excellent hoverboards at an affordable price. The company makes the Hoverfly Eco (Amazon Link – more color options on their site) which is selling for $20 off right now. It is $179 and comes with impressive features for the low price.
It has dual 250 watt motors and it can go up to 7.4 MPH. It has a range of up to 12 miles on a single charge and a 220 pound weight capacity. This is as good as most other hoverboards. It's hard to find a hoverboard that has these specs under $200.
Gotrax also has an electric scooter on sale. The GLIDER Electric Scooter is selling for $219, down from its retail price of $349. That's a $130 savings for Christmas. It can go up to 17 MPH and has a max range of 9.3 miles. It has an LED light to make it safer to ride at night.
Other Hoverboards
If you want more features than the Hoverfly Eco, then consider the TOMOLOO Hoverboard for around $360. It has built-in speakers so you can play music and it can be controlled through a well-designed app. It has the same range, slightly lower max speeds at 6 MPH, and slightly more powerful 300 watt motors. It can carry a max weight of up to 264 pounds.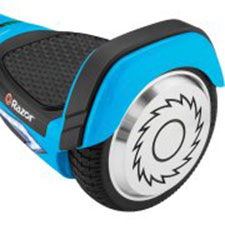 The Razor Hovertrax 2.0 is on sale for $249 for Christmas. This is a discount of $50 from its retail price. It has powerful 350 watt motors, max speeds of 8 MPH, and it can take up to 220 pounds of weight. This is a good option if you want something from a huge brand.
The Segway miniPRO has been discounted and is the perfect Christmas gift. It is normally priced at $699, but you can pick it up for $399 in time for Christmas. That's a $300 savings and a great deal. This hoverboard comes with all the bells and whistles including app control, knee pads, a max speed of 10 MPH, and much more.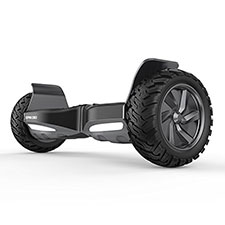 At $599, the EPIKGO Self-Balancing Scooter is the meanest hoverboard around. This machine was designed for off-roading and you can abuse it quite a bit. It has 400 watt motors and 8.5 inch pneumatic tires that can ride over tons of obstacles. It's even waterproof so you can ride it without fear.
Hoverboards are a hot item this year so if you want one you should order soon to ensure on-time delivery. Shipping and order volumes are both high right now so take this into account. A hoverboard is bound to be just about the greatest present you can give this holiday season.