How to Rent a Drone – Easy to Follow Guide
3D Insider is ad supported and earns money from clicks and other ways.
Drones have been gaining popularity since they were first commercialized for personal use. Drones are used mostly for photography and videography. The rise of social media and vlogging has pushed up the demand for drones. Besides photography, drones are increasingly finding use in the fields of package delivery, disaster management, and other innovative applications.
Benefits of renting a drone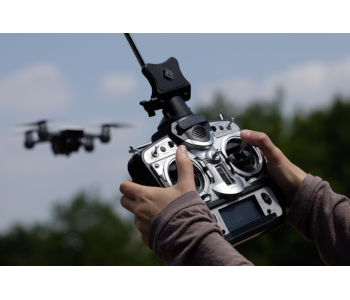 Buying a drone can be an expensive prospect as they don't come cheap. Identifying the high price of purchasing a drone as a potential problem, companies around the country have attempted to plug that gap by offering drone rental services. Renting a drone can not only make it more affordable to use the technology, but it can also allow individuals and businesses to try and test out drones in a safe and risk-free way.
Someone who is new to drones might have the money to purchase the drone but wouldn't necessarily know which model would be the most appropriate choice. Drones come with various features and at various price ranges. Experimenting with various rental drone models allows a user to understand his/her drone requirements and what kind of features he/she should be looking at.
There might also be professionals or businesses that need a very specific kind of drone for a very specific type of job. For example, a camera person may need a fast moving drone to keep up with a car while shooting a short video. It does not make sense for that person to buy a special high-speed drone just for that one job. After all, he/she does not know if that drone will be used again anytime soon. It might just end up gathering dust. In such cases, rental drones offer a strong value proposition to the camera person.
So drone renting sounds pretty exciting, right? But before you go about researching companies from where you can rent a drone, it will help to first understand what the process of renting a drone entails:
Visualize and prepare your shots first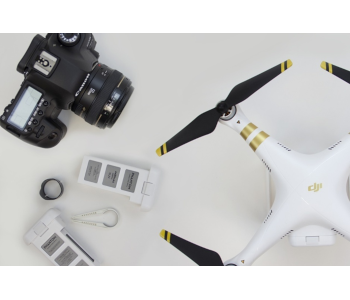 Before you hire a drone, plan out the shots that you want to take using the drone. You must try and make a storyboard to graphically represent how your video will unfold and play out. The key items to conceptualize in this activity are the choice of shots and their sequence. There are 5 main types of drone shots to think about.
First is an aerial pan shot which basically involves keeping the drone stationary and then rotating along the vertical axis to get a pan view of the landscape, from left to right. Or, you may want to do a complete 360-degree turn to get the full surrounding view of a particular location. Such shots are considered as aerial pan shots.
The second type of drone shot is the tracking shot which basically tracks a moving person or object. This kind of shot requires a certain level of skills because the drone has to move in parallel with the person/object being tracked. The drone operator has to keep up the drone with the moving subject. A sports event is one common example of a tracking shot.
Next is the pedestal shot which involves the drone moving up, higher than a crowd of people or any other obstruction to make visible the background or something which can only be seen from a higher vantage point. Such a shot can also give viewers an idea of just how large the crowd is. This shot is relatively simpler because the drone only has to move up. There is no panning or sideways movement.
Fourth is the flyover shot. In this shot, you would fly the drone over a venue or a subject. There could be only one subject like a stadium or the subject could be an area full of buildings like in a mega city. You would approach the subject, then fly over it, and then pass it and move beyond. Such shots are sometimes used to create the impression of time passing by.
Lastly, the reveal shot is used to reveal something by creating a bit of suspense. You would fly the drone higher or wider to slowly reveal something which is behind an obstruction. This kind of shot would require you to steadily move the drone in a particular direction. Editing such a shot would be simple as you would cut any unwanted portions.
Knowing all the shots that you want to have will guide you towards selecting the right drone, the right rental company, and even deciding whether you need a drone pilot.
Narrow down your choice of drones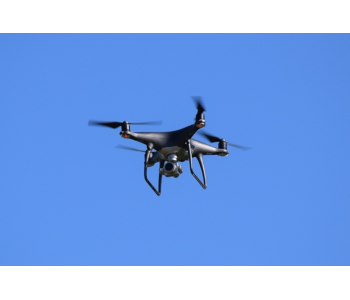 Once you have visualized the video you are trying to make and know what shots you need, it is time to think about what drone would fit your purpose. You need to think about how much time it will take to complete all the shots and how much battery/flying time you need. You would want to look up what the acronyms RTF, BNF, and ARF stand for and what they mean. Things like range limit, height limit, maximum speed, sensor redundancy, camera resolution, lens details, and other drone features must be checked before making any selection.
Look for a reputed rental company
Once you know what drone you need for your project, look for reputed rental companies that can lease out those drone models to you. A company that has been in business for long is a good start. Look at the variety of drone models that they offer for rentals. In particular, find out if the company has the latest models or if it is stocking older models.
Next, you would want to check on the pricing for your preferred drone model and compare the same across different websites. Compare the rental cost for 3 days, 4 days, a week, or whatever duration you prefer.
Then, look for locations where the company ships its drones. The good rental companies will ship the drone to your home or to a location in the country where you may be traveling.
A large and established business will list out the clients who rent drones from the company. Look at the quality of clients who do business with the company. Some companies will have their own fleet of drones while some other companies are aggregators who connect drone owners and drone users.
You might also want to verify if the drones that a company is renting out are FAA registered. Flying a non-FAA registered drone could land you in trouble. At the same time, you will probably need to hold an FAA remote airman's certificate.
Some of the most well-known drone rental companies are:
Blue Skies Drone Rental
Lens Rentals
The Lens Depot
Fat Lama
Camera Lens Rentals
Dronepal
Out of these companies, Fat Lama and Dronepal are peer-to-peer rental companies. It means that they are a platform which connects individual drone owners with drone users. It is a great way for users to find people located near their location who are willing to rent out their drones. Users also get a wide variety of drone choices depending on drone owners that they can find near their location.
For the drone owners, renting out their drones is a decent way to earn some passive income on their drone investment. Such peer-to-peer websites offer insurance policies that cover both sides i.e. the user and the owner. Payments are handled by the P2P rental company and it will normally charge a fixed percentage of the rental fee as a service charge for making everything work.
Choosing the drone and duration of the rental
After zeroing in on the drone model and the rental website, the next step is to select the drone and the dates on which you are planning to rent the drone. It is always a good idea to book the rental far in advance of your planned usage dates. Giving dates as far out in advance as possible increases the probability of actually getting the drone model that you want. Booking a drone at short notice might mean that a particular model that you are eyeing may not be available.
An equally important point to note is the rental duration. It may be a good idea to rent the drone for a slightly longer duration than your planned work because bad weather can throw schedules off course. You would not want to have to return the drone without actually completing all your planned shots. So always keep some buffer time when you plan your drone usage timeline.
Payment, Deposit, and Insurance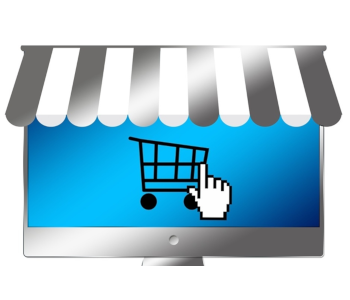 Now that you have selected your preferred drone model and are lucky enough to find it available during your preferred dates, you will add the selected drone to your cart and proceed to the payment page. At this time, you may also be required to select an insurance option. Drone rental websites offer insurance policies which cover you for any damage to the drone or even theft of the drone. Damage to parts like blades, batteries, controllers, landing gear, etc. is normally covered under such insurance policies.
Just before making the payment, you may also select any accessories to go with your drone. As you make the payment, you would normally be charged a refundable deposit. This is a deposit similar to what you would pay when you rent out an apartment. The deposit is to cover the rental business in case someone decides to flee with the drone. It covers the business risk of the rental company.
Shipment or Pick-up
Once you have made the payment for your rental drone, the rental company will either ship you the drone or give you the option to pick it up from a local partner near your location. If the company ships you the drone, it normally also sends you a return shipment label. That way, your payment covers the drone shipment to you and the return back to the company. Make sure you inquire about this before you select a rental company to work with.
Also keep in mind that shipping rates may be extra, over and above the rental fee, or it may be included in the rental fee. Clarify the shipping fee details before making any payment.
Upon receiving the drone….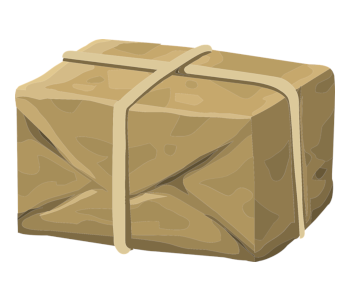 If you are picking up the drone in person from a physical location, make sure you inspect the drone equipment before you sign off on any document or taking possession of the drone. If you are located far away from the drone rental location and are receiving the drone by mail, then upon receiving the package, check all the equipment.
You basically want to make sure that every single component that you receive is in good working condition. Check if the batteries are charged or functional. If batteries are not provided, and if they were supposed to be there, then point that out to the rental company.
If you are going to use the drone for photography or videography, then check if a memory card is provided. High definition cameras require the use of a certain class of memory cards as they have to write large amounts of data at high speeds. If your rental contract includes a memory card, then make sure it is in there along with all the other equipment.
If you have ordered any accessories with your drone, then check if all of the items are in the package. Basically, the whole idea is to verify if everything that was supposed to be included along with the drone equipment is there. If anything is not functional or damaged, then immediately inform the drone rental company as soon as you discover the problem.
You may also hire a drone pilot if you want a professional result unless you are adept at handling the drone. You can find drone pilots in your local area by running a google search or you can use websites like hireuavpro.com and find someone who is skilled at operating a drone and looking for work.
Returning the equipment
Once you are done using the drone, you will either have to ship it back or drop it off at a physical location somewhere close to your own location. Shipping the equipment back is either done through the return shipping label which the rental company may have already provided you or you would have to pay the shipping charges for the return. The details depend on the rental company's terms and conditions.
Some other things to keep in mind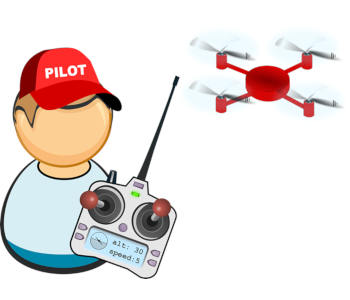 So you have selected your drone, found the right rental company, and have received that exciting shipment. You are ready to fly that drone. But before you go and do that, remember the following points:
Be about 5 miles away from all airports. You do not want to be in the news as the person who shut down the airport for a few hours because of unauthorized drone flying.
Do not make the drone go too high. Be within 400 feet from the ground and stay within that limit.
Do not fly over other people you don't know without their permission. It does not take long for someone to become paranoid and sue you for feeling threatened or upset because their privacy was compromised.
Do not fly over government facilities, or else the police might just show up at your doorstep.
Do not fly over crime scenes or natural disaster areas like a forest fire. It would be unsafe to do so.
Try not to fly over other people's private property.
Do not land in wet grass or mud.
If the police do show up or if you do get into trouble, keep your calm and be polite.