The Importance of ABS Plastics in 3D Printing
3D Insider is ad supported and earns money from clicks, commissions from sales, and other ways.
The 3D printing industry has been getting massive attention since last year. Its popularity skyrocketed since it was made commercial five years ago. It's just right to give the same attention to one of the most common materials used in this kind of technology, the acrylonitrile butadiene styrene. 
Acrylonitrile butadiene styrene, or more commonly known as ABS plastics, is a popular material for 3D printing. It is a thermoplastic, which means it softens and can be molded when heated and hardened when cooled. This material has been vastly used in traditional manufacturing in wide array of industries because it can take many forms while maintaining its high quality. It can also endure extreme weather conditions and is chemical resistant. Because of these qualities, most of the products that we encountered or used in a daily basis are made of this kind of plastic.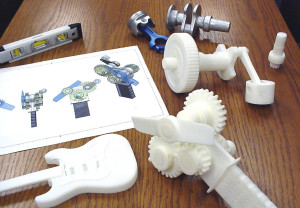 It is no wonder that ABS plastics also became a core ingredient to 3D printing. Though companies and enthusiasts still continue their search for better materials to be used for 3D printers, this popular material still tops the list when it comes to overall quality, which includes hardness, toughness, electrical insulation properties, and gloss. It can also be also be engineered to achieve a certain level of resistance and toughness required for a specific product or design to be considered usable.
While engineers, hobbyists, and tinkerers are still fine-tuning the quality of 3D printing results, for the meantime, products created by 3D printing may not be as good as its traditionally manufactured counterparts when it comes to visual quality. However, this can be easily addressed by sanding the finished product and using automotive spray filler. It is also helpful to use Butanone for the solvent. Though there are already other materials that can be used to achieve the visual aesthetics wanted, ABS plastics are still preferred by engineers and makers who want to accomplish the mechanical use of the product. For a comparison sheet, see 'PLA vs. ABS Plastic – The Pro's and Cons'.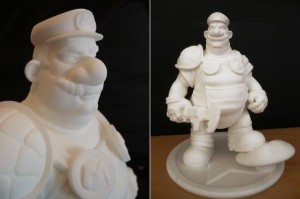 Though it may take another year or two before 3D printers can create products with excellent aesthetic value and superb quality, this technology gives businesses and entrepreneurs a peak of unlimited possibilities in the manufacturing industry which can drastically change the way how they do business in the near future. Its potential is too great to ignore. It is still on its beta stage, improving through constant trial and error, but we are already thrilled on what wonders this technology can bring to our lives. What are you looking forward to?
Warning; 3D printers should never be left unattended. They can pose a firesafety hazard.