IoT in the Real World – How the Internet of Things Is Making Our Lives Better, Right Now
3D Insider is ad supported and earns money from clicks, commissions from sales, and other ways.
It's easy to get all psyched up for the future of IoT. The internet abounds with articles gushing about smart cities, fully-automated factories, and hydroponic gardens the likes of which we won't be seeing any time soon. However, the Internet of Things already has a tangible presence in the world and is growing at a phenomenal rate. It is estimated that there will be 20 billion IoT devices by 2020, and the number is sure to grow exponentially as breakthroughs are made and production becomes cheaper.
So, where are all of these IoT devices then? They're all around us, slowly emerging into the collective consciousness and transforming our lives. You already have one if you've got a smart speaker or light bulb, to say nothing about more extreme examples like refrigerators or washing machines.
In this guide, we showcase all the areas where IoT devices are already making a marked difference. All the devices we mention are available to the public at reasonable prices and have already proven themselves to be reliable and beneficial. However, this is only a broad overview and the tip of the iceberg as there are hundreds of connected devices to choose from. Get a taste of what's on offer and start exploring the world of consumer-grade IoT devices on your own!
The Smart Home
The smart home is the best-developed and most accessible IoT segment hundreds of thousands of users already take advantage of around the world. It is made up of connected devices which control your home's climate, ambiance, and security. Setting a smart home up requires a hub that lets different devices communicate with each other and the user through a unified interface. Smart IoT devices in your home can be commanded by their own as well as the hubs' centralized apps, or issued verbal commands through smart speakers & AI assistants.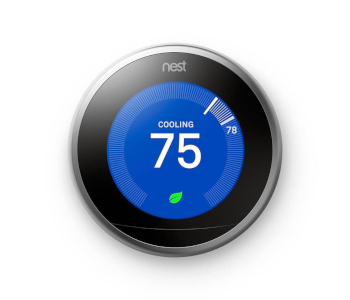 Nest's Learning Thermostat is the darling of the smart home scene. It embodies the philosophy at the core of IoT by making an essential task like home climate management more intuitive while also affecting and being affected by other devices.
The thermostat examines your daily patterns as well as temperature preferences and comes up with heating & cooling schedules that fall in line with them while also saving energy. It knows when you're not home via geofencing and will automatically conserve power until you return. It also syncs with smart home products like lights to turn them on when you get home and can be set to Away mode as a response to your smart security system being armed.
The greatest hallmark of Nest's thermostat and IoT devices like it is its autonomy. You could take advantage of its scheduling options and micromanage your home's HVAC system for every hour of every day of the week, but it's easier and surprisingly effective to let it figure the schedule out on its own and adapt as needed.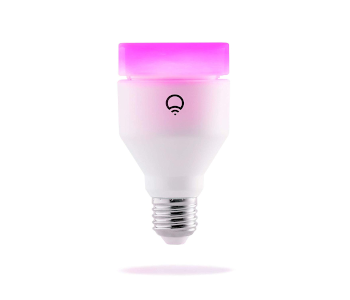 Lighting is the most diverse category of smart home IoT products. It contains everything from plain white bulbs through ones that can shine in one of millions of colors to more exotic fare like ambient lights and light strips. You'll find most of these are covered by LIFX, a manufacturer that became popular because of their lights' versatility & brightness.
LIFX bulbs don't require a proprietary gateway to connect to your smart home and work seamlessly with all major AI assistants. The customization options are exhaustive – you can turn the bulbs on and off remotely and create schedules for them based either on time or sunrise & sunset. Some white-only models have color temperature adjustment while RGB bulbs offer color customization that aims to recreate an ambient scene or changes in tune with your music.
Connecting the bulbs with the rest of your smart home yields interesting and potentially life-saving results. Have a smoke alarm? Let a LIFX bulb blink red whenever it detects a hazard. Are you using a security system with geofencing? Program the bulbs so that arming it triggers them to randomly come on and fool thieves into believing you're home.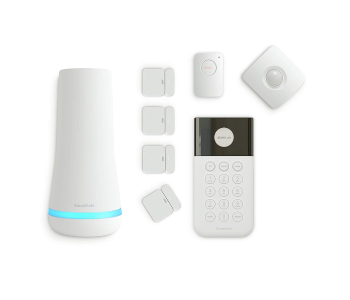 The smart security system is an excellent example of how IoT is changing established industries. Before you had to have a security firm outfit your home with expensive equipment which you can now set up yourself at a fraction of the cost. SimpliSafe's system contains a keypad, contact sensors that detect entry through doors & windows, a motion sensor, and a loud siren. It is modular, meaning you can get more of the same sensors as well as expand the system with cameras, leak detectors, and smoke alarms.
SimpliSafe is connected to your smartphone via an app that lets you arm it, gives you access to the security camera's live view if you bought one, and notifies you when a sensor has been tripped. More importantly, you have round-the-clock support from licensed security professionals who can help resolve issues or contact the authorities on your behalf.
Fitness Trackers
Fitness trackers are portable devices you attach to your body that collect information on it and your activities. This information is processed either on the device or through cloud computing and interpreted in a way that's easy to understand and follow for extended periods. Using a fitness tracker gives you quantified insights into your health and serves as a strong motivator to keep improving.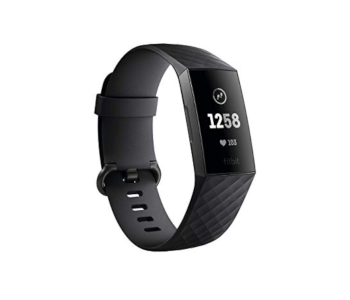 Fitbit is the world's leading fitness tracker manufacturer, and the Charge 3 is one of their best models. The device is lightweight and comfortable, yet has a large touchscreen display. It can detect when you start to run and will only log your actions as physical activity while you're exerting yourself. There are modes for swimming, jogging, treadmill running, and regular running.
The Charge 3 is an all-day tracker since it monitors your heart rate 24/7. Come night time it turns into a sleep tracker that monitors your sleep phases and calculates how rested you are afterward. There's even a feminine feature that helps ladies keep track of their periods.
The Fitbit app offers current and historical information on stats like your food & water intake, steps taken, calories burned, distance traveled, and more. It lets you set and edit daily challenges as well as manage which notifications to display on the Charge 3. You may also enter predefined responses that are sent to contacts from the Charge 3 if you get a message during your workout.
Location Trackers & Personal Safety Devices
No one wants to go through the hassle of looking for missing keys or the trauma of not knowing where their loved ones are. Location devices use IoT to keep track of and relay the information on the whereabouts of a person, pet, or item. They are programmed to send out automated distress signals or audible alarms to help narrow down the search or get help faster.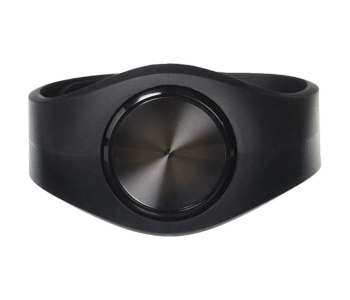 The V.ALRT is a connected device that sends an emergency message along with your current location to three contacts. You can activate it by pressing a button, but the V.ALRT also has an accelerometer which detects falls and notifies your contacts automatically. The device connects to your phone through Bluetooth and can be set to activate if it goes out of range. You can wear the V.ALRT on your wrist or tuck it away inside a purse. A misplaced V.ALRRT is easily found since it has a loud alarm that can be turned on in the app.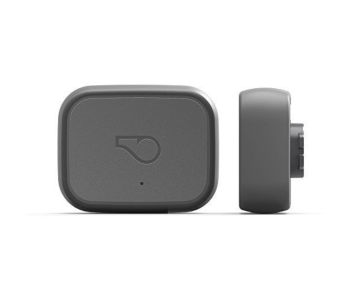 You'll never lose your cat or dog again if you get the Whistle 3, and you'll find out more about their activity levels to boot. The whistle straps onto your pet's collar and is small enough not to restrict their movement. It is also rugged enough to keep up with their adventures since it is water- and dustproof.
Whistle works on the principle of safe zones. If your pet is within your home's Wi-Fi range, the Whistle remains inactive and conserves its battery. Multiple safe zones can be set up around other Wi-Fi locations too. The GPS kicks in once your pet leaves the safe zone and gives you live location info, greatly simplifying tracking and retrieval.
The app doubles as a fitness tracker. You get to set up your pet's account and put in info about it like size, weight, and breed. You then get statistics on the pet's activity and daily goals for it to achieve.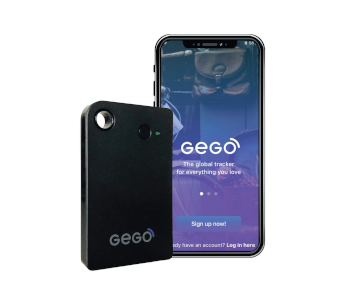 Gego combines 3G wireless networks, GPS, and Bluetooth into the most comprehensive luggage tracking system on the market. It's thin and small enough to fit in any travel bag and has a rechargeable battery that lasts for 5 days, 15 if you keep it in power saving mode.
The different tracking methods give you a diverse set of options. Turning Bluetooth on will have the device sound an alarm each time you enter or exit Bluetooth range. On the other hand, GPS allows you to locate your luggage on a map with a great degree of accuracy. Want to save power? Leave the Gego in 3G mode, and it will only register a location change when your plane lands or you change cities.
Medical Devices
While it'll be a while before smart hospitals become a reality, IoT is already saving lives in numerous innovative ways. For example, patients living in remote areas can already get in touch with doctors via video link. There's also a growing number of connected devices which enable you to take a more involved approach to health monitoring and make drug administration simpler.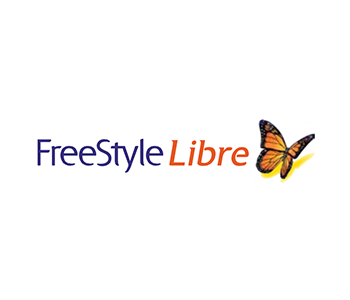 Freestyle Libre and InPen are two devices that are drastically improving the lives of diabetes patients.
The Freestyle Libre is a glucose monitor that consists of a sensor and a monitoring device. The sensor attaches to your skin and takes glucose readings for 14 days. It measures the glucose present in your cells' interstitial fluid. The readings you get are a close match to ones derived from blood sugar levels with the benefit of not having to draw blood all the time.
The sensor takes continuous measurements, and the last 8 hours are displayed when you check the monitor. That way, you get to observe fluctuations and trends in glucose levels instead of a single reading at one moment in time. Historical glucose level data can be stored and reviewed as well.
InPen is an insulin pen with a smart app that tells you when your last insulin shot was and warns when it's time for another. The pen has a proprietary system that distinguishes between priming and administering an actual shot. Its app features a calculator that takes your glucose and carb levels into account and suggests optimum insulin doses which you then adjust on the pen. Each insulin shot is cataloged and available for your physician to see through Apple's Health service.
The Smart Pill Dispenser from Livi makes worrying about proper dosage and medication times a thing of the past. It has 15 vials that accommodate pills of different sizes. Each vial has room for 90 days' worth of pills. The dispenser flashes green and sounds an alert each time a dose is due and displays the medication name along with dosage instructions. Access to the vial part is locked to prevent unauthorized tampering.
You use Livi's web interface to program the schedule for each medication and can see how much time until the next dose is due. There are in-depth notifications as well – patients and their caregivers can be notified each time a dose is dispensed, but also if a dose was missed or someone tried to force the lock open.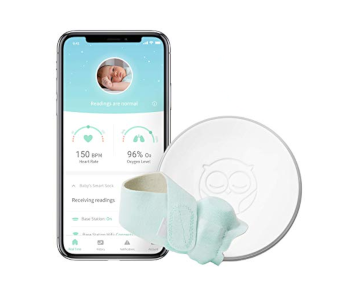 The Owlet Smart Sock 2 is a health monitor for babies. It consists of a base unit, a sensor, and three pairs of socks. The sensor fits into a pouch on the socks and doesn't restrict the baby in any way. Each pair of socks is intended for a different age group. Babies up to 18 months old are supported.
The sensor measures the baby's movements and sleep patterns as well as blood oxygenation levels. It sends out a warning to your phone if any of the parameters reach dangerous levels. You can set notification thresholds for each parameter in the app as well as get health information or a historical overview of readings. The Smart Sock 2 can prevent the onset of SIDS and is indispensable for babies born prematurely or suffering from respiratory health issues.
Connected Cars
Cars are on the cusp of undergoing the biggest revolution since the internal combustion engine. The next few decades will see the refinement and acceptance of self-driving vehicles which will require powerful AI and a stable broadband connection. While we're not there yet, today's connected cars can do some remarkable things in their own right like provide multimedia entertainment, diagnostics tools, driving insights, and can contact roadside assistance if you're in an emergency.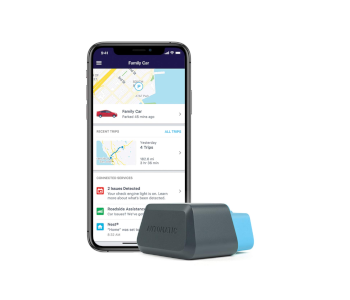 The AUT-450C is a device that plugs into your car's OBD2 port and offers insights into its health and expenses as well as your driving habits. Plugging it in your vehicle and pairing with your smartphone lets you keep track of your location and catalog trips complete with stats like distance traveled and fuel spent. As you drive, nearby gas stations show up on the app's navigation map in case you need a refill. Trips can be archived and looked up at any time while fuel logs help you manage expenses.
Driver insights are another awesome feature. AUT-450C tracks your acceleration & breaking patterns and cross-references these with trip maps. The result are tailor-made suggestions on how to approach specific stretches of the road to drive more safely in the future. Speaking of safety, an optional subscription to Automatic's support service lets you contact roadside assistance free of charge several times per year.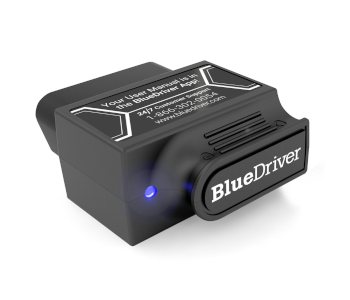 The BlueDriver Bluetooth Pro uses the same port as the AUT-450C, but its focus is on diagnosing and offering advice on how to address OBD2 codes. Its extensive database features multiple probable causes and solutions for each of the thousands of recognized codes. The system is always up-to-date on manufacturer recalls and the latest car models. It diagnoses problems, offers solutions, and will even help you pass your next emissions test.
The Pro's app is a fantastic blend of practical design and loads of information. Its live view is particularly useful since it shows gauges and line graphs of functions like rpm, speed, or fuel alcohol percentage in an accessible way. You can save and export the detailed reports it makes to help your mechanic address the problems you can't fix yourself.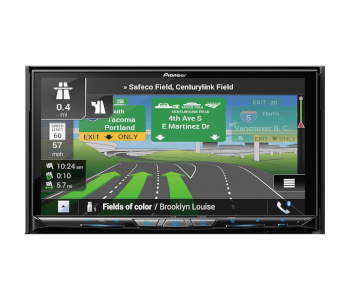 Your car doesn't need to come smart out of the factory – even older models can join the IoT if you replace their head unit with a state-of-the-art one like Pioneer's AVIC-W8400NEX. It has a large touchscreen, built-in DVD player, and wireless access through both Bluetooth and Wi-Fi. There's also Pioneer's own navigation system complete with voice commands.
The AVIC-W8400NEX can stream multimedia to multiple devices and supports hands-free smartphone use through Apple CarPlay and Android Auto. CarPlay is especially well integrated as accessing your iPhone's interface on the AVIC-W8400NEX's screen or giving verbal commands to Siri is a streamlined experience.
Agriculture
IoT has been making great strides in agriculture with advancements like smart greenhouses and specialty drones that dust or water crops. Consumer-grade solutions are available on a smaller scale too, ensuring that your yard is the most vibrant it can be without spending a fortune on water bills.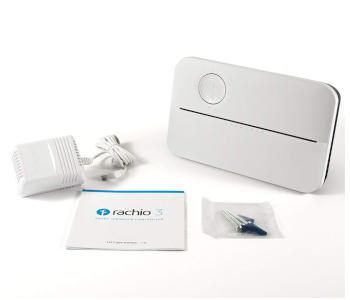 Rachio is one of the best examples of IoT in service of smarter resource management. It is an irrigation controller that attaches to your existing system and then automatically waters each zone based either on its water requirements or a schedule. What makes Rachio so unique is its use of IoT to make informed irrigation decisions. The controller has access to a network of weather satellites that provide thorough and up-to-date information on local weather conditions.
Rachio's connections and irrigation algorithms in action result in optimally irrigated yards along with noticeable savings in water consumption. The system is smart enough to skip watering altogether on rainy days or when doing so would cause freezing. You help Rachio by specifying what type of soil and plants it is dealing with and specifying whether or not the irrigation system is on a slope. Once it has all that information, Rachio can devise complex watering schedules based on terrain, weather, and season on its own.