How to Upload Podcasts to iTunes
3D Insider is ad supported and earns money from clicks, commissions from sales, and other ways.
There are countless places to upload and promote podcasts these days. Despite the choice, there's one place that stands out above all others. iTunes is by far the most recognized way to get podcasts in front of eyeballs, and indeed ears. It's quick and easy too, even for the raw novice, once you know what to do. My simple guide here walks you through the steps to upload podcast to iTunes.
Before You Publish Your Podcast
It's tempting to upload a new podcast as soon as possible. I say, not so fast. There's a lot of competition, so a little attention to detail can make a huge difference. I'm going to assume you've already recorded your audio file. If not, you may want to read our guide 'How to Create a Podcast' before continuing here. Now it's time to get that podcast uploaded to iTunes.
Here's a 5 step checklist of podcast to-dos. We'll go over each of these in more detail soon.
Complete, check, and recheck, your podcast details
Choose a podcasting host if you don't have one
Save your RSS feed's web address or URL
Download iTunes and create an account
Submit your new podcast to Podcasts Connect
That's all there is to it. All you do then is wait for iTunes to approve your podcast. I'll now break the process down into bite-sized sections to simplify the above procedure.
#1 Complete the Podcast Details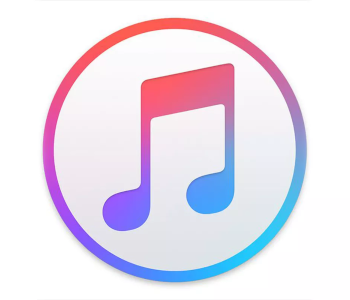 Don't neglect the metadata, which is information saved in an ID3 tag or container. An ID3 is a window with fields to enter text and upload your artwork. You can add the podcast's metadata at the beginning or end but never forget it. Your potential listeners can't view any information about your podcast without an ID3 tag.
Here are some of the typical data you can expect to attach to an audio file:
Name of the author (podcaster)
Publish date
Brief description
Episode number if part of a series
Cover art
There may be other optional fields too, but you can get a general idea.
Summing up podcast details
Make sure you have part 2 or 3 ready if your new podcast is part of a series. Podcasters often fail not because their podcasts suck, but because they fail to follow through on time. Think carefully about the artwork too. If the title fails to catch someone's attention, the graphic cover may come to the rescue.
#2 Choose a Podcast Host
There are plenty of podcast hosts that offer excellent value packages. Choose one that can slightly exceed your present needs. After all, you do not want your bandwidth to run out. That would block potential visitors from listening to your podcasts. Also, pick a host that lets you easily upgrade or downgrade your account as necessary. Some of the popular options include:
There are others, so be sure to shop around until you find one that meets your expectations. Storage (space for your Mp3 files) is not that crucial at the start. However, you can never have too much bandwidth. My advice is to go with a plan that offers unlimited bandwidth just to be sure.
Other podcasting host considerations
Here's a rundown of the features/services to consider whatever you decide:
Easy to navigate, intuitive interface
Resources that let you share and build an audience
Apps for Android/iPhone listeners
iTunes Support and RSS Feed
Allows you to scale the plan as the audience grows
Supports different audio file types
Community support forum
Excellent customer support
#3 Save the Podcast's RSS URL
RSS is an abbreviation for 'Real Simple Syndication.' Your RSS URL is an updatable feed that other users can subscribe to. It's invaluable for podcasters because it notifies followers each time you add new content. Podcasting hosting platforms provide RSS URLs which look like this:
https://www.yourpodcasts.com/feed/podcast
It's quick and painless to submit new RSS feed URLs with an active account.
#4 Download iTunes, Create an Account
You must have an account with iTunes before you can submit your podcasts. Download the newest version from Microsoft's Online Store for computers. If you already have an account but want a separate one for your podcasts, you can do that too. Another account also lets you tailor the ID name so that it reflects the title or the theme of your podcasts.
You can open a new account using an Apple iPhone, iPod Touch, or iPad. It's the same method whereby you fill out the required details and agree to the terms. That's it.
#5 Submit Your Podcast to iTunes
First, you need to get the RSS URL from your podcast hosting platform. You then submit the unique URL to iTunes so that your feed shows up on Apple Podcasts. It's a straightforward process and shouldn't take more than a few seconds if your details and URL are correct. The process is equally painless if you decide to submit your Podcast URL to other directories.
Waiting for Approval
Waiting is the hardest part, especially for first-timers who are eager to see their podcast online. iTunes must approve your new submission before it goes live. The submission time can take up to 24 hours, but it's usually just a few. However, new podcasts can also get rejected if there are errors or reasons to refuse the file. If that happens, heed the rejection, make the changes, and then resubmit.
Summing Up
iTunes is incredibly popular but still explore other places to promote your new podcast(s). Be sure to monitor the stats to see what works and what doesn't. Be open to experimentation and tweak the campaign if it doesn't attract enough listeners.
Below are a few sites other than Apple Podcasts to submit your audio files.
The point is to recognize your niche, find your target audience, submit, rinse, and repeat.
Good luck, and happy podcasting.