Jaybird Earbuds Black Friday Deals 2019 (X3, X4, Run)
3D Insider is ad supported and earns money from clicks, commissions from sales, and other ways.
Jaybird earphones allow you to stash your phone in your pocket and not get caught in up in wires when you are on the road, on the trail, in the gym, or anywhere else you might work out. They boast excellent sound quality and a super-secure, waterproof design, so you can bring the same musical awesomeness during your runs – rain or shine.
This Black Friday, get the best deals on Jaybird earphones and save up to 50% on these top-selling products.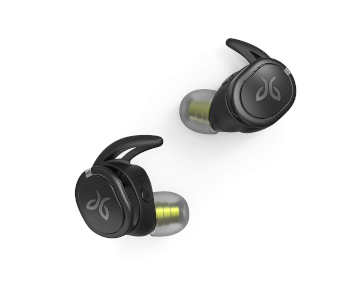 JAYBIRD RUN TRUE WIRELESS HEADPHONES
Original Price: $179
Black Friday Price: $111
The Jaybird Run True Wireless headphones are sports headphones that deliver a radically freeing experience to runners. They bring incredible, customizable sound in an ultra-lightweight package and a secure, comfortable fit. With up to 12 hours of portable battery life and a charging case, you can have uninterrupted music experience wherever you go.
The Jaybird Run have interchangeable tips and fins to fit all ear sizes. They are also sweatproof and water-resistant, so nothing can keep you from your music. Additionally, the earbuds come with a microphone and a single control button to power your workouts without breaking your focus.
The best thing about the Jaybird Run is that they allow you to listen to your music your way. You can customize the sound by adjusting the lows, mids, and highs to pump up your audio experience. You can also turn up the bass or treble with the Jaybird App, and even locate your buds when you misplace them.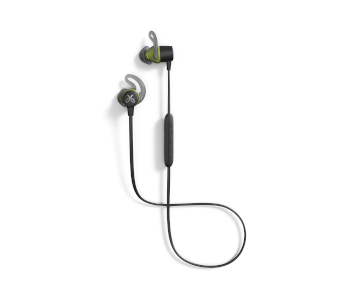 JAYBIRD TARAH BLUETOOTH WIRELESS SPORT HEADPHONES
Original Price: $99
Black Friday Price: $49
The Jaybird Tarah Bluetooth Wireless Sports are sleek, streamlined, and comfortable headphones built for your fitness performance. They deliver premium sound with custom EQ settings and allow you to manage your phone calls and listen to music without interrupting your workout. They also work seamlessly with Android and iOS devices.
The Tarah headphones deliver 6 hours of playtime on a single charge. That is enough power for a day outdoors or a full training session. They are also sweatproof and waterproof, so you can carry on with your gym and fitness workouts in all weather conditions. Furthermore, they come with ultra-soft and flexible silicone ear gels to provide you with incredible comfort and a secure fit.
The Jaybird Tarah Sports headphones are one of the best Bluetooth wireless headphones you can get for under $100. This Black Friday, you can get two for around the same price in some stores. So, cut the cord and experience the freedom of premium wireless sound with the minimalist design of the Jaybird Tarah.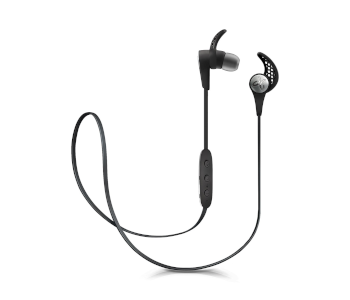 JAYBIRD X3 SPORT BLUETOOTH HEADSET
Original Price: $129
Black Friday Price: $68
The Jaybird X3 Sport earphones are Bluetooth buds designed to be as small as possible without sacrificing performance and aesthetics. They use patented silicone ear fins that lock in the buds during workouts and intense physical activities. They also boast a long battery life that gives you 8 hours of playtime for 15 minutes of charging.
The mini wireless buds are built to last. They have a sleek and rugged design that makes them an excellent companion for workouts, sports, and all weather conditions. They also feature a hydrophobic nano-coating that keeps moisture away.
You can download the MySound app to tweak and customize the sound of your X3. You can also save them for later as a profile. This Black Friday, go all out and power your passion with this Jaybird headset. They ooze with functionality, unbeatable comfort, and incredible audio quality.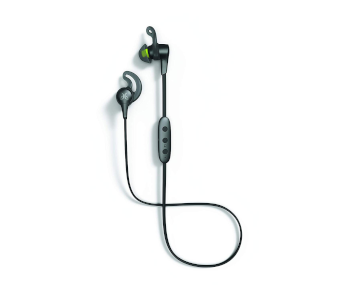 JAYBIRD X4 WIRELESS BLUETOOTH HEADPHONES
Original Price: $129
Black Friday Price: $68
The Jaybird X4 Wireless Bluetooth headphones deliver rugged versatility for runners and outdoor athletes. They are also comfortable and fully waterproof to tackle any run, trail, or ride in all weather conditions. You can get 8 hours of playtime on a single charge, and if you need a little extra juice, charge them for 10 minutes to get 1 more hour of playing time.
The Do-It-All Bluetooth Wireless headphones are best suited for quieter environments. They have a deep, consistent, and punchy bass, which is excellent for bass-heavy music such as EDM. They are also compatible with the Jaybird MySound App, which allows you to customize the sound to your liking.
Get these headphones on Black Friday for half the price, and run anywhere while listening to your favorite tracks.