Jaybird X2 Earbuds Review: Are they worth it?
3D Insider is ad supported and earns money from clicks and other ways.
Are you interested in buying the Jaybird X2 earbuds but are not sure if they match your requirements? They are competitive sports earbuds that are ideal for the exercise enthusiast. The blend of features means that they can be used when taking part in almost any sporting activity, and the practical features allow you to stay focused for longer.
In this review of the Jaybird X2 earbuds we will cover the included features so you can decide if they match up with your requirements. You'll notice that the brand has placed extra emphasis on sports-related features at the expense of high audio quality. Furthermore, we will discuss some of the negatives so that you're able to make an informed buying decision.
Performance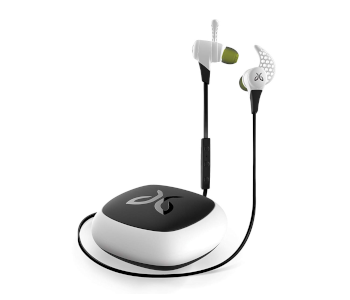 The Jaybird X2 is a workhorse that will not let you down when working out. You get 8 hours of battery life per charge, but this number drops when you crank up the volume to 100%. The up to date Bluetooth technology ensures that you're able to enjoy no hiccups and a range of around 33 feet from the audio emitting device.
The included microphone allows you to accept calls without the need to reach for your smartphone. It's handy when you are in the middle of your activity and do not want to lose focus or miss the call. The mic can also be used to access a voice assistant so that you can access other features. Voice assistants are becoming increasingly advanced, which means you can use the earbuds as you see fit.
The earbuds come with a lifetime warranty against moisture damage, which goes to show the strength of the waterproof protection. You can use these earbuds while running in the rain or sweating heavily.
There is an in-line remote control that allows you to accept/reject calls, alter the audio, and skip tracks. Therefore, you don't need to keep the audio emitting device within arm's reach. The buttons are easy to press and you'll save time.
The Jaybird X2 earbuds come with decent drivers, but they are not competitive at this price. Therefore, you'll need to set realistic expectations to avoid disappointment.
Design
The Jaybird X2 have a sporty appearance with a black and bright yellow design. The use of bright yellow means the earbuds stand out in the dark. Therefore, when jogging outdoors you can be safe when crossing the road.
The included ear hook design adds stability so that the earbuds have little chance of falling out. The over neck cable is not bulky and will not get in the way when exercising. The Bluetooth wearing format means there is no need to hide a cable under your clothing when working out.
The premium Comply foam ear tips allows your ears to feel comfortable while wearing. The foam eartips allow the inside of your ears to not hurt when there is physical impact with your ears, which can happen when taking part in sports. The foam ear tips are more durable than most similar alternatives, but silicone ear tips are better for longevity.
The package comes with a convenient carrying case, 3 ear tip sizes, and 3 ear hook sizes. Therefore, you are getting good value for the asking price. The accessories mean that you can get a good fit from day 1 and there is no need to buy other accessories.
Pros
Durability: the earbuds are built to last since they can absorb physical impact without breaking. Therefore, you can drop them, get hit by a ball, or accidentally sit on them without serious consequences. Also, the earbuds offer good protection against moisture damage. You have a lifetime warranty against moisture damage so you can buy confidently.
Appealing visuals: the earbuds have a nice visual design that will go well with your sports clothing. Furthermore, the bright yellow section ensures that you stand out in the dark so it acts as a safety feature.
Secure fit: the included ear hook and in-ear design allows you to achieve a fit that doesn't come loose. Therefore, there is no need to constantly adjust the fit, which can be frustrating – especially if you are engaged in the action.
Accessories: you get a bunch of accessories, which includes 3 pair of ear hooks, 6 pairs of ear tips, a carrying case, and a charging cable. The accessories will come in handy when you are trying to get the perfect fit for your needs.
Cons
Audio quality: the Jaybird X2 has placed a lot of emphasis on the practical features, which means audio quality has taken a back seat. You'll need to set realistic expectations for the audio quality so that you're not disappointed. Alternative non-sporty earbuds in this price bracket have advanced drivers that do a better job of audio reproduction.
Pricey: the earbuds are not the best value for money options in the marketplace. You can achieve comparable quality at a slightly lower price. However, the blend of features means sports enthusiasts will benefit from paying extra to get the Jaybird X2's.
Conclusion
The Jaybird X2 is a dream come true for sports enthusiasts that need a practical pair of earbuds. The combination of the high-visibility design, secure fit, convenient mic, strong waterproof protection, and Bluetooth connectivity means they are ideal for people on the go. You'll find them comfortable to use while working out or taking part in sports.
You'll get many serviceable years of use out of these earbuds before they break down. Therefore, buy the Jaybird X2 earbuds confidently if you need sports earbuds that you can rely on to keep you engaged in the action.