Jaybird X3 vs PowerBeats 3: Which is Better?
3D Insider is ad supported and earns money from clicks, commissions from sales, and other ways.
Headphones have changed a lot since they were first used to listen to music. Now, these devices have evolved even further and packed wireless technology into an already small frame making them more convenient to use.
They are now an essential part of everyday life, from listening to music, podcasts, and even making phone calls without holding up your phone. Manufacturers are now creating excellent quality headphones that suit the many preferences of different customers.
Two such prominent companies that are known for their top of the line headphones are Jaybird and Beats. We will be comparing two of their best headphones, namely the Jaybird X3 and the Beats PowerBeats 3, to give you a better idea of which one is the right fit for you.
These are both cool devices that will provide you hours of listening and tons of features. They also deliver exceptional sound quality so you can enjoy your favorite music, podcasts, audiobooks, and other audio experience.
Built for Active Users
Both the Jaybird X3 and the PowerBeats 3 are headphones that are perfect for working out. Their wireless nature makes them significantly more convenient to use than their wired counterparts. They are also water-resistant, making them impervious to your sweat so you can continue exercising, knowing that you will not ruin them.
Jaybird X3 vs PowerBeats 3
Design and Build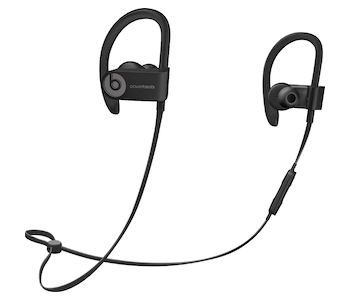 One thing is for sure, both the Jaybird X3 and the PowerBeats 3 are elegant looking headphones. They do come with a premium feel, and you know that they have been designed to the last detail as soon as you set your gaze upon them.
The Jaybird X3 is, as the name suggests, the third iteration of the company's X line of headphones. A noteworthy thing to mention with this device is that Jaybird got this one right on the money. All the things that users liked about the previous models, they kept on the X3, while features that did not get the consumer's fancy was improved or removed altogether. This is why hardcore Jaybird fans love the X3 because it comes with everything they love and nothing that they hate.
A neat feature of the X3 is its flexibility. It is not a true wireless pair of headphones, so that means it comes with a neckband. However, Jaybird used this to their advantage and designed the band to be as comfortable as possible. You can wear this a lot of different ways, thanks to its much longer neckband length, this means that if you like to wrap this around your ears, you can do so.
The X3 also comes with six different pairs of ear tips, three silicon ones of various sizes, and three pairs of foam. You can choose how you want to wear it and make sure that you also get the most comfortable fit for your ears.
The PowerBeats 3 may look similar but comes with an entirely different design philosophy. These headphones have ear hooks that help it stay in place even when you are doing intense workouts. This is an excellent pair of headphones to have when you are in the middle of in-depth training sessions. These hooks give it excellent stability, but they can sometimes get loose and not provide you with a great seal. The sound is not compromised, it just takes a bit of getting used to.
Similar to the X3, the PowerBeats 3, is not a true wireless device, so this means that you have to deal with cables. This pair has one that can seem weighted down and dangle from your ears. The hooks do not give you the flexibility of adjusting how you wear it, so this might interfere with your overall comfort.
Both headphones have been designed as great exercise companions since they are sweat-resistant, so you can wear them whether you are going out for a run or working out in the gym. The PowerBeats 3 is also touted to be water-resistant, which is a nice feature to have especially if you like to take long runs in the rain.
The Jaybird X3 beats the PowerBeats 3 in this category. It does not mean that the PowerBeats 3 is an inferior piece of equipment, they are both rather good, but its design may not be ideal for all users when compared with the X3.
| | PowerBeats 3 | Jaybird X3 |
| --- | --- | --- |
| Type | Earbuds | In-ear |
| Weight/td> | 29 g | 17.9 g |
| Wireless | YES | YES |
| Noise Canceling/td> | NO | NO |
| Microphone | YES | YES |
| Call/Music Controls/td> | YES | YES |
| Volume Controls | YES | YES |
| Microphone Controls/td> | YES | YES |
| Case Type/td> | Pouch | Pouch |
Our Pick: Jaybird X3 for its design versatility
Sound Quality
If you are getting a wireless headphone, one of the few things that you are primarily watching out for is the sound quality. So, let's compare how these two excellent device fares when it comes to their audio output.
The PowerBeats 3 is capable of producing lively sounds. If you are looking for a little bit of punch with your music, this is the headphones for you. This pair of headphones is known for its bass, a lot of it. The bass it can put out is incredible, and if you love that thumping in your ear, listening with this is definitely a pleasure.
All that bass does come with its own set of downsides as sometimes, it can overpower the entire balance and your overall experience. If you are looking for a balanced sound, then these are probably not for you. However, these should surely get your blood pumping as you are working out, so if you are looking for that experience, these are the perfect headphones to get.
If the PowerBeats 3 is all about the bass, the Jaybird X3's forte is audio versatility. The X3 comes with customizable sound profiles that you can set for different genres, so you always get the optimum quality for just about everything. This is a unique feature of the X3, where you can save various profiles using its companion MySound app.
This ensures that you always get the balance that you want when you are listening to the X3 no matter the situation. You can always ensure that the audio is clear and crisp, whether you are listening to jazz, rock, or even podcasts and audiobooks.
One thing to note, though, is that the PowerBeats 3 sounds better on Apple devices than on Android. The opposite is true with the Jaybird X3, and this is all due to the audio codec format used for both devices.
The Jaybird X3 inevitably produces a better overall sound quality, but if you love a good amount of extra bass and you use an iOS device, the PowerBeats 3 is your device of choice.
Our Pick: Jaybird X3 for its balance and audio customization options
Connectivity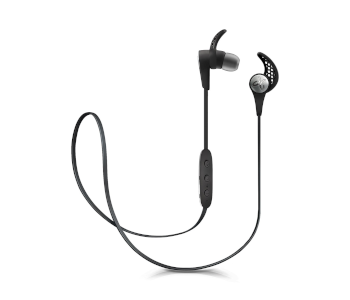 For wireless headphones such as the Jaybird X3 and PowerBeats 3, connectivity is essential. Both these devices are excellent when it comes to there Bluetooth capabilities with some subtle differences.
For one, the PowerBeats 3 carries a W1 chip, which means that it connects exceptionally well with Apple devices. This is nothing out of the ordinary since Beats headphones and headsets have been known to be a little Apple-centric when it comes to their choice of hardware. However, it does not mean that you will not be able to connect it with an Android phone, you absolutely can, but it pairs up quicker with iPhones.
As for the Jaybird X3, there is really nothing to complain about as it also offers excellent Bluetooth connectivity. One advantage that it has over the PowerBeats 3 is its multi-device pairing capability allowing you to pair two devices at the same time.
So, when it comes to connectivity, both perform exceptionally well, and we just could not choose a clear winner between the two.
If you own a few Apple devices and are invested in that ecosystem, then the PowerBeats 3 is the headphones for you. The same is true for the Jaybird X3 when connecting with Android devices. However, you can easily switch these up, and you will not feel any connectivity performance loss at all.
| | PowerBeats 3 | Jaybird X3 |
| --- | --- | --- |
| Bluetooth | YES | YES |
| Bluetooth Version/td> | 4.2 + W1 Chip | 4.1 |
| Multi-Device Pairing | NO | YES |
| NFC Pairing/td> | NO | NO |
| Range | 226 ft | 191 ft |
| Default Latency/td> | 182 ms | 180 ms |
| Wired Connection/td> | NO | NO |
Our Pick: It's a Tie between the PowerBeats 3 and Jaybird X3
Battery Life
Another characteristic to look out for when looking for the best wireless headphones that will fit your lifestyle is battery life. You do not want it to suddenly turn off while you are listening to your favorite jam while on your commute home. So, getting the one with an ample amount of juice is reasonably essential.
The great thing with both the Jaybird X3 and the PowerBeats 3 is that they have an exceptional battery life. This allows you to listen to music, podcasts, or even audiobooks while you work, study, working out, or quietly sitting on the train or bus on your way home.
The Jaybird X3 packs in batteries that power it for up to 8 hours. This is definitely enough to last you the entire day. The PowerBeats 3, on the other hand, has an even more impressive battery that is capable of up to 12 hours of use on a single charge. This stellar performance is due to Apple's W1 chip that is known for its power-saving features giving the PowerBeats 3 more juice.
The PowerBeats 3 also comes with a fast charge feature that can provide you with up to an hour of use time with a quick five-minute charge. This is perfect for those who always forget to plug in their headphones before sleeping since you will still get a decent charge even if you plug it in right before you shower the next morning.
The PowerBeats 3 easily wins this category as it does come with powerful features that translate to practical benefits. Still, the Jaybird X3 is no pushover as the 8-hour battery life should be enough for a lot of users, chances are you will not be able to consume all that in a day if you mainly use it as your gym and commuting headphones.
| | PowerBeats 3 | Jaybird X3 |
| --- | --- | --- |
| Rechargeable Battery | YES | YES |
| Battery Life/td> | 12 hours | 8 hours |
| Charging Time | 2 hours | 2 hours |
| Fast-Charge Feature/td> | YES | NO |
| Power Saving | NO | Standby Mode |
| Audio While Charging/td> | NO | NO |
| Charging Port/td> | Micro-USB | Micro-USB |
Our Pick: PowerBeats 3 for its fast-charging feature and extended battery life
Comfort
It is likely that you will be wearing both of these devices for long periods. You might rely on any of these for your daily commute, listening to your favorite music or podcast during on the bus or train. There are also times when you can use them at work, whether it is answering calls or just entertaining yourself. It is essential that you get a pair that is as comfortable as possible, so it will not disrupt your daily activities.
Comfort is also especially important if you rely on these wireless headsets for your workout and gym music. Doing intense workouts is going to be extremely difficult if your headphones suddenly shake loose, or you can feel the tug of the wire on your ears.
The Jaybird X3 seems to be a device that is built for comfort. Its wingtip design enables it to fit well into your ears that you can even wear a bike or motorcycle helmet without the headphones bothering you.
It also comes with an adjustable cable that you can shorten or lengthen depending on how you want to wear the headphones. This feature makes the X3 a lot more flexible and could virtually suit any user.
The PowerBeats 3 has a hook design that latches onto the contours of your outer ear. This allows the headphones a secure fit, so it will not budge around when you are doing intense physical activities.
Both pairs of headphones also give you different sizes of ear tips so you can just attach the one that gives you the most comfortable fit. However, the Jaybird X3 is the device that gives you the option of having foam ear tips giving it more flexibility.
Still, both are incredibly comfortable to use compared to other wireless headphones, but the X3's flexibility gives it an advantage over the PowerBeats 3.
Our Pick: Jaybird X3 for its overall design flexibility
Companion Apps
The Jaybird X3 comes with its own companion app named MySound. This is an app that can definitely do it all as it offers a lot of features that allow you to customize your audio experience. The best element of the app is its EQ controls giving you the capability to set different equalizer settings. This feature allows you to balance out the sounds with just a few swipes on your smartphone.
Apart from EQ controls, you can also save your own audio profiles across your devices so you can simply select it and have your settings ready. If you just moved from your smartphone to your laptop, all you need to do is click your profile and enjoy your music just the way you like it.
You can also create profiles for different music genres, so if you enjoy a variety of types, you can quickly switch between classical, jazz, rock, or pop depending on what you want to listen to. This is an easy way to get the customized audio experience that you want for just about any genre.
The app also comes with other non-audio features like "Find my Buds." This uses GPS to track where your headphones are, and this feature definitely comes in handy if you always lose your buds.
The PowerBeats 3, on the other hand, does not come with any dedicated app that you will be able to control your headphones. However, it does make up for it in terms of Apple connectivity and ease of use thanks to its W1 chip.
Because of its own companion app, the Jaybird X3 wins this category easily. The customization options are fantastic, allowing you to control your audio levels depending on your preferences. The EQ controls are incredible so you can enjoy different music genres the way you want it.
| | PowerBeats 3 | Jaybird X3 |
| --- | --- | --- |
| App Name | NONE | Jaybird MySound |
| iOS/td> | N/A | YES |
| Android | N/A | YES |
| Equalizer/td> | N/A | Parametric + Presets |
| Room Effects | N/A | NO |
| Playback Control/td> | N/A | NO |
| Surround Sound/td> | N/A | NO |
Our Pick: Jaybird X3 for the MySound app and its customization options
Durability
As headphones that are designed to be worn during intense physical activity, they need to be durable and withstand the many stresses they will encounter. Both the PowerBeats 3 and the Jaybird X3 are stable when worn, so they will not really move around, which is excellent. They fit really snug in your ear, and this helps when you are running, hiking, or lifting weights at the gym.
Both headphones are water and sweat-resistant, so you can certainly use them as you are working out safely. They can also handle a little rain shower if you love to run in the rain. This is mainly for your peace of mind, so you know that they will be able to handle all these while you simply concentrate on your workout.
Both the PowerBeats 3 and the Jaybird X3 are indeed built to last. They work surprisingly well in different exercise conditions, and they should work the next day even when you are drenched in sweat. All you need to do is wipe them down and get them ready for the next time you reach for them in your bag.
| | PowerBeats 3 | Jaybird X3 |
| --- | --- | --- |
| Sweat-Resistant | YES | YES |
Our Pick: It's a Tie for their water and sweat resistance
The Best Wireless Headphone
The Jaybird X3 and Powerbeats 3 and certainly excellent headphones. Both are made with premium components and boasts attractive overall features. If you are looking for a high-quality wireless audio device, you can surely bet your money with any of these two.
The PowerBeats 3 is a device that you should get if you are looking for a device with outstanding battery life, durability, and connectivity features, especially with iOS devices. Overall, the PowerBeats 3 is a reliable pair of headphones that you can use, whether you are on your commute, at work, or on your morning jog.
The Jaybird X3 is by far the more superior headphone between the two. It comes with features that easily surpass that of the PowerBeats 3, especially when it comes to comfort, design, build, and, most notably, sound quality. The versatility when it comes to the design and audio profiles make the X3, an excellent piece of equipment.
Both these headphones are exceptional devices, and you can never go wrong with these two. However, the Jaybird X3 simply comes out on top in a head-to-head between it and the PowerBeats 3.
Which Offers the Best Value for Your Money
Cost is definitely one of those that you need to factor in when you are looking for a quality pair of wireless headphones. You want to get the most value for your money, so it is crucial to get the product that offers the most bang for your buck.
The Jaybird X3 does cost a lot less than the PowerBeats 3, but you can always look out for deals where prices of both these headphones will be significantly less. These two headphones offer great value for their price with the features and quality that they have.
Overall, the Jaybird X3 is the device that offers the best value for its price because it is a lot more affordable from a standard retail price perspective. Its companion app also brings additional benefit since it comes with a lot of exciting features that significantly improve the performance and sound quality.
Is it still worth spending a bit more for the PowerBeats 3? It all depends on your preferences. If you love the extra bass that the PowerBeats 3 provides, this should be an excellent pick for you.
The Pair That is Perfect for You
It ultimately depends on your preferences. Both headphones are of the highest quality, so you could never go wrong with getting any of these.
The W1 chip on the PowerBeats 3 is definitely a factor here. So, if you are deeply embedded in the Apple ecosystem of devices, then the PowerBeats 3 is an obvious choice. The chip allows you better and quicker connectivity with your other Apple devices.
Also, if you love bass-heavy music genres, then the PowerBeats 3 is undoubtedly going to accentuate all those low sounds.
The ear hooks that the PowerBeats 3 comes with also make it helpful when working out in the gym. If you like this design and the other features, then this is an excellent pick up for you even if it comes at a higher price point.
The Jaybird, on the other hand, is overall an excellent device. The sound quality is exceptional, and the ability to set your own equalizer settings makes it extremely versatile and allows you to listen to just about any music genre the way you like it. The MySound app is definitely a powerful addition that you can take advantage of.
So, if you are not looking for the features specific to the PowerBeats 3, such as the W1 chip and the extra bass response, getting the Jaybird X3 is the perfect headphone for you. It will surely satisfy your audio needs for just about anything that you want to listen to.
Final Thoughts
While the Jaybird X3 is highly rated over the PowerBeats 3 in a lot of different categories such as design, comfort, sound quality, and, most importantly, cost. It does not mean that the PowerBeats 3 is the wrong choice. It still has its own sets of features that will appeal to a lot of different users.
The X3 is one versatile headphone that will offer you a lot of the things that you might not expect from a small package.