Keyboard Black Friday Deals
3D Insider is ad supported and earns money from clicks and other ways.
Black Friday is a great time to pick up all of your electronics for the year. There are discounts on electronics as high as 85% on Black Friday. You can even save on a new keyboard thanks to discounts from leading brands that have been released.
Keyboards for Home and the Office
Logitech is having a crazy deal on the MK710 currently. This keyboard has a retail price of  $99, but it's on sale for 50% off at just $49. It is a combo package that comes with a keyboard and a mouse.
The Logitech MK710 keyboard includes hyper-fast scrolling so you can scroll through lengthy documents with ease. It also has an LCD dashboard for viewing battery power, scroll and num lock, as well as caps lock. It's a pretty basic keyboard, but Logitech promises that you won't have to change the batteries for up to three years. The incurve keys ensure that fingers glide comfortably. Those who have carpal tunnel may like how ergonomic this keyboard feels.
If you want something simple for your office but don't want to spend an arm and a leg you will like this next deal that was released. Originally $29.99, you can get the Logitech MK270 for $12.50 on Amazon right now. Featuring a long battery life and an included mouse, you'll be able to get started as soon as you turn on the wireless set. You won't even have to install any software or drivers to begin using this keyboard.
Keyboards for Gaming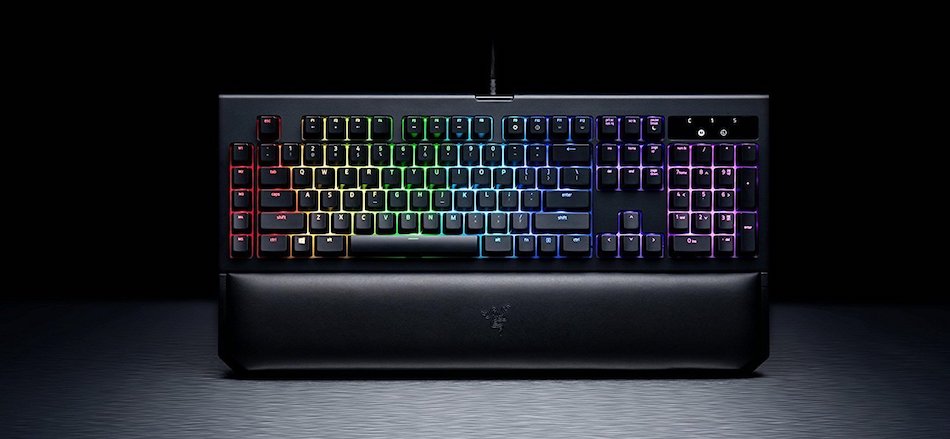 Gaming keyboards are generally much higher quality than your average keyboard. Many are mechanical to have a much more solid feel and potentially last longer.
Are you a fan of Razer products? If so, you may like the sound of this next Black Friday deal. For those of you who don't know, Razer is probably the most famous PC gaming accessories company.
The Razer BlackWidow Chroma V2 RGB mechanical keyboard is now on sale for $129.99, which is a whopping 24% off. You won't have to spend $170 just to get your hands on this mechanical dream. With a comfortably faux leather wrist rest, you'll be able to have the responsiveness you've always wanted within a keyboard. This keyboard is fantastic for gaming.
Do you want a keyboard and mouse setup that looks insanely cool? The ThermalTake Challenger Prime is selling for $24.00. It has a retail price of $40 so you can save up to $16 with this keyboard. With a fantastic design for the hardcore gamers that want a specific aesthetic, you'll feel more confident than ever using this inexpensive keyboard. Unfortunately, it's not mechanical, but for those who want something a bit quieter, you'll benefit most from this.
The Logitech Prodigy G213 RGB gaming keyboard has been put on sale for Black Friday as well. This is one of the best Black Friday deals for a keyboard. The G213 normally retails for $69, but it is for sale at just $35.
This keyboard is spill-resistant and it has a comfortable area designed to rest your wrists. It also features 16.8 million colors to enhance the backlit lighting.
All of these keyboards have ergonomic designs that are easy to use. They are also quite durable and should last for a few years. Black Friday is a great time to pick up a keyboard.