Kindle Paperwhite E-Reader Black Friday 2019 Deals
3D Insider is ad supported and earns money from clicks, commissions from sales, and other ways.
If you are an avid reader, then this Black Friday, you can get some pretty slick deals on Amazon Kindles. Kindles are one of the most popular e-readers available in the market today. They use an e-ink electronic paper display which mimics normal paper. Besides the paperwhite kindle products, you can also get the Kindle Fire products which are tablets with a touch display.
Black Friday is one of the best times of the year when you can buy consumer electronics. If you can plan ahead and track the Black Friday Kindle deals, then you can get some pretty stellar deals on Amazon Kindle products. We expect these deals to be live on November 27th.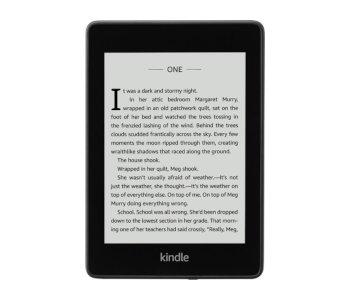 Kindle Paperwhite 6″ 8GB
Original Price: $129.99
Black Friday Price: $84.99
This deal will also be available at Best Buy.
The Kindle Paperwhite 6″ e-reader is a water-resistant reader with plenty of features. It has Bluetooth connectivity that allows the user to listen to audiobooks via a speaker. The 6-inch 300 ppi glare-free display is easy on the eyes and reads like an actual physical paper book.
The 8GB storage capacity is sufficient to store plenty of books, magazines, and a fairly large reading collection that you can browse through during your travels or at your home. The battery life is also excellent and will last for a few weeks.
Wi-Fi connectivity means that you can always download new books and reading material. This Kindle product comes with a 1-year warranty as well.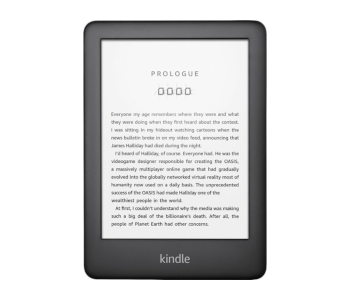 All New Kindle 6″ 4GB
Original Price: $89.99
Black Friday Price: $59.99
This Black Friday deal is also available at Best Buy.
The All-New Kindle is an excellent e-reader for all kinds of light conditions. It has an adjustable front light so that you can read indoors and outdoors at all times of the day and night. The 6-inch screen has 167 ppi and it reads like a real paper.
The 4GB memory storage is plenty for storing a range of books, magazines, and audio books. Wi-Fi connectivity makes it easy to access and download new reading material. The All New Kindle also has Bluetooth connectivity that allows the user to pair the device with speakers.
This Kindle is water-resistant with an IPX8 rating. Best Buy has a Black Friday special on the All New Kindle with a huge saving of 34%. It is an excellent choice for anyone who likes to read or is looking to buy the latest Kindle products.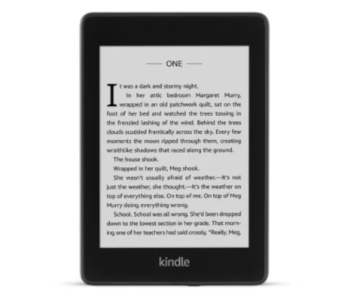 Kindle Paperwhite 4th Generation (2018) Waterproof
Original Price: $129.99
Black Friday Price: $84.99
Target is running a Black Friday deal on the 4th generation Kindle Paperwhite with a low price of $84.99. This represents a discount of about 35% on the original price. The 2018 release of the Paperwhite Kindle product line has a 6-inch 300 ppi e-ink screen. It is very easy on the eyes and will feel like reading from a regular book.
The 4th generation is 0.9mm thinner, 1mm shorter, and 2mm narrower than the older generation Paperwhite Kindle. The big improvement, however, is the 23 grams reduction in the weight of the e-reader as compared to the previous edition.
Wi-Fi and Bluetooth connectivity mean that you can access new books online and pair your new Kindle with your speakers for listening to audiobooks. The 4th generation Paperwhite Kindle is water-resistant. So, reading your book in a pool is no problem.
This Black Friday deal offers an excellent product for an excellent price.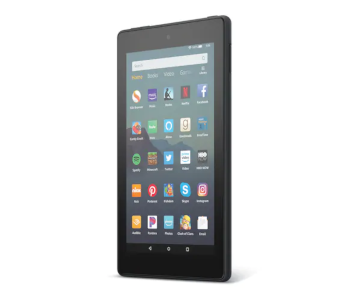 Kindle Fire 7 16GB
Original Price: $49.99
Black Friday Price: $29.99
The Kindle Fire tablets are different from Amazon Kindle's traditional e-readers. They use an IPS touch screen that you often encounter in mobile phones instead of the trademark e-ink screen. Kohl's is offering an attractive deal on the older Fire 7 tablet. You can pick one up for a mere $29.99.
The Kindle Fire 7 has Alexa connectivity. So, you can ask Alexa to play music or shop online on your Kindle Fire 7. The Kindle Fire 7 also has 720p video recording capability as well as a 2MP front and rear-facing camera.
A battery life of 7 hours means that you can enjoy uninterrupted use for a fairly long time (e.g. long-distance flight or a day at the beach). You get 16GB of storage with the Kindle Fire 7 which is fairly large for storing books, music files, and even a few movies.
The Kindle Fire 7 comes with a 90-day warranty. If you are in the market for a new tablet, then this deal is worth exploring.