Klipsch Bookshelf and Home Theater Speaker Black Friday 2019 Deals
3D Insider is ad supported and earns money from clicks, commissions from sales, and other ways.
If you are looking for something to add to your home theater surround sound setup, then Klipsch's line of bookshelf speakers is something worth considering. This Black Friday, prices for their speakers are getting slashed by 50%, so getting them does not hurt your budget as much. Some of their top speakers usually cost around $450, but with reduced prices due to sweet deals, some can go as low as $280.
Bookshelf Speakers
These speakers are designed to be put on top of shelves. Although it does not have to be on actual shelves, the point is they need to be placed on an elevated surface. Placing them on the floor might affect their performance and sound quality, so in order to maximize their capabilities, it is best to avoid it.
These speakers are excellent additions to your home theater system, especially if you are looking for additional units for your surround sound set up. They work great in small to medium-sized spaces like your living room where your TV resides.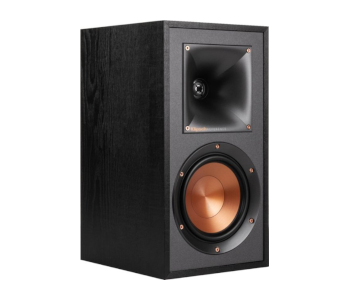 KLIPSCH R-51M REFERENCE SERIES 5 ¼-INCH 340W PASSIVE BOOKSHELF SPEAKERS
Original Price: $289
Black Friday Price: $144
At first glance, you would think that these Klipsch R-51M bookshelf speakers are not from this era. But don't worry since its retro look is on purpose. After all, it is not about the looks since the speaker performs really well. It is capable of producing dynamic and punchy sound quality so you can enjoy your favorite rock or pop music. These are also outstanding speakers to add to your home theater system to watch movies on.
The R-51M may be smaller than your usual bookshelf speakers, but it consistently provides you with dynamic sound so you can enjoy all of your favorites. It is so much fun listening to it and is undoubtedly a speaker that is ready to rock it.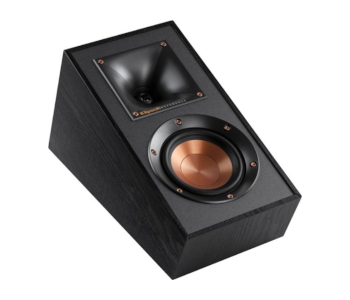 KLIPSCH R-41SA REFERENCE SERIES 4-INCH 100W PASSIVE TWO-WAY HEIGHT CHANNEL SPEAKERS
Original Price: $459
Black Friday Price: $279
If you are looking to enhance your home theater system so you can enjoy your favorite movies, these are the speakers for you. The main reason is that these speakers support Dolby Atmos, so the audio from the film you are watching can be significantly improved.
The R-41SA is meant to be installed high up. These are bookshelf speakers that need to be mounted on a high wall or up near your ceilings to leverage Klipsch's directivity technology. This allows the audio coming out of the speaker to bounce around for a truly immersive surround sound experience.
These speakers provide high-quality audio, which will definitely add some additional immersion from your current system.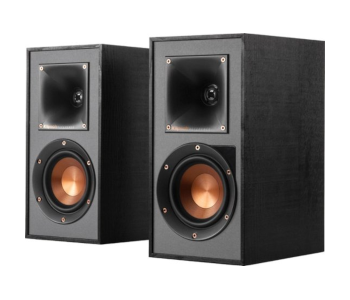 KLIPSCH R-41PM REFERENCE 4-INCH 35W TWO-WAY POWERED MONITOR SPEAKERS
Original Price: $459
Black Friday Price: $299
Bookshelf speakers are meant to be used in tandem with a subwoofer. However, the Klipsch R-41PM still sounds fantastic even without one. This gives you the right amount of stereo separation that improves your overall listening experience. These are also powerful speakers since they can quickly fill up an ample space with beautiful sound.
You can use these as standalone speakers or pair with a subwoofer, and they will still perform great. If you love punchy sounds with a bit of power behind them, then these are the speakers that you need to install in your home.
MORE NOTABLE KLIPSCH DEALS
Deals Galore
Klipsch has slashed prices for its most sought-after bookshelf speakers. There is definitely a lot of savings to be made here. So if you are looking at building a home sound system or upgrading your current one, Klipsch speakers are surely the way to go.