Best Kodi Movie Add-ons
3D Insider is ad supported and earns money from clicks, commissions from sales, and other ways.
Kodi has now become the best option for cutting the cord and satisfying your watching desires without the cost that comes with cable subscriptions. This is made possible by the large selection of Kodi add-ons that provide content live and on demand.
However, Kodi add-on developers have recently experienced a setback. We have seen a number of Kodi add-ons developers receive threats from anti-piracy organizations all over the world. This incident has resulted in a rapid decline of the most active developers from the market. Nevertheless, this is a list that we regularly update to offer you the best in the market.
The pool of the add-ons is wide and deep. We carefully selected the best add-ons that can surpass fully-featured streaming services. You should note that different add-ons offer different qualities of streams depending on how well-maintained the add-on is. Don't worry though. With the list below, you won't really go wrong.
Keep your security in mind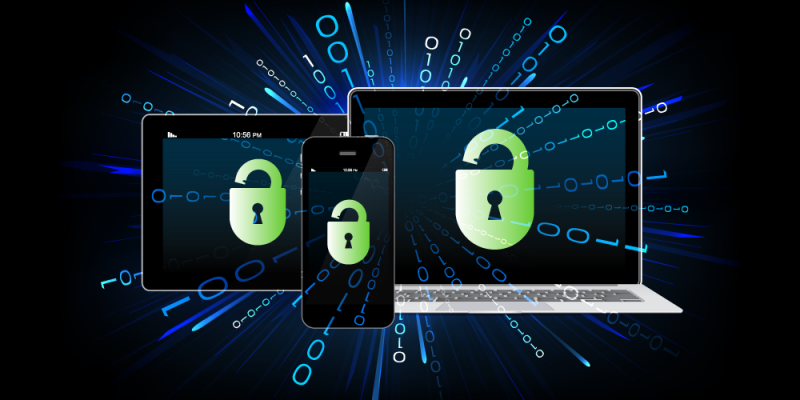 It's important to remember that many third-party Kodi add-ons offer content that is not legal. For this reason, using them might mean that you are breaching copyright rules and regulations. You should protect yourself when accessing such content online.
The only reliable way to do so is by the use of a secure and reliable VPN. A VPN protects you by encrypting your traffic and then securely tunneling it to a VPN server. The VPN then gives you a new IP address which conceals your true online identity. If you are not sure where to start, Private Internet Access is one of the best VPNs for Kodi.
Top 5 Kodi Movie Add-ons
Incursion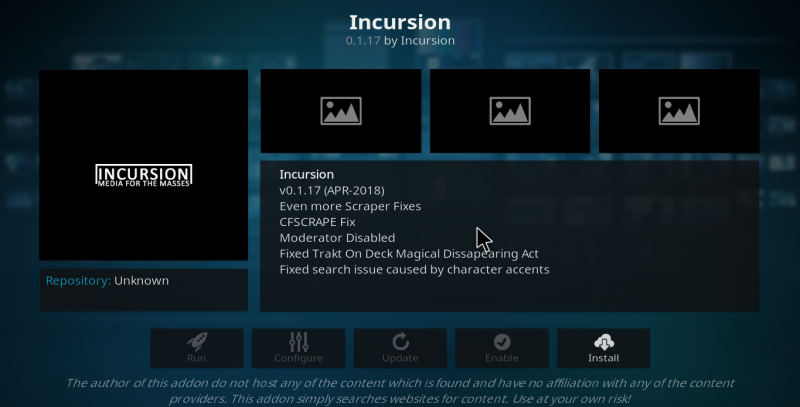 Did you used to be a true fan of Exodus during its prime days? Well, we have some exciting information for you. Incursion is one of the latest Exodus add-on predecessors.
The new Incursion add-on comes with features close to those of Exodus. It can display both TV shows and movies with the best sub-categories in an orderly form. The add-on allows you to filter the existing content, and not to forget, you can pick from a variety of content providers to your list.
The add-on gives you a vast collection of content with few links that don't work. Further, this movie Kodi add-on comes with a proper set of tools, the kind that allows you to carry out both maintenance and integration with other third-party services. For its quality and features, Incursion tops our list of the best Movie Kodi add-ons.
Repository: addons4kodi (Incursion) Repository
URL: http://addons4kodi.site
Genesis Reborn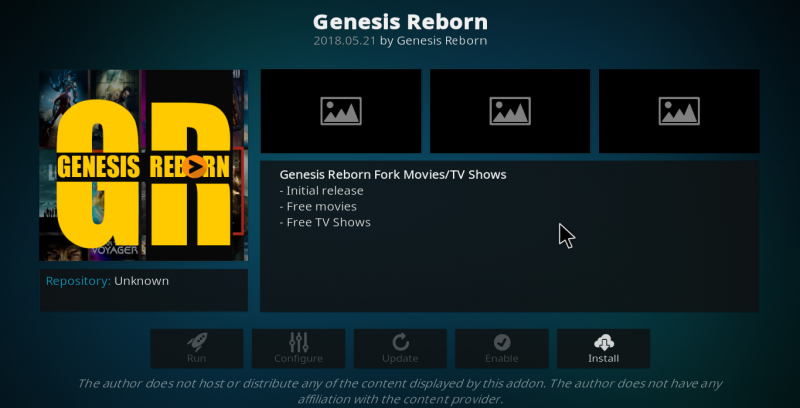 If you try to stay updated with Kodi, you'll probably know that Genesis Reborn went offline about two months ago. The add-on quickly became active again under a new, well-motivated developer who has managed to resurrect it's popularity in no time.
Built specifically for both Movies and TV shows, Genesis Reborn brings with it some inherited features from the famous Exodus add-on. Topping the list of cool features is the capability to browse available content in multiple ways. For example, Genesis Reborn allows you to skim through the latest, and trending content on the go, while also giving you the freedom to soar deep into the latest IMDB movies.
Further, Genesis Reborn gives you access to many media streaming links for all available content. This enables you to stream any movie or TV show with the best links available online.
Repository: Jesus Box
URL: http://jesusboxrepo.xyz/repo
Placenta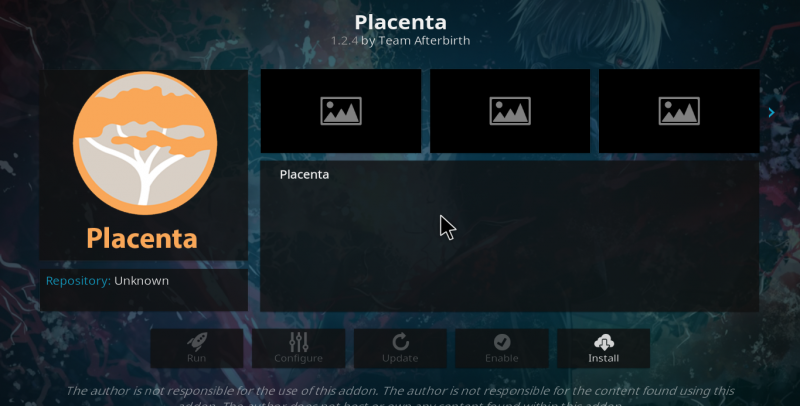 This is another add-on that was taken down. However, it has now been trending on top of the charts after making a comeback while becoming stronger and better. The Placenta Kodi movie add-on presents you with a very wide collection of content. Unlike Exodus, it comes with great categories like fantasy, horror, fitness, and kids sections that many other addons neglect.
The Placenta add-on was officially launched by Mr. Blamo, a hardworking developer. Regardless of the legal issues the developer has had to go through recently, that hasn't stopped his resilient will to give us one of the best Kodi movie add-ons. He has regularly released updates despite the legal problems he's been having
. The most recent update overhauled its settings section with a fresh look. The add-on comes with fully-working links that won't break in the middle of watching. This should be reason enough to check out this Kodi movie add-on.
Repository: Blamo Repository
New URL: http://repo.mrblamo.xyz/
Neptune Rising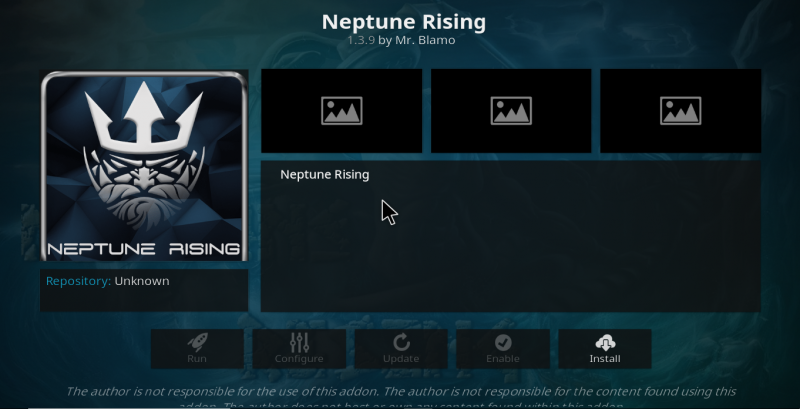 If you're a true fan of movies and TV shows, then we can both agree that for a while now Neptune Rising has earned its claim as one of the best Kodi movie add-ons. Packed with numerous movies and TV shows collection, Neptune Rising has become a very popular add-on among Kodi users. However, just like most other add-ons, Neptune Rising recently experienced issues that unexpectedly led it to go offline. The good news though, is that the add-on has now come back strong with a new version.
The new version of the add-on maintains the same content and interface as the previous version. The add-on is a direct clone of Exodus, thus making it an add-on you can turn to whenever you feel like enjoying some movies on Kodi. The Kodi movie add-on comes with both Movies, and TV shows content, and makes it clear to categorize the available content.
Repository: Blamo Repository
URL: http://repo.mrblamo.xyz/
Gaia
If you ever have had a will to try out new add-ons for full streaming services, then chances are you've had an encounter with Bubbles. Unlike other add-ons, Bubbles fully operated on paid services to stream both movies and TV shows. This add-on worked perfectly for the individuals who would go that extra mile to pay for a subscription. These particular users were promised reliable content which was available at high download speeds. Nevertheless, Bubbles came to a sudden death and was immediately replaced by Gaia.
With a new name and greatly improved visual design aside, Gaia still walks in the footsteps of its predecessor. The add-on comes with the capability to integrate with a vast collection of paid services. With the integration of sources such as Usenet and torrents, Gaia has now found a way of being available under both paid subscription and free of charge. Gaia has a good list of supported links that come at absolutely no charge. These features make the add-on exciting and fun to use. Even when you spend to use Gaia, it's all worth every dime!
Repository: Gaia
URL: https://repo.gaiakodi.com
Other Add-ons worth a mention
Not every good add-on could make it to our list of the best Kodi movie add-ons, but some are just outstanding. Here are a few that you can have a look at.
BBC iPlayer WWW
BBC iPlayer WWW is the Kodi add-on version for BBC iPlayer. This is an official Kodi add-on that is available from the official Kodi repository. It makes BBC TV programs available to you that you can watch live and on demand. However, BBC iPlayer is only available in the UK, and so you will need to connect your Kodi VPN to a server in the UK.
Others include:
cCloudTV
Poseidon
FilmRise
SALTS
Crackle
Viewster
Big Star Movies
How to Install Kodi Add-ons?
Installing Kodi add-ons is not hard as many people assume. The only problem is that the repositories for some add-ons keep on changing due to some being closed down. However, new repositories are always created to replace those in what can now be termed as a cat and mouse game between Kodi developers and copyright organizations.
Here is a procedure you can follow to install Kodi add-ons:
First, you need to download the repository that hosts the add-on you need.
Open Kodi and go to "Settings" by clicking the gear symbol at the top left.
Go to the "File Manager," and click "Add Source."
Click on "None," click and type the Repository URL.
Click "OK," enter a Repository Name, and then click OK again.
Go back the Kodi Home screen and click "Add-ons."
Select the open box icon the top left side of the screen.
Select "Install from Zip File." Now, find and select the Repository Name you type previously.
Select the Repo.zip file to start the installation
Go back to the Install from Zip File screen and select "Install from Repository."
Locate the repository you have just installed and go to "Video add-ons."
Find and select the Kodi movie add-on you want to install. Hit "Install." Once done, you will get a notification that the add-on has been installed.
You can now enjoy streaming your favorite movies, and TV shows live or on demand!