Koenigsegg's 3D Printed Car Taunts Physics
3D Insider is ad supported and earns money from clicks and other ways.
On the 2014 Autosalon of Geneva, Swedish supercar designer Koenigsegg will present the One:1. The name refers to the power-to-weight ratio that has breached the magical border of 1:1, meaning that you've got a horsepower for every kilogram of weight you're towing around. By the way, there are 1340 horses at your disposal, and it can still do 2G around the corners. So, what has made this car the fastest, most powerful 3D printed car?
The figures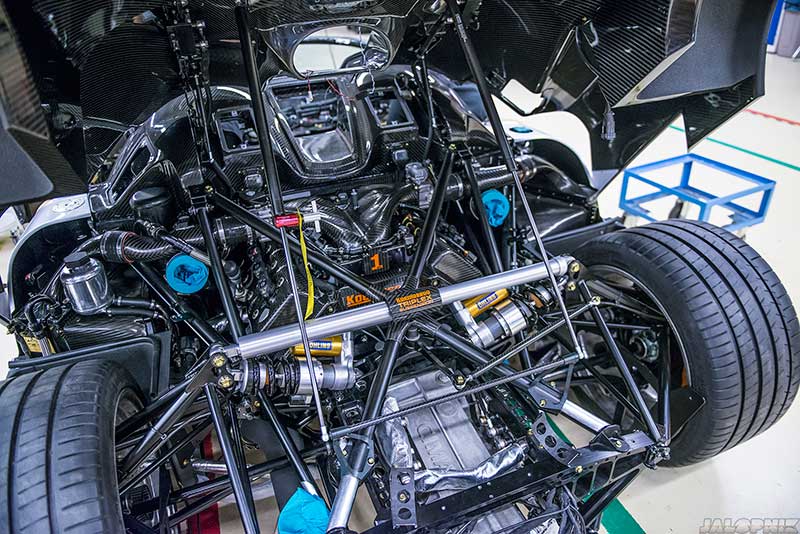 The One:1 weighs in at 1340 kg (2950 lbs) and the 5-liter turbocharged V8 makes 1340 metric horsepower @ 7,500 rpm. Since that number equals one Megawatt, they nicknamed it 'the world's first Mega car'. Koenigsegg claims the car will hit 250 mph in 20 seconds (!), but that claim is still to be proved. So does the theoretical top speed of 440 km/h (275 mph). Zero to sixty will probably take around 2,5 seconds, give or take a few tenths. All this sounds like the car is quite a handful, but luckily, the Swedish car designers focused on achieving a balance between power and drivability. Though the engine could have even more power, they decided to fit a smaller 3d printed turbo, giving it a much smoother torque curve than one would have with a huge punch-in-the-face turbocharger.
Why 3d printed car parts?
A 3d printed titanium exhaust tip
Because KISS! Keep it simple, stupid! According to Jalopnik,  in order to make the titanium exhaust tip they could have gone for a variety of suppliers to get the six parts from. But 3d printing it themselves helps them maintain their workflow. Another big advantage is, that it helps keep the weight down. The internals of the variable-geometry turbo were also 3d printed, giving them exactly the shape they needed for combining power with throttle response.
Carbon fibre as far as the eye can see
In their weight-saving craze, Koenigsegg has gone completely overboard with the use of carbon fibre. From the chassis and the wheels up to the splitters, wings, roof and sunvisors – everything is carbon fibre. Being stronger but much lighter than steel, the incredible 1340 kg weigh-in was reached. Light means fast. Fast is fun. You get it. Koenigsegg doesn't think it's fast enough though, they're already working on 3d printed carbon fibre coilovers. To save another 3 kgs…
 The end result
Okay, the pricetag of around $2M is pretty steep and they are only going to be making 6 cars, plus the design prototype. Therefore, the term 'production car' should be taken with a grain of salt. It doesn't really matter though, this car is about pushing the boundaries of what is physically possible through human engineering. We – the 3d printing aficionados – are just happy to see a car manufacterer using 3d printed car parts. Will this be the first step towards the 3d printed car you can build at home? It all starts with a little imagination…