7 Best Laptop Brands of 2019
3D Insider is ad supported and earns money from clicks, commissions from sales, and other ways.
Laptops are a must-have in today's world. Whether you're a business executive or a student, most of your work will be done via computer making the laptop a highly sought after device.
The issue, however, is that laptops come in a number of different shapes and sizes and many of them are designed to excel at specific things. This can make choosing a new laptop a particularly daunting prospect, especially if you aren't familiar with all of the technical jargon.
Therefore, in this guide, we will be looking at the best laptops brands the world has to offer and comparing their various pros and cons. This will not only give you a better understanding of the laptop market as a whole, but it will also help you figure which brands are thinking of you when they design their products.
Top Laptop Brands
Brand
Quality
Operating
System
Demographic
Price Range
Apple
Premium
MacOSX
Creatives/General
Mid – High
Dell
Budget – Premium
Windows/Linux
Business/Gaming/General
Low – High
HP
Budget – Premium
Windows
Business/General
Low – High
Microsoft
Premium
Windows
Business/General
Mid – High
Razer
Premium
Windows
Gaming/General
Mid – High
Asus
Budget – Premium
Windows
Business/Gaming/General
Low – High
Apple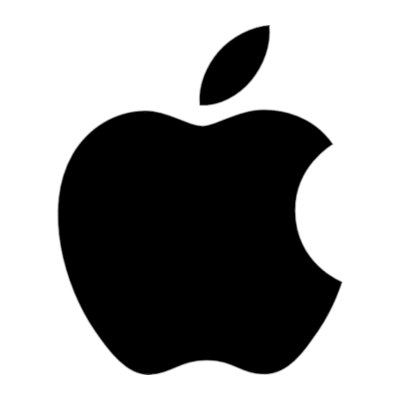 Pros
Premium quality products
Secure OS
Excellent support for apps
Reliable brand
Best trackpads
Easier to buy
Easier to get repaired
Less bloatware on MacOS
Cons
Expensive
Not great for gaming
Known keyboard fault
No touchscreen options
Poor port selections
Harder to repair yourself
When it comes to laptop brands there really is no better place to start than with Apple. This company has revolutionized the computing industry over the last decade or so, allowing people to break free of the Microsoft monopoly that has been in place for so long.
One of the things that often draws people to Apple products is the emphasis that the company places on producing good-looking tech products. For years now, Apple has consistently come up with stunning designs for their laptops, usually building on the best parts of the previous models at the time.
The company's laptop range currently consists of three different models including the standard MacBook, the MacBook Pro, and the MacBook Air. Each of these devices has been designed to appeal to slightly different demographics but one thing that remains the same throughout the line-up is Apple's focus on producing stylish, well-built computing devices.
MacBook's are also famed for their incredibly vibrant and color accurate displays. This makes them a great option for creatives, as color editing on photos and videos can be done with a lot more precision. In general, it also provides you with an excellent display for watching movies and other media as well.
All of Apple's laptops also run MacOS, which is the company's own proprietary operating system. This system has been receiving praise for many years and for a good number of reasons.
First of all, it is more secure than any Windows operating system. This doesn't mean that by using MacOS you are immune from being hacked, it's just that a lot of malware is written to attack Windows machines instead. This is simply due to the popularity of Windows, and the fact that the system is easier to exploit, however, the volume of malware for MacOS and other Unix systems is catching up.
MacOS is also considered to be a much simpler operating system to use. This one is slightly debatable, as an expert Windows user might know next to nothing about using MacOS. However, the general consensus is that once you get used to MacOS, you will likely prefer it, unless you have a specific need to to use Windows.
Top 3 Apple Laptops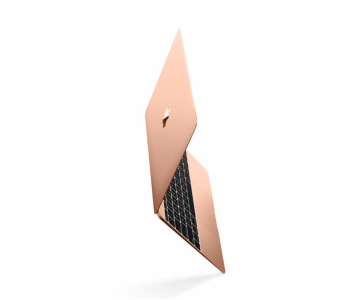 The standard MacBook is the smallest and lightest laptop in Apple's line-up. It is designed for low power use such as browsing the internet, sending emails, and watching the odd movie.
It is also a great device for anyone looking for maximum portability, as its ridiculously thin chassis means it can easily fit into most bags without causing an issue. The starting price for this laptop is rather high, considering its specs, but it can be upgraded to an i7 if you need more performance.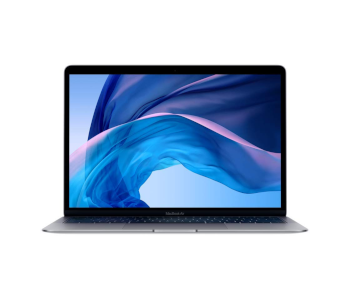 The MacBook Air is an excellent option for anyone looking to get work done on-the-go. Its super thin chassis makes it very lightweight and it can easily be slipped in and out of a bag whenever needed.
This MacBook is the best all-rounder and it is the one we would recommend to you if you just need a new MacBook. It is also a very popular laptop for programmers, as it offers more than enough power for most coding tasks, and it has access to Git and other useful tools, thanks to MacOS.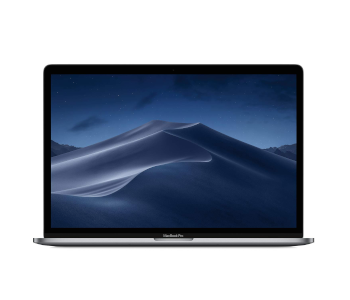 The MacBook Pro is, as the name suggests, is the 'professional' model. It is designed for creative professionals who need more powerful hardware to render photo and video information.
As a professional laptop, the MacBook Pro is, of course, highly configurable. This allows you to tailor the device to your specific needs which is important, as in the computing space, professional equipment, is never cheap.
The pricier MacBook Pro models also come with a Touch Bar that sits just above the keyboard. It isn't quite as useful as having a full touchscreen, but it does offer some interesting functionality with certain applications. It also gives you Touch ID.
Dell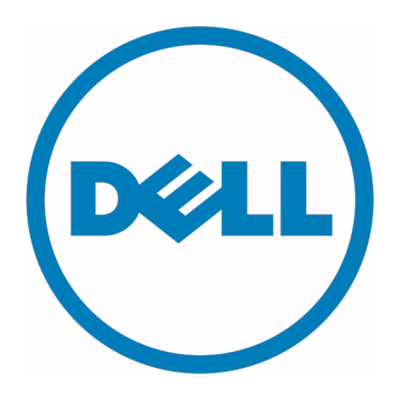 Pros
Diverse product line-up
Well-priced
Most laptops come with a diverse selection of ports
Plenty of cheaper options
Some laptops offer Windows or Ubuntu Linux
Reliable brand
High-end laptops are some of the best in the business
Cons
The battery life on a lot of their laptops is relatively low
Customer support is poor
Differentiating between certain models can be hard
Can be difficult to get repaired
Dell has a very diverse catalog of laptops ranging from entry-level models that are designed to accomplish basic tasks all the way up to full-on workstations that can handle pretty much anything you throw at them.
Right now, Dell also happens to be enjoying a bit of a purple patch as one of the most successful PC manufacturers of the last few years. The reason for this is simple, Dell laptops aren't just sleek, powerful machines, they are also future-proof, offering some of the latest tech innovations available.
Dell offers a wide variety of different laptops that are designed to cater for a range of different needs. The two main laptop lines to take note of, however, are the mid-range Inspiron series, and the flagship XPS series. Alienware laptops are also produced by Dell and serve as an excellent option if you are looking for a laptop to use for gaming.
One reason consumers are often drawn to Dell laptops is that some of them can be set up to run Ubuntu Linux straight out of the box. This is useful for a number of reasons as Ubuntu provides access to a number of programming tools that are unavailable or difficult to use on Windows. Ubuntu Linux is also famed for its superior file system, much like MacOS.
Top 3 Dell Laptops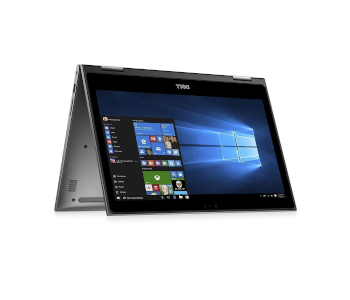 The Inspiron 13 7000 2-in-1 is the Dell laptop to go for if you are looking to find the perfect balance between power and price. It is a remarkably affordable laptop for what you get with even the base model offering some pretty impressive specs.
The laptop also boasts a convertible design and a thickness of 15.5mm, making it one of the slimmest 2-in-1 laptops available. It has also been fitted with a very robust hinge that looks as though it could take some serious punishment if you happen to drop the device.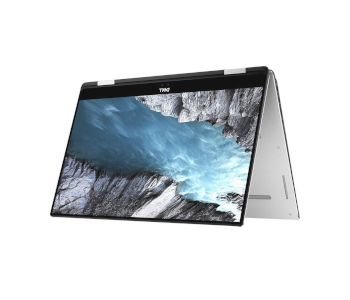 If you are looking for a serious workhorse that is going to get things done, the XPS 15 2-in-1 is an excellent option to go for. Widely regarded as the best ultrabook on the market today, the XPS 15 is a laptop that delivers serious power in a sleek, thin form factor.
As a 2-in-1 device, the XPS 15 can also be used as a tablet. This is a great way to make use of the giant touchscreen on the device, as its near bezel-less form factor creates a very immersive experience.
The laptop also comes with a decent selection of ports and a very reasonable price tag, making it one of the best Dell laptops you can buy.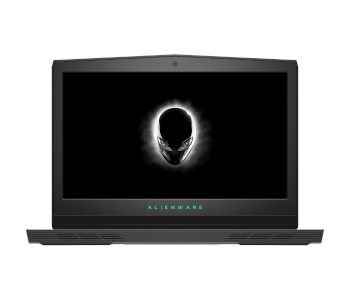 If it's a gaming laptop you are looking for, Dell's Alienware 17 R5 is an absolute monster. With components such as an i9 processor and an overclocked GTX 1080, this laptop is able to post some seriously impressive benchmarks that not a lot of other gaming laptops can keep up with.
Weighing in at 4.4kg, this laptop is hardly something you will want to regularly chuck in a bag. However, this added bulk is necessary in order to incorporate all of the R5's high-end components as well as adequate cooling.
Also with a processor that will last you for years coupled with Dell's renowned build-quality, this laptop can certainly be viewed as a worthwhile investment, even if the price tag is a little high.
Lenovo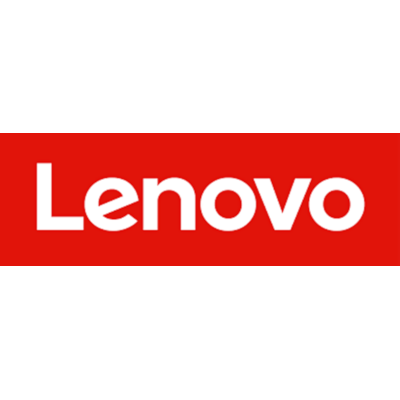 Pros
Diverse product line-up
Well-priced
Most laptops come with a diverse selection of ports
Plenty of cheaper options
Excellent keyboards
Reliable brand
High-end laptops are some of the best in the business
Cons
Customer support is poor
Differentiating between certain models can be hard
Can be difficult to get repaired
Inconsistent quality
Lenovo is a brand renowned for producing some of the best laptop keyboards in the world. These keyboards are often praised for the amount of key travel they have, as well as the clicky feel they offer which isn't always present with laptop keyboards.
Lenovo is also known for its industrial approach to design with their flagship ThinkPad series boasting a mean, rugged look that gives off the impression that is ready to get some serious work done. This look won't be for everyone but it is a welcome change from the MacBook lookalikes a lot of other brands are producing.
Aside from business laptops, Lenovo has also produced many great gaming laptops such as the Y740. They are also quite an experimental brand with the Miix 520 and Yoga Book offering some interesting innovation such as a detachable display and touch keyboard.
Another reason why people are often drawn to Lenovo laptops is that many of their laptops are extremely well built. Unfortunately, however, in recent years a noticeable gap has emerged between the quality of their top laptops and their budget offerings. This doesn't mean their budget laptops aren't worth looking at, its just that the edge they once had over their competition is now gone.
Top 3 Lenovo Laptops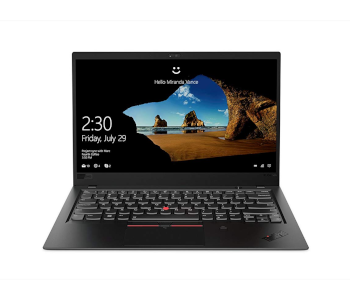 The ThinkPad X1 Carbon is considered by many to be the best Windows laptop available right now. Up there with the XPS 15 in terms of specs the ThinkPad X1 Carbon is often given the edge thanks to its superb keyboard.
The Full-HD touchscreen display offers great colors and contrast as well as decent levels of brightness. The surrounding bezel is also very thin making the laptop a very compact unit which is great for portability.
The laptop also boasts up to 15 hours of battery life which is excellent for a Windows laptop. With RapidCharge you are also able to charge the battery up to 80% in an hour, which is useful if you have a busy schedule.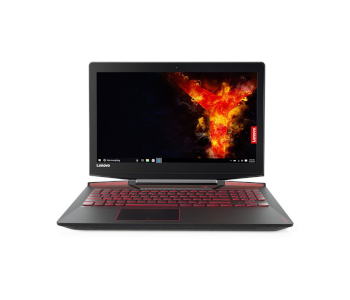 For gamers, Lenovo's best option is the Legion Y720. With its two-tone construction, the Legion Y720 gives off a very menacing look, and it should, as this laptop is packing some serious firepower.
Not only does it use a 7th-gen i7 processor, but it also has 16gb of RAM and 256GB of SSD storage, meaning there will be next to no delay when it comes to starting up your games. On top of this, the Legion Y720 also has 2TB of HDD storage, so running out of space to store your games also shouldn't be an issue.
As for the GPU, the Legion Y720 uses a modest GTX 1050Ti. This isn't as impressive as what a lot of other high-end gaming laptops are utilizing these days, but it should still be able to run any game you throw at it.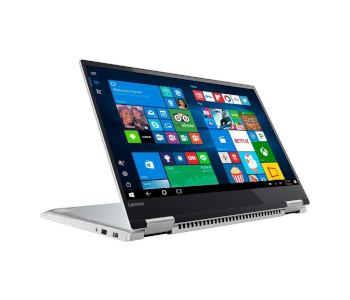 With the versatility of a tablet, as well as the power of a laptop, the Lenovo Yoga 720 is a convertible capable of doing it all. It comes with a 10-point multitouch display that has a resolution of 1920 x 1080, and it is ideal for enjoying games, movies and a whole host of other media.
If, however, you need to get some proper work done, the Yoga 720 is also ready-to-go, with its i5 processor and 4GB or RAM able to handle emailing, writing, and even some programming tasks with ease.
HP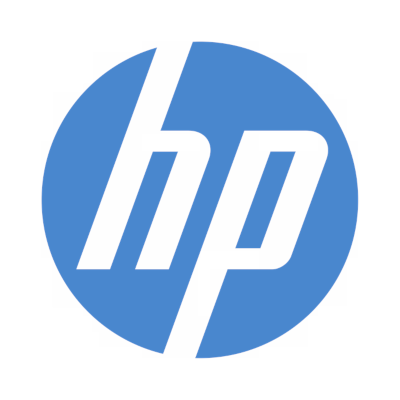 Pros
Diverse product line-up
Well-priced
Most laptops come with a diverse selection of ports
Plenty of cheaper options
Very reliable brand
High-end laptops are some of the best in the business
Cons
The battery life on a lot of their laptops is relatively low
Customer support is poor
Differentiating between certain models can be hard
Can be difficult to get repaired
HP is one of the OG companies when it comes to commercial computers. Their laptops might not receive the same hype as they used to, but they still remain some of the best models on the market. Also, with a company like HP behind them, you can sure you are getting a reliable product.
One of the best things about HP is that they know how to make a pretty laptop without copying Apple. One of the most notable examples of HP's excellent design is the company's 15" Spectre x360, which sports a Poseidon Blue chassis and golden accents. Its Ash and Copper alternatives are equally stunning.
HP is also very bold when it comes to innovation. The Spectre Folio is probably the best example of this, as it has a leather design with a one-of-a-kind hinge. This hinge allows you to change from laptop to tablet mode easily with one hand, and it has been proven to work exceptionally well.
HP is another brand that is also recognized as providing great value to its customers. All of their laptops are very reasonably priced, meaning that no matter which one you go for, you shouldn't feel as though you are being ripped off in any way. The company also has a very diverse catalog, so there should be something for everyone.
Top 3 HP Laptops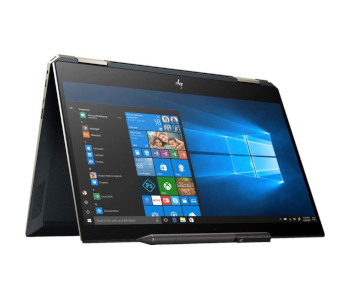 The Spectre x360 has always been HP's true flagship laptop, however, the 2019 version has taken things to the next level with an elegant redesign and some ridiculous specs. Its bold design will draw attention wherever you go while the powerful hardware its packing will make light work of anything you throw at it.
Everything about this gem-cut laptop oozes class and character, making it an exciting addition to any boardroom or coffee shop. However, business isn't the only place for a laptop such as this, as the 4k touchscreen and convertible design also make this an excellent device for leisure activities.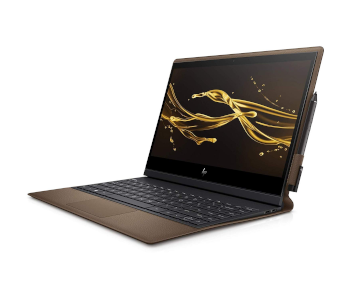 The Spectre Folio is hands-down HP's most ambitious laptop to date. Its leather design is unlike anything we have ever seen on a laptop, and it brings a level of sophistication to the Folio that not even the Surface Laptop can match.
With a fanless chip and a super thin chassis, this laptop is best suited for professionals looking to take a laptop with them to meetings. It isn't a powerhouse by any means, but it should be able to carry out most tasks, provided they aren't graphics intensive.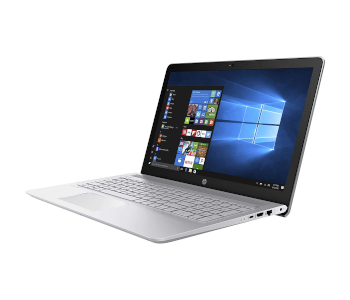 The HP Pavilion 15 is the laptop to go for if you are on a budget. It isn't going to blow you away with powerful hardware or the most vibrant display, but for the money, it is an excellent device.
It is best suited to those who simply need a laptop to get regular tasks done. It's reliable, affordable, and can be configured to be reasonably powerful if need be. This has made it a very appealing device for students, as writing tasks especially, can be carried out with ease
Microsoft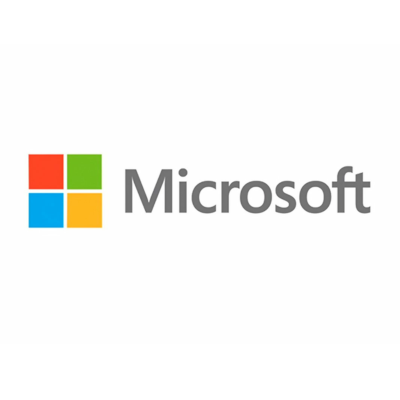 Pros
Every product is unique
Innovative products
High build quality
Very reliable brand
Pure Microsoft devices in terms of both hardware and software
Cons
Limited product line-up
Only one true laptop available
No conventional laptops in their catalog
Expensive
Over the past decade, Microsoft has invested heavily in the laptop market, and in doing so, they have produced some of the most innovative designs we have ever seen. There isn't a single product in their line-up that could be considered conventional, which is a risky move from Microsoft, but so far it is paying off.
One of the main reasons consumers are often drawn to Microsoft devices is for the fact that they give you the opportunity to experience Windows 10 exactly as the creators intended. Having both the hardware and the software coming from the same company is also a bonus, as you can be sure everything is designed and optimized to work perfectly.
One of Microsoft's main focuses since they started producing their Surface line-up, has been to blur the lines between a laptop and tablet. This can make choosing a Surface device particularly difficult, as it can be hard to figure out which form factor is best suited to your needs.
Despite this, Microsoft seems to have found a way to include enough diversity between each of their products, with each one offering something slightly different from what the others are able to deliver.
Top 3 Microsoft Laptops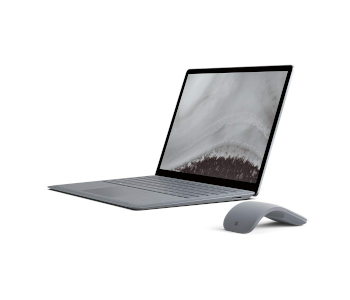 The Surface Laptop is the closest device Microsoft has to a conventional laptop. The thing that really sets it apart from everything else, however, is its Alcantara finish.
This is a design choice that has so far divided opinion, as although on one hand, it provides a decent level of comfort when typing, it is also prone to getting extremely dirty over time. Others have also expressed concerns about the fact that it can't be replaced when it does get worn, as the keyboard isn't detachable.
Despite these concerns, the Surface Laptop remains an excellent choice for writers, students, and business professionals, thanks to its premium, classy design and superb keyboard. The entry-level model does come with some pretty average specs, however, it can be configured to be far more powerful if needed.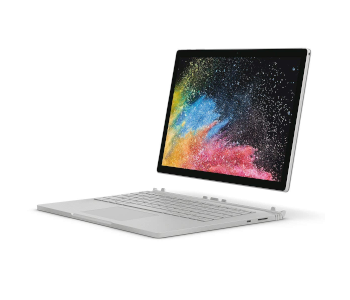 The Surface Book is probably the most ambitious device Microsoft has made so far, but it is also the one that makes the most sense. It has been designed to be a laptop first and foremost, however, it also offers tablet functionality as well.
Unlike most other convertibles which rely on a special hinge to fold both ways, the display portion of the Surface Book actually detaches from the keyboard altogether. This gives you a true tablet experience and is a far better implementation in our opinion, as it means you don't need to hold the whole device when in tablet mode.
Innovation doesn't come cheap, however, and we would, therefore, only recommend buying this device if you are in the market for both a laptop and a tablet. Otherwise, this device doesn't represent a wise investment as there are a number of other laptops offering similar or better hardware specs at much lower price points.
The Microsoft Surface Pro isn't technically a laptop at all, however, thanks to its desktop OS and one of the best attachable keyboards in the business, it can most certainly be used like one. This device is essentially the opposite of the Surface Book, focusing on being a tablet first, while also offering laptop functionality.
One of the best things about this device is that it can be configured with some pretty impressive hardware such as an i7 processor, 16GB of RAM, and up to 1TB of SSD storage. These are similar specs to what most high-end laptops are boasting, making this a pretty compelling device for anyone looking to get both performance and portability in one package.
Razer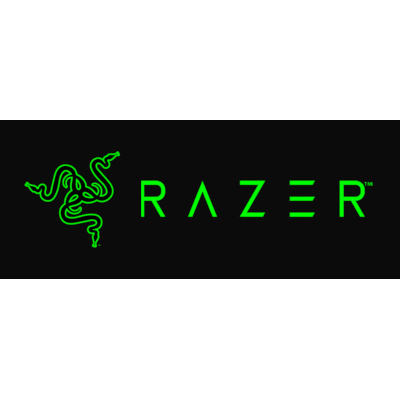 Pros
All models have great specs
Innovative products
Premium products
High build quality
All laptops can be used with Razers eGPU for even greater graphics performance
Cons
Limited product line-up
All of their laptops have a gaming theme
Can be difficult to get repaired
Expensive
No budget-friendly options available
Razer is a brand best known for its gaming accessories, however, in recent years, the company has begun producing a number of laptops as well. For the most part, these devices have been very well received, with many consumers praising Razers ability to pack gaming level components into an ultrabook form factor.
It's for this reason that Razer laptops have been dubbed by many as the MacBook for gamers. Razer laptops are slim, well built and use a range of premium quality materials just like MacBooks. Many of them even share a similar aesthetic to their Apple counterparts as well.
Despite being slim and stylish, Razer laptops also boast a lot of powerful hardware. On top of this, they can also be used with Razers eGPUs, which allow you to bring desktop-level gaming performance to your laptop.
One downside to Razer laptops is that all of them have a gaming theme. The theme is far more subtle than on most other gaming laptops, however, you will still likely get some funny looks if you bring one to an important business meeting.
As it stands, Razer has one line of laptops known as the Blade series. There are currently three different base models available with each one targeting a slightly different type of person.
Top 3 Razer Laptops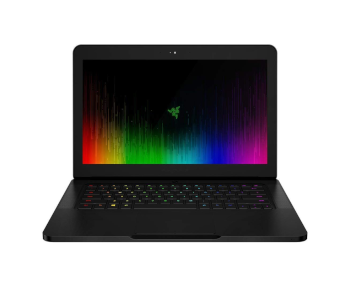 The Razer Blade is the crown jewel in Razers lineup. It has been designed to compete with the likes of Dell's XPS 15 and Apple's MacBook, offering a mix of both power, portability, and longevity. This makes it the perfect device for gaming on-the-go, as unlike most gaming laptops it is as easy to transport as any other modern ultrabook.
Ultimately, the Razer Blade is ideal for anyone who enjoys PC gaming but also doesn't want a giant desktop taking up space. On its own, this laptop isn't going to replace a desktop entirely, but with the addition of one of Razer's eGPUs, it most certainly could.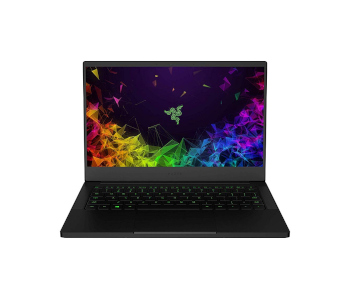 The Razer Blade Stealth shares many characteristics with its bigger brother the Razer Blade. However, this laptop is more of a direct competitor to Dell's XPS 13 model orApple's new MacBook Air.
Despite its size, the Blade Stealth still packs quite a punch and it should be able to run most less-demanding games with ease. Again, by purchasing a Razer eGPU, you can turn this into a fully-fledged gaming system, however, on its own, this is more of an all-around ultrabook than a gaming laptop.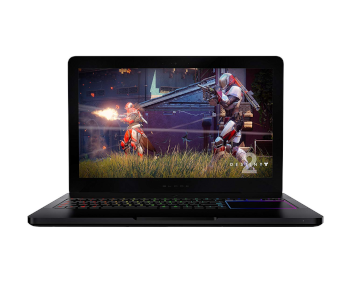 The Razer Blade Pro is the device to get if you are a creative professional or a serious gamer with deep pockets. With an overclocked i7 processor, 32GB of RAM and a GTX 1080 GPU, the Blade Pro has some of the most ridiculous specs we've ever seen. Even without an eGPU, this laptop can give most desktops a run for their money.
It also uses a G-Sync display which in conjunction with the powerful GTX 1080 GPU, can produce some seriously high framerates. The Blade Pro is also capable of supporting VR, which is something smaller brothers are unable to do. The latest version which has just been announced will also include an RTX 2080 Max-Q GPU, just in case the specs weren't already crazy enough.
Asus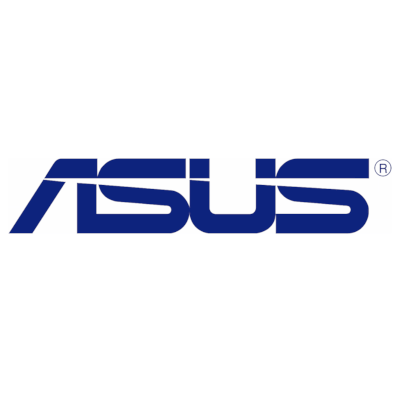 Pros
Diverse product line-up
Well-priced
Most laptops come with a diverse selection of ports
Plenty of cheaper options
Their Ultrabooks are very affordable
Cons
Customer support is poor
Differentiating between certain models can be hard
Can be difficult to get repaired
Inconsistent quality
Asus has become one of the most trusted brands in the laptop space purely for the fact that they manufacture their own parts. They also shot to second place in the official rankings this year for the innovations they have recently brought to the table.
Asus' high-end laptops also continue to wow in terms of design with many of them being regarded as some of the most stunning devices available right now. These design features are also slowly filtering down into the brands more affordable options as well, making them even greater value for money.
Asus also has a very diverse catalog of products, ranging from Chromebooks all the way up to gaming laptops. This makes the brand worth buying into, as even if your laptop needs change down the line, you will still be able to find a device that is right for you.
One downside to Asus, however, is that their customer support is notably poor. Many customers have reported that the support team has trouble answering certain questions and, for whatever reason, the company still doesn't offer any extended warranty programs.
Top 3 Asus Laptops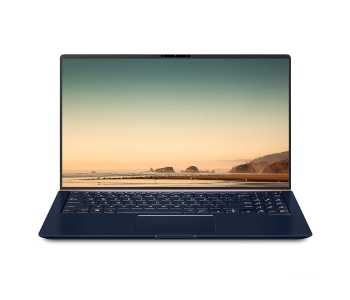 The Zenbook 15 is one of the prettiest laptops Asus has ever produced. With its compact size and solid performance, this is a great laptop for any business professional, and its dark blue aluminum chassis is bound to get people talking.
This laptop also makes use of Asus' new Ergo Lift hinge which angles the keyboard slightly when the laptop is open. This design feature might not be for everyone but it does create a more comfortable setup, especially if you do a lot of writing.
A couple of things that could be improved on this device, however, is the brightness of the display and the battery life. Considering how thin this laptop is, the battery issue can be somewhat overlooked, but the display really needs improving if this device is going to be able to justify its price tag.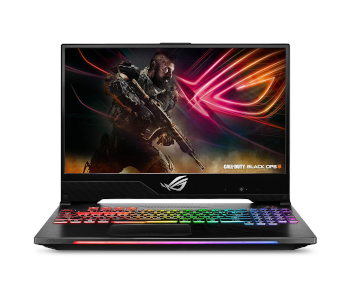 For the gamers out there, Asus has the ROG Strix Hero II. This is a laptop capable of delivering an amazing amount of performance and it also has some of the best speakers to have ever been placed inside a laptop.
This laptop, as you would expect, is a highly appealing option for gaming, as it comes with some very impressive hardware including an 8th gen i7 processor, GTX 1060 GPU with 6GB of dedicated RAM, as well as 256GB of SSD storage for starting games quickly. On top of this, the Hero II also has a 2TB HDD for storing games and 16GB of RAM for outstanding multitasking performance.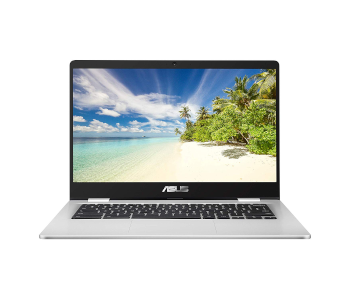 The Asus Chromebook C423 is one of the best value Chromebooks on the market right now. Asus is well known for producing a number of high-quality Chromebooks but this one is by far the best yet.
It has a very premium design for a Chromebook with an aluminum chassis and a Full-HD touchscreen display. This isn't the sort of thing you expect to see on a laptop at this price point, however, thanks to the low system requirements of ChromeOS, Asus has been able to make it possible.
This device, therefore, isn't equipped with the most powerful hardware, however, it also isn't intended for anyone looking to do extensive graphics work or gaming on their laptop, so it doesn't really matter. Instead, it is aimed at casual users and students who simply need a device that can perform basic tasks such as browsing the web and writing documents.