Fitbit Black Friday Deals are Live (Charge 3, Alta, Ionic, and Versa)
3D Insider is ad supported and earns money from clicks and other ways.
Fitbit has released their Black Friday deals on Amazon. You can save up to 38% during the sale. Most major models have been discounted. It's not certain how long these deals will be available, but it is possible they'll be available through Cyber Monday.
Fitbit Alta HR
Black Friday Price: $79 Retail Price: $129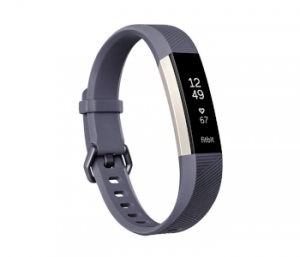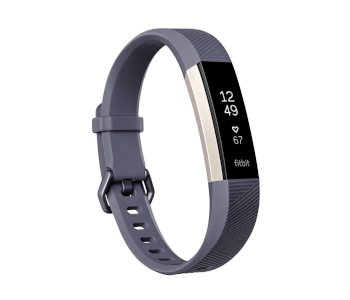 The Alta HR is designed specifically for people who don't want a large watch face on their wrists. Large watches bother some people, especially if you wear it to bed. The Alta HR has a thin and lightweight build that will make you forget you are wearing it.
The Alta HR will measure your heart rate and provide you with information on calories burned, steps per day, and much more. Additionally, the Alta HR will provide you with reports on your sleep quality. It can also wake you up with a silent vibrating alarm in the morning.
Thee Alta HR has an industry leading 7 day battery life that means you'll rarely have to think about charging it. It can provide you with calendar, text, and call notifications as well.  Finally, you can change the band and there are options available for every occasion.
Fitbit Charge 3
Black Friday Price: $119 Retail Price: $149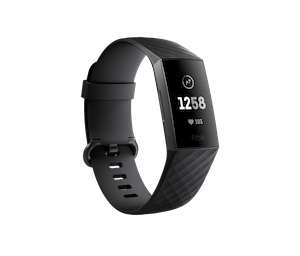 The Fitbit Charge 3 was released just last month. It offers a massive improvement over the Charge 2. For starters, it offers a 40% larger screen while still being the same size. It's also 20% lighter and the battery life has increased to 7 days.
The Fitbit Charge 3 is finally waterproof, which means you can wear it while swimming. You can wear it to depths of 50 meters. It can provide you with reports on your swimming style.
You can connect the Charge 3 to your phone to get GPS and then use this data to determine the pace and distance of your runs. It comes with all of the other features of the Alta HR such as sleep reports and heart rate monitoring.
Fitbit Ionic
Black Friday Price: $199 Retail Price: $269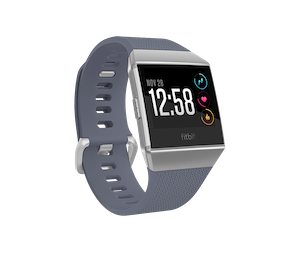 The Fitbit Ionic is the perfect smartwatch for those who don't like the Apple Watch's short 18 hour battery life. The Ionic offers up to 5 days of battery life in comparison.
The Fitbit Ionic is designed so that you don't need to take your phone with you when working out. The Ionic can store 300 songs which you can listen to with Bluetooth earbuds. It also has a built-in mobile wallet. Finally, it has built-in GPS so that you can track your pace, route, and distance when exercising without needing your phone.
The Ionic has access to a ton of popular apps including Starbucks, Strava, and Pandora. You can also get text, call, and social media alerts. The Ionic also has a coaching feature where step-by-step workout instructions will be given on the screen that you can follow.
The Ionic has all of the features of cheaper Fitbits. It's also waterproof and it can track your heart rate as well.
Fitbit Versa
Black Friday Price: $149 Retail Price: $199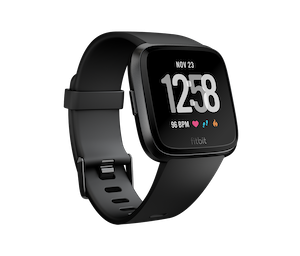 The Fitbit Versa is a budget smartwatch. It's cheaper than the Ionic, but it still provides many of the same features. The biggest difference is that it has connected GPS, which relies on your phone for data.
The Versa was released in April of this year. The screen is slightly smaller than the Ionic, which is something that many people enjoy.
Fitbit Ace
Black Friday Price: $59 Retail Price: $99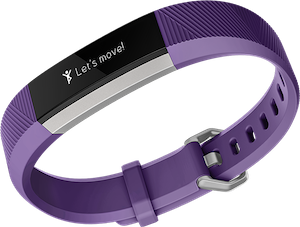 The Fitbit Ace is an activity tracker for kids. It will provide information on steps per day, which incentives kids to go outside for a change. You can create a family account and monitor each other's performance.
The Fitbit Ace is designed to push your kids to get the recommended 60 minutes of exercise a day. Kids love to compare their stats and it motivates them to stay active. It's designed for kids age 8 and up.
Overall, Fitbit has impressive Black Friday deals this year. In particular, we were happy to see that they have decided to discount the Charge 3 even though it just came out last month. Now is your chance to get a fitness tracker for a good price.