6 Best Low Light Cameras of 2019
3D Insider is ad supported and earns money from clicks, commissions from sales, and other ways.
You don't need to be a photography wiz to create beautiful pictures in broad daylight, but things become a lot trickier once the sun sets. Weddings, concerts, indoor sporting events, and the sky at night all require a delicate approach to setting up the shot as well as a camera capable of taking it with minimal loss of quality. If you want your art to become more dramatic and expressive, you need a camera that performs well under low light.
How well your low-light pictures will turn out depends on the aperture size of the lens, the length of the exposure, and the ISO setting you're using. Aperture size and shutter speed come with their own limitations, so the right ISO setting often makes the difference between a masterpiece and an unusable mess that's either too dark or too noisy. Cameras that specialize in low-light images employ dual native ISOs, backlit sensors, and other advanced technologies. They push the limits of their ISO capabilities and ensure no noise on settings where clear pictures would have been impossible to create ten years ago.
This guide covers the six best cameras of today when it comes to shooting in low light. Some of them focus more on video while others deliver great photos or have specialized modes that bring out the best in niches like astronomical photography. Whichever camera catches your eye, shooting in less than optimal light is about to become much more rewarding for you.
Budget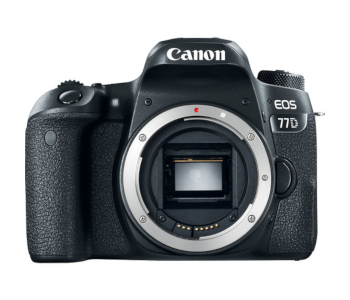 Canon EOS 77D
4.1/5.0
Weight: 37.2 oz.
Camera type: DSLR
Expressive dynamic range at low ISO settings.
Check BH
Best Value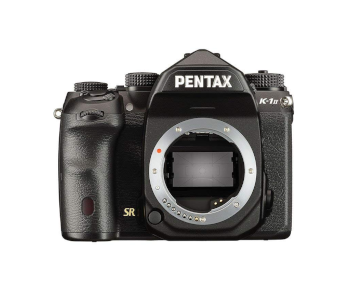 Pentax K-1 Mark II
4.6/5.0
Weight: 35.6 oz.
Camera type: DSLR
Performs well across a wide range of ISO values.
Check Amazon
Top Pick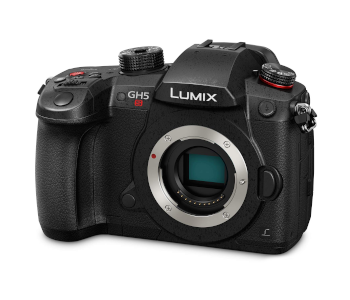 PANASONIC LUMIX GH5S
4.8/5.0
Weight: 23.3 oz.
Camera type: Mirrorless
Intuitive control layout with lots of mappable buttons.
Check Amazon
Low Light Cameras Comparison Table
1. Best Overall – PANASONIC LUMIX GH5S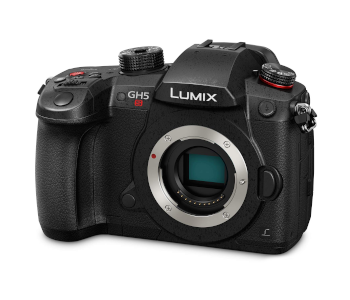 View on Amazon
Editor's Rating: 4.8/5
Panasonic's GH brand is famous for being among the first to bring 4K video capabilities to mirrorless cameras. The GH5S is the newest in the series, and its mission is to offer peerless low-light performance along with leading video quality in its price bracket. The camera is a joy to handle, offers numerous customization and quick-access options, and lets you produce quality shots or videos you can bring the most out of in post.
Overview of Features
You might mistake the GH5S for a DSLR at first due to its shape and size. Any misgivings about its feel disappear as soon as you pick it up though as the GH5S is both precisely balanced and ergonomic. The grip deserves a special mention because of how natural it feels to hold regardless of your hand size. All of the camera's controls are easy to access, and there are multiple buttons you can map any of its settings to for easier access.
The GH5S's low light performance is outstanding thanks to a new technology known as dual native ISO. Older cameras have one native ISO setting, and the more you deviate from it, the more you have to compensate for noise. The GH5S has a 4/3 sensor with two native ISO values. This lets you push the ISO up to 6,400 or even higher without needing to account for noise! In short, you can shoot in unforgiving light conditions and don't need to compromise image quality.
Video is the GH5S's other specialty. The camera is capable of shooting 4K videos at a smooth 60 frames per second. More importantly, you can choose between a wide variety of bitrates and formats like MOV, MP4, and AVCHD. Apart from being crystal-clear, videos shot with the GH5S are vibrant in color. This is thanks to support for 10-bit color, which allows the GH5S to reproduce literally billions of distinct shades faithfully!
What We Didn't Like
Lack of internal image stabilization is the GH5S's greatest shortcoming. Panasonic's reasoning for this is that the camera is aimed at professionals who'll be using gimbals and tripods which IBS might interfere with. The second drawback to take note of is the camera's mediocre image resolution. 10.2 megapixels is adequate for photos and posters but may not be enough for images that will end up on billboards.
Tech Specs
Dimensions: 5.5 x 3.9 x 3.4 in.
Weight: 23.3 oz.
Camera type: Mirrorless
Sensor: 4/3 MOS
ISO range: 160 – 51,200
Max still resolution: 10.2 MP
Max video resolution: 4K, 60fps
The Pros
Fantastic low light performance thanks to dual native ISO
Shoots high-quality videos in a range of formats and bitrates
Ergonomic build
Intuitive control layout with lots of mappable buttons
The Cons
No internal image stabilization
Low max image resolution
2. Best Value – Pentax K-1 Mark II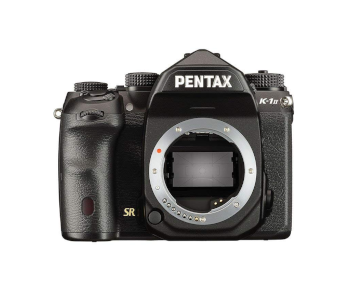 View on Amazon
Editor's Rating: 4.6/5
The second-generation K-1 from Pentax couldn't be more different than our overall winner – it is aimed at hi-res photography, has superb image stabilization, and falls behind in the video department. What they do share is excellent low-light performance, albeit due to different reasons. This is the camera to get if you're into landscape, nature, or astronomical photography and want to make sure long exposure doesn't interfere with end quality.
Overview of Features
The K-1 II is a hefty DSLR with a full-frame 35mm CMOS sensor. Its stout frame has outstanding weather sealing so you can take long exposure shots all night and not worry about moisture buildup. Other physical highlights include a responsive touchscreen and two intuitive action wheels. You can both tilt and move the screen sideways thanks to its scissor-like mounting mechanism. The combination of quick-access function dials lets you cycle between functions like ISO, HDR, or EV compensation on the first and use the second dial to adjust the values.
The most significant advantage the Mark II has over its predecessor is its Pixel Shift Resolution System. When this is in use, the camera will shoot four consecutive images of the same scene, putting each image off by one pixel to get accurate color information for every pixel. This means that a pixel doesn't need to rely on data from adjacent ones to display color correctly and results in images of exceptional quality and color fidelity. The Pixel Shift Resolution System works best with tripods, but the Mark II also has Dynamic Pixel Shift Resolution which allows you to take advantage of the technology while holding the camera in your hand.
Low light performance is excellent and can be enhanced further depending on the shooting situation. The Mark II comes with an accelerator unit which increases its ISO performance and allows for insanely high ISO values up to 819,200. While you won't get usable images at such settings, the accelerator helps eliminate virtually all noise at ISO 3,200 and lower. You can expect high-quality images at settings as high as 25,600!
Astrotracer mode is why we said the Mark II is a great tool for making astronomy photos. This mode uses the camera's sensor movement mechanism along with GPS data to produce clear images of the night sky. You can use Astrotracer to set up long exposures and get breathtaking photos of constellations at low ISO settings since the camera will compensate for the stars' movements and eliminate streaking.
What's Bad About It?
The Mark II is not a videographer's camera. It is limited to 1080p and records videos that are of worse quality than those of competing cameras. A slow burst mode is another concern. At 4.4 shots per second, the Mark II isn't suited for action or sports photography.
Tech Specs
Dimensions: 5.4 x 4.3 x 3.4 in.
Weight: 35.6 oz.
Camera type: DSLR
Sensor: 35mm CMOS
ISO range: 100 – 819,200
Max still resolution: 36.4 MP
Max video resolution: 1080p, 60i
The Pros
Superb image quality & color fidelity
Performs well across a wide range of ISO values
Astrotracer mode
Weatherproof body & good control schemes
The Cons
Poor video quality considering its price
Slow burst mode
3. Sony a7 III
View on Amazon
Editor's Rating: 4.5/5
The first a7 marked Sony's foray into the world of entry-level full-frame cameras. The Mark III is an improvement upon its predecessors in almost every way and is the best all-around camera on review! Need an action shot? Take advantage of its 10fps burst mode, Need a cinematic experience? The Mark III has got you covered with stunning 4K video. This article focuses on low light performance though, and the a7 is no slouch in that department either!
Overview of Features
Appearance-wise, the a7 III is a mix of smart and baffling decisions. On the one hand, you've got a body made of quality materials that's easy to grip and shoot with. On the other, there's a distinct lack of controls on the top left side of the lens and an abundance of custom buttons where you'd expect to find dedicated ones for functions like white balance. Still, these inconveniences are quickly forgotten once you start shooting due to the camera's lightning-fast autofocus and adaptability.
Backside illumination is the a7 III's most important upgrade in terms of low-light performance. The full-frame sensor's optical circuitry is located in the back rather than the front, which increases its sensitivity to light. This also lets you crank up the ISO without having to worry about its impact on image quality! Shots taken at ISO 24,600 can look breathtaking, and the camera's maximum ISO of 51,200 isn't there just for show – expect to be able to use it in low-light scenarios and still get adequate shots with some noise compensation.
The a7 III isn't the best in its class in video performance, but professional videographers will find its 4K 30fps maximum more than adequate for cinematic shots. White and color balance can be tweaked to perfection, the use of S-Log3 allows for accurate color grading in post, and quick autofocus ensures subjects are sharp even if the scene calls for a lot of movement.
Are There Drawbacks?
The a7 III's most annoying drawback is something you'll find on all of Sony's cameras – a convoluted menu system. Newbies and professionals alike will have a hard time traversing the illogical menu structure and be baffled by Sony's function placement decisions. The viewfinder's resolution is poor for this price range. Rival cameras have viewfinders with a million more pixels, which is something we hope Sony will fix in the a7's next iteration.
Tech Specs
Dimensions: 5.0 x 3.8 x 2.9 in.
Weight: 33.3 oz.
Camera type: Mirrorless
Sensor: 35mm CMOS
ISO range: 100 – 51,200
Max still resolution: 24.2 MP
Max video resolution: 4K, 30fps
The Pros
Excellent all-around performance
All ISO settings produce usable images
Good video quality
Speedy autofocus
The Cons
Viewfinder has low resolution
Confusing menu system
4. Fujifilm X-T3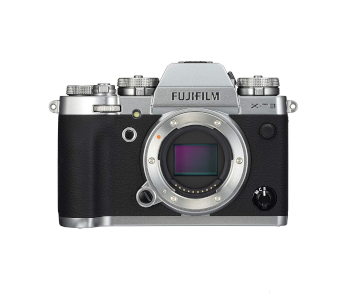 View on Amazon
Editor's Rating: 4.4/5
Fujifilm's X-T2 showed us that APS-C cameras were nothing to scoff at with its excellent photo and video performance. The X-T3 retains some of its predecessor's strengths like a detailed viewfinder and comfortable body. It also has improvements in the form of a back-illuminated sensor and a bump up in fps for both 4K and 1080p video.
Overview of Features
The X-T3 looks identical to the X-T2, meaning it's a classy mirrorless camera reminiscent of the golden age of film photography. However, the retro look is an eye-catching facade that hides high-tech advancements like the 3.7-million pixel electronic viewfinder. The EVF runs at 60fps which can be boosted to 100, almost making you believe you're using an optical viewfinder. There's also the flip-out LCD touchscreen, admittedly with a movement range vloggers will find limiting.
Cameras usually have either good low ISO performance or push for quality at their ISO limits. We're happy to report that the XT-3 excels at both ends! Images shot at its base ISO of 160 feature high dynamic range and are rich in color even if you're shooting a high-contrast scene. Noise doesn't start showing up until you reach ISO 3,200 and takes little effort to correct. You have the new back-illuminated sensor to thank for this. The X-T3's low-light performance is impressive considering its sensor size.
The X-T3 is a serious contender if you're looking for a camera with good low-light capabilities as well as video. Speaking of video, the X-T3's output options and quality are slightly weaker than that of the GH5S, impressive considering the price difference. Videos are shot at a max resolution of 4096×2160 at 60fps while 1080p footage can be shot at double the framerate for captivating slow-motion sequences. Although not as quick as the a7 III's, the X-T3's autofocus is snappy in both photo and video modes. Combine that with the mild yet expressive default f.log color profile, and you get movie-grade footage at a low price.
What We Didn't Like
This is another camera that lacks internal image stabilization, forcing you to use tripods or rely on optical stabilization provided by individual lenses. 4K footage shot at 60 or 50fps has a 1.17x crop. This means you'll need to frame the shot to compensate for the loss.
Tech Specs
Dimensions: 5.2 x 3.7 x 2.3 in.
Weight: 30.7 oz. with batteries & kit lens
Camera type: Mirrorless
Sensor: APS-C CMOS
ISO range: 160 – 12,800
Max still resolution: 26.1 MP
Max video resolution: 4K, 60fps
The Pros
Outstanding viewfinder
Great low ISO performance combined with minimal noise at higher levels
Makes quality videos at high framerates
Excellent overall performance for a camera with an APS-C sensor
The Cons
No image stabilization
Footage at 50fps or more is cropped
5. Canon EOS 6D Mark II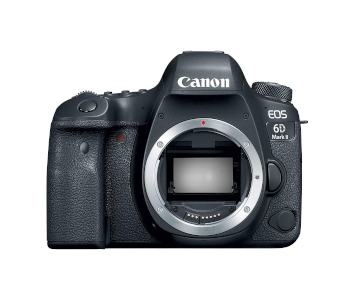 View on Amazon
Editor's Rating: 4.2/5
Are you looking for a camera that's capable of artful photography but also helps pay the bills? In that case, Canon's EOD 6D Mark II is a solid choice. It's the working photographer's camera, capable of capturing life-long memories in dim venues and not running out of juice the whole evening! You'll want to bring another camera along for wedding or concert videos, but pictures of the same made by the 6D Mark II are stunning.
Overview of Features
The 6D Mark II is a beef DSLR with a full-frame sensor and a textured body that makes lugging it around more comfortable. In true workhorse fashion, the camera is weather-resistant and has a battery capable of taking more than 900 images before running dry. The articulated LCD screen will be of great help in letting you take the perfect shot as it can be fully rotated and moved. Canon's button layout and digital interface deserve to be mentioned because of their logical layout and ease of use. Sony could learn a thing or two about this by studying the 6D Mark II!
This camera produces the best shots when working indoors at ISO values of 400 and 800. However, step out into the night and crank the ISO up to 3,200, and you'll discover that city streets captured with the 6D Mark II look inviting! There is some noticeable noise which increases as you select higher ISOs, but colors remain true up until the highest setting.
Canon's Dual Pixel CMOS AF has become their standard for reliable autofocus and is well-executed in the 6D Mark II. The DIGIC7 processor takes care of rendering and is responsible for a resolution bump of 6 MP compared to the original. Add to that the sensor's integrated low-pass filter, and you've got images that can grace a billboard, are in perfect focus, and have no moiré patterns.
What's Bad About It?
Like the Pentax K-1, the 6D Mark II falls short as a video camera as it is limited to 1080p and a handful of settings even amateur videographers will find lacking. Low dynamic range is a bigger concern though. The camera can't store much information on colors in high-contrast shots, meaning you won't be able to correct black-looking shadows in post-processing without simultaneously blowing up any light areas.
Tech Specs
Dimensions: 5.7 x 4.4 x 2.9 in.
Weight: 55 oz. with batteries & kit lens
Camera type: DSLR
Sensor: 35mm CMOS
ISO range: 100 – 40,000
Max still resolution: 26.2 MP
Max video resolution: 1080p, 60fps
The Pros
Excellent LCD screen and menu system
Long-lasting battery
Fast autofocus
Great for indoor, low-contrast photography
The Cons
Poor video quality
Poor dynamic range
6. Best Budget Option – Canon EOS 77D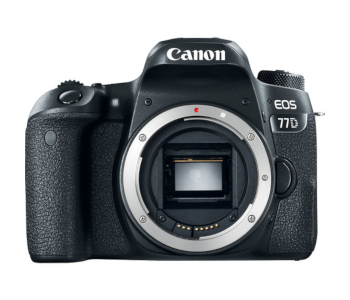 View on BH
Editor's Rating: 4.1/5
Our final entry is another camera by Canon. It costs hundreds of dollars less than other models in the guide yet delivers praiseworthy low-light images and videos. This is a middle-of-the-line camera that takes the best the lower tier Rebel series has to offer and spices it up with the body design and better ISO capabilities of the more expensive 80D. This is the camera for you if you're dipping your toes into the world of professional photography and need a reliable tool for any job without a costly investment.
Overview of Features
The 77D is among the lightest cameras of its type on review. It's easy to transport thanks to a body made from carbon fiber and aluminum. Aspiring vloggers will find its articulating screen indispensable in setting up their shots while everyone who uses the 77D can take advantage of its clean control layout and intuitive menus.
Unlike the costlier 6D Mark II, the 77D has excellent dynamic range at lower ISO settings. This means you can shoot in well-lit areas and create images with pronounced contrasts. The dynamic range decreases the higher ISO you use, but the same can't be said for image quality until you reach ISO 3,200. While 6,400 is adequate too, higher settings do come at the cost of a lot of noise. Still, the 77D outperforms other cameras in its price bracket when it comes to low light shots!
Shooting in more favorable conditions is a pleasure thanks to advanced autofocusing and image processing speed, courtesy of Dual Pixel CMOS AF and the DIGIC7 processor. The autofocus, in particular, ensures that images are sharp and isn't slowed down by a lack of light. Sports & action photographers get a lot out of the 77D too since it has a burst mode of 6 shots per seconds and a generous image buffer.
Are There Drawbacks?
The 77D has electronic image stabilization. However, using it when filming video crops the image and decrease its quality. The reduced price and lighter materials used in making the 77D have an impact on its build quality. The camera isn't weather-resistant, and its shock-proofing isn't enough to withstand falls.
Tech Specs
Dimensions: 5.2 x 3.9 x 3.0 in.
Weight: 37.2 oz. with batteries & kit lens
Camera type: DSLR
Sensor: APS-C CMOS
ISO range: 100 – 25,600
Max still resolution: 24.2 MP
Max video resolution: 1080p, 60fps
The Pros
Great value for the money
Combines ease of use and premium features for a solid mid-range experience
Expressive dynamic range at low ISO settings
Above average low-light performance for the price
The Cons
Reduced video quality when electronic image stabilization is on
Lacks weather resistance and shockproofing