15 Best Macbook Air Accessories
3D Insider is ad supported and earns money from clicks and other ways.
Despite being Apple's entry into the thin-and-light category, the original Macbook Air was still positioned above the previous Macbook, making it a premium ultra-portable notebook. With the release of the 2018 version of the Macbook Air, this model is expected to undergo a resurgence in popularity. The newest Macbook Air features a Retina display, a faster processor, and a design that is thinner and lighten than ever.
Whether you have a brand-new Macbook Air or one of the older models, accessing the full potential of this ultra-portable notebook can only be done with the right set of accessories. In this article, we have compiled the most essential add-ons and accessories to your Macbook Air to unlock all of its potential.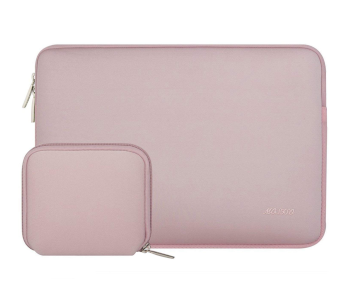 The Macbook Air is expensive so you should prioritize accessories that protect it from accidental damage. This laptop sleeve from MOSISO is made of a neoprene foam padding layer with a fleece lining that provides bump and shock-resistance while protecting the surface of the notebook from scratches. An outer lycra material provides a degree of water resistance. Being made of lightweight and thin materials, this sleeve does not unnecessarily bulk up your laptop and allows it to be easily slid into backpacks, messenger bags, or laptop bags. It even comes with a smaller accessory pouch that is perfect for organizing small items such as your charger, mouse, or earphones. Both the laptop sleeve and the pouch come in a sleek and modern design that perfectly matches the Macbook Air.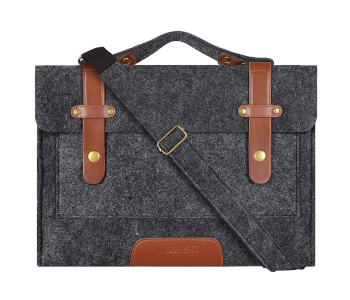 While a sleeve provides good protection, you are still going to need a good laptop bag to keep your notebook safe while you are on the go. We recommend this stylish Felt Laptop Bag from MOSISO so that you can carry your laptop around with flair. The main material of the bag is environmentally friendly synthetic felt, which is very durable and lightweight while providing a small amount of shock absorption. Aside from the main compartment, this laptop bag has two front pockets and a front zippered compartment for the storage of accessories and other devices. You can choose to use it as a shoulder bag with the removable and adjustable shoulder strap, or as a standard handbag. With the MOSISO Felt Laptop Bag, you need not sacrifice style over function.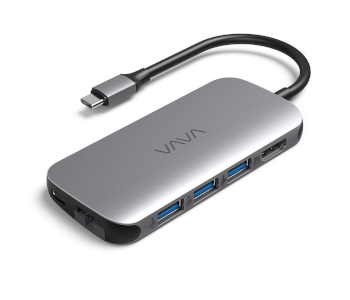 A glaring limitation of the Macbook Air and other ultra-portable notebooks is the lack of diversity in access ports. Having a very thin body meant that the Macbook Air had to do away with bulky ports such as HDMI and USB-A in favor of USB-C. With the VAVA USB-C Hub, you get to extend the accessibility options of your Macbook Air to include all the standard formats. This comprehensive hub includes a charging port, an Ethernet port, an HDMI port, a TF card reader, an SD card reader, and three USB 3.0 ports. This hub opens up a wealth of options for your Macbook Pro, such as screen extension to a monitor or internet access via ethernet connection. The multiple USB 3.0 ports even allow the use of multiple USB devices simultaneously, such as a USB mouse and keyboard. The VAVA USB-C Hub is quite bulky and bringing it along all the time can be a little inconvenient, but it is an invaluable tool that will surely boost productivity with your Macbook Air.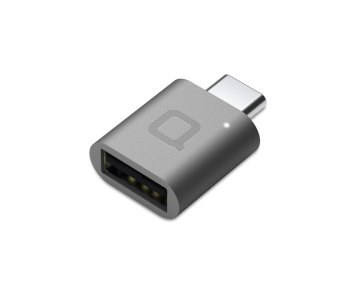 An all-around USB-C hub is a great tool to make various accessibility options available for your Macbook Pro, but sometimes all you need is a quick and easy way to plug in a thumb drive or portable SSD to your Macbook Air. The Nonda USB-C to USB 3.0 Adaptor may be one of the cheapest and smallest accessories you can get for your Macbook Air, but this is an accessory you will certainly be using multiple times. This adaptor is so small that you can slip it right into a pocket of your laptop sleeve or bag and make it a permanent part of your arsenal. It allows data transfer at USB 3.0 speeds of up to 5 Gbps. With a durable aluminum body, this adaptor matches perfectly with the look of the Macbook Air. Even though there are more than a dozen accessories in the market that can do the same basic function as this adaptor, we like the simplicity and size of this particular product.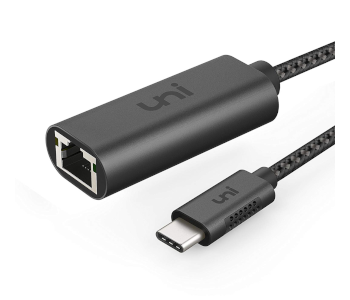 Network access through WiFi is standard, but you may find yourself in a situation of having to connect to a network the old-fashioned way. In these cases, you will be glad to have this adapter that combines a male USB-C port and a female RJ45 port. The cable of this adapter is kept short for convenient storage and has a braided design for durability. A premium aluminum casing not only makes the whole adapter look good, but also lends good durability to the ports. The ports were carefully engineered to fit snugly and securely for a stable network connection that is free of interruptions. If you will be travelling and will need to connect to the network of hotels or other offices, then this adapter is an essential accessory.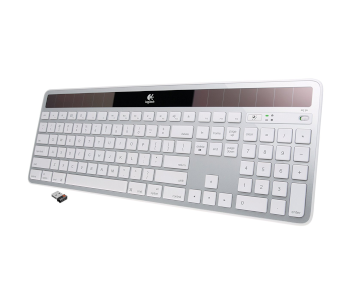 Having an external keyboard when you have a notebook as expensive as the Macbook Air is always a good idea. Aside from keeping the notebook's keyboard looking pristine, an external keyboard also provides flexibility in terms of workspace ergonomics. There are literally hundreds of wireless keyboards in the market, but we are partial to the Wireless Solar Keyboard from Logitech. It has all the basic features expected of a good keyboard such as a familiar layout, good tactile feedback, and concave-shaped key caps that make typing easier and more comfortable. Its solar charger is surprisingly efficient – it can be charged using any light source and can store enough power for 3 months of continuous use in total darkness. It connects wirelessly to your Macbook Air using the Logitech Unifying receiver, which can also be used to connect other compatible Logitech wireless devices.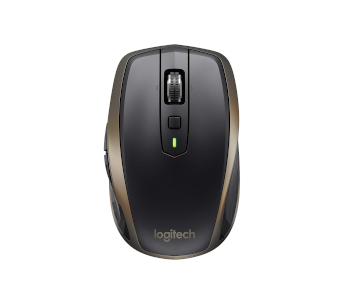 Although the trackpad of the Macbook Air is exceptionally responsive and well-designed, it still does not match the speed and efficiency of using a wireless mouse. There is no shortage of wireless mouse options available today, but our favorite model is the MX2 Anywhere mouse from Logitech. It ticks all the boxes of the qualities of a good wireless mouse: it is small, has good responsiveness, and has an ergonomic design that should fit most hand sizes. A high-precision sensor allows the MX2 to be used without a problem even on glass or glossy surfaces. The best feature of the MX2 Wireless Mouse is the ability to use it across up to three Windows or Mac devices simultaneously. With the MX2, you can seamlessly copy and drag files from one workstation to another without the need for cloud storage. This opens up a whole new world of work efficiency and optimization. If you need to use multiple workstations, then the MX2 Anywhere wireless mouse is the best productivity-enhancing tool you can get.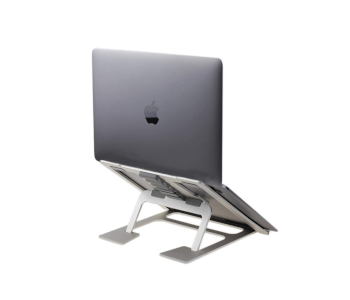 Laptops and notebooks are great for working when you're constantly on the go, but they do not make very ergonomic workstations by themselves. To avoid future neck problems, we recommend that you get this Adjustable Ventilated Laptop Stand from Soundance. This allows you to elevate your laptop screen closer to eye level, while its hollow design and aluminum build draws heat away from the laptop. It also tilts the keyboard towards to you to prevent wrist and shoulder pain. The bottom of the laptop stand is lined with rubber mats to prevent it from sliding and from scratching your desk. Best of all, this laptop stand folds neatly into a compact and portable bundle that you can bring along when you work outside of your usual desk.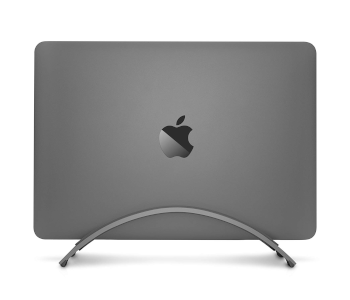 There is probably nothing more conducive to working than having a fully decked-out workstation complete with an external monitor, keyboard, mouse, and other accessories. The difficulty of having such a set-up is that it requires a lot of desk space. If you are considering using your Macbook Air for a desktop set-up, then the TwelveSouth Book Arc will be a valuable space-saver. The Book Arc acts as a stand for your Macbook Air while it is used in "closed-clamshell" mode. The notch for the Macbook Air is lined with silicone for a safe and sung fit, while an integrated Cable Catch design keeps all the connections handy and accessible. By elevating the Macbook Air from the desk, not only do you end up with more desk space, but you keep your Macbook Air safe from errant spills. The modern aluminum design of the Book Arc complements your Macbook Air and looks good in any desktop.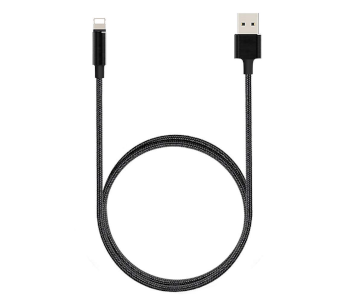 It's a situation that is familiar to many: someone inadvertently trips over the charger cable of a plugged-in laptop, causing it to fall over and get damaged. With the MagSafe magnetic adapter, you never have to worry about this accident happening. A USB-C plug connects to your Macbook Air, which is then magnetically tethered to a charger cable. The charger cable fits snugly to the plug but snaps off easily with a firm pull. Rated at 87W, the charger cable does not compromise the rate of charging of your Macbook Air. This accessory is so useful and flexible that you can even use it with your mobile phones, tablets, and gaming devices. Being quite affordable, the Magsafe magnetic adapter is a wise choice for an accessory that can prevent potential damage to your Macbook Air.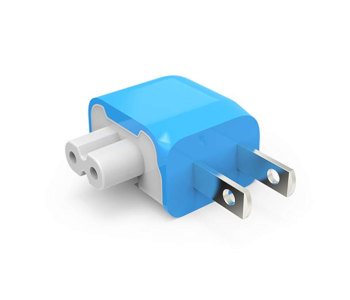 For all of the praises and accolades that Apple has received for their notebooks and laptops, they still have not gotten around to improving the design of their charger blocks. They are big, bulky, and require a lot of space when plugged in. This side-facing plug from Blockhead provides a very simple solution to a problem that has plagued Macbook users since the beginning. By altering the Macbook charger when it is plugged into a wall outlet, the Blockhead side-facing plug saves on space and gives you more flexibility on where you can plug in your device. You no longer have to worry about moving furniture around when plugging in. Save yourself the headache of having to move furniture around when you plug in by getting the Blockhead Side-Facing Plug Adapter.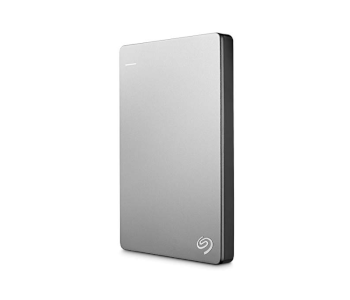 The 1.5TB SSD of the 2018 version of the Macbook Air is certainly not disappointing, but we can't help but feel that the Macbook Air could have had more storage space if it were not for its ultra-portable design. In case you need to extend the storage of your Macbook Air, then we recommend the 2TB External Hard Drive from Seagate. This portable hard drive is incredibly light and compact and should slide right into your laptop bag. It comes with the Seagate backup software that allows one-click backup or scheduled backup of selected folders in your Macbook Air. It even works with the Macbook's Time Machine app so setting up automated backups should be quick and easy.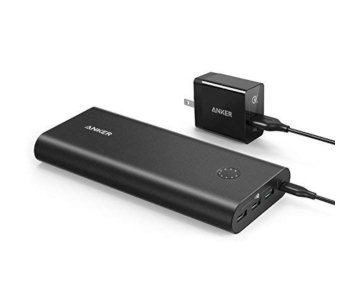 Working with a laptop outside of your home or office is essentially a never-ending race to get things done before your battery runs out or until you find an electrical outlet to charge your battery. When you have the Anker PowerCore+, you no longer have to live with this limitation. With its 26800 mAh capacity, the PowerCore+ can extend the battery life of your Macbook Air by more than 12 hours. A huge 6A output can charge 3 devices simultaneously and quickly using its Quick Charge technology. A Rapid Recharge function allows the PowerCore+ to be charged using the included wall charger at twice the normal rate. The PowerCore+ is the perfect companion for times when you need to step out of the office with your laptop, but you still have deadlines breathing down your neck.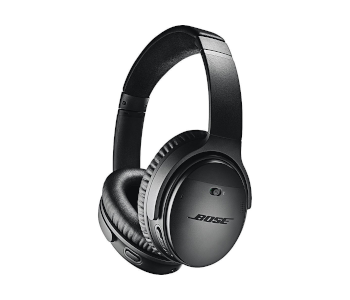 Sometimes it can be hard to get in the zone when you're working with your Macbook Air. Whether it's traffic noises or the pointless banter of your officemates, sometimes you wish that you can just tune them all out and focus on what you're doing. With the Bose QuietComfort noise cancelling headphones, you finally can. With three levels of noise cancellation, these headphones can help you tune out in any situation. The QuietComfort uses Bluetooth connectivity not just to play music, but also to control the level of noise cancellation and access software updates via the Bose Connect mobile app. You rarely have to fidget with the controls of the QuietComfort as it even allows voice access to music and information using Alexa. If you think you need noise-cancelling headphones to remove all the distraction while your work, then you can't do much better than the Bose QuietComfort.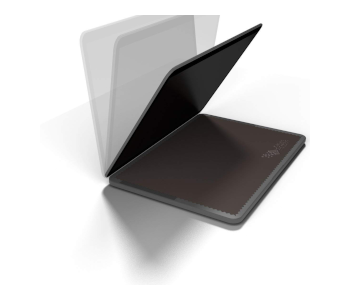 Wiping off the dust from your notebook's screen and keyboard is an extremely satisfying activity. Make sure you do a good job with the set of microfiber screen cleaners and covers from Clean Screen. Aside from the standard microfiber sheets you use to wipe down the surface of your notebook, this set also includes a keyboard cover which doubles as a screen protector. The keyboard cover protects the notebook's screen from getting contaminated with the dirt and oils in the keyboard. The microfiber sheets are very soft, anti-static, lint-free, non-abrasive, and anti-microbial. They are reusable and can be easily cleaned with water.
Final thoughts
The Macbook Air is a fine piece of equipment. It contains all the bells and whistles we have come to expect from Macboook products but packs them all into an ultra-portable package. With more and more laptop manufacturers coming out with their own ultra-portable notebooks, the Macbook Air has managed to retain a loyal following.
The accessories we have listed here are some of the best in terms of quality and popularity. With these accessories, you will certainly enhance the productivity and flexibility of your Macbook Air.