15 Best Macbook Pro Accessories
3D Insider is ad supported and earns money from clicks and other ways.
Despite a lot of fuss over keyboard problems, the Macbook Pro remains one of the most popular notebooks today. With its combination of usability, stability, premium design, and visual appeal, Apple seems to have powered through the initial divisiveness of the newly designed keyboards of the Macbook Pro. However, its streamlined design means having to use a few accessories to maximize productivity and accessibility when using the Macbook Pro. To make sure that your Macbook Pro is usable in all circumstances, we recommend each of the top-rated accessories we have listed below.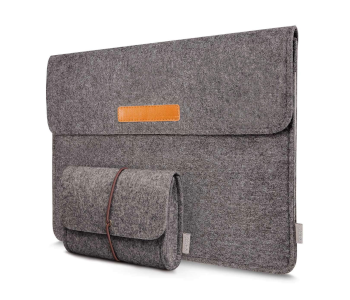 A gorgeous product like the Macbook Pro deserves an equally sleek outer covering. This is why we recommend the Inateck Macbook Pro Sleeve with its high quality felt external finish and soft flannel interiors. With such soft materials, your Macbook Pro is assured of protection from scratches and bumps. The materials are mold-proof and wear-resistant, so they should last for the whole lifetime of your Macbook Pro.
This sleeve is also highly functional, with a secondary compartment perfect for storing books, magazine, or a tablet. The sleeve also has two back pockets for small items such as cellphones and earphones. It's incredibly affordable, especially considering the level of workmanship that went into it. As if that's not enough of a deal, this laptop sleeve even comes with a small felt bag that can be used to store small accessories such as a mouse, portable SSD, chargers, power banks, and cellphones.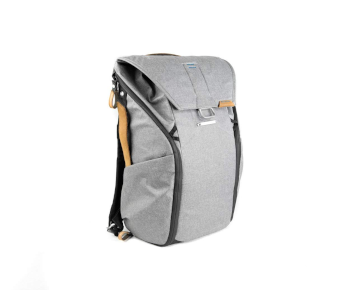 A sleeve is good enough for short-term storage and transport of your Macbook Pro, but if you plan to regularly lug around your Macbook Pro somewhere farther, then you might as well invest in a good backpack. The Peak Design backpack looks good enough for casual use and has a dedicated laptop compartment which can be accessed without opening the main bag compartment. For all your other accessories such as a tablet, cellphone, adapter, and chargers, the Every Day Backpack has dual quick-access side-loading compartments, as well as a top compartment which can be accessed easily with the patented MagLatch technology. The main compartment has three Flex-Fold Dividers which can be altered according to the contents, so all your other electronic devices will be kept in organized and cushioned compartments.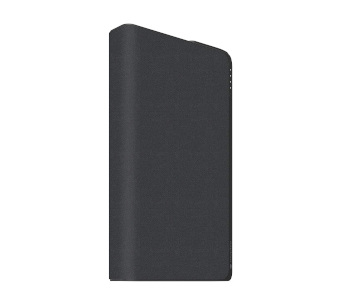 With all the sophisticated technology of modern notebooks, they are still at the mercy of how long they can operate on battery power. The Macbook Pro is no exception. If you want to be sure of uninterrupted work, then you should always be bringing along the mophie Powerstation. This external battery pack has an AC adapter for your Macbook Pro, and also has USB-C and USB-A ports for charging of mobile devices. With a 22,000 mAh capacity, this battery pack can extend the battery life of your Macbook Pro by up to 15 hours. It is covered with a plush fabric wrap so you could just throw it in your bag without worrying about dings or scratches. Keep note that it only has 100W of power and cannot charge devices that are rated higher. If you and your Macbook Pro are constantly on the go, reduce the stress of always being on the lookout for a power socket and get the mophie Powerstation.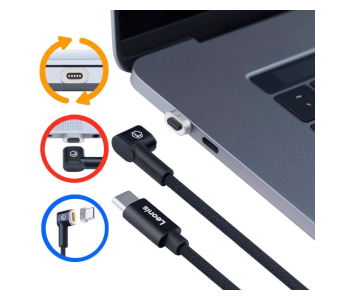 Probably the most common cause of accidental fall damage of laptops and notebooks is people tripping over charger cables. Make sure this never happens with your Macbook Pro with the Leonis Magsafe Magnetic Charger Adapter. This adapter connects to your Macbook Pro via USB-C port while the rest of the charger, including the cable, is connected by an easily removed magnetic connection. The USB-C compatibility means you will probably end up using the MagSafe with more than just your Macbook Pro – it is an excellent charger for your gaming devices, phones, and tablets. You should not observe any changes in charging speed or capacity, as this charger adapter is rated for up to 87W of power. All in all, this is a simple and inexpensive product that can save you a lot of headache down the road.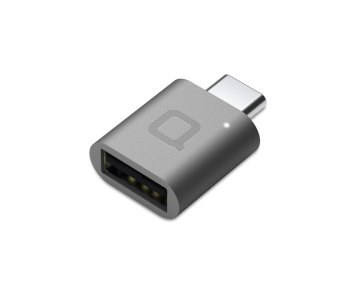 One of the smallest and cheapest items in this list, this USB-C adapter allows you to access typical USB-A devices such as portable SSDs and flash drives on your Macbook Pro. This adapter allows for data transfer at USB 3.0 Superspeed (USB 3.1, Gen 1) which supports up to 5 Gbps. The body of the adapter is made of durable aluminum alloy that looks great and is shock-resistant. It is available in 3 colors made to match the colors of the Macbook Pro 2016 and 12-inch Macbook notebooks. The width of this adapter is designed to accommodate an Apple cable connected to the neighboring part, so you should be able to work with 2 devices simultaneously. While it's true that you can get other adapters that do the same basic function of the Nonda USB-C adapter, we like this particular product for its compact and durable design which allows us to throw it in into any existing carrying case or even just in your pocket.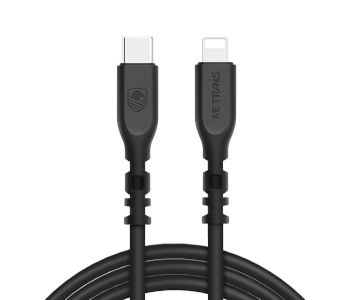 If you have an Apple mobile device and a Macbook Pro, then this cable is no-brainer. The Metrans Lightning to USB-C cable allows you to connect an iPhone 8 or iPhone X to the Macbook Pro without needing any additional dongles or docks. This cable performs excellently whether you use it for data transfer or just for charging. It is rated for up to 2.4 A of charge current and can support USB 2.0 transfer speeds of up to 480 Mbps. Although Apple sells their own version of this adapter, we like the extra durability afforded by the braided design of the Metrans counterpart.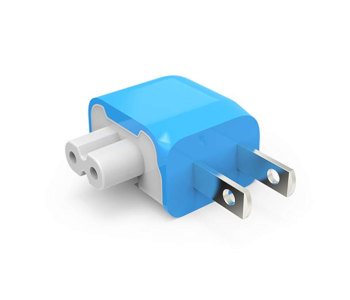 For all the millions of dollars Apple has probably poured into research, they still have not thought of designing a less cumbersome charger block. This is the problem that this adapter seeks to resolve. By turning the Apple charger block sideways, it can more closely hug the outlet and save up on valuable space. With this adapter, no longer will you need to nudge your furniture by a few inches just to make space for the charger. Made of durable ABS, the Blockhead adapter snaps neatly into any existing Apple charger and is compatible with all Macbook Pro adapters. By directing the cord directly downwards, there is also less stress on the cord and should result in less breakage. The Blockhead is a simple but innovative improvement to an existing Apple product that we frankly never thought we needed.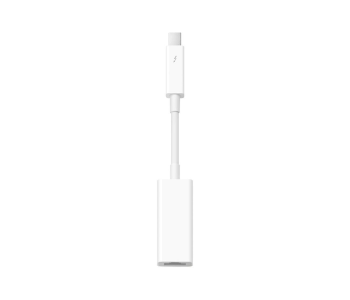 The thin design of the Macbook Pro means that it can no longer support chunkier ports such as an ethernet adapter. Unfortunately, you may still need an RJ45 port when connecting to external networks, such as when you have to go on business trips. For these cases, it is essential to bring along the Thunderbold Gigabit Ethernet Adapter. This is a very small adapter with a short cable that connects to the Thunderbolt port on the Macbook Pro and provide RJ45 connectivity for 10/100/1000BASE-T networks. The adapter design is slightly bulky, making it a little inconvenient to store and move around. It's very useful, though, as nothing beats the speed and stability of a hardwired network connection.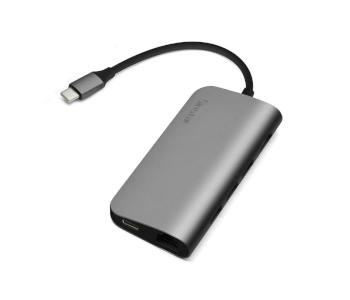 The obsession of Apple with making notebooks sleek and streamlined has resulted in the Macbook Pro having a very small number of ports. If you need to work with multiple devices simultaneously, then the Simstar USB-C Hub is a lifesaver. This connectivity hub plugs into a single USB-C port on the Macbook and provides a host of connectivity options: SD and microSD card slots, an HDMI port, an Ethernet port, a USB-C charging port, and 3 USB 3.0 ports. With USB Version 3.0 Superspeed, this hub can transfer data at a rate of 5 Gbps. The brushed aluminum finish of this product compliments all the other Apple accessories, and its slim and compact design means you can easily bring it along anywhere. Best of all, sinstar offers lifetime money-back guarantee for this product – a testament to their confidence in its quality.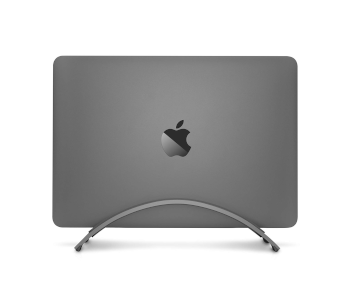 Using a notebook with a separate monitor, keyboard, and mouse may make a great ergonomic setup but it does take a lot of space. With this Macbook Stand, you can position your Macbook Pro vertically where it takes up practically no space at all. In this closed clamshell mode, it basically acts as a compact desktop computer. With a sleek aluminum finish and polished edges, this Macbook Stand blends well visually with your Macbook Pro. The elevated structure keeps you Macbook Pro from any spills, and also clears more desk area for additional for additional work space. The Macbook Pro slips snugly and securely in a silicone-lined slot. The Macbook Stand also comes with an Integrated Cable Catch provision that keeps cables organized and accessible.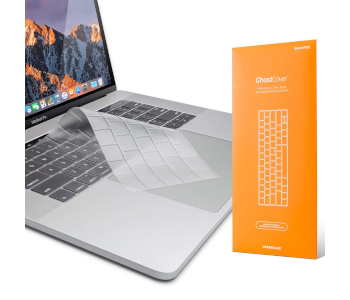 Let's admit it: we all eat in front of our laptops. It's a compulsion we can't resist, even though we know that crumbs falling into the spaces between our keys can be a problem. This is where the UpperCase Ghost Cover comes in. Made of flexible and weather-resistant TPU, the UpperCase Ghost Cover will protect your keyboard from errant crumbs of food, spilled drinks, and your greasy fingers. The material is only 0.12 mm thick, will not interfere with the touch bar, and will preserve the tactile feedback of your keyboard. It is almost completely transparent, so the keyboard backlights remain fully visible in the dark. This keyboard protector is reusable and can be easily washed using regular soap and water. Since it does not stretch like silicone, it does not deform even after extended use.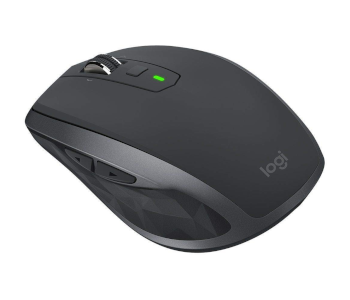 A good portable mouse is a valuable tool to enhance productivity when working with a notebook, so investing in a good model is worth every cent. The Logitech MX Anywhere, as its name implies, can be used virtually anywhere. It can even track mouse movements in glass, which has always been a challenging surface for an optical mouse. It can be used across several computers for cross-computer file sharing even without the use of cloud technology. Instead of using separate rechargeable batteries, the MX Anywhere can be charged using a standard USB cable, and a single charge will last you up to 70 days of normal use. You can also add a Logitech Flow-enabled keyboard for a complete multi-computer workstation.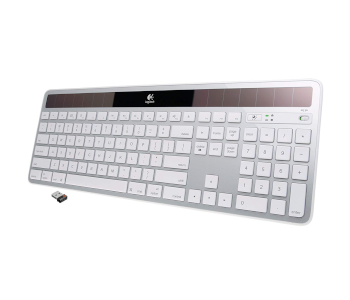 You're probably not comfortable bashing the keyboard of a notebook as expensive as the Macbook Pro. Besides, keyboard problems have plagued the Macbook Pro since it was first released. In any case, it's a good idea to have an external keyboard for your notebook. We are very partial to the Logitech Wireless Solar Keyboard. The "solar" part of the keyboard is far from a novelty – it can be charged by any light source for up to 3 months of use in total darkness. The keyboard is only 1/3-inch thick, but Logitech makes every bit of it useful. The layout of the keyboard should be familiar to most Mac users, and the concave shape of the key caps makes typing more comfortable, easier, and faster. The keyboard wirelessly connects to your Macbook using a single Logitech Unifying receiver. You can even use another compatible wireless keyboard or mouse using the same receiver.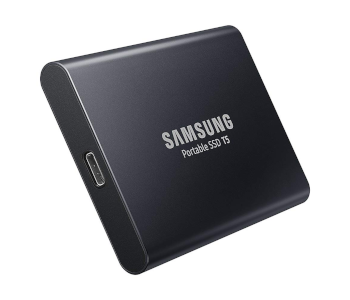 The Macbook Pro is no lightweight when it comes to storage space, but this is probably one of the departments that Apple had to cut back on to make the Macbook Pro as sleek and thin as it is. An easy way to extend the storage capacity of your Macbook Pro is by having a Samsung T5 Portable SSD on hand. Available in 2 TB, 1 TB, 500 GB, and 250 GB variants, the T5 Portable SSD is capable of read and write speeds of up to 540 MB/s. Compatibility is no issue, as the T5 has both USB-C to C and USB-C to A cables. Your data can be secured in the T5 with optional password protection that uses AES 256-bit hardware encryption. The T5 also has a solid and sturdy metal body with no moving parts and can handle drops of up to 2 meters. For an SSD of its size, the T5 is surprisingly portable – the 2 TB variant weighs a paltry 1.6 ounces. With a choice of blue or black metallic finish, the Samsung T5 will feel right at home with the visually appealing Macbook Pro.
Anyone who has worked in a public café has probably experienced having a nosy neighbor looking into their screen. Eliminate this irritation by installing the Kensington Magnetic Privacy Screen to you Macbook Pro. This privacy screen works by limiting the field of view to only 30°, meaning the contents of the screen can only be viewed by a person directly in front of it. This screen attaches to the Macbook Pro screen using magnets instead of stickers, making them easier to remove and install as you please. It even comes with reversible sides, giving you the option to choose from matte or glossy surfaces. Aside from acting as a privacy aid, this screen also reduces glare and filters out up to 22% of blue light to reduce eye strain. Kensington also helpfully provides an anti-bacterial cleaning cloth and a screen sleeve to keep it scratch-free while in storage.
Final thoughts
Although issues continue to haunt it, the Macbook Pro is still an excellent piece of technology that enjoys a sizable following. After all, it is still an Apple product that provides top-of-the-line stability and user experience. It is also one of the lightest and thinnest notebooks available today, and this level of miniaturization of technology does not come with a few compromises.
Moving on from chunkier ports – such as USB-A, HDMI, and RJ45 – means limiting the accessibility of the Macbook Pro to technology that use these connectivity options. Admittedly, these forms of technology are older, but they still exist as essential components of our technology ecosystem. Many of the accessories suggested seek to address this disconnect of the old and the new.
The other accessories we suggested here enhance productivity, portability, privacy, and security of your Macbook Pro. It is an expensive and high-end notebook which we believe deserves to work with similarly high-quality products.