How to Make Money from 3D Modeling
3D Insider is ad supported and earns money from clicks, commissions from sales, and other ways.
When you develop a cool skill like 3D modeling, it's certainly an appealing idea to start earning money with it. This is not exactly easy nowadays. 3D modeling is no longer as uncommon as it used to be, which has made this market quite competitive.
Fortunately, there is still a lot of demand for 3D modeling. You don't have to do anything fancy or unexpected – just produce high-quality work and promote it. If you don't have any ideas yet on how you can make money with 3D modeling, here are some possibilities to consider.
Sell 3D models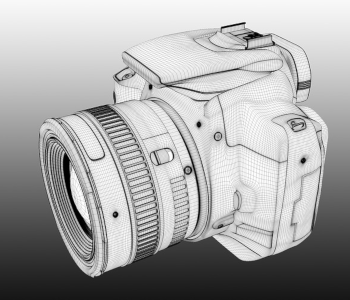 The most basic way to earn money with 3D modeling is to simply sell your 3D models. This can be done directly through a personal website, or via online marketplaces such as CGTrader. Depending on how complex a model is, a 3D model can sell for as low as $10 to several hundred dollars.
There are several reasons that clients can buy commercially available 3D models. Your model can be used as an asset for an animated film, or video game, or be used as source material for 3D printing. Other 3D animators can also buy models that they can modify to suit their needs. Recognizing the demand of potential buyers is key to making a model that you can earn money from.
If you need ideas on what models to generate, you can look at the models that are available in online marketplaces. These are typically grouped in categories, and may even have data on which models are the most popular. This is also a good way to know the marketplace standards in terms of file formats, polygon counts, and rigging techniques for animated models.
Offer bespoke 3D printing
3D printing and 3D modeling are two skills that perfectly complement each other. 3D printing is often described as technology that can make a real object out of any real model. While this is not literally true because of a few restrictions, it is a succinct description of what 3D printing offers.
While there are now lots of people offering commercial 3D printing services, being able to package it with custom 3D modeling is still quite rare. There is a great opportunity here, as you can be contracted to make custom action figures, miniatures, lithophanes, busts, jewelry, display pieces, and other projects that have a more personalized flair. This is a combination of skills that make the most out of 3D modeling.
Offering this type of service is also challenging, as it also means having to learn how to use a 3D printer. While modern 3D printers have become much more user-friendly, you will still need a bit of skill in mechanical tinkering and a whole lot of patience to make the most out of any 3D printer. This venture will also require a much higher amount of capital because of the additional hardware.
The payoff in customized 3D prints is quite large. You can charge several hundred dollars for a relatively complex figure. You can also add valuable services such as post-processing and painting which can justify higher prices for your products.
Offer 3D design services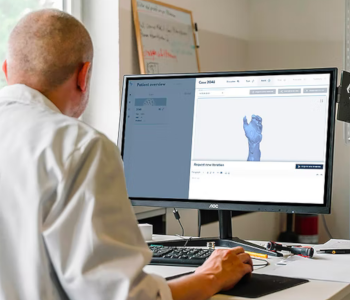 There are lots of companies and industries that can benefit from the services of a skilled 3D modeler. With enough experience, you can get hired in these firms either as a freelance or as an in-house employee. This is a much more stable source of income compared to selling 3D models online.
There is a huge market out there of firms that are looking for 3D modelers. The type of industry you will fit in with depends largely on the type of 3D modeling that you're good at. If you're into architectural or engineering models, you can be a good candidate for engineering design or companies that offer plumbing, mechanical, or electrical detailing.
Those who are primarily into 3D sculpting may find themselves better suited to the more creative firms. These can include animation studios, gaming studios, or action figure companies. There are also visual effects studios that are hired as third-party services, also for films or video games. Of course, it massively helps if you can develop your own creative ideas and make models from scratch.
The advantage of this approach is that you have a chance of ending up in a high-profile industry and getting a job that pays well. These companies still provide premium salaries to highly skilled 3D modelers, mostly because skill in this field is still rare. It is entirely possible to earn more than $100,000 a year as a 3D modeler for an established firm.
Offer 3D scanning services
3D scanning is a very good alternative to generating 3D models if you would rather not sculpt from scratch. 3D scanners have also become quite popular to create digital copies of real-world objects, either as a way of documentation or for recreation.
3D scanners have gotten a lot less expensive over the last several years, but many people likely will only need them for a one-time occasion. It is in these cases that a professional 3D scanning service can come in handy.
If you know about 3D modeling, then it becomes a lot easier to offer a professional-grade 3D scanning service. 3D scanners are not perfect, after all, and some revision may be necessary to make the output models look as nice as possible. You might also need to clean up certain artifacts that are difficult to avoid during 3D scanning.
Combining a 3D scanner with 3D modeling skills can open up an entirely new market for you. You may be able to scan equipment or household appliances with broken fixtures and make models of replacement parts. You can also scan people's faces and touch up the models to make them look better.
Make lessons and tutorials
As an expert in 3D modeling, you have to recognize that you have a skill that lots of other people want to learn. This is another opportunity for you to use this skill to earn some money.
You can design training courses for 3D modeling and have them hosted on sites like Udemy or Coursera. These courses are relatively cheap – the most popular ones cost less than $20 – but you're counting on a large number of people signing up. It certainly helps if you can make the courses easy to follow with good examples and exercises. A catchy title and graphic do not hurt, either.
Conversely, you can turn your lessons into videos and host them on your own YouTube channel. With enough subscribers and views, you might be able to start monetizing your videos. This can take a long time and will take lots of work, but there is also the potential for a huge payout. You will need at least some basic video editing skills to pull this off.
Build a 3D design portfolio
No matter which route you take to earning from 3D modeling, it is always a good idea to maintain a professional portfolio. A showcase of your best models makes it a lot easier for firms or individual customers to see your work.
There are several different ways to build a portfolio. You can maintain your own website, display your models on social media, or build a profile in an online marketplace. These channels can be used in different ways – social media can be used to reach out to a wider audience and show off your "free" work, while an online marketplace for your models that are on sale
In any case, you will want your work to focus on high-cost and high-quality models. This is because the market is already saturated with cheap and basic models. Some modelers would even go as far as to copy existing models and price them cheaper. Offering clients something that does not exist yet is the best way to ask for premium rates. Recruiters for firms and studios are also more likely to take notice of high-quality models that stem from original ideas.
Final thoughts
3D modeling is a skill that has gotten popular in the last few years but still remains rare enough to demand a premium. With the rise of 3D printing and 3D scanning, being able to work with or create 3D models from scratch has gotten even more valuable.
If you have skills in 3D modeling, there are several different ways to make some money off it. The best investment, of course, is on yourself. Continuously growing your skill and making better 3D models is the best way to make large firms or studios take notice of you. There is also a market out there for high-quality 3D models that can fetch a few hundred dollars each.
Warning; 3D printers should never be left unattended. They can pose a firesafety hazard.