Mechwarrior Fans Recreate Jenner Mech In Memory Of Five Year Old Fan
3D Insider is ad supported and earns money from clicks, commissions from sales, and other ways.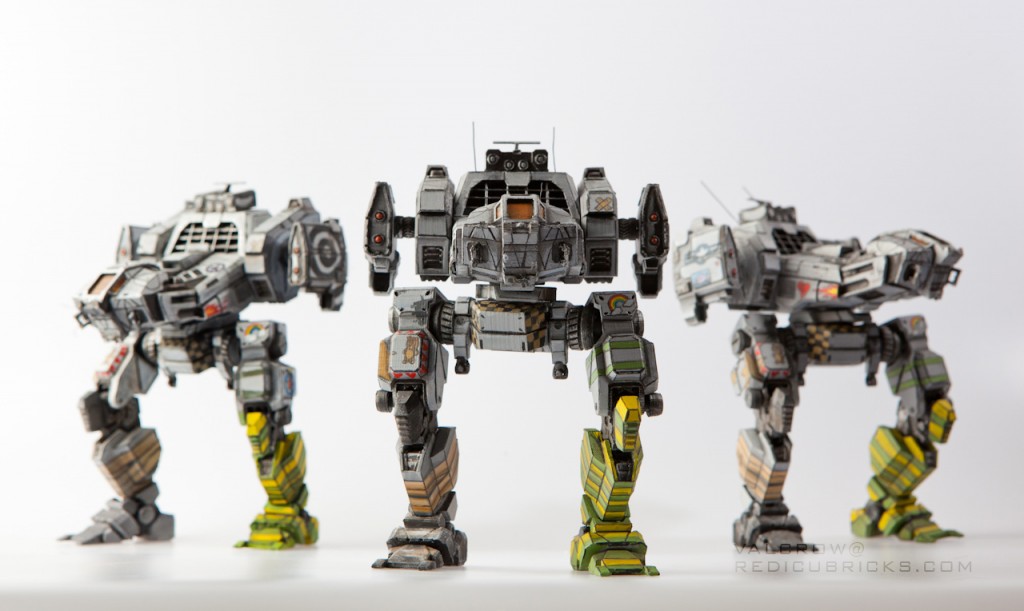 Back in May of this year, Sarah Marie Alida Parries of Vancouver died after a struggle with brain cancer at just five years old. Both Sarah and her dad Jon were massive fans of the Mechwarrior Online game. Sarah's favourite mech was the Jenner and a number of people from the Mechwarrior decided to recreate one in memory of her.
Sarah's Jenner was available for $10 and all the proceeds went to the Canadian Cancer Society. The fundraiser ended on August 20, but not before it managed to raise a staggering $122,000 before it ended with over $6000 raised in less than an hour after the project went live.
The Jenner has a unique skin designed just for her, complete with rainbows, unicorns, band aids and teddy bears. These decals were painstakingly reproduced with tiny brushes by hand, which consumed a huge amount of time.
Valcrow, the creator of a 3D printed Atlas Mech teamed up with some folks over at NGNG to design and build Sarah's Jenner. They decided to present it as a gift to Sarah's father and Valcrow was looking for a new project and thought it would be a cool idea.
The Atlas creator said "This time around, I didn't want any noticeable seams like the atlas had on it's legs. I didn't want to print with any supports that would mar the surface finish, and I wanted it all to snap together requiring only small dabs of glue to solidify everything."
Valcrow and NGNG decided to make the Jenner at 1:60 scale, which made it about 150mm. This was almost the exact same height of Valcrow's Atlas and like the Atlas the Jenner is a free standing, posable 3D printed model.
"The arms are roughly as big as a quarter. Imagine painting a shark in the area of quarter of a quarter. It was hard -at least for me, I know you experienced painters out there can paint the alphabet on a grain of rice." said Valcrow.
The entire model was printed on an Ultimaker 1 3D printer at 0.12mm layer thickness, except for the head which was printed at 0.08mm. There are roughly 39 parts that make up the jenner's rotating joints.
Valcrow's first Jenner was a prototype that was designed to test the tolerances and mechanical issues.  He then created another two and sent one of them to Sarah's dad and the other one to Piranha Games, the developer of Mechwarrior Online.
Take a look at the video below.
Warning; 3D printers should never be left unattended. They can pose a firesafety hazard.