The Top 5 Best Metal 3D Printing Services
3D Insider is ad supported and earns money from clicks, commissions from sales, and other ways.
3D printing has already proven to be a highly disruptive technology, revolutionizing the practice of rapid prototyping and product customization. However, the most accessible form of 3D printing technology only uses plastic as a raw material. If you need something 3D printed in metal, you'll either have to spend a larger amount on a metal 3D printing machine or have your job done by a professional metal 3D printing service.
In this article, we look at the best companies that offer metal 3D printing services. What should you look for in a service and how does metal 3D printing work anyway?
Top 5 best metal 3D printing services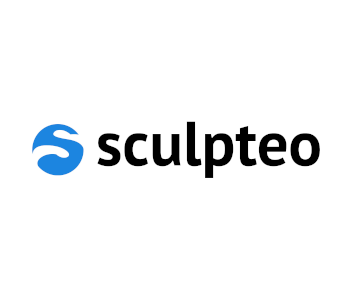 When it comes to sheer diversity of metal 3D printing options, Scuplteo is hard to beat. They offer DMLS, Binder Jetting, HP Jet Fusion, and wax casting. They can also make metal prints via FDM printing by using the Ultrafuse 316L Stainless Steel filament, a blend of 90% stainless steel and 10% polymer binder. You can take your pick from a long list of metals including titanium, bronze, aluminum, brass and silver.
With several facilities across US and Europe, Sculpteo also has one of the widest distribution networks for their custom 3D printed products. Sculpteo claims to be able to print more than 1000 parts per day. If quality and reliability are important for you, just a look at Sculpteo's portfolio and list of clients should be enough to give you ease of mind.
To make an order in Sculpteo, you simply need to upload your model on their browser platform. The same platform can be used to make modifications on your design and product specifications, such as changing the material, volume, finishing, and size of hollow sections. As you make changes on your order, the price and turnover time also adjust appropriately. This is a really nice feature that gets a lot of guesswork out of the way.
You can further customize your 3D printed metal projects with the laser cutting and laser marking services that Sculteo also offers. With a seamless customer experience and a wide selection of services, Sculpteo is one of the easiest metal 3D printing services to recommend.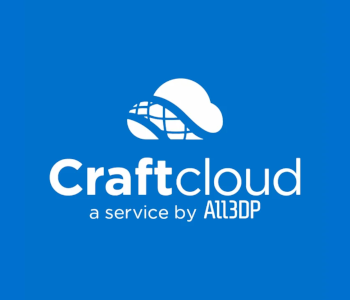 CraftCloud is a somewhat unusual entry in this list because the company doesn't actually have 3D printing capabilities. However, the website provides a platform for you to connect to a huge network of 3D printing service providers. This approach has a couple of advantages, not the least of which is having access to a wide range of metals including gold, sterling silver, stainless steel, titanium, brass, and bronze.
If you're the type who tends to spend hours looking for the best deals, then CraftCloud is the best platform for you. All you need to do is to upload your model on their website, pick which materials you want, and specify the volume of your desired build. The website will then show a list of all possible service providers along with how much they will charge for the job, including shipping costs.
The downside of CraftCloud is that it's a very budget-oriented platform. Thus, if you're looking for a big brand name to produce your part, then there's a chance that CraftCloud has not included it in their network. That doesn't mean that the finished products will be of poor quality, though. CraftCloud has handpicked all of the companies in their list, ensuring that they can all deliver according to the platform's standards.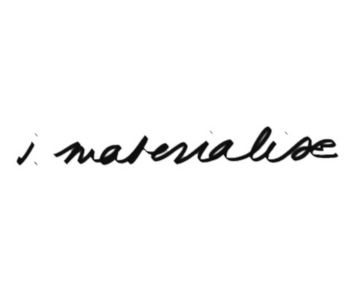 One of the biggest names in the 3D printing service industry, i.Materialise is pretty much the model for transparency. Before you even finalize your order, the online platform provides all the information you could need to come up with a smart decision. After uploading a model and the picking a material, the browser-based interface will show you the maximum volume possible for your order, the estimated price and lead times, and if there are any additional start-up costs of bulk discounts available. The website will even give you tips on how to improve your model and optimize it for 3D printing.
Their list of metal options is competitive with just about any of the most competitive metal 3D printing services. They can do DMLS and SLS printing of aluminum and titanium. They can also do Binder Jet printing of stainless steel. If you prefer the durability of metals made via lost was casting, then i.Materialise offers the option for copper, brass, bronze, sterling silver, and gold.
Although i.Materialise is Belgium-based, they can provide their service globally. The services they offer may be quite limited, but there's no doubt that i.Materialise is one of the best in terms of customer experience.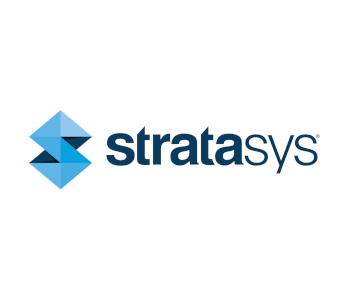 Stratasys provides all-around rapid prototyping solutions. This means that the services they offer strike a balance between 3D printing and CNC machining. The metal options they provide are more expansive than usual – stainless steel, titanium, nickel, cobalt chrome, aluminum, and copper. The only downside is that they currently only offer 3D printing via DMLS technology.
Stratasys does not have the kind of sophisticated web interface that other services provide for easy uploading of models. However, they do offer design consultation services. If you have an idea for a 3D model but have no means to make the model yourself, then Stratasys will gladly lend their expertise to help you with your vision. You can also have them modify existing models to make them more suitable for 3D printing.
One of the best features of the Stratasys website is their Material Wizard page. This completely free resource is a valuable tool for comparing the physical and chemical properties of the various materials that Stratasys can work with, just to make sure that you're picking a material that's appropriate for your use case. The breadth of information concealed in its easy-to-use interface is the perfect demonstration of the expertise of Stratasys.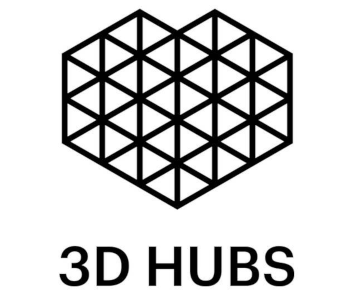 Like CraftCloud, 3D Hubs is a platform that connects service providers with customers. The main difference is that 3D Hubs does not specialize on 3D printing alone. Through 3D Hubs, customers can get int ouch with a huge array of manufacturers with different techniques from CNC machining, to milling, sheet metal fabrication, injection molding, and 3D printing. This huge selection may be a good or a bad thing, depending on your need for such a diverse set of services.
The real advantage of 3D Hubs is that it's a one-stop service provider for those looking for diverse manufacturing processes. Rarely can you find a platform that combines 3D printing with sheet metal fabrication or more traditional machining. With a wide network of service providers worldwide, you're also given more options and have a better chance of picking a company that will better fit your budget.
When it comes to metal 3D printing, 3D Hubs is still quite limited. The only technology available is DMLS, although they do offer the service for several materials including stainless steel, titanium, aluminum, copper, nickel alloy, and cobalt chrome. They also have contacts with more-old fashioned 3D printing services for thermoplastics and CNC machining of aluminum and stainless steel.
The basics of metal 3D printing
When choosing between metal 3D printing services, one of the first things you should learn is the different types of technologies available to you. All these techniques start with a metal powder raw material, but how they fuse together may vary from one technique to the next.
Selective laser melting (SLM)
The most basic metal 3D printing technique, SLM uses a beam of high-energy laser to melt the metal powder and fuse them at the molecular model. The unique characteristic of SLM is that it achieves full melting of the metal, thus creating stronger metal parts with less void spaces. SLM is the ideal technique if you want your finished metal parts to be stronger and heavier. The downside is that it consumes much more energy. As a service, SLM printing will likely be more expensive.
Direct metal laser sintering (DMLS)
DMLS is so similar to SLM that they often get confused with each other. Although they both use a laser beam as the energy source, there is a key difference between the two – the goal of DMLS is sintering, and not full melting. Sintering is the process of heating the metal particles but only to the point where their surfaces weld together.
The advantage of sintering is that it uses up much less energy than SLM but can still produce fully customized prints with acceptable quality and high level of detail. However, DMLS tends to create 3D prints with a lot of uncontrolled porosity. This means that they have lower strength and are not as hefty as prints made via SLM.
Multi jet fusion (MJF)
MJF is much more uncommon compared to SLM and DMLS. Being a less developed technique, MJF services are significantly more expensive than SLM and DMLS. MJF works by injecting a liquid binding agent onto the metal powder using an array of highly precise and ultra-fine nozzles. This binds the particles together at a "green" state which then needs to go through a secondary curing process to develop strength.
The main advantage of MJF is its versatility. By using different combinations of binding agents and metals, manufacturers are able to better control the physical and chemical characteristics of their finished products. HP's Metal Jet printer is currently one of the most popular 3D printers that uses MJF technology in a market that has not seen a lot of competition.
What to look for in a metal 3D printing service
While there aren't many companies that offer metal 3D printing services, such a service is expensive enough to warrant careful consideration. Before you make a decision, here are a few factors you need to consider:
Available technologies and compatible materials
Each service provider can offer a limited set of 3D printing technologies and materials they can work with. It would be easy to go with a company that offers a longer list of services, although you may opt for one that's more limited if they can cater to your needs. However, a little bit of flexibility is never a bad thing. You might not need something done in Multi Jet right now, but you still might a few months down the line.
Delivery coverage
There aren't many metal 3D printing services that are US-based, but they typically have a global reach. Before you go with any of these services, check and make sure that they can deliver the finished goods to your location.
Current portfolio
A company with a huge portfolio of completed 3D printing projects may not necessarily be the best, but it shows how much experience they have. There's also a good chance that you can come across a finished product made using the same technology and process you need. This is the best indication of how the output of your job is going to look like.
Speed of delivery and pricing
Pricing and lead times can be a bit hard to pin down, especially since they depend a lot on the specific design and volume of your design as well as the 3D printing technology and material you prefer. What matters in this category is transparency – we prefer a service that provides this information at the onset. Upfront information could be very valuable for those who need 3D printed metal products for their businesses.
Final thoughts
3D printing with plastics is fun and still valuable under certain circumstances, but the ability to create custom 3D printed parts with a material as robust as metal is certainly at another level. Even though the technology for metal 3D printing is still very uncommon, there's still a way for professionals and corporations to have their metal 3D printing needs outsourced.
The five websites here are frequent go-to sites for online metal 3D printing services. With competitive prices and a wide network of manufacturing facilities, these services can help you turn that 3D model into a customer 3D printed project without having to spend thousands of dollars on an SLM or DMLS machine.
Warning; 3D printers should never be left unattended. They can pose a firesafety hazard.