7 Best Mic Preamps of 2019
3D Insider is ad supported and earns money from clicks and other ways.
This review guide looks at 7 of the best mic preamp choices for a variety of applications. First, what is a microphone preamplifier, and why should you care? Don't skip this short introduction if you can't answer those questions. The problem with dynamic mics is that they put out signals that are too weak to be audible. The preamp boosts that signal so that other recording equipment can exploit it.
Preamps are sometimes built into a mic's electronic circuitry or a separate audio device. The purpose is the same in either case, which is to strengthen the audio signal.
Budget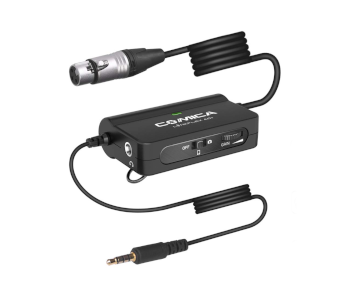 Comica LinkFlexAD1 Preamp
4.4/5.0
Input: 3-pin XLR
Output: 3-pin XLR
Works with cameras, phones, computers, and tablets.
Check Amazon
Best Value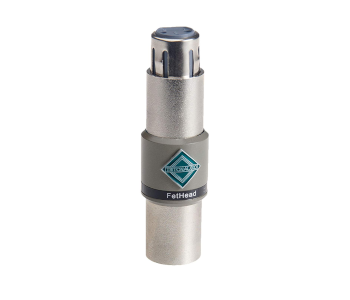 Triton Audio FetHead Mic Preamp
4.6/5.0
Input: 3-pin XLR
Output: 3-pin XLR
This has a small, compact design, and it's simple to use.
Check Amazon
Top Pick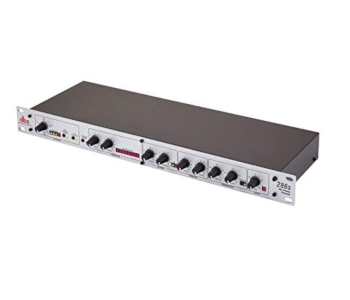 DBX 286s Mic Preamp
4.7/5.0
Input: 3-pin XLR, TRS
Output: 1/4" TRS
Phantom power, DBX compression, and tunable de-esser.
Check Amazon
How a Microphone Preamp Works
Here's a quick 7 step explanation of mic signals and preamps from beginning to end:
A microphone picks up sound and transmits its mic level signal, but…
Dynamic microphone signals are too weak for audio equipment to use
Audio equipment are devices that record, reproduce, or process sound
A preamp amplifies (strengthens) low-level mic signals to 'line level'
Line level refers to the operating level of the recording equipment in use (see 3 above)
Preamps provide stable gain (loudness) or input level
Preamps also prevent or reduce induced noise to avert signal distortion
Preamps don't only provide gain for weak signals. Some devices also offer 24V or 48V phantom power for condenser mics. The word 'Phantom' refers to DC electric power that transmits through a mic's audio cable to its electronic circuitry. It's latent as it doesn't need its own cable to deliver power.
Preamplifier vs. amplifier
It sounds confusing, but it doesn't need to be as the explanation is quite logical:
A preamp's job is to boost the mic's weak signal to 'line level'
An amplifier's job is to boost the line level signal before it reaches the speakers
Audio Interface Vs. Independent Preamp
An audio interface for vocals and instruments is a hardware device used to enhance sound. Many of the new options have built-in preamps, so why bother with a separate unit? The reason is that they're not dedicated preamplifiers and thus limited in their ability. So, an audio interface can include a preamp, but an independent preamp is not an audio interface.
Why bother with an audio interface?
You will want an audio interface if you're serious about recording high-quality sounds. They help to enrich speech, vocals, and musical instruments. A typical unit connects to a computer and is at the heart of every ambitious home recording studio. It works by converting analog signals into digital audio. That's how a regular computer gets to process the data.
A standard audio interface is a rectangular box with essential recording controls. They include various inputs, outputs, dials, and switches. A typical setup will look something like this:
48V phantom power button
XLR mic audio inputs
Line level inputs
Inputs for musical instruments
Volume controls
Midi input/output
Headphone or speaker outputs
Built-in preamp (can't compete with dedicated preamps)
Gain controls
Others
How many options and controls there are varies between the different audio interfaces. There are also various inputs and outputs on the rear of a standard box. These units have a lot packed in, but they're not hard to grasp once you spend a little time exploring their features.
Why bother with a separate preamplifier?
So, why use a separate preamp if an audio interface has a built-in one? Think of it in the same way as a phone microphone. That does an 'OK' job, but it can't compete with the audio quality provided by an external mic. It's the same with pre-amps built into audio interfaces. They're 'OK,' and some are better than others. But they can't produce the same high-quality results as a dedicated pre-amplifier.
Avoid cheaper audio interfaces with preamps, as most are less than okay. Thus, a separate preamp is a must-have tool for budding and professional artists. It's for those who demand superior audio. These units also have more gain control, low noise, distinct sound qualities, and extra features.
However, if you're on the first rung of entry-level, then you may want to skip the separate pre-amp for now. Opt for a decent quality audio interface with an installed preamp instead. You can always progress from 'OK' to 'exceptional' as you get more experienced and fussy.
About My Best Mic Preamp' Guide
There are 7 mic preamp reviews in this guide. They are the result of extensive research based on personal thoughts and the opinions of industry experts. I also considered user feedback before finalizing this list. The first 3 products are Editor's Choice for Best Budget, followed by the Best Value product, and then the Top Pick. The table below shows the preamps as they appear on the page.
Mic Preamps Comparison Table
1. LinkFlexAD1 Mic Preamp by Comica | Best Budget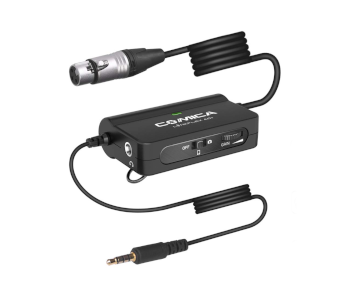 View on Amazon
Editor's Rating: 4.4/5
The Best Budget preamp goes to the Comica LinkFlexAD1. It's an XLR interface device used to connect microphones to DSLR cameras and smartphones. It's exceptional value considering the technology.
LinkFlexAD1 Preamp Highlights
Compatible with: Android and iOS systems. iPhone 7 and above require the products 3.5mm Lightning Adapter. Android devices need a third-party APP to shoot in video mode.
Comica LinkFlexAD1 works with a variety of active condenser mics and dynamic microphones. It works by allowing an XLR mic to work as an audio recording tool for cameras and phones. It provides an easy user experience with enhanced sound quality.
Wearable, Versatile Preamp
The LinkFlex high-quality AD1 adapter has a low-noise preamp. It works to preserve the unique sound of the attached microphone. An adjustable +10dB gain dial lets users choose the optimal level for their recording. This device is small, sturdy, and easily clips on at the waist. And the 4ft line length gives the wearer freedom to move in comfort.
It's also possible to attach the preamp and smart device to a mic stand and record that way. The CR2032 battery is also worth mention with its standby life of around 40hrs. Other features are real-time audio monitoring and a working indicator light.
Connectivity Options
There are 4 ways to connect the preamp:
Directly into the mic port of a PC or laptop computer
Directly into the mic port of modern smartphones
Directly into the mic port of a PC or laptop computer
Directly into the mic port of a DSLR camera
The Not So Good
This preamp is not compatible with passive condenser microphones. Passive condensers are mics that only use phantom power and can't work from batteries. That's not a fault as such, and the maker states this fact. It is, however, a critical point that new buyers must be aware of.
Tech Specs
Brand: Comica
Channels: Single
Output: 3-pin XLR
Input: 3.5mm connector
Power: Plug-in device
Gain Range: -10dB 3V
Battery: CR2032
Frequency Range: 20Hz–20kHz
Dimensions: 6.8 x 5.1 x 3.2"
Product Weight: 12 oz.
The Pros
Exceptional value
Works with cameras, phones, computers, and tablets
Small size, wearable preamp
Super-long standby time
Back clip to attach the preamp
Stepless gain adjustment
Real-time audio monitoring
Working indicator light
Storage case
The Cons
Doesn't work with Passive condenser mics (see review)
2. FetHead In-Line Mic Preamplifier | Best Value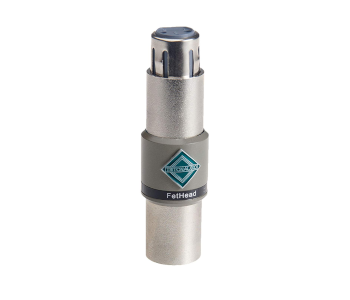 View on Amazon
Editor's Rating: 4.6/5
Triton's Audio FetHead makes the Best Value slot. It's a simple audio in-line microphone preamplifier used to boost dynamic mic signals. It produces low-noise recordings, even with budget-priced gear.
Compatible with: All suitable dynamic and ribbon microphones.
The FetHead In-Line Mic Preamplifier goes between the mic and recording device. It works from phantom power supplied by a compatible audio recorder. It amplifies the mic's signal while preventing phantom power from reaching it. The benefit of this tiny preamp is that you don't need to crank up the gain of the audio recorder. That means lower noise flow and much cleaner audio at higher volumes.
Better than Built-in Preamps
Dynamic mics are notoriously quiet, and dedicated preamps are an excellent way to boost their signal. They offer a much better solution than the preamps built into most audio recorders. This product claims to provide 27dB of gain or amplification. That's significant, and the reason preamplifiers are an invaluable part of a dynamic mic's signal chain.
The Not So Good
The FetHead only works with dynamic and some ribbon mics. That's because it blocks the phantom power that would otherwise reach the microphone. Condenser mics don't need preamplification like dynamic ones. Thus, I've put this down as a con only so that new buyers don't purchase it for the wrong reason. There are no other negatives to report for this capable device.
Tech Specs
Brand: Triton Audio
Channels: N/A
Gain Range: 27 dB
Input: Balanced 3-pin XLR (F)
Output: Balanced 3-pin XLR (M)
Power: Phantom: 24–48V
Dimensions: 5 x 1.2 x 1.2"
Product Weight: 2.4 oz.
Warranty: 2 years
The Pros
Small, compact design
Simple to use
High-gain, low noise
Shielded metal chassis enclosure
Class-A JFet low-noise amplifier
Excellent value
The Cons
Only works with dynamic and ribbon mics (not a con, but a critical point for novice buyers)
3. DBX 286s Mic Preamp CH Strip Processor | Top Pick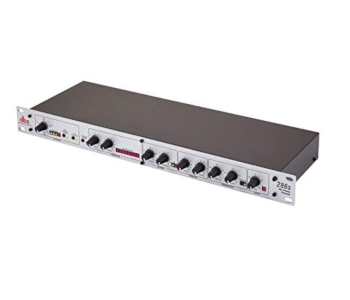 View on Amazon
Editor's Rating: 4.7/5
For the Editor's Top Pick, we have the DBX 286s. It's a high-quality mic/instrument preamplifier and channel strip processor. This product is ideal for live performances, broadcasts, and studios.
DBX 286s Mic Preamplifier Highlights
So, who is the DBX 286s preamp and processor for? It's for those who demand ultimate control of their mics. The device supplies the entire processing chain for microphones in a single unit. And it boasts the shortest, purest signal path possible. Let's look at what all those buttons and dials do.
Exploring the Front of the DBX 286s
There's quite a lot going on at the front of this unit. I'll briefly walk you through its sections, dials, and buttons from left to right. First, is the microphone preamp section. It includes a gain knob with LED level indicators. Right of the lights is a 48V Phantom Power button for use with condenser mics. Next to that is an 80Hz High-Pass button used to filter out rumbling sounds at the lower audible range.
Process Bypass & Compression Control
Between the Mic Preamp and Compressor sections is a Process Bypass button. What that does is disable everything to the right (Compressor section). Users will typically turn it on when they only want to use the DBX 286s as a dedicated preamp. In the Compressor section are Drive and Density dials and a Gain Reduction LED meter in decibels (dB).
De-essing and Enhancer Control
Right of the Compressor settings is the De-Esser section. It has a Frequency and a Threshold dial and two LEDs that light up when acted. Next is the Enhancer section. There are two dials, one for Low frequency (LF) detail, and the other High Frequency (HF) detail control. These controls can add extra crispness and definition to musical instruments and vocals.
Expander/Gate & Output Control
The penultimate section is the Expander/Gate that also has two dials. The first is the Threshold, and the other a Ratio dial. The expander increases an audio signal's dynamic range (the opposite of a compressor). The Gate dial helps to reduce any unwanted sounds in silent episodes of audio tracks. The last section is the Output, which has a Gain (volume) control dial.
The Not So Good
There isn't an ON/Off option, so the unit's always ON until you unplug it. It's a minor gripe, but most users would welcome a power switch. The DBX 286s is quite large because it's feature-packed, so it takes up a lot of desk space. Make sure you have room for it if you're interested in the product.
Tech Specs
Brand: DBX
Channels: Single
Input: XLR, TRS
Output: 1/4 TRS
Gain Range: 0 dB to +60 dB
Power: +48V Phantom
Frequency Response: 20Hz–20kHz
Dimensions: 19 x 5.8 x 1.8"
Product Weight: 100.8 oz. (6.3 lbs.)
The Pros
Studio quality mic preamp
Feature-packed preamp/CH strip
Meters w/ status LEDs
Phantom power
DBX compression
Tunable de-esser
Spectral enhancer
Adaptive expander/gate
Four processors
Excellent value
The Cons
No ON/Off switch
Large size, needs space
4. ART Tube MP Studio V3 | Tube Mic Preamp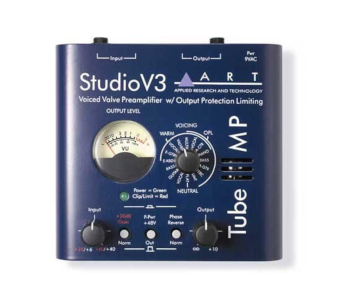 View on Amazon
Editor's Rating: 4.5/5
Meet the ART Tube MP Studio V3. It's a single-channel tube mic preamp that uses V3 preset technology (see below). It's also an output protection limiter.
ART Tube MP Studio V3 Highlights
The ART Tube MP Studio V3 can transform a mediocre-sounding dynamic mic into an outstanding tool. That's because it provides much better sound quality and overall performance than onboard preamps. Onboard preamps are those that are built-in to economy audio recorders and mixers. It excels as a dedicated mic/line preamp with a gain range up to 70dB.
This preamp looks and feels quality. It has a robust all-steel construction with a busy yet simple to navigate front. The Tube MP is one of the main attractions. It adds a kind of weight warmth to a mic's signal with low-noise. The unit also has +48 phantom power and phase reverse. You can expect the ART Tube MP Studio V3 to perform consistently and last for many years with proper care.
More than just a Preamp
The ART Studio's V3 presets are optimized reference points. In this case, that refers to a choice of preamp settings for specific applications. Examples include presets for all types of guitars, keyboards, drums, vocals, and more besides. So, it's more than just an exceptional mic preamp. And the output protection limiter (OPL) exists to manage and maintain the output's peak signal.
There are a few other features worth mention. They include an analog meter, quiet, physical controls, clear markings, rubber footpads, and a smart, blue finish.
The Not So Good
There isn't an ON/OFF switch. That's not uncommon with a lot of preamps, but it's still annoying. The only way to turn this thing off is to unplug it from the wall socket. User feedback shows a few personal gripes based on individual usage. But the missing power switch is the only shared complaint.
Tech Specs
Brand: ART
Channels: Single
Gain Range: 70dB
Inputs: XLR, 1/4" TS
Outputs: XLR, 1/4"
Power: AC supply, +48V Phantom
Frequency Response: 10Hz–20kHz
Dimensions: 9.3 x 6.1 x 3.7"
Product Weight: 38.88 oz.
The Pros
Quality all-metal construction
Vacuum Tube
V3 preset technology
Output protection limiter (OPL)
Excellent sound quality
Amplifies instruments and vocals
Phantom power
Phase reverse
Analog meter
Quiet, physical controls
Clear markings
Rubber foot pads
Smart, blue finish
The Cons
No ON/OFF switch
5. Nady PRA-8 Preamplifier for Microphones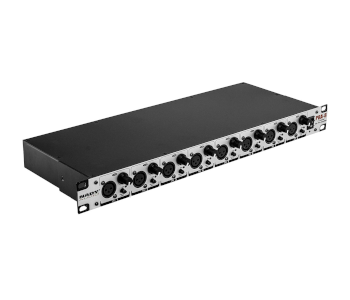 View on Amazon
Editor's Rating: 4.2/5
The Nady PRA-8 is an affordable microphone preamplifier. It has a total of 8 independent XLR preamps installed into a single rack-space body. Each preamp has 1/4" output.
Nady PRA-8 Mic Preamp Highlights
Consider the PRA-8 if you need a preamplifier for multi-purpose usage. It's an inexpensive product, so it's an excellent choice for the home studio setting too. Nady's PRA-8 is a huge step-up from the digital audio interface, many of which have little to no gain control. Each of the 8 channels has a selectable phantom power switch and bright LEDs to indicate power and clip status.
There are also separate gain controls for each channel that provide up to 75dB. Users can expect clear, amplified audio with low noise and little distortion. And the preamp's robust construction helps to protect the electronics and ensure lasting reliability.
The Not So Good
The Gain Dial has markings from 0–10. Unity gain or markings in decibels (dB) would have made a lot more sense. Nady advertises the PRA-8 as a professional preamp, but that's overly ambitious. It's an excellent choice for the budding home studio that uses a 16-bit recording system. It's less impressive for the higher resolution recordings preferred at the professional level, though.
Tech Specs
Brand: Nady
Channels: 8
Inputs: XLR (8)
Outputs: 1/4" TRS (8)
Phantom power: +48V switchable
Power: 100-120V AC, 200/240V AC
Gain Range: 75dB
Frequency Response: 20Hz–20kHz
Distortion: 0.02%
S/N ratio: 80db
Dimensions: 19 x 8.5 x 1.75"
Product Weight: 7.5 lbs. (120 oz.)
The Pros
Affordable single-rack preamp
Robust construction
Excellent choice for amateurs
Clear amplified sound
8 independent XLR preamps
Multi-purpose usage
Separate gain controls
Switchable phantom power
LED status indicators
The Cons
No dB markings on gain dial
Not good for pro-level
6. Cloud Microphones Cloudlifter CL-1 A- A-B Box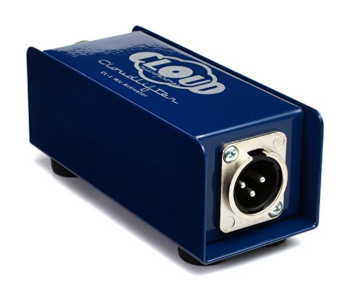 View on Amazon
Editor's Rating: 4.7/5
Cloudlifter is a well-respected brand for microphone preamplifiers. This model is the CL-1 that uses phantom power, but it doesn't pass that power to passive mics.
Cloudlifter CL-1 A- A-B Box Highlights
Passive microphones are mostly dynamic, ribbon, and tube types. The signal output from these mics is low and thus unable to drive amplifiers that drive speakers. The Cloudlifter CL-1 is a no-thrills, no-controls, low-noise preamp, or mic activator. It's an inline device that boosts the audio signal of a passive mic up to +25db of ultra-clean gain. There's no evidence of coloring the mic's natural sound.
The Cloudlifter's strong, clean, signal boost makes it a perfect choice for multiple applications. They include live performances as well as broadcasts and studio work. It's a brand that's appreciated by professional recording engineers as well as keen amateurs. Consider the CL-1 is you want much better results from your low-sensitivity microphone.
Tiny Box, Huge Benefits
The Cloudlifter CL-1 is only 4.7" long, so a lot smaller than the advertised images suggest. Its steel enclosure provides effective protection and durability. Don't let the utilitarian design put you off. It produces quality results usually associated with high-gain or specialized preamps. The CL-1 is the go-to activator for many vocalists, podcasters, and voice actors who need a reliable, clean boost.
The Not So Good
The manufacturer's guidelines could be more precise for the less inexperienced. The Cloudlifter CL-1 works with most passive mics, but may not be ideal for all models. Check your mic's compatibility with the seller if you're unsure. Note too that it works as a preamp for passive microphones only, not condensers. That's stated in the description, but it needs simplifying for the uninitiated buyer.
Tech Specs
Brand: Cloud Microphones
Channels: 1
Input: XLR
Output: XLR
Input Impedance: 3k ohms
Gain Range: +25dB
Dimensions: 1.9 x 1.9 x 4.7"
The Pros
Bestselling mic activator
Robust, steel construction
Boosts signal of passive mics
Doesn't color mic's original sound
Strong, ultra-clean gain
Long-lasting product, value
The Cons
Doesn't work for all mics
Descriptions could be clearer for novice users
7. DBX 580 Professional Compact Mic Preamp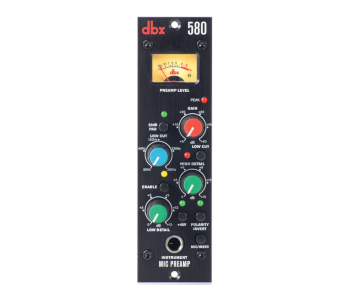 View on BH
Editor's Rating: 4.8/5
The last—and most expensive—microphone preamp review goes to the dbx® 580. It's a compact, professional-grade product with full features. Keep reading to learn more.
DBX 580 Pro Mic Preamp Highlights
DBX based its 580 mic preamp on previous designs of dbx® with feature enhancements. The result is the best of all products built into a new lunchbox-style unit. It maintains the 500-series format with an entire range of essential features. That includes VU (volume unit) metering and direct input or DI for short. The 580 also boasts +60 dB of guaranteed low-noise gain control.
Let's look at some of the other feature highlights. There's the low-cut filter with variable frequency, a 20dB pad, +48V phantom power (selectable), and a polarity invert button. The front panel also has an instrument input and an LED peak indicator. This preamp allows artists to add a precise warmth and definition to mics that only high-end products can.
The Not So Good
The highish price tag is sure to put this preamp out of reach for some fans of the product. Even so, it's exceptional value for those who can justify the cost. There are no reported performance-related negatives for the dbx® 580 considering its price-to-performance ratio.
Tech Specs
Brand: dbx®
Power Requirements: +/- 16 V DC
Gain Range: 60dB
Input Impedance: 1.7kΩ
Instrument Input: ¼" jack
Phantom Power: +48V switchable
Max Output Level: +22dB
Frequency Response: 20Hz–20kH
Dimensions: 9 x 2 x 6.6"
Product Weight: 20.8 oz.
The Pros
Compact, pro-grade preamp
Full feature set
VU (volume unit) metering
Direct input (DI)
Low-noise +60dB gain control
Low-cut filter
20dB pad
Selectable Phantom power
Polarity invert
Font panel instrument input
LED peak indicator
The Cons
Quite expensive
No performance cons