14 Best Accessories for the Microsoft Surface Pro 6
3D Insider is ad supported and earns money from clicks and other ways.
The Microsoft Surface Pro is the mid-priced entry in the Microsoft Surface of 2-in-1 tablet and laptop products. It's much more powerful than the budget-friendly Surface Go but is not quite as functional as the Surface Laptop. This does not discount the fact that the Surface Pro is a powerful piece of technology that straddles the line between laptop and tablet.
Despite the promise of offering the power of a laptop in the size of a tablet, the Surface Pro feels a little bareboned right out of the box. If you're planning to use the Surface Pro as your main workstation, you will need a couple of good accessories to get the most out of your device. Listed below are the best accessories we recommend for the Microsoft Surface Pro.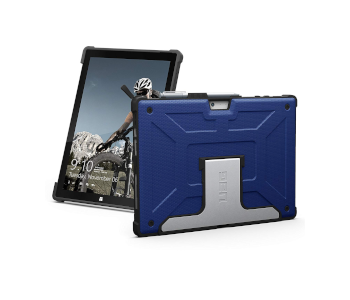 When it comes to the safety of our devices, we like to go overboard. This is the reason why we recommend the Urban Armor Gear rugged case and stand for the Microsoft Surface Pro. Lined with military-grade impact-resistant material, this case is the ultimate in fall protection for your device. It features an ultra slim design that allows you to slip the Surface Pro into any regular backpack or purse. All the components of the case were designed to avoid compromising access to the touch screen, buttons, and ports of the Surface Pro.
The great thing about this rugged case is that it can also act as a stand for the Surface Pro with five angular positions. With its magnetic hold compatibility, the Urban Armor Gear aluminum stand can work with the Signature Type Cover keyboard. If you're the type of tech user who prioritizes durability over design, then this rugged dual case and aluminum stand is the perfect accessory for you.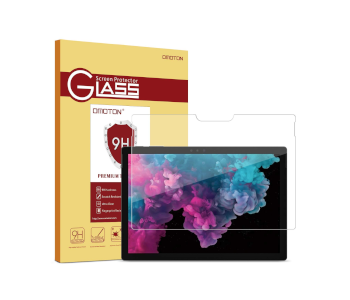 The fact that the Surface Pro is fundamentally still a tablet means that you need to protect its LCD screen. After all, even the smallest micro-cracks can propagate and ultimately destroy your Surface Pro's screen. Before you even get around to using your Surface Pro, it is a good idea to install this screen protector from OMOTON. With a 9H hardness rating, this screen protector is completely scratch resistant. It also makes your Surface Pro easy to clean even when sweat and oily residues end up on its touchscreen.
The surface of this screen protector is so smooth that you will hardly notice it's there whether you are using your bare fingers or the Surface Pen. The touchscreen stays highly responsive and sensitive even with the screen protector, and the clarity of its HD display is not at all diminished. OMOTON offers lifetime warranty for this product, a testament to their confidence in its quality.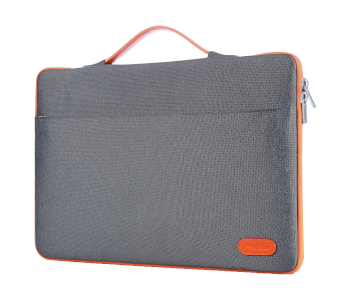 If you're looking for a protective case that is both stylish and functional, then we don't think you can go wrong with this sleeve bag from ProCase. This case is available in various shades of gray and other pastel colors. With a minimalist design, this case looks professional yet a little bit playful. All the materials used in this case are environment-friendly and are soft enough to protect your device from accidental bumps and drops. The external layer is made from layers of canvas and polyester, giving water resistance and protecting your device from small spills.
Aside from the main compartment, the ProCase Sleeve Case Bag has a zippered pocket at the front to store small items such as pens and notebooks. An extendable hand strap provides an easy and comfortable way to hand carry your Surface Pro in case you don't want to carry it inside your bag.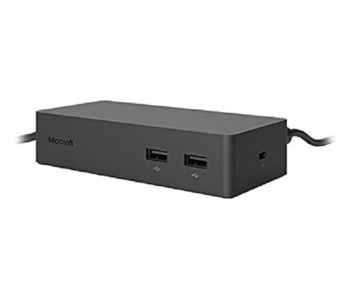 Being a compact device, port access options in the Microsoft Surface Pro is quite limited. This accessory aims to remedy this situation by providing an additional four USB-A 3.0 ports, a 3.5mm audio jack, a Gigabit Ethernet port, and two Mini Display ports. The Surface Dock is completely plug-and-play, and you won't need to do any work more than just plugging it into your Surface Pro.
The Surface Dock is supported by Surface Connect technology, allowing high-speed transfer of any type of data over a single cable. By integrating all these ports in one device, the Surface Dock significantly frees up your desk space.
A unique feature of the Surface Dock is its provision for the magnetic Surface Connect cable, which allows you to pair your Surface Pro with an external monitor, mouse, and keyboard. With the power of the Surface Dock, you can turn your Surface Pro into a portable desktop work station.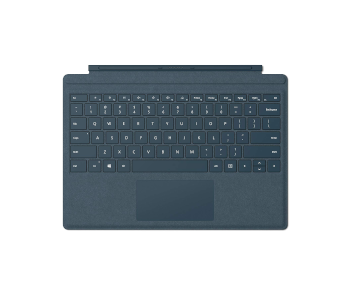 If you want to use your Microsoft Surface Pro like a laptop, the first thing you need to get is a keyboard. Yes, it's entirely possible to write a 1000-word article using the onscreen keyboard, but why would you torture yourself? The Signature Type Cover is an incredibly slim and light keyboard that offers the full functionality of a traditional keyboard. It even comes with LED backlighting, a feature that not all laptops can offer.
The Signature Type Cover is available in a range of elegant colors. Made with Alcantara fabric, the Signature Type Cover has a luxurious, soft, and comfortable finish that will keep you comfortable even after long hours of work. Although it's a little more expensive than traditional keyboards, its level of portability and quality of finish is well worth the price.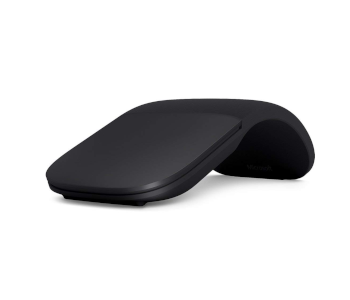 The Surface Arc Mouse if Microsoft's especially designed mouse that matches the level of compactness and portability of the Surface Pro. In contrast to a traditional mouse, the Surface Arc Mouse is literally a flat surface that can be bended to function as a mouse. This makes the Surface Arc Mouse incredibly light and easy to put away in a laptop bag sleeve. It comes in a variety of colors and matches the Surface Pro well with a sleek and classy design.
More than just looking good, the Surface Arc Mouse is also highly functional. It pairs seamlessly to the Surface Pro via Bluetooth and performs very smoothly and responsively. Instead of individual buttons, it features a full scroll plane that allows you to scroll both vertically and horizontally. Take note that although the Surface Arc Mouse can also pair with other devices, it is only compatible with devices that have Bluetooth 4.0 or higher.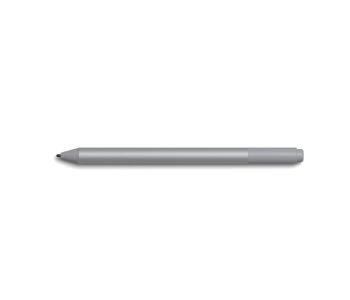 The Surface Pen is such an essential accessory to the Microsoft Surface Pro that we're wondering why Microsoft doesn't just bundle it with the device. Whether you're a creative or not, you will probably get a lot of mileage from the Surface Pen. It can be used to take down notes, make quick sketches, paint in your illustrations, or even just for browsing. Artistic users are going to especially love the Surface Pen, as it gives them the full creative control of an actual sketchpad or canvas.
The experience of using the Surface Pen is exceptionally smooth and responsive because of its 4096 levels of intensity and low latency. The Surface Pen can even be customized to give a feedback like using a pencil on paper. We cannot stress enough how good the Surface Pen is. Of all the accessories listed here, this is the one that you will probably use the most.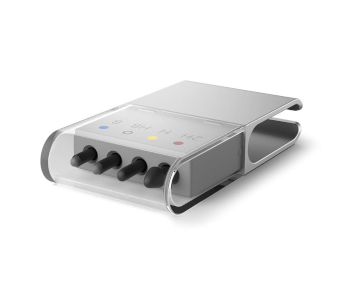 While the default tip of the Surface Pen (the HB) is perfectly fine, it's always nice to have a little variety. If this is something you can relate to, then you need to get the Surface Pen Tip Kit. It comes with four tips, including an extra HB. These tips vary in terms of smoothness and softness, simulating the feel of writing on paper using pens or pencils. The storage case of the tips double as a tip removal tool, which is a nice touch.
Another benefit of buying a Surface Pen Tip Kit is the fact that you will always have extra tips in case the on you're using breaks. Considering how heavily a Surface Pen is used, the tip WILL break – it's just a matter of time. Having an entire set of spare tips will allow you to wield the Surface Pen with utmost confidence, completely allowing your artistic spirit to take over.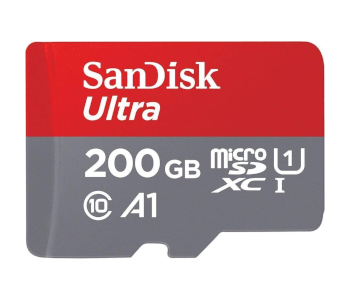 To keep the Surface Pro 6 light and compact, there were compromises made in a few areas. One of this is storage – the Surface Pro 6 only has 128GB of storage space. While this sounds like a lot for a mobile tablet, you may find yourself quickly running out of storage if you use the Surface Pro for work. Fortunately, the Surface Pro has a microSD card slot if you need to extend the storage capacity in a pinch.
We recommend this 200GB SanDisk Ultra flash memory card for its fast transfer rates (up to 90 Mbps) and its waterproof, shockproof, magnet-proof, and temperature-proof build.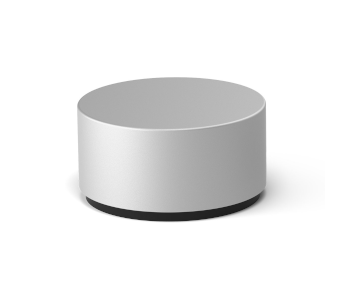 The Surface Dial was originally made for the Surface Studio, providing a variety of controls that can be accessed at the rotation of a dial. This accessory is also compatible with the Surface Pro, although the screen of the Surface Pro is a bit smaller than the Surface Studio's.
The Surface Dial is a unique and peculiar accessory that has only three gestures: rotate, click, and press and hold. With these simple gestures, you can access a wealth of functions and commands. It works with popular apps like the Adobe Creative Cloud, StaffPad, Sketchable, and Spotify. It can be used to intuitively adjust the volume of your speakers, rotate images, scroll through your news feed, and seamlessly choose from a selection of tools in your favorite image editing software. As an efficiency enhancement tool, the Surface Dial takes an innovative approach to an age-old predicament.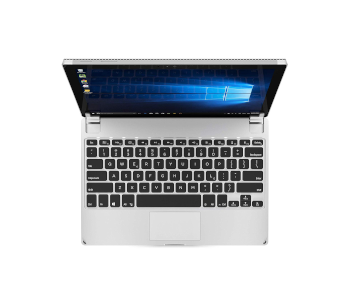 If you really want to turn your Surface Pro into a laptop, then you cannot possibly get a better accessory than the Keyboard Cover from Brydge. It augments your Surface Pro with all the features you would expect from a laptop – an LED-backlit keyboard, a touch pad, durable hinges to hold the Surface Pro, and an optional (128GB or 256GB) high-speed SSD. The aluminum build of the Brydge Keyboard Cover feels sturdy and looks so good that you might forget that you're not using a real laptop.
Take note that the hinge of the Keyboard Cover is not designed to work with third-party screen protectors. If you intend to use the Keyboard Cover, you must get the glass screen protector from Brydge which has been contoured to the shape of the hinges.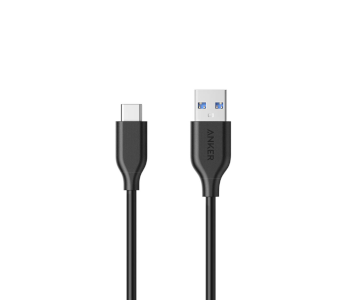 Like its predecessors, the latest Microsoft Surface Pro 6 does not come with a USB-C port, making it difficult to interface with many of the recently released mobile devices. You don't have to feel left out, though, as you can easily remedy that with this USB-C to USB-3.0 cable from Anker. We recommend this model for its superior durability, allowing it to 5 times longer than most other connector cables. SuperSpeed transfer technology allows data transfer rates of up to 5 Gbps – even a full-length HD movie can be transferred in less than 5 seconds.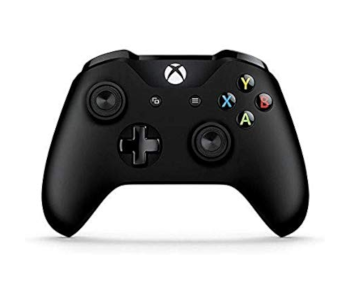 There are a couple of excellent games available for the Surface Pro via the Microsoft Store, such as the genre-defining Minecraft and excellent racing games like Asphalt 8: Airborne and Forza 7. Although you can play these games using touchscreen controls or even with external keyboard and mouse accessories, you just can't get the feeling of using an actual game controller. Fortunately, the Xbox Wireless Controller can pair with the Surface Pro via Bluetooth, turning the Surface Pro into the perfect casual gaming platform.
The Xbox Wireless Controller probably needs no introduction. After all, it is an award-winning controller with a design that has is still unequaled in terms of responsiveness, versatility, and ergonomics. With an Xbox controller, you can seamlessly transition from work to gaming even when you are on the go.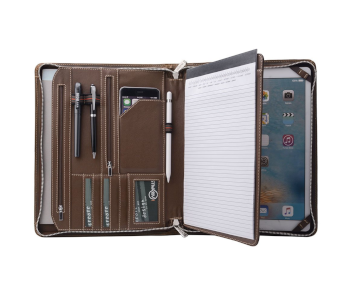 For the ultimate organization freak, there is probably no better carrying case than the Vintage Crazy-Horse Organizer from iCarryAll. Aside from a pocket for the Surface Pro and separate pockets for its accessories, this portfolio organizer has pen loops, cellphone pockets, business card slots, stylus holders, accessory pockets, and a database holder. With so many storage options, this is the ultimate all-for-one carrying case for the busy professional.
Aside from the plentiful storage space, the Crazy-Horse organizer also looks great. Its brown leather finish and metallic zippers look sleek and professional. If you need to bring along your Surface Pro to your work meetings, then this portfolio organizer is the perfect way to give off the impression that you have your whole life put together.
Final thoughts
The Microsoft Surface Pro 6 is an incredibly versatile device – a tablet that has the capability to expand to a full-on desktop or laptop workstation. Aside from the standard efficiency-enhancing attachments, the Surface Pro can also be used a handheld notebook or sketchpad. The Surface Pro even has gaming capabilities, albeit to a very limited degree. With so many usability options, the Surface Pro can find a home in the hands of any type of user – a student, an artist, or a gamer among others.
However, there is no way that you can achieve this level of versatility with the Surface Pro right out of the box. There is a wide selection of accessories that you can choose from, depending on your working and portability needs. We have listed above the very best and top-rated accessories for the Surface Pro, and we can vouch for their quality and usefulness.