Mirrorless Cameras on Sale for Black Friday 2019 (Sony A6000, A7 II, and A7 III)
3D Insider is ad supported and earns money from clicks, commissions from sales, and other ways.
Black Friday season is officially here, and retailers like Best Buy have announced some of their early deals. Some of their best deals are with mirrorless cameras, where you will be able to save up to 40%. There are also some models where you can save up to $600.
Sure, smartphones do carry exceptional camera lenses, and they do perform quite well. However, having a DSLR or a mirrorless camera in hand can provide even better image quality. On top of that, mirrorless camera technology has come so far that they easily rival the quality of even the most expensive DSLRs.
If you are shopping for a new camera, here are some of the best mirrorless cameras that you can get from Best Buy when Black Friday rolls in.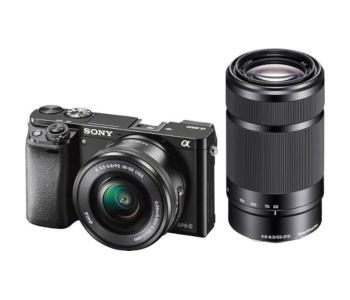 SONY ALPHA A6000 MIRRORLESS CAMERA
Original Price: $999
Black Friday Price: $599
If you are looking to make the switch to a mirrorless camera and are looking for a reliable entry-level model, then the Sony Alpha A6000 is an excellent device to consider. It comes with an attractive array of features that will consistently give you top-notch image quality.
This camera is an excellent choice for amateurs who want to give interchangeable lens systems a try. Its 24-megapixel sensor and rapid autofocus allow you to shoot several types of subjects without sacrificing image quality.
The Alpha A6000 is also known for its outstanding video recording, enabling you to record just about anything thanks to its full manual control capabilities. It can record videos in Full HD up to 60 fps so you can record important moments in a snap.
Getting the Sony Alpha A6000 is one of the best deals you can get for Black Friday. It is an older model but still performs like it was released a couple of months ago.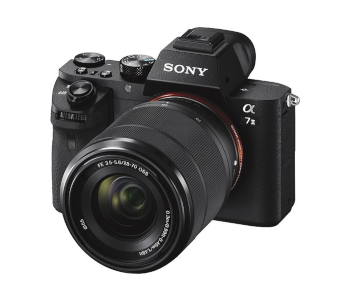 SONY ALPHA A7 II FULL-FRAME MIRRORLESS CAMERA
Original Price: $1,599
Black Friday Price: $999
Mirrorless cameras are certainly more compact than DSLRs, and the Sony Alpha A7 II is an excellent choice that can match any high-end model. It comes with a full-frame sensor without the added bulk, making it a lot lighter and handy.
One of the hallmark features of the A7 II is its excellent in-body stabilization allowing you to capture high-quality images and videos. The camera also supports Full HD 1080p video recording, and when you couple that with the stabilization technology, it gives you steady shots no matter what you shoot.
The Sony Alpha A7 II produces top-quality images with impressive detail and vibrant color. It is a camera that is comparable to premium models. This Black Friday, you will be able to get this for an excellent deal saving you close to 40%.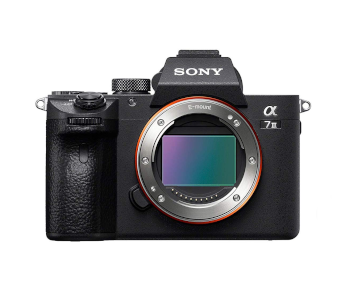 SONY ALPHA A7 III MIRRORLESS CAMERA
Original Price: $2,199
Black Friday Price: $1,999
The Sony Alpha A7 III is a mirrorless camera that appeals to enthusiasts and professionals. One of the reasons is its capability to record 4K videos using its full-frame sensor. Still sporting a 24-megapixel sensor like the A7 II, the one on this camera is back-illuminated, which means a better sensitivity range for low light captures.
The stabilization technology on the A7 III has also been greatly improved from the A7 II. This improves your still and video captures, even more, capturing more detail. You also enjoy the silent shutter mode so you can use burst shooting without compromising on performance. Because of the backlit sensor, the A7 III delivers excellent high ISO performance, which means you can capture more vibrant images even in low light conditions.
The Sony Alpha A7 III can equal pricier models in terms of performance and image quality. It is an excellent camera with features that a lot of professionals will enjoy.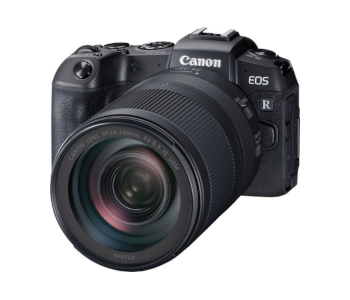 CANON EOS RP MIRRORLESS CAMERA
Original Price: $2,199
Black Friday Price: $1,499
The Canon EOS RP is a compact mirrorless camera that packs a punch. It delivers excellent value for its price, and this Black Friday is an extraordinary chance for you to grab it and save up to 30%. It comes with a full-frame 26.2-megapixel sensor that can capture images of high quality. The camera supports Ultra HD 4K video capture so you can save memories in all its glorious detail.
The camera delivers a decent performance, and one of the best things about it is it is easy to carry around, so you will be motivated to use it more often than heavier DSLRs.
These are some of the best mirrorless camera deals this Black Friday season. Mirrorless cameras are excellent alternatives to DSLRs since they are lighter and more compact, allowing you to carry them with you all the time.