MIT Researchers Use New 3D Printing Technique To Make Larger Objects
3D Insider is ad supported and earns money from clicks, commissions from sales, and other ways.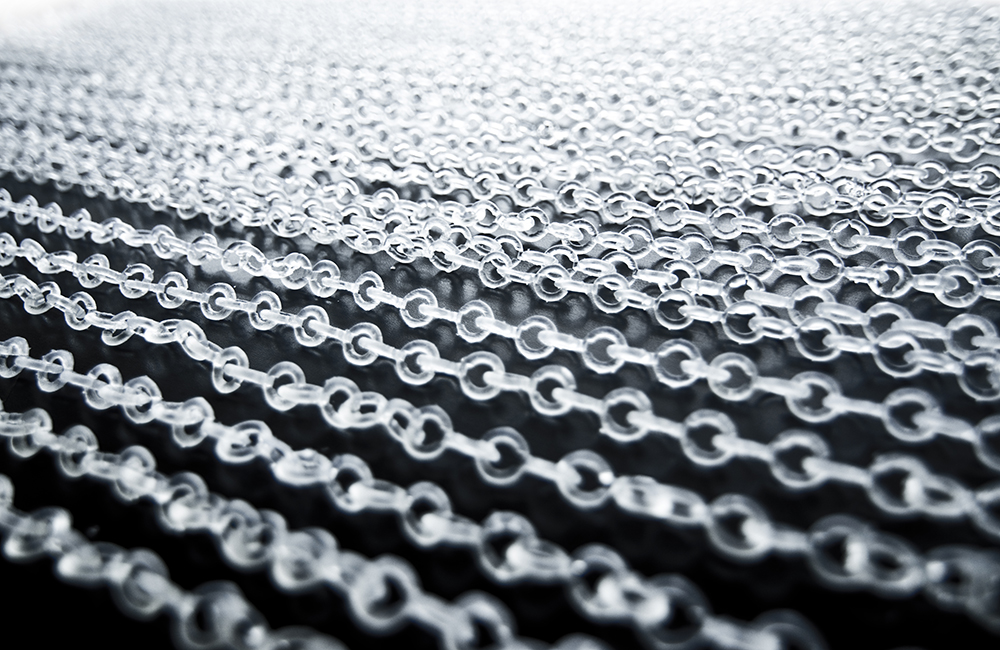 Researchers based at MIT have jointly collaborated to solve one of 3D printing's biggest problems, the size of an object that can be printed.  Marcelo Coelho and Skylar Tibbits have been working under a grant from Ars Electronica, where they have conceived Hyperfrom. The new folding printing technique allows large 3D printed objects to be created despite a small print bed.
The concept behind Hyperform is simple. Large scale objects are compressed into the small volume of a standard desktop 3D printer by folding it. Coelho and Tibbits created an object that was then endlessly folded until it filled the printer's print volume. With the help of Formlabs, the two researchers printed a 50′ linear chain using a Form 1 3D printer. This was done despite the Form 1's 5 x 5 x 6 build area.
Coelho wrote "Folding as a computational design and assembly strategy can be found across natural systems, such as in the structures of proteins and DNA, and in industrial applications, which seek to increase efficiency while supporting high degrees of structural complexity, interoperability and reuse."
The chains are programmed with multidirectional notches, so that they can be latched together at right angles. Assembly is quick because each chain can only bend in the way it's designed to, thus removing a large obstacle that plagues most 3-D-printing ventures. The final product, then, will look exactly as it does on your computer screen but will be structurally sound enough to stand on its own in physical space.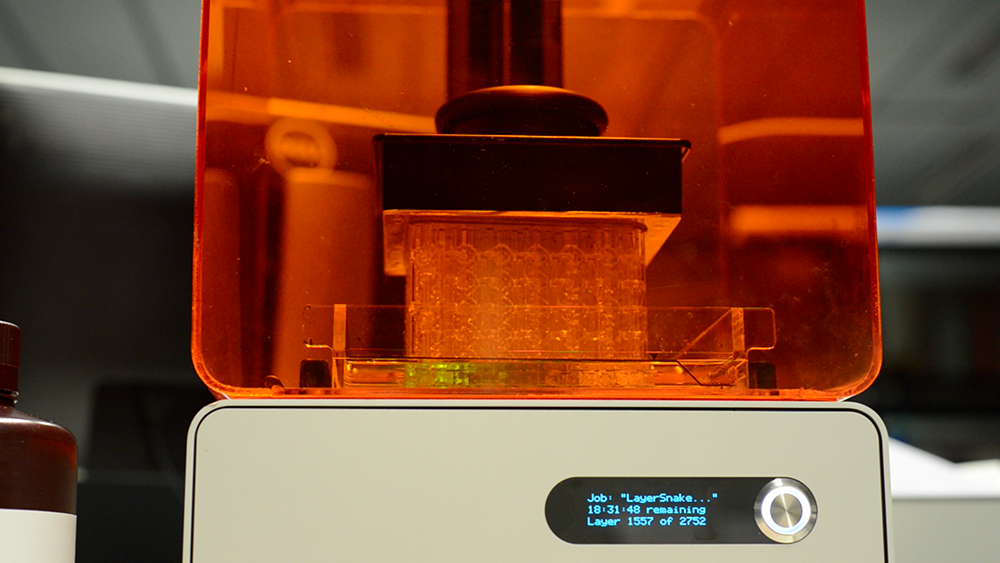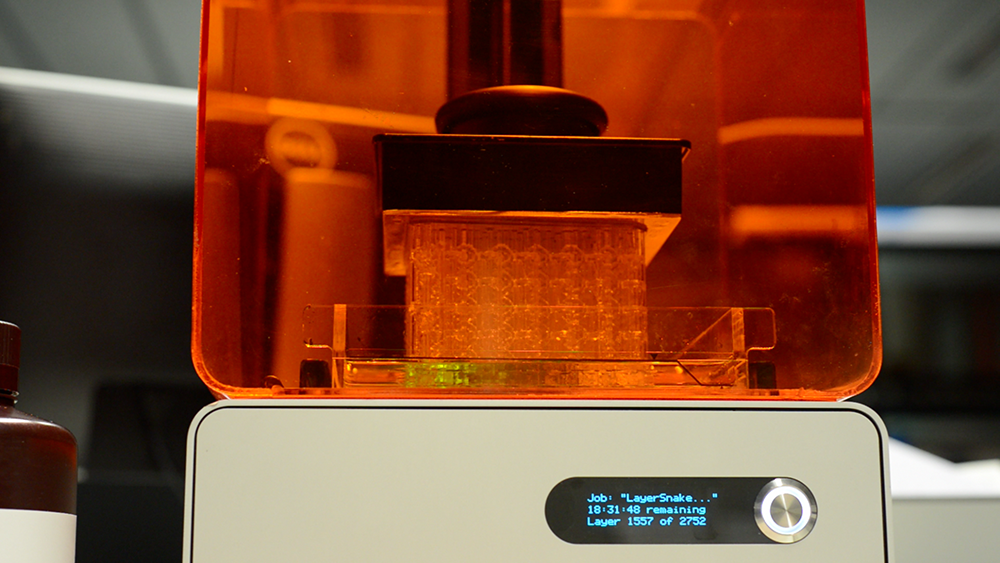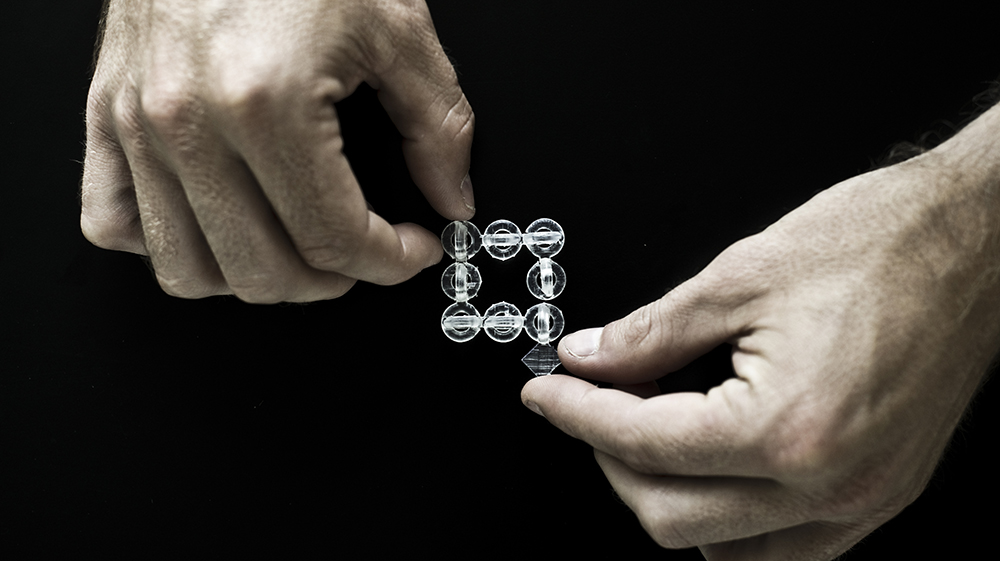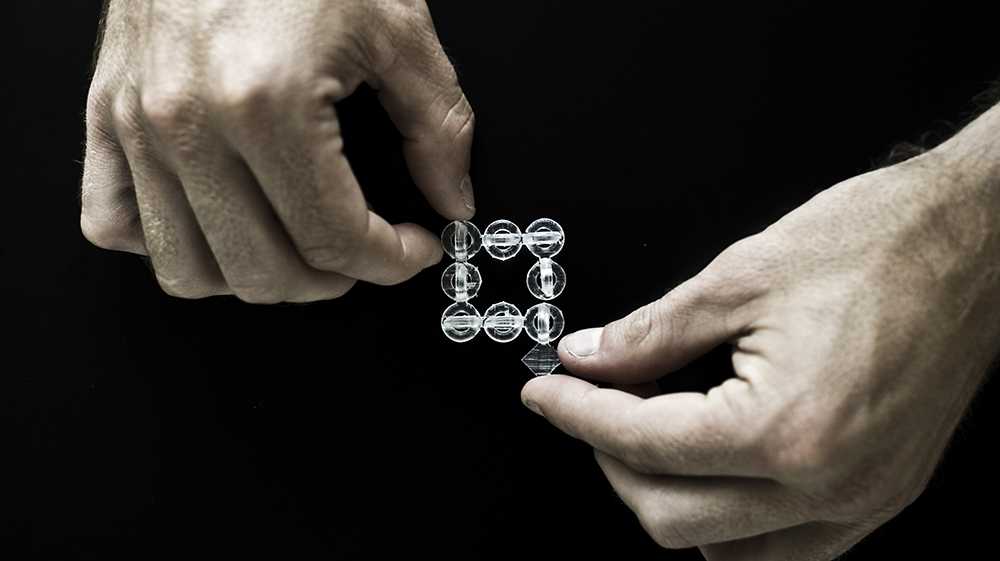 "It kinda grew up out of the idea that if you wanted to take something that was very large and wanted to compress it down into a very small bed size, how do you displace that density," he explains.
The researchers believe that this new technology will have massive benefits for transportation of large objects due to the ability to ship flat objects and then assemble them on site. This could dramatically reduce the cost of international shipping and hopefully space travel.
Tibbits says that the team will be opening Hyperform up to the online community for further development. "We were conscious in taking only a first pass at this problem. But it's a very interesting way to kickstart other people to take on this challenge and find new solutions."
Head over fastcodesign.com for the full article on Coelho and Tibbits' folding 3D printing technique and watch the video below.
About Marcelo Coelho:
Marcelo Coelho's work explores how physical and computational materials can be used to create new human experiences. Originally from Sao Paulo, Brazil, Marcelo holds a BFA in Computation Arts, with highest honors, from Concordia University in Montreal, and a PhD from the Fluid Interfaces Group at the MIT Media Lab.
About Skylar Tibbits:
Skylar Tibbits is an architect, designer and computer scientist who recently presented a new concept at TED 2013: 4D printing. His research focuses on developing self-assembly technologies for large-scale structures in the physical environment.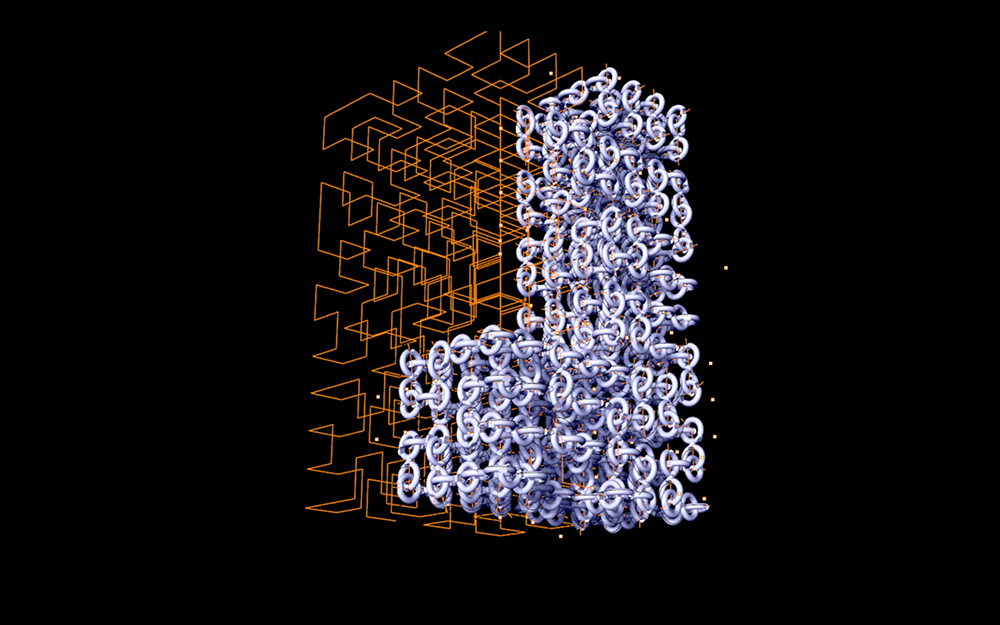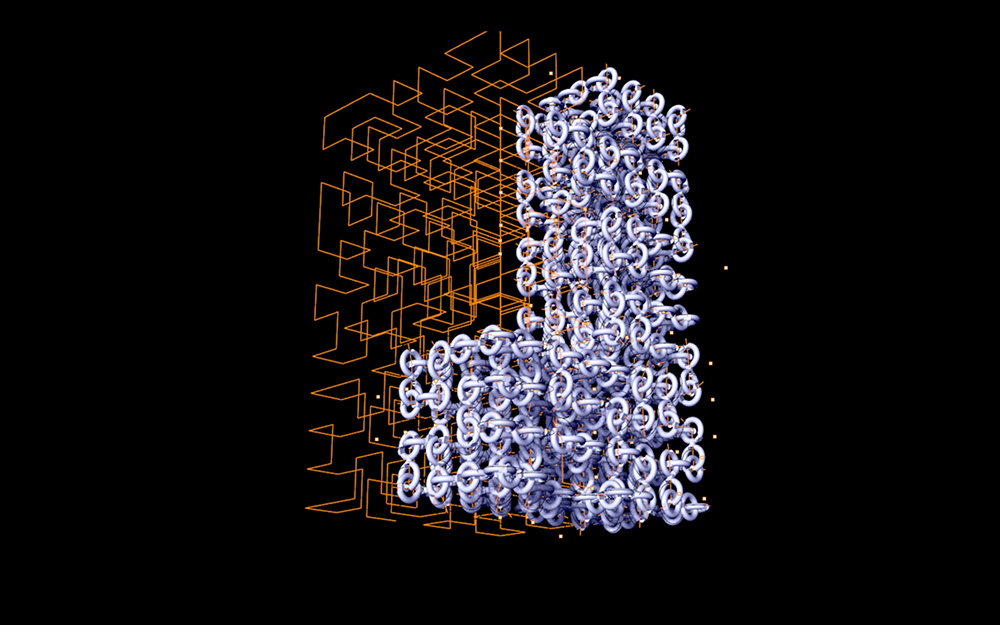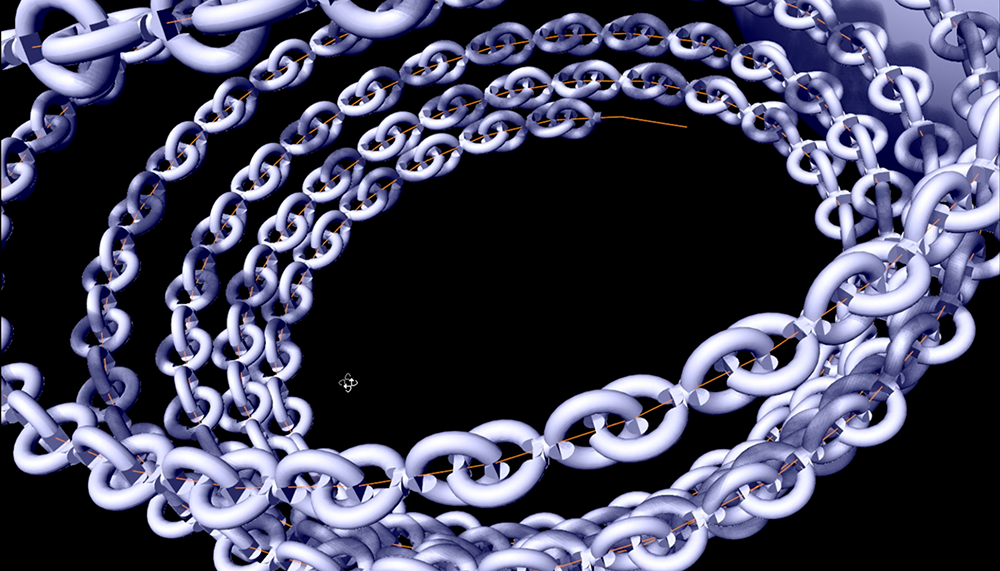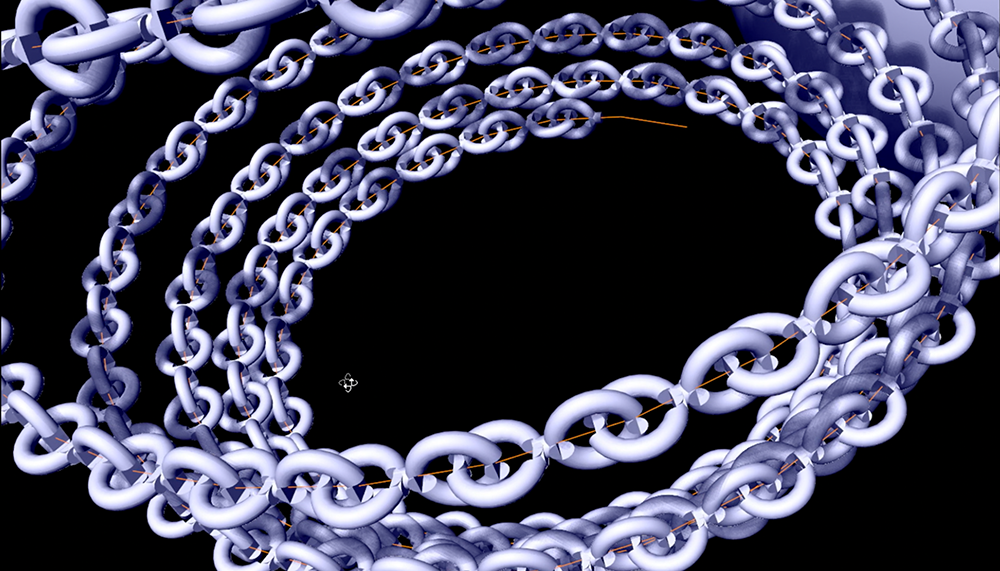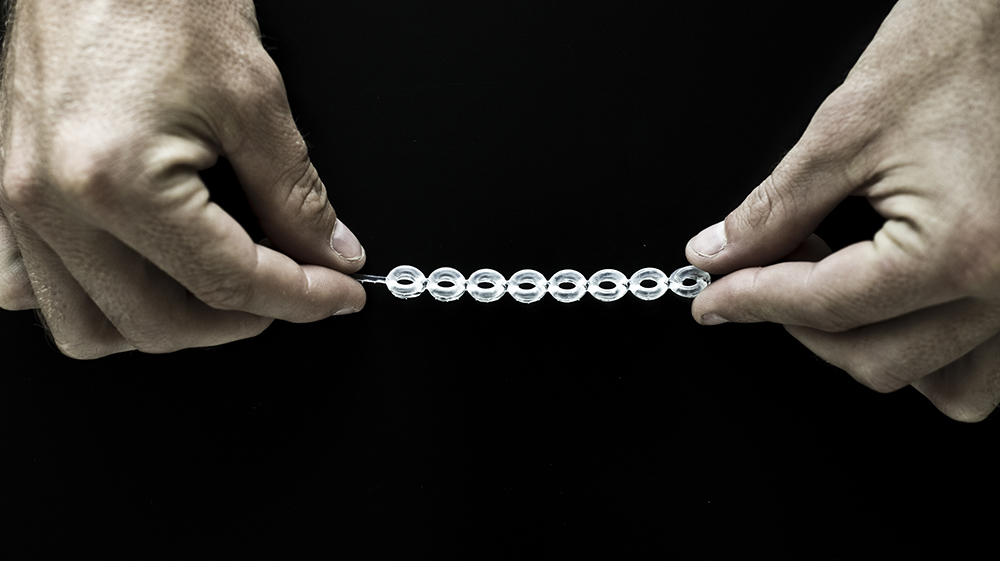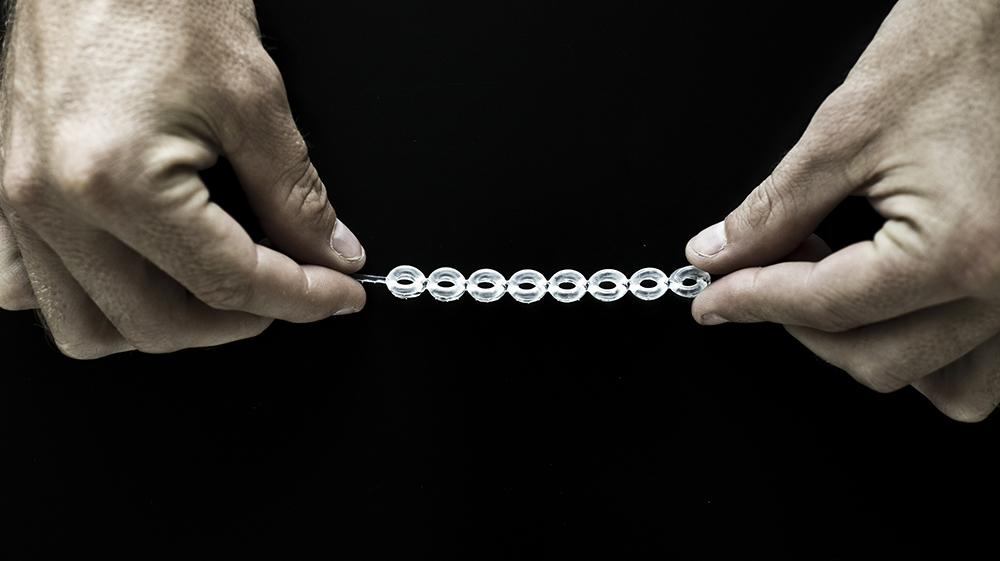 Warning; 3D printers should never be left unattended. They can pose a firesafety hazard.