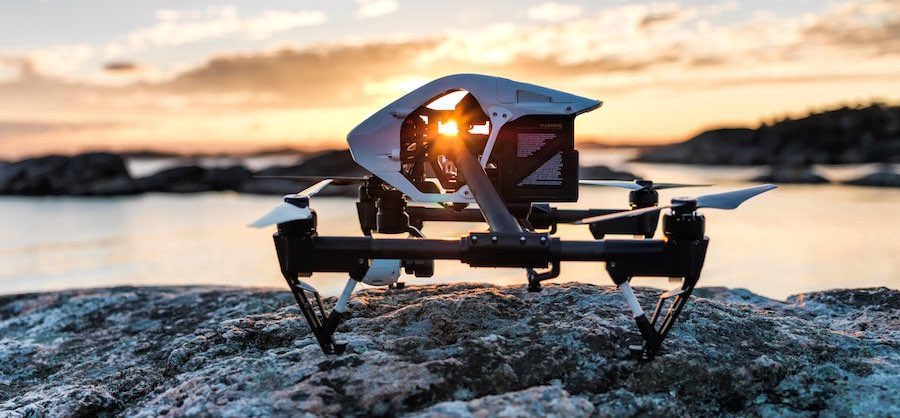 The Most Expensive Drones on Amazon
Welcome to my review page on the most elite drones available for public use. Civilian drones and drone technologies have come a long way in recent years and it's all good. It's also very exciting.
Up until recent times there were only two kinds of drones. We had beginner drones, which were little more than cheap toys. And we had the expensive weapon drones, available only to governments.
The void no longer exists between the two extremes above. Today we have drones for kids, hobbyists, serious enthusiasts, prosumers, and professionals from wide-ranging industries.
This guide focuses on the ultimate civilian drones available right now on Amazon.
The major differences between low cost and high-end drones factor is that they're getting much smarter and a lot more powerful. The better drones excel in the following areas:
Technology used
Camera quality (stills and motion)/recording capabilities
Range of useful, intelligent features
Size and materials (drones can withstand harsher climates and crash landings)
Flight time (battery life)
Speed capability
Operating range
Controller types
Ease of use
Anyone new to drones can dabble with inexpensive models for less than a hundred bucks. Few people keep cheap drones once they get the bug—as most drone operators do.
| Name | | Dimensions | Weight | Rating | Price |
| --- | --- | --- | --- | --- | --- |
| | Freefly Alta 8 | 6.3 x 0.7 x 0.7″ | 12.8 oz | | |
| | DJI Inspire 2 | 8.6 x 5.3 x 4.1″ | 17.6 oz | | |
| | Yuneec Tornado H920 | 6.2 x 1 x 1.6″ | 8.2 oz | | |
Today drones come in all shapes and sizes across a wide range of prices. Some even cost more than a family car. Like most things in life the more you pay the more you can expect.
Choose Your Budget:
Why Some Drones Cost So Much
No new technology, whether it's a cell phone, a digital camera, or a drone, appears out of nowhere. A huge amount of time, money, and investment goes into innovation, trials, failures, and scrapped ideas.
Even when the first ideas go into production they're still expensive. It's only when there's high consumer demand that mass production kicks in. Then—and only then—do prices begin to fall.
It's never too long before other companies jump in on any successful technological bandwagon. They compete with their own similar products. This is usually good for consumers and continued innovation.
High-end drones will remain pricy because they offer more of everything to a much smaller market. They may become less expensive over time, but they'll never be cheap per se.
Who Is this Guide For?
This guide is for prosumers and professionals who need an unmanned flying machine for peaceful purposes. It's also a good read for enthusiasts who want to learn more about premier drones.
Pilots of expensive drones may include, but are not limited to:
Makers of quality movies and documentaries
Cartographers
Commercial surveyors
The study of animal migration
Planners of commercial developments
Anyone with the money who wants to explore their world from above
I have compiled my top seven high-end drone picks with great care. These are some of the most capable and fascinating civilian drones readily available on Amazon at the time of writing this guide.
The table below highlights my best picks at a glance. From left to right: drone make and model, camera recording resolution (CRR), operating range (OR) and flying time (FT).
Top 7 most expensive civilian Drones on Amazon
Different drones have different features, capabilities, and uses for individuals and industries. Only you can know what you want from a high-quality drone, but be sure to choose with care.
Each drone has an introduction which highlights its main selling points. I also include a table where you can glance over the major technical specifications along with the pros and cons for each model.
HIGH-QUALITY DRONES UNDER $5000
Drones in this price range are for the serious hobbyist, prosumer, and professional. The question you need to ask yourself is simple: what does a particular drone offer that your cheaper drone doesn't.
Yes it's going to be an upgrade in major areas, but do you need those enhancements? The answer is probably yes, which is why you're here. This guide will help you make a better informed decision.
HIGH-END CIVILIAN DRONES UNDER $10,000
If you're looking at drones within this price range you already know exactly what your requirements are. Your only remaining challenge now is to find a model that matches your specific needs.
There are a few options available but I've only included one in the $5K-$10K price range. My choice is a little under $7000. I didn't think the others I reviewed justified the price tag, but feel to disagree.
The Faucon Drones Lifter Series V1.0 is a flying machine with a difference. Only RC flyers with heavy-lift drone experience should operate it. This is definitely not a beginner's toy for activity flying.
The Faucon Drones Lifter is not "cute" like other civilian models out there, but that doesn't matter to its pilots. This is a drone used mainly for commercial flying and lifting rather than aerial photography.
Tech Specs
Weight: 6.35 kg (14 pounds)
Dimensions: 1.1 x 1.1 x 0.61 m (43 x 43 x 24″)
Battery: Lithium ion
Heavy Lift: 22.7kg (50lbs)
Drones used for photography, film making, and other applications have come a long way. But now we're starting to see a new demand for drones that are capable of considerable heavy lifting.
This UAV delivers on both quality and durability fronts. It has fully-retractable carbon fiber landing gear, a highly-shock resistant frame, and an advanced stability system.
It's not the most talked about drone, and it's perhaps one of the ugliest UAVs on the market. Despite these things, the Faucon Drones Lifter Series V1.0 definitely has a place as a serious lifter.


HIGH-END CIVILIAN DRONES OVER $10,000
This is a very special category of civilian drones aimed at solo professionals and organizations. These are flying machines that have the capabilities essential for high-end, creative aerial shooting.
Drones over $10k are real workhorses, capable of carrying considerable weights. If you need to shoot using heavy professional cameras like an Arri or digital RED, you need a drone that's up to the task.
The professional footage and angles drones of this kind can produce are second to none. No helicopter, crane, or other platform can even get close. My two heavy lift drones here are highly regarded choices.
ALTA 6 is by Freefly System. It's a quality UAV for aerial imaging with flexible configuration options. It's a well-sought after drone for any serious aerial filmmaker.
Despite the advanced technology it doesn't take long to get to grips with this remarkable multi-rotor flying machine out of the box. You should be able to take to the skies in less than five minutes.
The ALTA 6 is a great compromise if you're budget doesn't stretch to the ALTA 8 (see next). The max 15 lb (6.8 kg) payload capability means you can shoot with most DSLRs, and other camera types.
Tech Specs
Weight: 4500g (10 lbs)
Max flight time: 15 minutes
Battery: ALTA Flight Pack – 10Ah
Charging time: 60-80 minutes
Max speed: 26m/s (58 mph)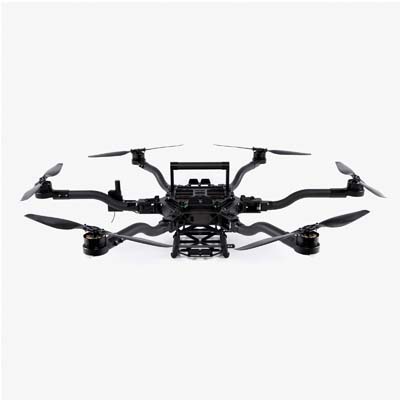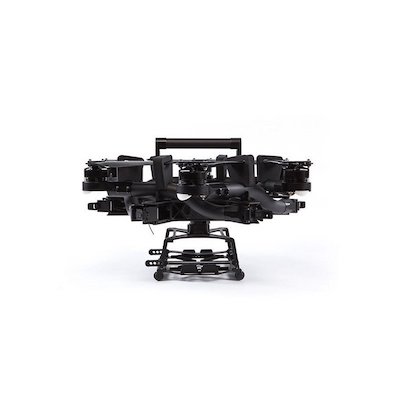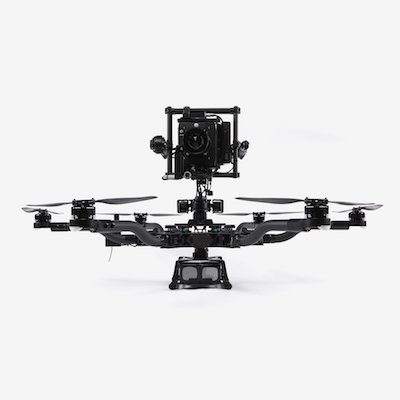 You can use the ALTA 6 with a range of transmitters like Spektrum, Futaba, and radios, which is pretty neat. The entire range of cool features makes this an aerial cinematographer's dream craft.
Other impressive points worth noting are the lightweight frame, vibration isolation system, and weather-resistant electronics. The drone's silent-drive technology is another of its welcome features.
The makers of the ALTA 6 sum up their products pretty well: built to fly and made with care. I'd agree to that. The innovation is top class, and the drone's both intelligent and dependable.
If you need a truly flexible drone that's tough, reliable, and adaptable enough to meet your aerial cinematography needs, add the ALTA 6 to your list. It's going to check a lot of the right boxes.


Freefly ALTA 8 costs a few thousand dollars more than the ALTA 6 for good reasons. It's worth every penny, but only if you can afford it or can justify the extra features for your filming purposes.
This is a UAV that Freefly have designed with a whole new generation of filmmakers in mind. There are a lot of new details gone into the ALTA 8 and each and every one of those has a specific purpose.
Any creative filmmaker who loves to fly drones will be amazed at the flawless control they get when taking to the air with the ALTA 8. This really is man and machine working in perfect harmony.
Tech Specs
Weight: 6200g (13.6 lbs)
Max flight time: 15 minutes
Battery: ALTA Flight Pack – 10Ah
Charging Time: 60-80 minutes
Max speed: 16m/s (35 mph)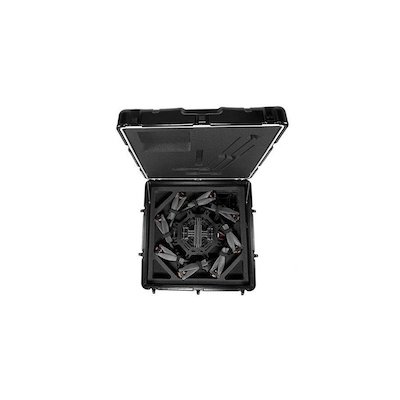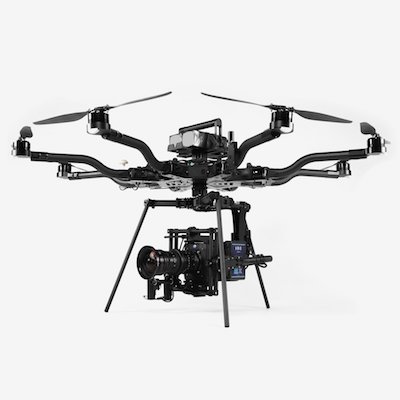 The Alta 8 has two more motors than the Alta 6. And at 20 lbs., it has a 5lb. heavier payload. The extra fight stability and increased lifting capacity will matter a lot to some.
Despite its professional application, the ALTA 8 is quick and easy to pack down and transport. Once you're used to it, it shouldn't take much more than five minutes to fold up and be on your way.
There are two fully-enclosed mounting bays with the ALTA 8. These help to keep those sensitive components dry and protected from the elements.
The Alta 8 App gives you access to all that critical flight data in a simple to read format. This includes things like pilot checklists, flight Mode, altitude, vibration levels, and much more.
The major downside to this beauty is its cost. It's the kind of drone every budding UAV filmmaker dreams about but not so many can afford, at least not at the amateur level.