8 Best VR Games for Multiplayer Gaming
3D Insider is ad supported and earns money from clicks, commissions from sales, and other ways.
The year is 2020. Most people are cooped up in their homes because of reasons beyond their control. With an abundance of free time and stress, now is the perfect time for video games. There's also the matter of the absence of social interaction – so why not play multiplayer games in an immersive VR environment?
If you own a VR headset, then the great news is that you won't feel so alone even when you're stuck at home. These multiplayer VR games will allow you to connect with both friends and strangers in an environment free from the hazards of the real world.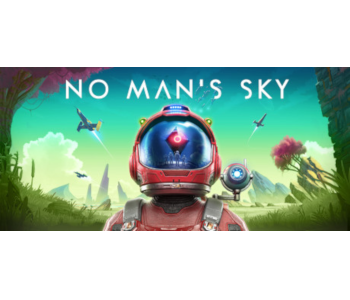 Compatibility: HTC Vive, Oculus, Valve Index, PSVR
If long-term isolation has given you an itch for exploration, then No Man's Sky is the perfect game for you to scratch that itch. No Man's Sky presents you not with just a world, but an entire galaxy of planets and stars that you are free to explore. Each planet is unique in its appearance, vegetation, and various lifeforms. Just be aware that danger can also be lurking behind every new discovery.
The multiplayer platform of No Man's Sky can accommodate up to 32 players, so you can pretty much have all your friends over and form your very own expedition team. You can also load up to any server for a chance to meet strangers during your travels. With procedurally generated worlds and such a huge shared universe, every entry into No Man's Sky can give you a completely new experience. Whether alone or with friends, No Man's Sky is a VR game we can imagine spending hundreds of hours in.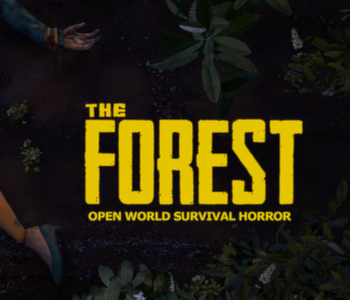 Compatibility: HTC Vive, Oculus, Valve Index, PSVR
In The Forest, your main objective is to survive. Through exploration, your character also seeks to unravel the secrets of the mysterious forest that you have found yourself stranded in after a plane crash. Initially, all you'll need to survive is to find supplies, make tools, and build a shelter. Things take a sinister turn when you discover that the forest is home to a group of cannibalistic mutants who aren't exactly going to be friendly with you.
The graphics of The Forest may seem outdated by today's standards, but there's no doubt that it's still a terrifying game when played in VR. It's also a game that is so much better when played with friends. You can work with your friends to build a base during the day and assign outposts so you can defend it during the night.
As the game progresses, the mutants start becoming a lot freakier and scarier. When you reach this point, you'll be glad that you're playing with friends, even if you're all equally terrified.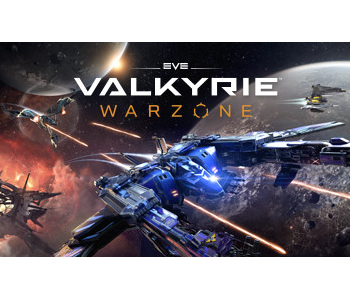 Compatibility: HTC Vive, Oculus, Valve Index, PSVR
EVE: Valkyrie is a VR dogfighting game set in the EVE universe. With 13 customizable crafts and a variety of intergalactic environments, EVE: Valkyrie has enough content to keep you busy for several dozen hours. If you fancy going at it alone, then you can play the single-player Chronicles campaign mode.
The replay factor of EVE: Valkryie stems from its multiplayer mode. It has five unique multiplayer modes that will pit you against or have you work together with up to seven other players. The variety of multiplayer modes and the smooth and intuitive controls make up for the limitations of the single-player mode.
One of the best things about EVE: Valkyrie is that it's a cross-platform multiplayer game. This means that it doesn't matter if you're using an HTC Vive and your other friends are playing with an Oculus headset – the experience is still similarly seamless.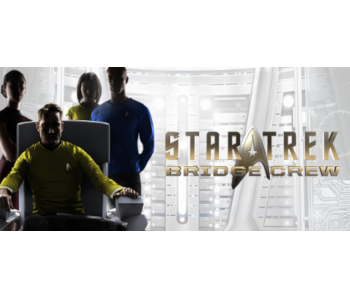 Compatibility: HTC Vive, Oculus, Valve Index, PSVR
If you have a group of friends who have fantasized about being the crew of the USS Enterprise, then Star Trek: Bridge Crew is the perfect VR game for you. Your ship won't be the Enterprise, though – the game is based on an original story based from the universe of the latest Star Trek reboot. You and your friends will take the roles of the crew of the USS Aegis on a mission to find a new home planet for the Vulcans.
The game supports up to four human players, each with a different role – captain, helm officer, engineer, and tactical officer. Each role has a specific duty to perform and completing the mission will require excellent communication and a good deal of puzzle solving.
The game features a robust campaign mode that you can complete in multiplayer. Once you have finished the story, you can jump back in at any time and take on any of the procedurally generated missions. It's a fresh experience every time you need to fulfill your role-playing desires.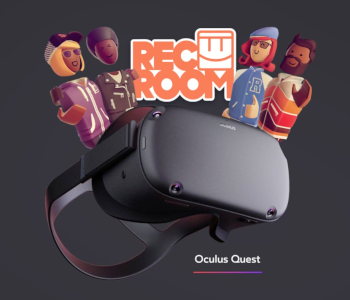 Compatibility: HTC Vive, Oculus, Valve Index, PSVR
The best way to describe Rec Room is that it's simply a virtual world where you can hang out with your friends or with strangers. If you've been living in isolation for quite some time, then the simplicity of Rec Room may be just what you need.
You're pretty much free to do whatever you want in Rec Room. You can play with your friends in any of the pre-built mini-games or simply hang out in The Park to meet strangers. Even more than three years after launch, Rec Room maintains a fairly active community of players and is supported by updates from the development team.
Rec Room also features customization tools that can be used to build your own rooms or mini-games. If building stuff isn't your thing, then you can do various activities in the world to fulfill a dynamic list of co-op quests. Rec Room is definitely the type of game you can leave in your storage forever and come back to every now and then when you just want to kick back and relax.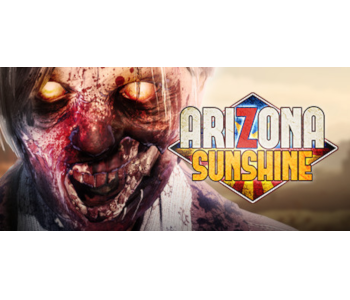 This would not be a good list of games if we didn't throw in a pure shooter, would it? Arizona Sunshine takes the shooting genre into the VR world and puts you in a southwestern America that has been overridden by zombies. Can you battle your way through hordes of zombies to look for other survivors?
The campaign mode of Arizona Sunshine can be completed in multiplayer, or you can simply jump with up three friends in Horde mode. The game scales according to the number of players, so it will always be challenging no matter how many you are.
Gunning down zombies have never been so satisfying. With an arsenal of more than 25 weapons and butter-smooth handling, you will feel like a proper badass reloading your gun just in time to shoot down a zombie scrambling towards you. Arizona Sunshine is a gem and is one of the first premium shooting games exclusively developed for VR, so you can get it for a really low price nowadays.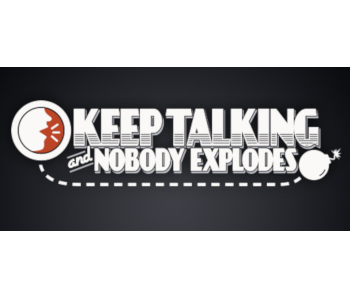 Compatibility: HTC Vive, Oculus, Valve Index, PSVR
If you want to either test your friendship with someone or end that friendship, then you have to play Keep Talking and Nobody Explodes. This is an asymmetrical VR coop game where one player is tasked with defusing a bomb in a VR environment while the other has to figure out how to defuse the bomb through several instructional manuals.
At its most fundamental level, Keep Talking is a VR puzzle game. It's also a test of communication and grace under pressure. Although the puzzles simply repeat across different rounds, there are enough combinations of these puzzles and increasing time pressure to keep each experience fresh.
There's nothing quite like Keep Talking in terms of pace and tension, especially since you are sharing the experience with your friends. Who knows? You just might find out who your real friends are.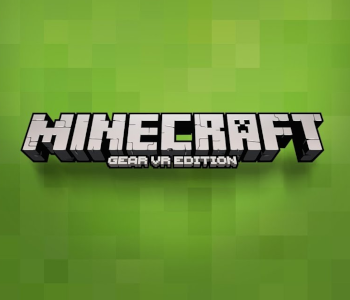 Compatibility: HTC Vive, Oculus
For all the jokes made about Minecraft, it is unquestionably a landmark in video games. The popular sandbox building and adventure game have been around for more than 10 years now, yet still maintains an active global player community. New life was breathed into Minecraft when its VR version was released in 2016.
As good as the original Minecraft is, it's safe to say the Minecraft VR is an amazing game. Whether you simply want to explore the procedurally generated world or build structures with your friends, VR technology gives Minecraft a whole new level of immersion. The port of Minecraft from the screen to VR headsets has also been implemented beautifully, and the various tweaks and updates that have been made through the years have only helped make an even smoother experience.
Multiplayer is at the very core of the gameplay of Minecraft. The VR port does not neglect this aspect. You and your friends can build your own fort and gather supplies in Survival Mode, build large projects in Creative mode, or even battle against each in PvP mode. With several million players all over the world, there's no way for you to ever feel alone in Minecraft.
Final thoughts
Multiplayer gaming has been around for decades but integrating VR technology into it is still unfamiliar ground for most gamers. With most of us stuck at home right now, this is the perfect time to try out something new. If you have a VR headset, then any of these multiplayer games can provide a platform for human interaction in an immersive environment. This is the next best thing you can get to actually going out and mingling with people.